NCAA WOMEN'S CHAMPIONSHIP - FINAL FOUR AT DENVER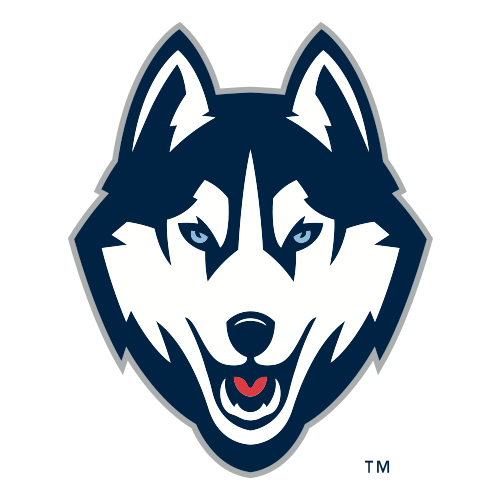 | | 1 | 2 | OT | T |
| --- | --- | --- | --- | --- |
| CONN | 36 | 31 | 8 | 75 |
| ND | 33 | 34 | 16 | 83 |
Skylar Diggins, Brittany Mallory guide Irish to national title game
DENVER -- Notre Dame is back in the national championship thanks to Skylar Diggins' steady leadership and Brittany Mallory's clutch shooting.
Diggins scored 19 points, Mallory hit two big 3-pointers in overtime and the Irish beat Connecticut 83-75 on Sunday night.
The two hooked up for a game-turning play in overtime when Diggins stood her ground on a fast break, blocked the shot to prevent the Huskies from retaking the lead, then fed Mallory at the other end for her second important 3.
"That was game-saving. That was huge," Notre Dame coach Muffet McGraw said. "That would have turned it around if they made that layup. She sprinted the floor, made that huge play. It gave us such a big momentum lift, and Britt hitting that 3 made it a huge play."
Notre Dame (35-3) also beat the Huskies (33-5) in the semifinals last year, ending Maya Moore's brilliant career and the Huskies' bid for a third straight national championship. But Notre Dame stumbled 48 hours later, losing to Texas A&M in the title game in Indianapolis.
Unfinished business has been their mantra all season, and now they get a chance to take care of business Tuesday night against Baylor, a 59-47 winner over Stanford in the other semifinal match.
The game was tied at 67 after regulation following an 8-2 run by UConn that was fueled by a series of hustle plays from Kelly Faris, who had a steal and a basket and four free throws in the final 90 seconds.
The Huskies, who were led by Stefanie Dolson's 20 points despite foul trouble, stretched their run to 11-3 when Bria Hartley opened the extra period with a 3-pointer.
The Huskies had the ball again after a missed free throw but Kaleena Mosqueda-Lewis fired up an off-target 3-pointer early in the shot clock and UConn never recovered.
Diggins' best play came on defense. With Notre Dame clinging to a 73-72 lead, the Huskies had a 2-on-1 fast break but Diggins held her ground and blocked Hartley's layup attempt, and the Irish scored the next eight points to ice it.
"We put ourselves in a position to win the game," UConn coach Geno Auriemma said. "The last two minutes, minute and a-half of regulation were pretty amazing. As most games do, it turned on one great play by a great player.
"In overtime we didn't have enough. We took a chance on making it difficult, but Brittany Mallory made two huge shots. That's who we wanted to take the shots, and God bless her, she made them."
Mallory was 0 for 4 from behind the arc in regulation.
"It was a big sigh of relief when that first one went in," she said.
Mallory's back-to-back 3s and a free throw pushed Notre Dame to a 77-72 lead.
"My teammates just kept talking to me, 'You're going to hit a shot. You're going to hit a shot,' " said Mallory, who had seven of her 11 points in OT. "I was getting a little down on myself and I just happened to keep finding the 3-point line and my teammates found me and they couldn't have come at a better time."
Out of sync, the Huskies kept firing up misses and the Irish grabbed the boards, then hit all six of their free throws over the final 32 seconds.
"I am euphoric right now for Brittany Mallory," McGraw said. "What a way for senior to come through in one of the last games of her career."
Natalie Novosel led the Irish with 20 points, including her follow-up hook shot with 4.6 seconds left in regulation that tied it after Diggins' shot was off.
"It was a whirlwind," Novosel said. "Two turnovers from each team. Sky was going to take them off the dribble and we were going to work off of her. I was fortunate the ball came right to me and I was able to put it in."
Even though the Huskies were unable to get off a shot in the final few seconds of regulation, they were the ones who were excited heading into overtime.
"I thought we had a lot of momentum," Hartley said. "There was a lot of excitement and we felt good going into the overtime. It didn't work out."
Thanks mostly to Mallory, who was just 1 for 11 from long range during the NCAA tournament before making the pair of big 3s in overtime.
"That's her leadership and next-play attitude," Kayla McBride said. "She had no hesitation and we all had confidence in her."
Devereaux Peters added 17 points and 12 rebounds for the Irish, who also knocked out UConn in the semifinals in 2001, when they won their only national title.
This was the eighth game between the bitter Big East rivals in the last 14 months. The Huskies are 20-2 in the NCAA tournament since 2009 and both of those losses have been to Notre Dame.
Hartley had 18 points for the Huskies, who were wearing blue at the Final Four for the first time since 2004, their more familiar white uniforms packed away because the Irish were the higher seed.
"We put ourselves in a position to win at the end," Faris said. "We didn't have enough to finish it off."
And the Irish had Diggins and Mallory to finish off the Huskies.