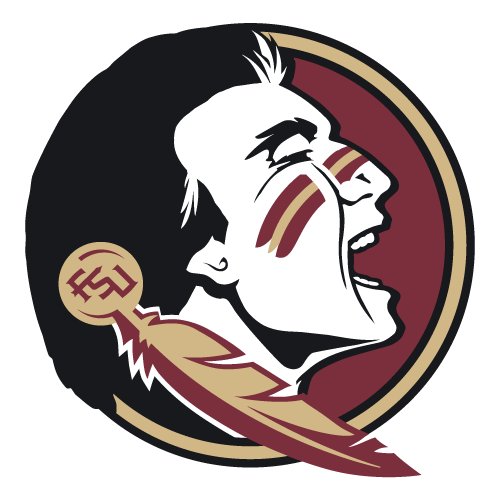 | | 1 | 2 | OT | T |
| --- | --- | --- | --- | --- |
| FSU | 29 | 25 | 5 | 59 |
| LOU | 25 | 29 | 15 | 69 |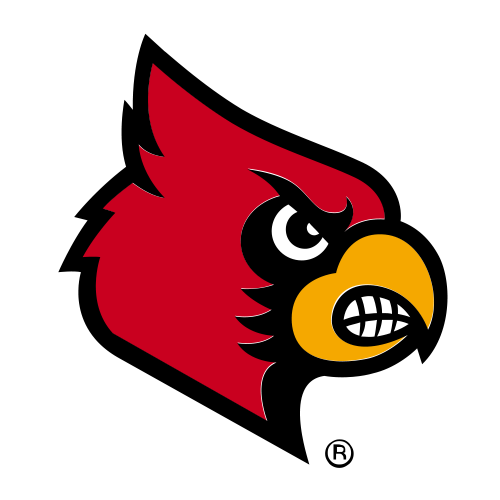 No. 4 Louisville outlasts Florida State in OT
LOUISVILLE, Ky. -- For the second time in three games, Louisville needed a few more minutes to show that it's better to do it late than not at all.
Asia Taylor scored six points in overtime along with making an assist that helped No. 4 Louisville pull away for a 69-59 victory over Florida State on Sunday.
Shoni Schimmel added a 3-pointer en route to 21 points as the Cardinals (6-0) outscored the Seminoles (4-1) 15-5 in the extra session of a tense game that served as a preview to the schools' likely rivalry when Louisville joins the Atlantic Coast Conference next season.
"We like to keep things interesting," joked Schimmel, whose 7-of-20 shooting day included five 3-pointers with four coming in the second half and overtime.
The Seminoles rallied from a 44-38 deficit to take a 54-50 lead with 1:14 left in regulation and appeared to be in control before Louisville's Tia Gibbs made two free throws and Jude Schimmel made a key steal and layup to tie the game with 24.3 seconds left.
Louisville opened overtime with a 10-2 run including Taylor's baskets and Antonita Slaughter's layup before Schimmel sealed it with her fifth shot from beyond the arc.
Natasha Howard scored 13 points for FSU but fouled out with 41.2 seconds left in regulation to set up Gibbs' free throws and left a seven-man Seminoles roster more vulnerable against the Cardinals in overtime.
"With us having such a deep team, we can all go," Schimmel added. "They were limited on players and we used that to our advantage."
Said Howard, "we fought until the end, no matter what. We stayed with a good top-ranked team. We stood together when it got hard. We just couldn't pull it out."
Yashira Delgado scored 10 of her 12 points after intermission and had a chance to win it for the Seminoles at the end of regulation. Her 3-point attempt missed and was rebounded by Jude Schimmel, who dribbled upcourt but couldn't get off a shot in the final seconds.
Louisville nonetheless had extra life and took full advantage in overtime to settle a contest featuring big momentum swings by both teams.
The Cardinals also won on a day they shot just 36 percent overall (24 of 66) including 8 of 28 in the first half. But they were solid with five extra minutes, hitting 6 of 10 thanks to Taylor, who finished with eight points and eight rebounds.
Louisville also forced 26 turnovers leading to 29 points and keyed a comeback from a 15-point deficit. The result was the Cardinals' second OT win in three games and the fitting end to a rewarding week for them and coach Jeff Walz.
Last Sunday the Cardinals beat Oklahoma in overtime to win the preseason WNIT title. Walz became Louisville's winningest coach on Thursday night and Sunday's game was preceded by a raising of the banner recognizing last year's NCAA runner-up finish to Connecticut.
The Cardinals' amazing run last spring was highlighted by a regional semifinal upset of defending champion and No. 1 Baylor despite missing several injured regulars such as Taylor and Gibbs, both of whom have returned to provide Walz his deepest roster in years.
But Louisville faced a formidable obstacle against a Seminoles squad that dressed just seven players but has thrived in the paint. FSU's post duo of 6-foot-3 forward Howard and 6-1 freshman Ivey Slaughter certainly provided problems on both ends early on for the Cardinals, whose 2-of-10 shooting helped dig a 19-4 hole that made 10,045 restless.
Walz credited FSU Sue Semrau for making it hard for his team early on.
"Sue does a great job with that team, just really did a nice job with that zone and making us work," he said. "In the first half we really missed some shots that we normally make. When you're getting wide-open shots, you've got to knock some down and put some pressure on. We couldn't and then we started turning the ball over, and that's not a good combination to have."
As Louisville went scoreless for 5:42 against an FSU defense that cut off passing lanes and forced turnovers, the Seminoles began 8 of 14 from the field against a variety of defenses.
FSU cooled off considerably and became mistake prone, allowing the Cardinals to rally within 29-25 at halftime and eventually build a six-point lead in the second half behind Shoni Schimmel, who hit three from the beyond the arc during one stretch.