ACC WOMEN'S TOURNAMENT - FINAL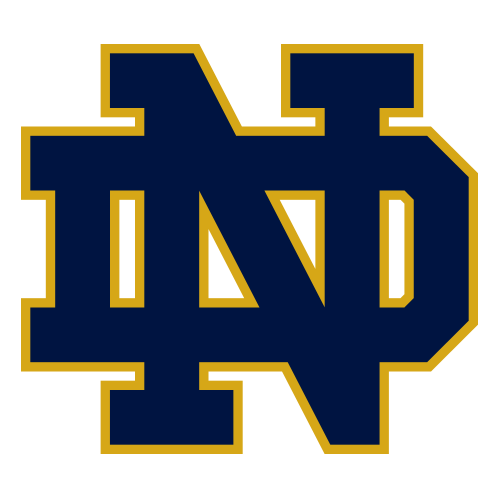 No. 2 Notre Dame routs No. 10 Duke for ACC title
GREENSBORO, N.C. -- Notre Dame's Jewell Loyd pulled an Atlantic Coast Conference championship cap over her head.
It fit just as well as that old Big East gear did.
Make it two tournament titles in two leagues and two years for the second-ranked Fighting Irish, who capped their perfect first run through the ACC by beating No. 10 Duke 69-53 in the final Sunday night.
"It's definitely exciting coming into a new conference and having this impact," Loyd said. "But it's just another game. You're trying to stay focused and not get too caught up ... but having fun with it."
Loyd, the tournament MVP, scored 18 of her 26 points in the second half and Kayla McBride finished with 25.
"I thought Jewell and Kayla McBride were just unstoppable," Notre Dame coach Muffet McGraw said.
The top-seeded Fighting Irish (32-0) -- last year's Big East champions -- claimed their second consecutive conference tournament crown and extended the best start in school history with their third victory over the Blue Devils in five weeks.
Haley Peters had 18 points and Elizabeth Williams finished with 17 points and a season-best 16 rebounds for the second-seeded Blue Devils (27-6).
They shot 44 percent but were just 3 of 12 from the free-throw line and had 20 turnovers that Notre Dame turned into 23 points.
Leading scorer Tricia Liston -- who averages nearly 18 points -- was held to four on 2-of-11 shooting while being hounded by Loyd.
Duke reached the ACC title game for the sixth time in seven years under coach Joanne P. McCallie, but was denied its second straight championship and fell to 1-9 in the series.
"There's no limit to what we can do. We just have to own up on some things," McCallie said. "The turnovers cannot happen. ... I don't think this is a team that wants to be patted on the back. I think this is a team that is a good team, a great team that wants to be even better. And that's going to come with a little bit of self-reflection."
Duke's best chance to claw back into the game came when Ka'lia Johnson went to the line with her team down 10 with 2:23 left.
But she missed the front end of a one-and-one, McBride followed with two free throws, and after a turnover, Loyd hit a fast-break layup to put Notre Dame up 65-51 and send the Irish on their way to their seventh tournament title in their third different league.
They won what's now known as the Horizon League six times before beating Connecticut in an epic Big East final last March on their way out of that conference.
The Irish and top-ranked Huskies are the last remaining unbeatens this year, and McGraw promised that there's no way her team will look too far ahead in the NCAA bracket to a possible renewal of that rivalry.
"I don't think they'll put us against each other in the first round," McGraw deadpanned, "so I think we'll be pretty focused on our opponent -- whoever that turns out to be."
Ultimately, the two Blue Devils most capable of keeping up with Loyd -- guards Chelsea Gray and Alexis Jones -- were on the bench with season-ending knee injuries.
Loyd, who averaged 19 points in the two previous wins over Duke, had a hand in six of the nine baskets during a 19-4 run early in the second half that put Notre Dame in control.
"I don't think there's any question that Jewell's the best athlete we've ever had," McGraw said. "She does everything."
She hit two 3s and knocked down a jumper from the free-throw line before her quick pass set up McBride's jumper in the lane that put the Irish up 38-32 and drew a timeout from Duke with 16:19 left.
Loyd also had a highlight-reel layup off a half-court pass from Lindsay Allen, and her three-point play with 12:05 left pushed the lead to 49-36.
Duke pulled within eight with just under 9 minutes left before Michaela Mabrey swished a deep 3-pointer that restored Notre Dame's double-figure lead.
By that point, the Irish were well on their way to yet another double-digit win: 30 of their 32 victories were decided by at least 10 points.
They beat Florida State by 26 in the quarterfinals before their 35-point semifinal romp against No. 14 North Carolina State.
"It's good for us going into the NCAAs, it's a good momentum" boost, McBride said. "But we know what our goals are, we know what our expectations are, and this was one of them."
The Irish became the first school to go 19-0 through ACC regular-season and tournament play since Duke in 2001-02 and 2002-03, and all but two of their games were decided by double figures.
That included three one-sided wins over the league's preseason favorite, Duke.
Notre Dame won the previous two by a combined 32 points, including a 21-point drubbing on Feb. 2 that marked Duke's first ACC loss at Cameron Indoor Stadium since 2008 and an 11-point defeat in South Bend two weeks ago.