NCAA WOMEN'S CHAMPIONSHIP - STANFORD REGION - SWEET 16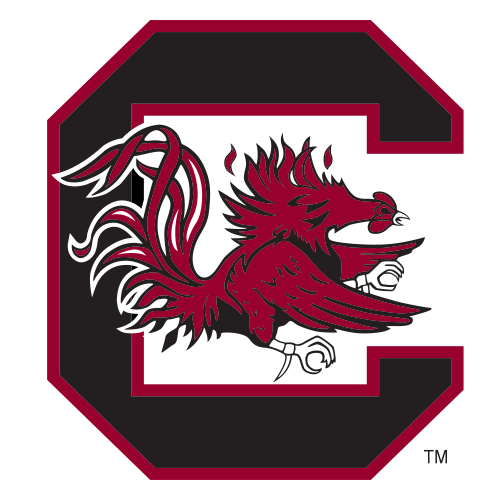 Diamond DeShields leads North Carolina past No. 1 seed South Carolina
STANFORD, Calif. -- Diamond DeShields sat down long enough to have her ankle taped up as tightly as possible, then later took a quick break to tend to a left knee injury that she aggravated. Just as North Carolina coach Andrew Calder was about to sit DeShields for the remainder of the first half, she talked him right out of it.
DeShields escaped two close calls with injury to score 19 points, leading North Carolina one win closer to a sweet reunion with healing coach Sylvia Hatchell by beating top-seeded South Carolina 65-58 in the Stanford Regional semifinals on Sunday night.
"I didn't want to have that burden on my shoulders not having done everything I could to contribute to the team win. I didn't hold my team back," DeShields said. "Coach trusted me, trusted my instincts. He put me out there and he gave me a chance."
Brittany Rountree converted a pair of free throws with 1:14 left and two more at the 36.4-second mark to help seal it for the No. 4 seed Tar Heels (27-9), who backed up their December victory against the Gamecocks with another on the NCAA tournament stage.
The Tar Heels will play in Tuesday night's regional final against second-seeded Stanford (32-3), an 82-57 winner on its home court against No. 3 seed Penn State in Sunday's first game.
Calder trusted DeShields to stay in the game.
"She got slightly injured, but she's a competitor like you can't believe and you're not going to hold her back from being out there, and she'll be out there Tuesday night," Calder said.
Alaina Coates hit several key baskets down the stretch on the way to 22 points for South Carolina (29-5), held to 37.7-percent shooting while committing 13 turnovers.
North Carolina players lingered well after the final buzzer hand handshakes, with DeShields holding Stephanie Mavunga in a long embrace. Mavunga, who contributed 13 points, nine rebounds and three steals, then lifted Jessica Washington into the air as the guard raised her arm in triumph.
North Carolina needs one more win to be reunited with Hatchell, whose doctors have said she could travel to the Final Four in Nashville, Tenn., after recently undergoing her final chemotherapy session for leukemia.
Hatchell hasn't coached this season after being diagnosed with leukemia in October, though she does plenty of game planning with associate coach Andrew Calder by phone. She texts her players encouraging words before games, too.
"She said, 'I have faith in you, I'm proud of you, go out and play hard,'" DeShields said. "Sometimes you forget that she's not here with us. Partly because she hasn't coached me."
DeShields threw everything at advancing her team to Tuesday night's regional final against second-seeded Stanford (32-3).
The Atlantic Coast Conference's top freshman blocked South Carolina's opening shot of the second half, and jumped in the passing lane for a steal six minutes later.
The arena fell silent when DeShields first went down with an apparent right ankle injury just 2:23 into the game. DeShields returned five minutes later and hit a jumper to push North Carolina's lead to 11-6.
She went down again at the 7:51 mark, grabbing left leg before hustling to the bench with a limp and grimacing in pain. She scored under the basket on the play.
Following the media timeout, she came back out, calmly hit a free throw to complete the three-point play and give Tar Heels a 20-10 advantage, and then returned to the bench.
On a late possession in the first half, she knocked down a baseline jumper with the shot clock winding down to put her team ahead 29-15. But there would be one more scary moment. With 1:09 to play in the half, DeShields slammed into the basket support and bounced right back.
The Tar Heels already had plenty of confidence they could win again for Carolina bragging rights against South Carolina, an NCAA No. 1 seed for the first time in program history.
Dawn Staley's Gamecocks hoped to avenge an eight-point loss from Dec. 18 played on a neutral court in Myrtle Beach, S.C. They even stayed out West after winning their first two NCAA games in Seattle, while the Tar Heels had to travel cross country.
"I'm just disappointed our season ends tonight. I am proud of the team we put on the floor," Staley said. "Our players did what most people thought they couldn't do."
The Tar Heels have said it all along, and did so once more in Saturday's lead-up, that they are motivated daily by Hatchell's ordeal. In every practice and every game, she weighs on their minds and in their hearts.
Next up, they hope, the Final Four.
"God willing, we'll get there," Mavunga said. "Why not us?"