NCAA WOMEN'S CHAMPIONSHIP - LOUISVILLE REGION - SWEET 16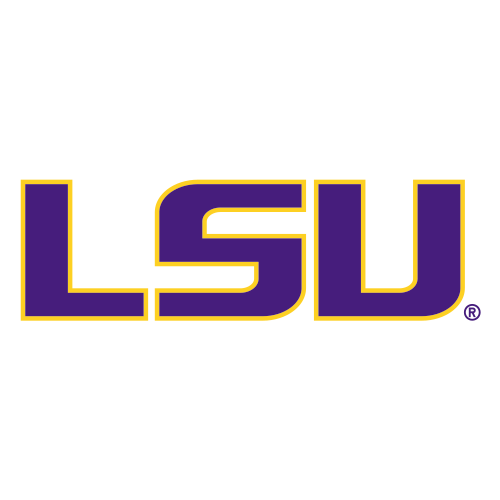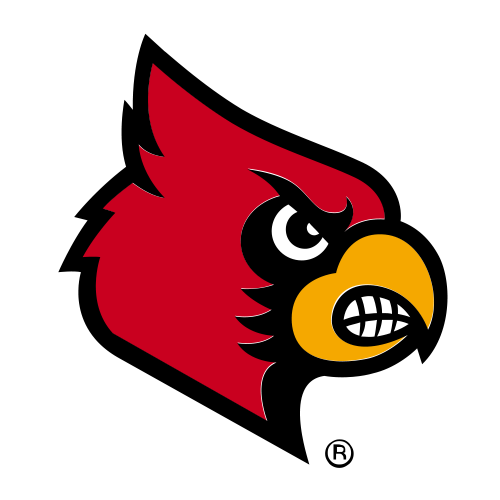 No. 3 seed Louisville stomps No. 7 seed LSU
LOUISVILLE, Ky. -- Louisville used its depth and long-range shooting against undermanned LSU to put up another lopsided victory and move within a game of its second straight Final Four berth.
Shoni Schimmel scored 19 points, Tia Gibbs added five 3-pointers and third-seeded Louisville rolled LSU 73-47 on Sunday to reach the regional final of the NCAA tournament.
Facing an injury-riddled Lady Tigers squad that dressed just eight players, the Cardinals (33-4) used scoring from nine players to ring up another rout. Highlighting this one was a season-best 12 3-pointers with the two seniors leading the way. Schimmel was 3 of 5 from beyond the arc and three other Cardinals contributed to a 40-percent performance.
The payoff was a 26-point win over the Tigers after drilling them by 21 at home in November.
"We won't let up on people and we know that there's a lot that we still have to work on," said Gibbs, who had 15 points and five rebounds. "We can be up by 30 with a minute left, and we're getting upset at our players for doing something wrong. It's just our focus."
LSU (21-13) went 33 minutes with just Danielle Ballard (24 points), Jasmine Rhodes (eight) and Theresa Plaisance (seven) scoring before other starters chipped in. By then the game was out of hand and the Lady Tigers shot 24 percent in their worst NCAA tournament loss.
"They did all that they could considering, and our bench, they came in and they tried their best," LSU coach Nikki Caldwell. "I'm proud of them for that. We didn't execute as well as we wanted to, but it wasn't that they were fearful."
Louisville moved on to host Maryland on Tuesday night, matching Cardinals coach Jeff Walz against Terrapins counterpart Brenda Frese, whom he worked under from 2002-07.
Antonita Slaughter added 10 points and Asia Taylor had 10 rebounds for Louisville, which shot 40 percent from the field and was outrebounded 48-46 but cruised because its reserves outscored LSU's bench 28-0.
"I think we're playing really good basketball right now," Walz said. "Did we look to me exceptionally sharp in the first half in the halfcourt? No. ... But I thought we really did a nice job of just attacking out of transition."
Unlike last spring when Louisville's stunning upset of defending national champion Baylor thrust the surprising Cardinals into the regional final as a No. 5 seed, they entered the game expecting to reach at least the regional final following two lopsided tournament wins by an average of 38 points.
Louisville also hoped that hosting at KFC Yum! Center -- where it lost just once during the regular season -- would help. It did, to the pleasure of 11,097 mostly Cardinals fans, including Cardinals star guard Russ Smith, who was cheered loudly when he entered.
Despite winning handily, the Cardinals expected to face a different LSU squad this time around. At the very least, they were facing a resilient Lady Tigers squad that has lost Raigyne Moncrief (knee) and Jeanne Kenney (concussion) against Georgia Tech and West Virginia yet gone on to win both tournament games.
The Lady Tigers had opened things up offensively with Ballard's 23-point tournament average leading a balanced attack featuring at least four double-digit scorers in both games. LSU also entered the game fifth in postseason at 87 points per contest, just ahead of Louisville (85.5).
Ballard quickly picked up where she left off, following Rhodes' game-opening layup with five straight baskets for the Lady Tigers for a 12-9 lead with 12:31 left. Ballard added a bank shot, but by then Louisville was off to a 15-2 run over the next 4:04 as Gibbs hit back-to-back 3-pointers and Jude Schimmel hit another long-range jumper on a kickout pass from Taylor.
It wasn't close again as the Cardinals outscored the Lady Tigers 17-9 for a 41-23 halftime lead that also demonstrated Louisville's depth advantage.
Louisville went to lead by as many as 29 with 2½ minutes left.
"In the back of your mind you know they're short, and lost two important players that they needed," Shoni Schimmel said. "It wasn't what we strived (for), but we understood that they don't have these two players but we still have to play against Ballard, we still have to play Plaisance. ... It definitely helped us because we could definitely overlook somebody, but we didn't do that."