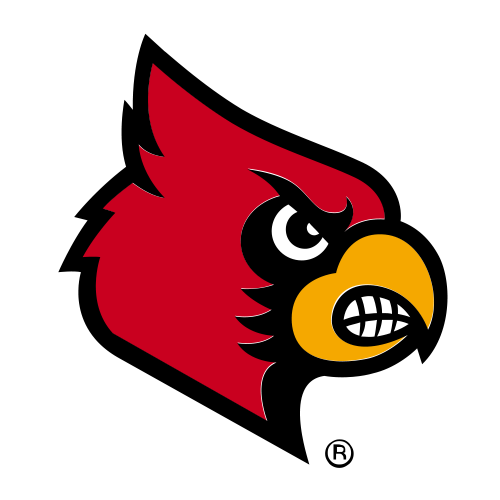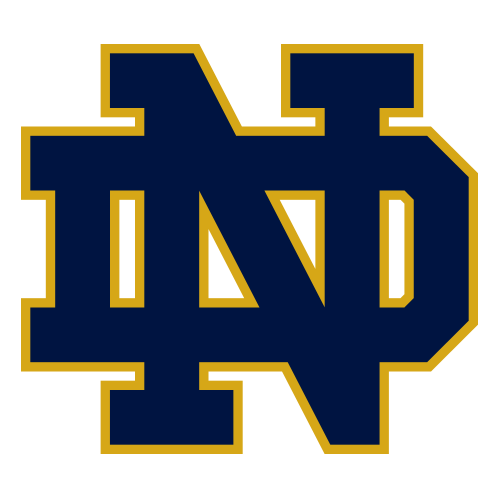 Notre Dame's 16-0 second-half run leads No. 4 Irish over No. 8 Louisville
SOUTH BEND, Ind. -- Taya Reimer got fourth-ranked Notre Dame going defensively when she blocked a shot by Louisville's Mariya Moore less than three minutes into the second half.
Brianna Turner followed with another block on a shot by Moore two minutes later. Then another of a shot by Shawnta' Dyer, one on a shot by Moore and yet another against Sara Hammond.
The Irish blocked five shots in a little over five minutes during a decisive 16-0 run to beat the eighth-ranked Cardinals 68-52 Monday to win their 12th straight.
"Brianna Turner changed the game with the blocked shots. She was phenomenal," Notre Dame coach Muffet McGraw said. "It seemed like she had one on almost every possession."
Turner finished with seven blocked shots, six in the second half, 11 points and nine rebounds. The Irish were led offensively by Jewell Loyd with 20 points and Reimer with 16 points on 8-of-8 shooting from the field. But the blocked shots were the key as Notre Dame (26-2, 13-1 Atlantic Coast Conference) remained alone in first-place in league standings, while the Cardinals (23-4, 11-3) fell to third place.
Turner said timing was key.
"I just tried to be there at the right spot at the right time to get a hand on it and at least contest the shot," she said.
The Cardinals went scoreless for 5:40 during the game-turning run, missing eight straight attempts as they repeatedly put up bad shots. Bria Smith missed a long jump shot just before the shot clock expired. Then Dyer put up a shot off the bottom of the backboard, followed by a try by Smith as the shot clock expired that went off the top of the backboard.
"I thought we panicked at times," Louisville coach Jeff Walz said. "We got going a little too fast. We were trying to make sure we were working the shot clock and executing the half court and make them defend us."
Walz was called for a technical during the run when he protested that Hammond had been fouled by Turner on one of the blocks. Walz said he thought the official twice began putting her hand up to call a foul and didn't call one either time.
"It's a little bit of a giveaway that, god, that was probably a foul. So I just told her I wasn't happy with that," he said.
Walz said he didn't know what to tell his players to try to stop Turner, saying he couldn't understand the officiating.
"I wish they would explain it to me so I could at least explain it to them. Because I feel bad," he said. "I go back and tell them, 'I don't know what to tell you all.' "
The Irish were called for just one foul through the first 18 minutes of the second half.
Hammond, Moore and Dyer all finished with 11 points for Louisville, which was held to 33 percent shooting, 29 percent in the second half. Hammond added nine rebounds and Moore had six as the Cardinals had a 37-33 edge in rebounding.
RECORD CHASE
Loyd is averaging 21 points a game, which would break the school record of 20.4 points set by Katryna Gaither in 1996-97. Loyd has 589 points through 28 games. Loyd last year scored 687 points, the third-highest total in school history. The record is 776 points set by Gaither.
Notre Dame has won 25 straight games during February since losing 65-63 to West Virginia on Feb. 12, 2012.
TIP-INS
Louisville: The Cardinals are 4-4 against ranked opponents. ... Moore has scored in double figures in 22 games this season. ... Hammond and Loyd played together on the USA Basketball 3 x 3 world championship team.
Notre Dame: The Irish have beaten the Cardinals eight straight times. .... Notre Dame is 8-1 against ranked teams. ... The Irish were 9-2 against the Cardinals while both were Big East members 2005-13.
UP NEXT
Notre Dame hosts Pittsburgh in its regular-season home finale on Thursday.
Louisville hosts Boston College in its last regular-season home game on Thursday.