NCAA WOMEN'S CHAMPIONSHIP - GREENSBORO REGION - 2ND ROUND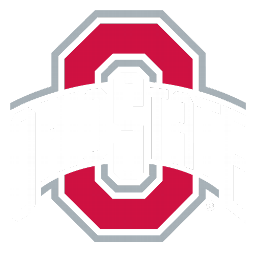 Last-second jumper saves UNC from collapse vs. Ohio State
CHAPEL HILL, N.C. -- Jamie Cherry has been at her best lately with the clock winding down.
She beat another buzzer -- and sent North Carolina back to the Sweet 16.
Cherry's jumper with 0.6 seconds left sent the Tar Heels past Ohio State 86-84 on Monday night in the second round of the NCAA tournament.
"Taking the big shot, it's a big shot and everybody dreams of hitting the shot," Cherry said. "I just wanted us to move on to the Sweet 16, especially for our seniors. ... I didn't want it to end here for them."
Stephanie Mavunga had a career-high 27 points and 14 rebounds, Allisha Gray added 20 points and Brittany Rountree had 15 for the fourth-seeded Tar Heels (26-8).
They blew a 23-point lead before Cherry's latest big shot sent them into a Greensboro Regional semifinal matchup against top-seeded South Carolina (32-2) on Friday night.
Ameryst Alston had 30 points for the fifth-seeded Buckeyes (24-11), who never led but tied it twice during a frantic final minute -- the last coming when Kelsey Mitchell's free throws made it 84-all with 5.1 seconds left.
"I never thought that we were out of the game," Mitchell said, "but I did think when we buckled down and played defense like we're supposed to, we can make something happen."
The Tar Heels brought in Cherry in place of 6-foot guard N'Dea Bryant because of what coach Sylvia Hatchell called "divine intervention."
"I knew she could make it," Hatchell said.
Gray inbounded to Cherry, who raced down the right sideline through the Ohio State pressure and pulled up for an 18-footer that swished through.
It was the second clutch shot this month for the freshman, who hit a 40-footer at the regulation buzzer to force overtime in an eventual loss to Louisville on March 6 in an Atlantic Coast Conference quarterfinal.
"It was the same feeling," Cherry said. "I still was nervous."
Several members of North Carolina's bench ran onto the court in celebration before the buzzer sounded.
According to Rule 10, Sect. 4, Article 7 of the NCAA rulebook, such a delay in a game shall be ignored "when the delay does not interfere with play."
The Buckeyes didn't get a shot off before the horn.
Mitchell, the nation's leading scorer, finished with 25 points and Alexa Hart added 15 points and 10 rebounds for Ohio State.
The Buckeyes spent the entire second half chipping away at the Tar Heels' big lead. Mitchell hit a 3 with 40.4 seconds remaining that made it 82-all -- the first tie since the opening minute.
Latifah Coleman put North Carolina back up with a pull-up jumper with 12 seconds left. Mitchell then drove the lane and was tied up by Mavunga -- who was called for a foul, sending the Ohio State freshman to the line.
Mitchell, who averages 25 points, leads an up-tempo Buckeyes team that ranks fifth nationally with an average of 81 points. They certainly met their match in the Tar Heels -- who have been rebounding and running for Hatchell for almost 30 years.
"I told them at halftime, what did we have, an 18-, 19-point lead at halftime," Hatchell said of a 50-32 score at the break. "That's nothing to this (Ohio State) team. ... They're not going to go away. They're going to come after you."
STAR WATCH:
Cherry's big shot overshadowed a huge performance by Mavunga, the biggest beneficiary of a game played at breakneck speed. She needed about 7 minutes to reach double figures and had 18 points at halftime. She quipped that "I think they got a little bit smarter in the second half" when the Buckeyes finally started double-teaming her, holding her to nine points and just six shots. As North Carolina built that 23-point lead, there was a question of whether the school record of 42 points, set by Tracy Reid against Virginia in 1998, was in jeopardy.
TIP-INS:
Ohio State: The Buckeyes were denied the eighth Sweet 16 berth in program history. ... They haven't beaten North Carolina since 1978, losing five straight in the series.
North Carolina: The Tar Heels reached the regional semifinals for the 15th time in 20 NCAA Tournament appearances.
UP NEXT:
Ohio State: Season over.
North Carolina: Plays South Carolina on Friday night in the Greensboro Regional semifinals.