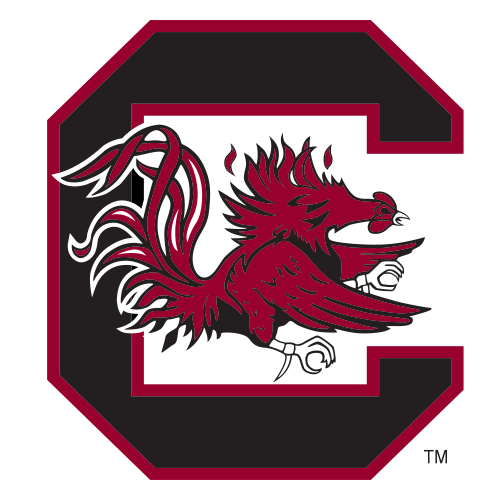 | | 1 | 2 | 3 | 4 | T |
| --- | --- | --- | --- | --- | --- |
| SC | 7 | 15 | 12 | 23 | 57 |
| MSST | 8 | 12 | 10 | 21 | 51 |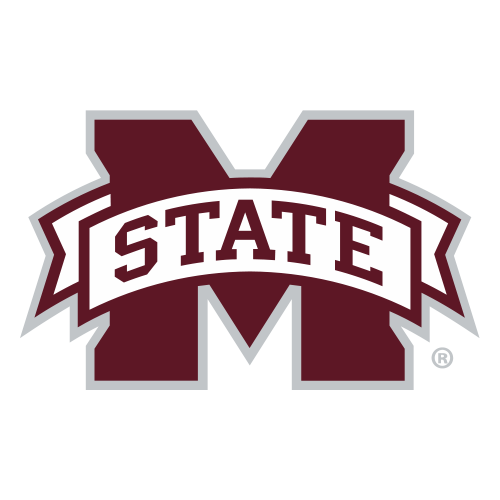 No. 2 South Carolina beats No. 10 Mississippi St 57-51
T. Mitchell made Three Point Jumper. Assisted by A. Dozier.
Q1 (7:00) SCAR Tiffany Mitchell made Three Point Jumper. Assisted by Asia Dozier.
---
STARKVILLE, Miss. -- South Carolina and Mississippi State were in the fourth quarter of a grind-it-out, defensive struggle when the Gamecocks' Tiffany Mitchell grabbed the ball and knifed into the lane for a layup.
Less than 20 seconds later, the star senior did it again.
It was one of the few offensive bursts for No. 2 South Carolina in its 57-51 victory over No. 10 Mississippi State on Sunday night. In the end, the Gamecocks' depth was simply too much for the Bulldogs.
"I think we just wore them down," Mitchell said. "That's what we do. We're not going to blow everyone out in the first 10 or 15 minutes.
"We know we've got to keep pounding at them and then make a run."
Mitchell scored 21 points, including nine in a tight fourth quarter, to help South Carolina stay undefeated and knock off a fourth nationally-ranked opponent in five games.
The Gamecocks (19-0, 7-0 Southeastern Conference) led for almost the entire second half, but struggled to fight off Mississippi State in the final minutes. The Bulldogs cut South Carolina's lead to 44-43 with 3:30 left, but Mitchell responded with five straight points to help push the Gamecocks to the road win.
Tina Roy added 11 points for the Gamecocks. Khadijah Sessions scored 10, including a crucial 15-foot jumper with 30 seconds left to give South Carolina a 53-49 lead.
Mississippi State (17-4, 4-3) has lost two straight games. The Bulldogs were playing in front of a program-record 10,626 fans, but couldn't deliver the victory.
"Heck of a basketball game today," Mississippi State coach Vic Schaefer said. "We just ran out of time."
Victoria Vivians led Mississippi State with 19 points, but made just 7 of 25 shots. Mississippi State shot just 16 of 59 (27.1 percent) from the field.
A'ja Wilson, South Carolina's leading scorer, was held to just six points, but Mitchell, Roy and others picked up the slack. South Carolina coach Dawn Staley said Mississippi State's crowd was a factor in the up-and-down performance.
The 57 points were a season low for the Gamecocks.
"The biggest thing is we've got to figure out how to stay in character from start to finish," Staley said. "The crowd did have an effect on us. I thought it gave (Mississippi State) energy and we just have to do better."
Roy banked in a 3-pointer at the buzzer to give the Gamecocks a 22-20 halftime lead.
Both teams struggled to get open looks in the first half -- Mississippi State shot just 9 of 31 (29 percent) from the field while South Carolina was only a little better at 7 of 20 (35 percent).
The Gamecocks didn't heat up until the fourth quarter, but it was enough to win the game.
"At the end of the day, when you're playing the No. 2 team in the country, you've got to make plays for 40 minutes," Schaefer said. "We made plays for about 39 of them."
The defensive showdown was no surprise. Both teams are averaging less than 60 points per game in the series since Staley became South Carolina's coach in 2008.
South Carolina had a 40-31 rebounding advantage. Alaina Coates and Wilson both had 11 rebounds.
TIP-INS
South Carolina: Wilson came into the game averaging 21.5 points and 11.3 rebounds against ranked opponents.
Mississippi State: The Bulldogs have hosted two of the three largest crowds in program history over the past two games. More than 7,100 came to watch Mississippi State beat rival Ole Miss on Monday.
UP NEXT
South Carolina hosts Mississippi on Thursday.
Mississippi St hosts No. 18 Tennessee on Thursday.
---
Follow David Brandt on Twitter: www.twitter.com/davidbrandtAP