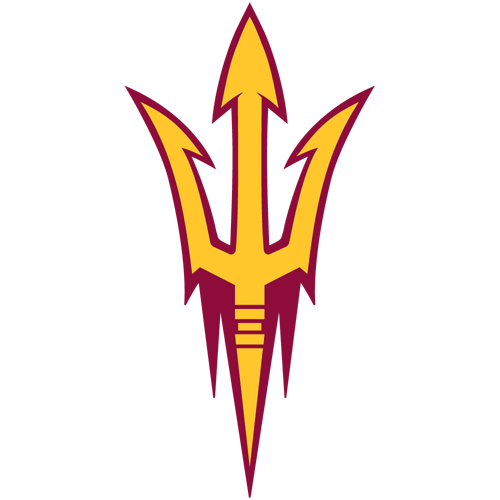 | | 1 | 2 | 3 | 4 | T |
| --- | --- | --- | --- | --- | --- |
| ASU | 19 | 15 | 14 | 14 | 62 |
| ARIZ | 6 | 8 | 15 | 18 | 47 |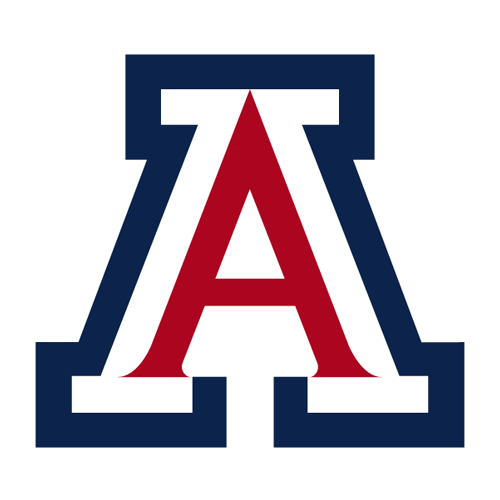 Arizona State routs Arizona for school-best 8-0 Pac-12 start
TUCSON, Ariz. -- Charli Turner Thorne has a long list of accomplishments in her 19 seasons coaching Arizona State. A school record 371 wins. Fifteen trips to the postseason. Two berths in the Elite Eight.
But Turner Thorne had never guided the Sun Devils to an 8-0 start in Pac-12 play -- until now.
Arnecia Hawkins hit her first five shots and scored 19 points, and No. 8 Arizona State never trailed in a 62-47 rout of Arizona on Sunday night to secure the best conference start in school history.
Katie Hempen added 14 points for the Sun Devils (17-3, 8-0) in their 14th consecutive win and second in three days over their rivals.
"We had a little bit easier front end (schedule)," Turner Thorne said. "I think we've got the harder back end. But it's fun. It's fun to be 8-0. I'm not going to lie."
Despite a dominating before halftime, the Sun Devils weren't pleased with what they felt was a sloppy second half in which Arizona outscored them 33-28.
The team has lofty goals.
"Now we go on this huge trip to Oregon, we have a lot to talk about," Turner Thorne said. "They're absolutely not satisfied one iota."
Malena Washington scored 17 points and LaBrittney Jones had 10 for the Wildcats (11-9, 2-6), who were held to six points in the first quarter and 14 at halftime against the league's top defense.
"It's probably the only team in our conference that actually plays pressure defense from the start to the finish, full court," Washington said.
Hawkins was 4 for 4 from the field in the first quarter as Arizona State built a 19-4 lead. The senior's first miss wasn't until the Sun Devils had built a 20-point third-quarter lead in their 23rd win in the past 26 meetings in the series.
Hempen missed all five of her 3-point attempts and was scoreless in Friday's 61-49 home victory over Arizona. This time the senior made 4 of 7 from behind the arc.
That wasn't the only improvement. The Sun Devils dominated the boards 37-19, two days after getting outrebounded 35-20.
"I know they looked at that rebounding total from last game and they didn't like it," Arizona coach Niya Butts said. "So they made sure that was a focus for them this game. We just did not respond."
It was another solid performance for Arizona State, which is one win shy of matching the longest winning streak in school history, set in 2009.
The Sun Devils kept their one-game lead over No. 11 Oregon State in the Pac-12. The teams meet next Sunday in Corvallis.
"We know we can play so much better," Hempen said. "That's one good thing about our team: we're never satisfied."
TIP-INS
Arizona State: Kelsey Moos had eight rebounds and Sophie Brunner seven. ... Hawkins' career high is 23 points, set in a Dec. 21 win over Florida State. ... The Sun Devils' previous best conference start was 7-0 last season.
Arizona: The Wildcats have dropped five of six. ... Butts, in her eighth season, received a commemorative basketball before the game for recently winning her 100th game at the school. ... The Wildcats fell to 8-3 at home.
INJURY SCARES
While the outcome was never in doubt, the Sun Devils had a couple of tense moments in the second quarter. Brunner came down hard on her back going for a rebound, then Hempen banged the back of her head against the floor fighting for a loose ball. Both returned before halftime.
PRIDEFUL DEFENSE
Sometimes the Sun Devils seem to get more excited about a turnover than a made basket. After forcing Farrin Bell to dribble off the sideline while double-teamed in the decisive first quarter, Sabrina Haines turned and screamed. She was then nearly knocked over by Hempen's chest bump.
UP NEXT
Arizona State: visits Oregon on Friday.
Arizona visits: No. 11 Oregon State on Friday.