In Ring of Honor's effort to grow and stay relevant in a pro wrestling world dominated by WWE, it has been a battle every step of the way ever since the company opened its doors in 2002.
In its early years, as ROH grew in recognition and stature, the company began to make stars who gained worldwide notoriety through DVDs and word of mouth alone. As much as the wrestling itself spoke to fans longing for something different from what WWE had to offer in a post-Extreme Championship Wrestling world, a similar contingent of fans from New York and Philadelphia helped shape the presentation in a way that's served as the bedrock of its foundation.
Fourteen years after ROH's debut, The Manhattan Center continues to be one of the most important venues in the company's history.
Just a few steps away from the mecca that is Madison Square Garden, in the heart of New York City, the two venues inside The Manhattan Center building have seen their fair share of history. On Jan. 11, 1993, the first episode of WWE's "Monday Night Raw" emanated from The Grand Ballroom, and it later hosted ECW pay-per-views, CM Punk's WWE debut and both editions of WWE's "ECW One Night Stand."
ROH has held more than 20 events between The Grand Ballroom and Hammerstein Ballroom over the years, with the levels of production slowly evolving to a point where the company can take full advantage of the sight lines and production values of the venues. But even as the company grew, cost concerns eventually resulted in the use of other New York venues that ultimately didn't sit well with fans. After several years' absence, ROH returned to the Hammerstein Ballroom for its annual "Final Battle" show on Friday -- a fitting setting for a show that could ultimately define the next few years for the company.
The 2016 edition of ROH's year-end spectacular was a much-hyped pay-per-view card, and it more than lived up to its high expectations in terms of execution. Over the course of three hours, ROH showcased its two biggest strengths over and over again -- an ability to attract new, up-and-coming stars, and an ability to utilize them in a way that accentuates their strengths, rather than trying to shoehorn them into something they're less-equipped for.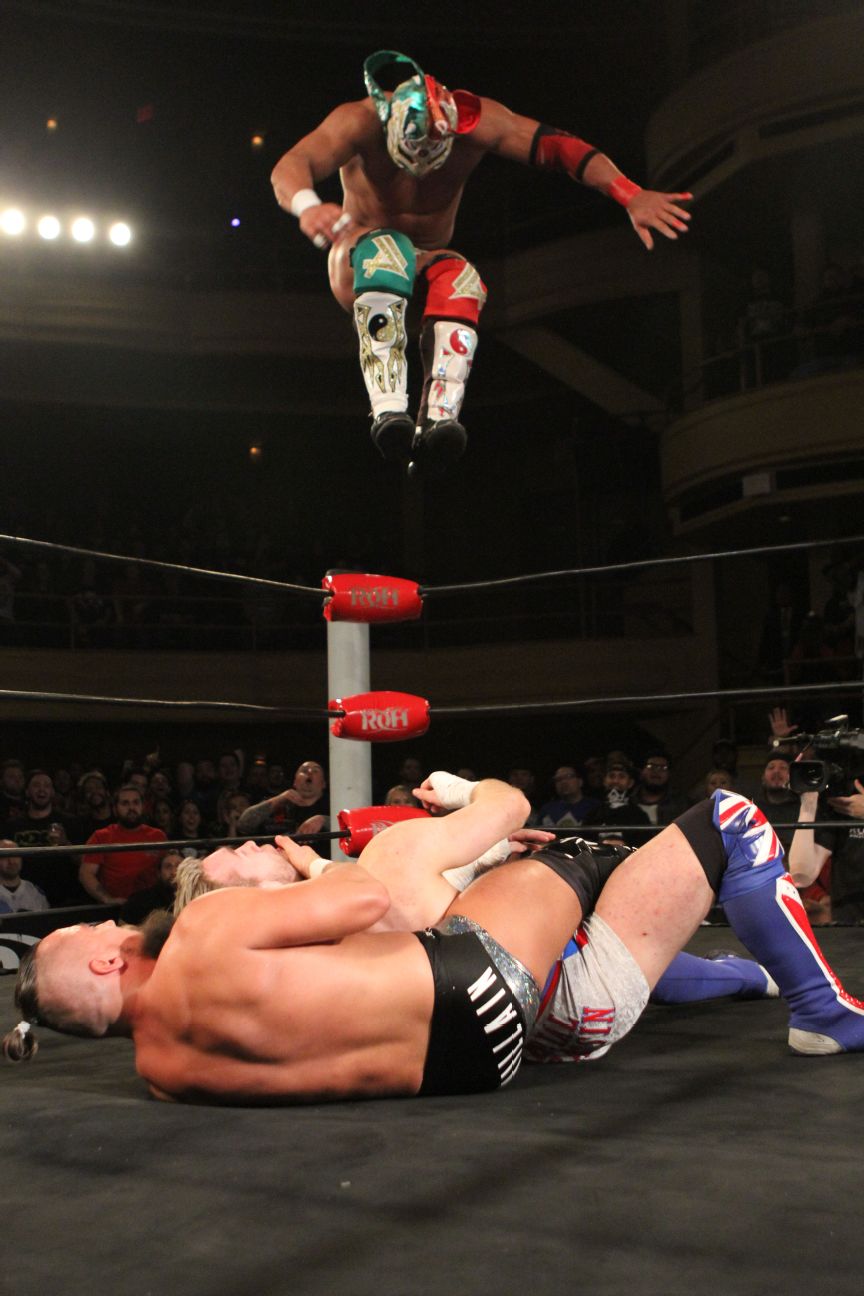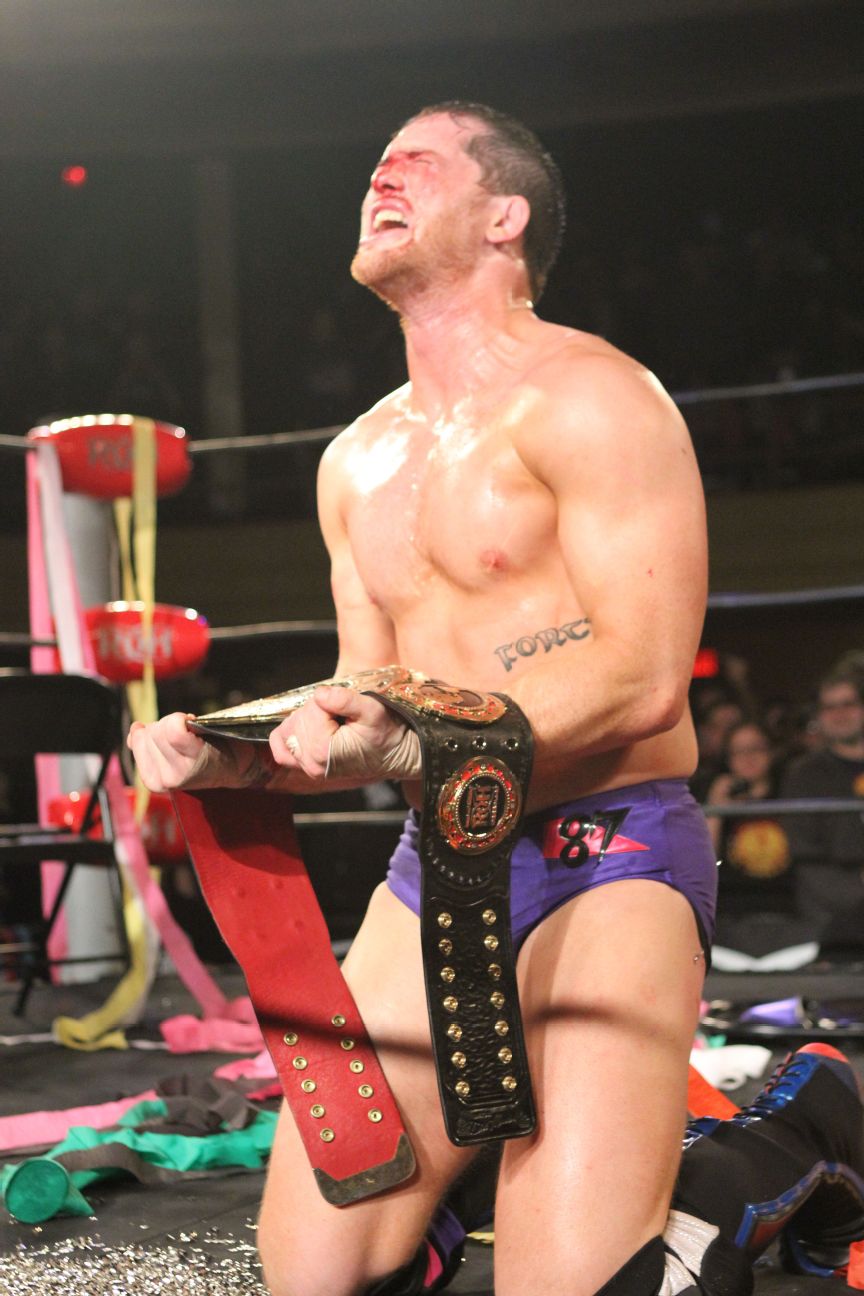 The first half of the show was highlighted by the ROH debut of Cody (sans the Rhodes surname for copyright reasons) against former longtime world champion Jay Lethal. In an omen of things to follow, including an announcement that Cody is the newest member of the Bullet Club, Cody went the opposite way of the feel-good story that he has told for most of his post-WWE run and nailed Lethal with a pair of low blows on his way to victory. Considering his run as "Dashing" Cody Rhodes represented his peak in terms of creativity and success in the WWE, Cody's turning to the dark side is a potentially brilliant development for all parties involved.
There was also a nice cross-section of everything a wrestling fan would want from an independent wrestling supershow, including a great (and stunningly serious) match from two of the best comedy wrestlers in the world today, Dalton Castle and Colt Cabana, and an appearance from legendary Japanese star Jushin "Thunder" Liger.
The latter stages of "Final Battle" were dedicated to four championship matches that spoke volumes of the direction ROH seems to be headed as the calendar turns to 2017. The Kingdom (Matt Taven, Vinny Marseglia and TK O'Ryan) -- which is succeeding despite the lofty expectations that accompany a group that used to include Taven, Adam Cole and Mike Bennett -- became the first ROH six-man tag team champions against a trio of young high flyers in Lio Rush, Jay White and Kushida.
One of the show-stealers, to be sure, was an 11-minute three-way match for the ROH world television championship. Englishmen Marty Scurll and Will Ospreay had an incredible showing against Dragon Lee, the Consejo Mundial de Lucha Libre star. Scurll retained his newly won TV title. Ospreay, just 23, lived up to every bit of the hype surrounding him.
In the penultimate contest of the night, The Young Bucks and The Briscoes had another in a long line of quality showdowns, with The Bucks -- freshly signed to new contracts -- taking it to the eight-time ROH tag team champions on the way to retaining. The match concluded with a fitting send-off to commentator Steve Corino, who's heading down to the WWE's Performance Center as a trainer, and his patented "superkick" call, as The Young Bucks hit a series of about 20 to win the match.
The show wrapped with a much-anticipated main event, as Kyle O'Reilly finally broke through and beat Cole for the ROH world championship. In a no-disqualification match that included some ridiculous table spots, thumbtacks in the ring, and a submission with a metal chain (to say nothing of the various callbacks to their previous showdowns), O'Reilly got the star-making moment he has seemed close to in ROH for some time. We won't have to wait long for the rematch, either, as the longtime rivals will square off as part of New Japan Pro Wrestling's Wrestle Kingdom supershow at the Tokyo Dome in Japan on Jan. 4.
In all, it was a tremendous send-off to a tremendous year for the company, but it left a number of lingering questions hanging in the air.
With WWE's recent talent influx, including yet another wave of independent talent (which includes Corino as a trainer), there has been heavy speculation about whether some big-name ROH talent with expiring contracts will make a similar move to the WWE. It's not a new problem for ROH, with almost all of its world champions having eventually moved on, but with the expansion of WWE's cruiserweight division and NXT needing as many capable talents as possible, the next few months could drastically change the look of both companies.
Unlike in previous years, however, this season of change for ROH feels different.
Re-signing The Young Bucks was a huge step, and there are plenty of positive signs that ROH intends to retain as much of its talent as possible. An agreement with The Manhattan Center, which will see more events returning to Hammerstein Ballroom as soon as March, proves that the resources are there to prevent a complete mass exodus.
One thing is clear from watching the company evolve into the Sinclair Broadcasting-helmed entity that it is today: Ring of Honor is not only producing great matches, it's telling great stories and building upon its reputation at a sustainable pace. ROH will always face a certain amount of adversity and competition operating in the shadow of the behemoth that is WWE, but by picking its spots and believing completely in its approach, ROH continues to grow and stay relevant.
All images courtesy of Ring of Honor