In an era that immediately preceded the WWE's women's evolution, the fight to make an impact was an uphill battle. The WWE Divas championship was the company's top women's title, and though there was a compelling mix of promising, young athletes and veteran performers in the mix, WWE simply wasn't quite there yet in terms of putting on women's matches that rivaled what men were doing in the ring.
It was in this transitional era that Kaitlyn's first run with the WWE came together in a hurry. After making waves in bodybuilding and fitness, she signed a developmental contract in July 2010 and, just two months later, made her debut as part of the third season of NXT when it was still a reality show. Over the next four years, she learned on the fly and ultimately became Divas champion, most memorably teaming with and working against AJ Lee toward the tail end of her run with the company.
By early 2014, Kaitlyn walked away from WWE and the world of professional wrestling entirely -- only to feel the pull back toward the ring again four years later. After working her way back into ring shape, she became one of 32 entrants in the 2018 Mae Young Classic. So how did it all happen?
K.C. Joyner had the opportunity to sit down with Kaitlyn at the WWE Performance Center to recount her long journey back to the ring.
---
ESPN: A lot has changed over the past four years in the WWE. What do you recall about your early days in the company, and how different was it when you came back to the company eight years later?
Kaitlyn: I do have an interesting story. I debuted on NXT season 3. NXT was still a reality-based elimination show, and I debuted on live TV. I basically wrestled my first matches ever on TV. I was pulled up as a last-minute replacement on that season, and I had about three days to prep for my debut. I didn't even own wrestling boots. They gave me some money. I had just gotten signed by WWE, and they said, "Go buy diva stuff," and I, of course, didn't know what that meant, and they didn't let me wear any of the stuff that I bought [laughs]!
So I debuted, and I kind of had this attitude of 'This is what I signed up for and I have this amazing opportunity -- what have I got to lose?' I was put in so many situations that were so terrifying that I felt that they were very defining. I won that season of NXT, and I earned a spot on the main roster. I fought really hard for a few years to earn the respect of my peers and [show] everyone in the WWE Universe that I was capable and that I belonged on the main roster.
---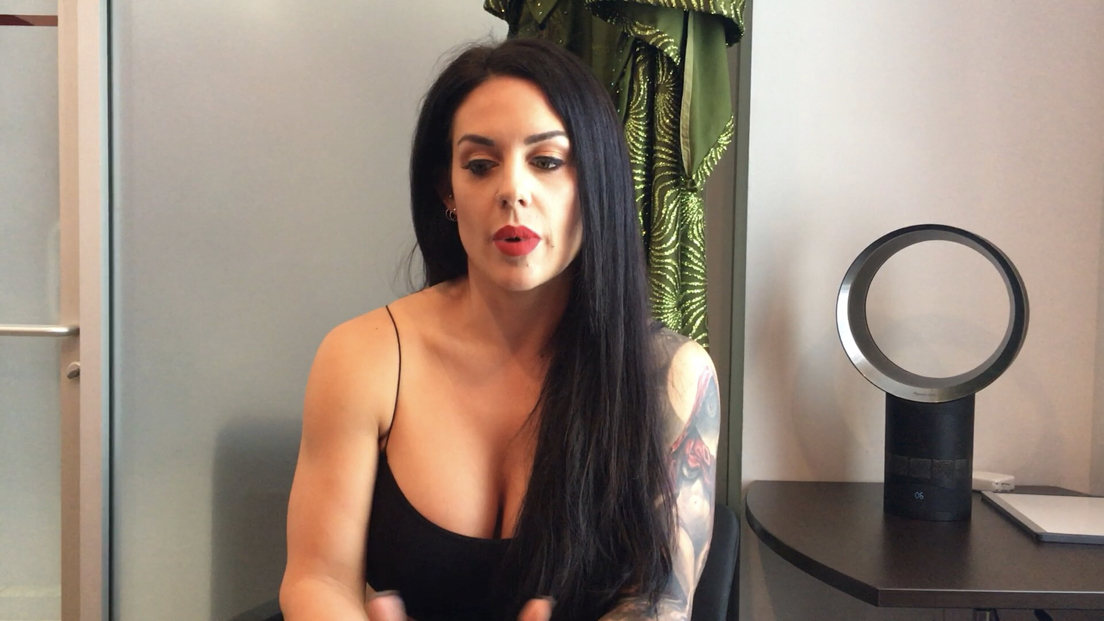 Kaitlyn talks about what it's been like adjusting to the current style of women's wrestling in the WWE. (Interview courtesy of KC Joyner).
---
When I left, I didn't have anything to do with wrestling for four years. Within the past year, I found that passion again, and I've gotten back in the ring, and it's definitely something that I was missing -- a void in my life for the past few years. It's incredible to come back and see where the women's division is now. When I left in January of 2014, I had a great run, and the women's evolution was kind of kicking off, but there's been so much amazing stuff, so many amazing moments that have happened and have been very defining for the women's division.
I think even not calling us Divas anymore is huge. It's so nice to come back and see all these different types of women, different shapes, sizes, different cultures, with different arsenals of moves, and being celebrated. I'm so, so proud and very honored to be a part of the Mae Young Classic.
How much of an adjustment has it been to deal with all of the different styles and arsenals of moves being used today?
I'm not the most technically skilled performer or wrestler. [The first time around], I learned very fast. I learned on the road, under tons of pressure, how to wrestle there, and I learned how to perform in the ring as I went. Since I left and came back, I've had the chance to train at my own pace and learn a lot of fundamental stuff that I fast-forwarded through in the beginning, so I kind of worked backward in a way.
I have added some new moves to my arsenal. Nothing crazy, but I actually had a chance to take my time and really hone my craft. It is a bit intimidating because the level of the roster and of the women that are participating in the Mae Young Classic, the skill level is so high -- that, of course, is intimidating. If I ever let the fear of being an inferior performer or wrestler ever hinder me, or my goals, or my confidence, then I never would be where I am now or would have ever achieved what I achieved when I was in the WWE.
You were a champion the first time around ...
I did. That taught me that I have the heart of a champion, and I have what it takes to win, basically. I did it once before with no experience, and I did a lot of cool stuff, and I was champion. I had a lot of amazing matches, and I wrestled all over the world. All of that certainly prepared me for this, and I have also gone through a personal evolution over the past few years -- a personal renaissance is what I call it. I learned a lot about myself and who I am and what I want and what I'm capable of, and it kind of coincides with this whole women's revolution, so everything is just kind of falling into place. Perfect timing.
You had a bodybuilding background before you started in WWE, and it seems like that was a world you were pretty comfortable in.
I was very much into the whole fitness industry. I did figure competitions before WWE. Then when I left WWE, I was back into the fitness industry because I launched a company called Celestial Bodiez, and I designed women's fitness apparel. I designed all of the pieces myself. I left my career as a professional wrestler, and I became an entrepreneur and a CEO, and I run a company. It's pretty empowering.
How did the experience of running a business affect the way you thought about the wrestling business? Did it change your perspective?
I think just getting more life experience and more understanding of business and the real world and just getting older has taught me more about life in general. I understand a lot more about how a business works, and being an entrepreneur is not easy, but neither is being a professional wrestler. I think I just like to challenge myself.
You talked about the current makeup of the WWE women's roster. Have you seen a significant difference in the level of physicality this time around?
Absolutely. Ever since I've been at the Performance Center getting ready for the Mae Young Classic, I've had an opportunity to get in the ring with some of the women and just watch some of them, and it's unreal the level of athleticism that these women have. It's very, very impressive. I always describe my in-ring style as strong but very explosive because I've been an athlete my whole life. I'm fairly strong. I'm certain there are women stronger than me here, but it's one of my strengths.
So you feel like your style and strengths are fairly comparable to how you approached wrestling the first time around?
Yep. Not too much has changed. I've gotten a little bit better with my ring awareness and with my timing and my ring presence, and I've added a few moves to my arsenal. But I'm still the same person.
---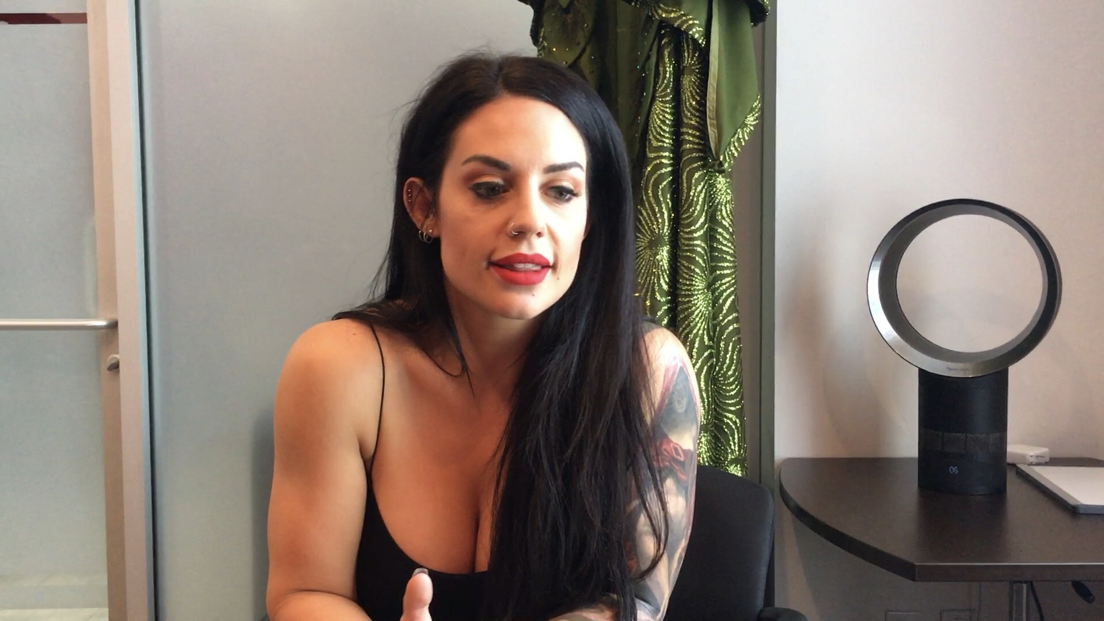 Kaitlyn reflects on how WWE fans have shaped women's wrestling since she first began in the WWE in 2010. (Interview courtesy of KC Joyner).
---
You accomplished quite a bit during your first run with the WWE. Obviously, it depends on how the tournament plays out, but where do you see your career going after the Mae Young Classic?
I don't see a ceiling anymore, to be honest. The sky is the limit. The more things women accomplish, the more things they are going to keep striving for. I don't see a ceiling. Right now, there is so much focus and so much attention on this women's evolution, and this all-women's pay-per-view coming up is insane. I'm so proud that is happening, and I'd love to be a part of it, but just the fact that it's happening and there's so many women that are going to be involved in it. I'm so proud. I'm proud of the WWE and the fans and mostly proud of the women that are here.
Speaking of the fans, how big a part do you think they're playing in changing the game? Does that differ from your experience with fans during your first run with WWE?
I think it's really hard to say because when I was wrestling, the fans wanted so much more from the women's division -- men and women. The true fans were as fed up as we were. We wanted more time, we wanted longer matches, we wanted to shine like we knew that we could, and there were a lot of fans that felt the same way. I think those fans that have been along for the whole ride, they're very proud of what's happening. But I also think that we are going to be getting more and more women that are fans that maybe never watched the product or never watched the brand before because there's this amazing message of strong, empowered women that it's going to attract other women to it.
I feel like, as women, that there are so many different types of women here that fans are able to relate to somebody that they see on TV, and I think that's incredible.
What are your goals for the Mae Young Classic, and how could it serve as a springboard for your future?
In the nicest way possible, I'm the original queen of NXT! I was the first winner of the all-women's season. Just like then, I had to prove myself. I made a joke today that I'm like Billy Madison, and I'm going through all of these school grades again [laughs]. Now that I've been there and done it, the stakes are higher, the level of competition is higher, so I see myself just going through it, going through the Mae Young Classic, going through NXT, going through the SmackDown roster, going through the Raw roster. I know I'm capable of it, and I think the Mae Young Classic is just the beginning.