Football season continued this weekend, as the XFL debuted with Saturday's game between the Vegas Vipers and Arlington Renegades at Choctaw Stadium in Arlington, Texas. This is the third iteration of the XFL, following the original season in 2001 and a reboot in 2020 that was canceled amid the COVID-19 pandemic.
XFL 2023 started off fast: The Renegades defeated the Vipers 22-20, rallying from a 14-3 halftime deficit with 19 straight points before holding off Vegas' tying 2-point conversion attempt with eight seconds left. The Houston Roughnecks rolled over the Orlando Guardians in the late game, scoring on four straight possessions in the first half to overcome an early deficit in a 33-12 victory.
Sunday started out with a thriller, as the Battlehawks used a 3-point conversion and a fourth-and-15 conversion to keep possession in a 18-15 comeback victory over the San Antonio Brahmas. The D.C. Defenders ended Week 1 with a comeback victory of its own over the Seattle Sea Dragons, forcing a Seattle fumble late to clinch the 22-18 win.
All XFL games will be streamed live on ESPN+ and are available on the ESPN family of networks (ABC, ESPN and FX).
Jump to:
LV-ARL | ORL-HOU
STL-SA | SEA-DC

Sunday's games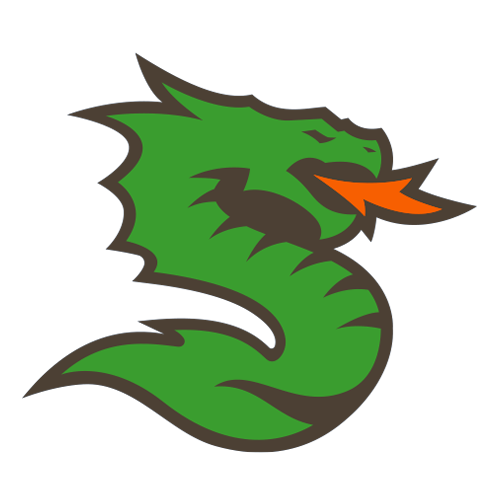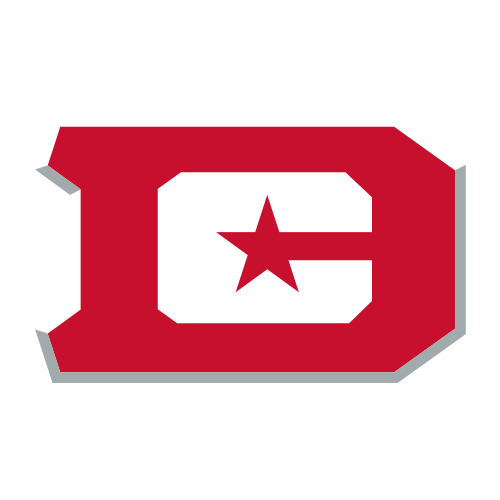 Michael Joseph picked off two passes for the Defenders (1-0) to turn around a game the Sea Dragons had been controlling, returning one for a 15-yard touchdown to bring the Defenders within 18-16, then picking off Seattle quarterback Ben DiNucci at the beginning of the fourth quarter. Joseph's second pick set D.C. up at the Sea Dragons 14, with D'Eriq King putting the Defenders ahead two plays later on a 5-yard touchdown run. D.C. then held Seattle on the final drive, recovering a DiNucci fumble at the D.C. 4-yard line with 19 seconds left.
D'Eriq King punches it in to give the Defenders the lead
D.C. QB D'Eriq King calls his own number, rushes up the middle and scores a touchdown to give the Defenders the lead.
The Sea Dragons were rolling early, scoring on their first two drives to take a 9-0 lead. DiNucci ended the first drive with a 6-yard, backhanded flick to receiver Josh Gordon -- a former All-Pro with the Cleveland Browns -- for a touchdown. DiNucci threw for 282 yards on 35-of-54 passing, while Gordon hauled in six catches for 74 yards.
Ben DiNucci shovels pass to Josh Gordon for Sea Dragons TD
Seattle QB Ben DiNucci sneaks a shovel pass to Josh Gordon in the end zone for an early touchdown.
The Sea Dragons' lead grew to 18-8 in the third quarter on a 13-yard touchdown run by Brenden Knox and corresponding 3-point conversion run by DiNucci. But that's when the D.C. crowd started to make its presence felt.
When life gives you lemons, throw them on a football field❓😁@XFL2023 pic.twitter.com/vQmRkjX9BR

— ESPN (@espn) February 20, 2023
The Defenders won despite gaining only 175 yards on offense. They forced three turnovers, the two interceptions by Joseph and the late fumble recovery by defensive lineman Jamal Brooks.
---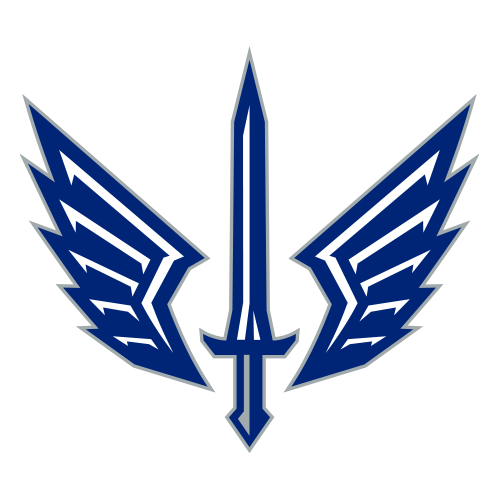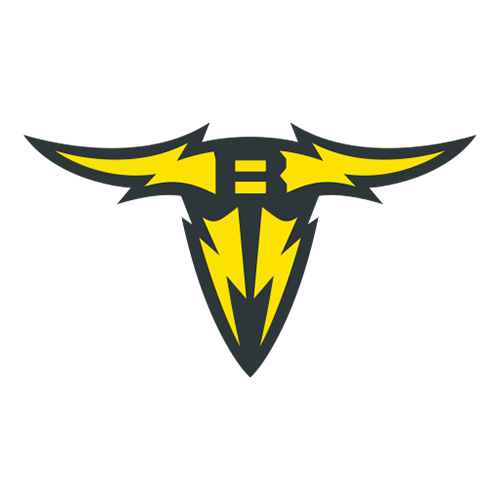 The Battlehawks couldn't get anything going for three-plus quarters, as San Antonio took a 15-3 lead with 3:02 left. But St. Louis rallied behind former NFL quarterback AJ McCarron, who shrugged off five sacks. He threw an 18-yard touchdown pass to Hakeem Butler with 1:25 left, then hit Austin Proehl on a 10-yard, 3-point conversion to move the score to 15-12.
St. Louis went for a fourth-and-15 conversion in lieu of an onside kick, and McCarron found Proehl again to retain possession. McCarron and Proehl hooked up again for 14 yards for the game-winning score with 16 seconds left to give the Battlehawks (1-0) the improbable win.
Battlehawks score 15 points in final minutes to stun the Brahmas
The Battlehawks come back from 15-3 in the final two minutes to prevail 18-15 vs. the Brahmas.
McCarron went 11-of-14 for 133 yards and two touchdown passes in the fourth quarter.
AJ McCarron was emotional after celebrating the @XFLBattlehawks' comeback win with his kids ❤️ @10AJMcCarron | @XFL2023 pic.twitter.com/6NJ9lViJvc

— ESPN (@espn) February 19, 2023
The Brahmas (0-1) dominated most of the game, going up 15-3 thanks to a 4-yard touchdown pass from Jack Coan to Fred Brown in the fourth quarter and three field goals. Coan threw for 207 yards on 25-of-36 passing with a touchdown and an interception while former NFL running back Kalen Ballage ran for 84 yards on 24 carries.
Fred Brown hauls in Brahmas' TD
Jack Coan connects with Fred Brown for the score as the Brahmas extend their lead to 12-3 vs. the Battlehawks.

Saturday's games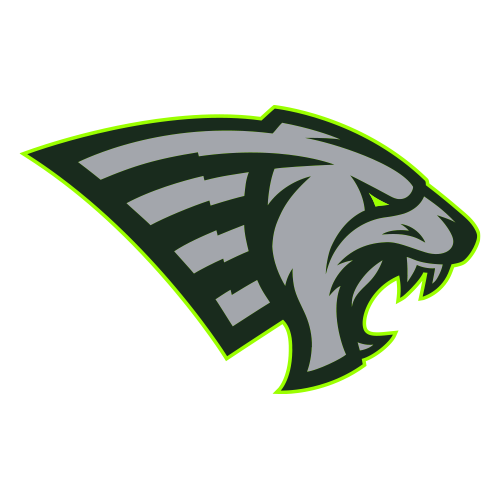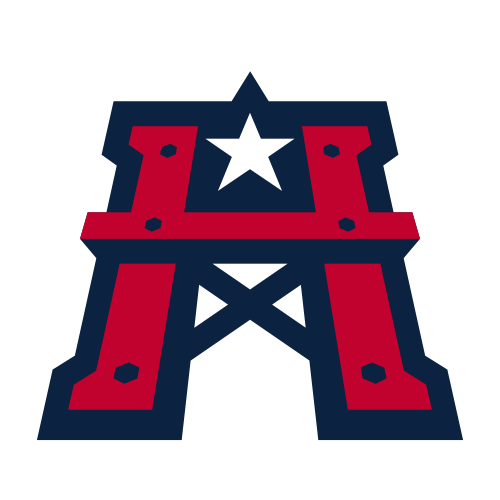 Houston's defense dominated Orlando, as the Roughnecks registered seven sacks on Guardians quarterbacks Paxton Lynch and Quinten Dormady and overcame an early touchdown to set the tone. The Guardians (0-1) scored first when receiver Cody Latimer -- who played with Lynch on the Denver Broncos -- outfought a Roughnecks defensive back for a 27-yard touchdown reception on the first series of the game.
Orlando Guardians score first TD upon review
Paxton Lynch connects with Cody Latimer, who upon review is rewarded with the Guardians' first touchdown.
But the Roughnecks (1-0) dominated from there, thanks to four sacks from linebacker Trent Harris and two from defensive end Tim Ward. That allowed Houston to erupt for 24 unanswered points, 21 of them coming on four consecutive possessions in the first half. Roughnecks quarterback Brandon Silvers threw two touchdown passes, a 10-yarder to Jontre Kirklin for Houston's first score and a 46-yarder to Deontay Burnett in which the former NFL receiver caught it with one hand and pulled away for the touchdown.
Deontay Burnett snags one-handed TD for the Roughnecks
Roughnecks QB Brandon Silvers lobs it to Deontay Burnett, who makes a one-handed grab for a touchdown.
Houston running back Max Borghi also ran for a 27-yard touchdown.
Orlando broke the Houston scoring run in the fourth quarter with a 51-yard touchdown pass from Dormady to Andrew Jamiel, but a fumbled punt late in the fourth quarter ruined any hopes of a Guardians comeback, as the turnover turned into a 5-yard touchdown run by Houston backup quarterback Cole McDonald.
Silvers led the way for the Roughnecks, throwing for 265 yards and two touchdowns on 26-of-42 passing with two interceptions. Burnett had eight receptions for 88 yards, while Kirklin had five catches for 66 yards. Lynch led Orlando with 136 yards on 15-of-21 passing.
Roughnecks: Wanna see us score a touchdown?

Roughnecks: Wanna see us do it again? pic.twitter.com/RbusdhkVR3

— Houston Roughnecks (@XFLRoughnecks) February 19, 2023
---

After a rough first half, the Renegades scored 12 third-quarter points off two Vegas turnovers to take the lead and held on to move to 1-0. Arlington's defense dominated action in the second half, highlighted by two pick-sixes. Defensive tackle Tomasi Laulile keyed the third-quarter run with a 22-yard touchdown return off an errant pass by Vegas quarterback Luis Perez, while cornerback De'Vante Bausby scored on a 4-yard interception return for a TD in the fourth quarter. The Renegades' D also came up big with eight seconds left, as T.J. Barnes sacked Perez on a potential game-tying 2-point conversion attempt.
Arlington's Tomasi Laulile scores an electric pick-six
Arlington's Tomasi Laulile jumps in front of the receiver, intercepts the pass and returns it for a touchdown.
Bausby's pick came after the Vipers (0-1) stopped the Renegades short on a fourth-and-goal situation from the 1. Vegas kept Arlington's offense out of the end zone, as the Renegades settled for three Taylor Russolino field goals, the third putting the Renegades ahead to stay late in the third quarter.
The first half went much better for the Vipers, who scored on two touchdown passes from Perez to receiver Jeff Badet to take a 14-3 halftime lead. Perez hit Badet with a 5-yard scoring pass on the first possession of the game, then connected with the former Oklahoma receiver on a 39-yard score in the second quarter. Perez also threw a 14-yard touchdown pass to Cinque Sweeting with 14 seconds left. Perez threw for 249 yards on 22-of-36 passing with three touchdown passes and two interceptions, while Badet had six receptions for 81 yards.
Jeff Badet snags first XFL TD of the season
Luis Perez avoids the pressure and finds Jeff Badet for the score as the Vipers take a 6-0 lead vs. the Renegades.
Arlington quarterback Drew Plitt threw for 172 yards on 19-of-25 passing with an interception, while Sal Cannella hauled in seven passes for 70 yards.
Vipers fans right now... #XFL2023 | #XFLRenegades pic.twitter.com/DIRX8b8wpH

— Arlington Renegades (@XFLRenegades) February 18, 2023