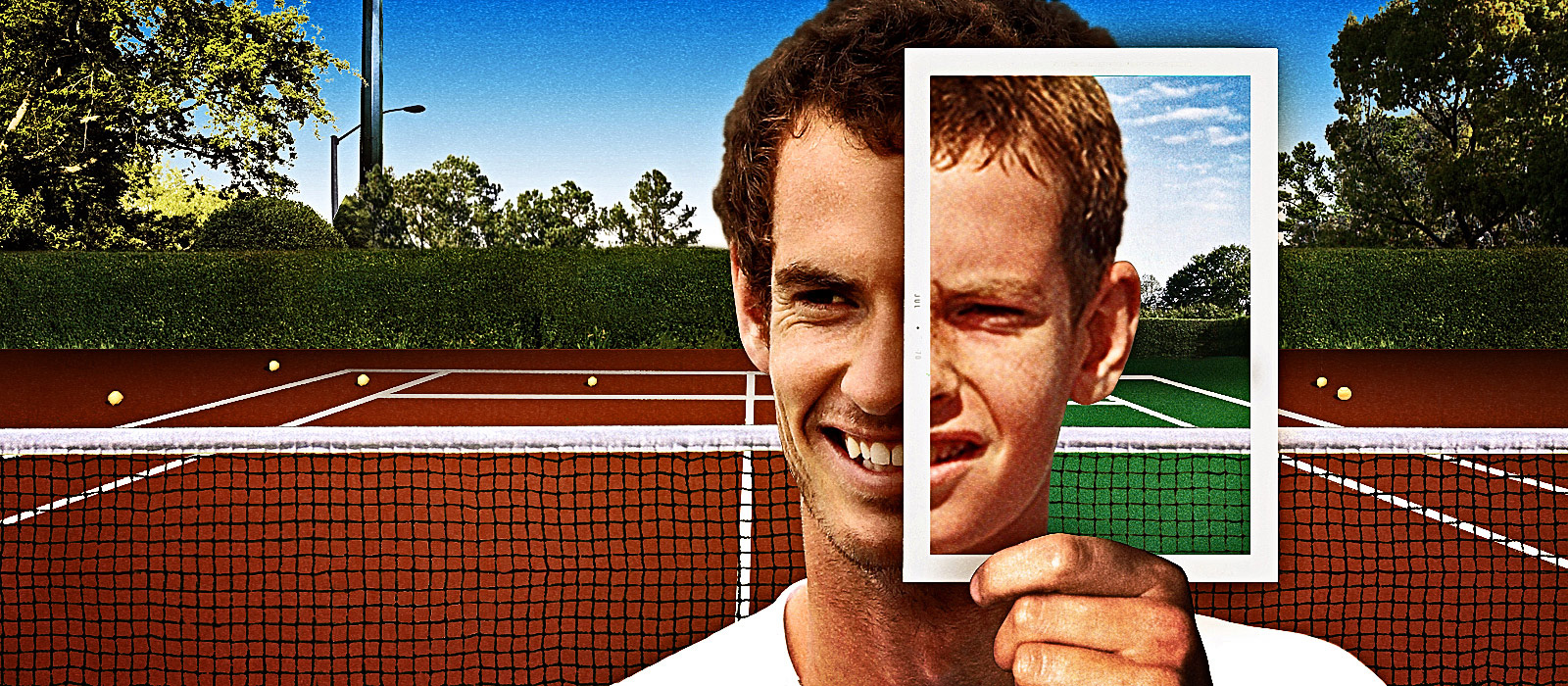 Dear Me
Twelve stars write letters of advice to themselves as young athletes
ANDY MURRAY, Age 12
Andy Murray, 26, is an Olympic gold medalist and the reigning U.S. Open champ. "As a kid, I hated losing," he says. "I had to learn that mistakes are what we do as human beings." He was a long way from understanding that as a 12-year-old, when he made it to the final of the Scottish junior championships on his talent and was thrown out because of his temper. --As told to Shaun Assael
Dear Andy,
There's no stopping what you're about to do. I can still feel your veins throbbing and you gripping the racket so hard that your knuckles burn. And I can feel you letting the racket go with everything you have.
Even if I could stop you, I wouldn't. You need to see that racket fly through the air in Craiglockhart -- fly for what seems like forever, until it lands by the umpire's chair and slides under the fence, out of reach. You need to feel sick about getting thrown out of a Scottish junior championship that you should've won.
There will be this thing called YouTube, Andy. And when you're my age, you'll use it to look back on your first pro appearance at Wimbledon. It will take you another six years, but when you get there, you'll be skipping around the court wearing such a big smile that your face almost cracks. That's when you'll realize you love this game too much to let something as childish as anger get in your way.
You'll start breathing evenly and keeping your head clear on court changes. You'll learn to put tactics over temper. And you'll have so many memorable matches, it will make your 12-year-old head spin.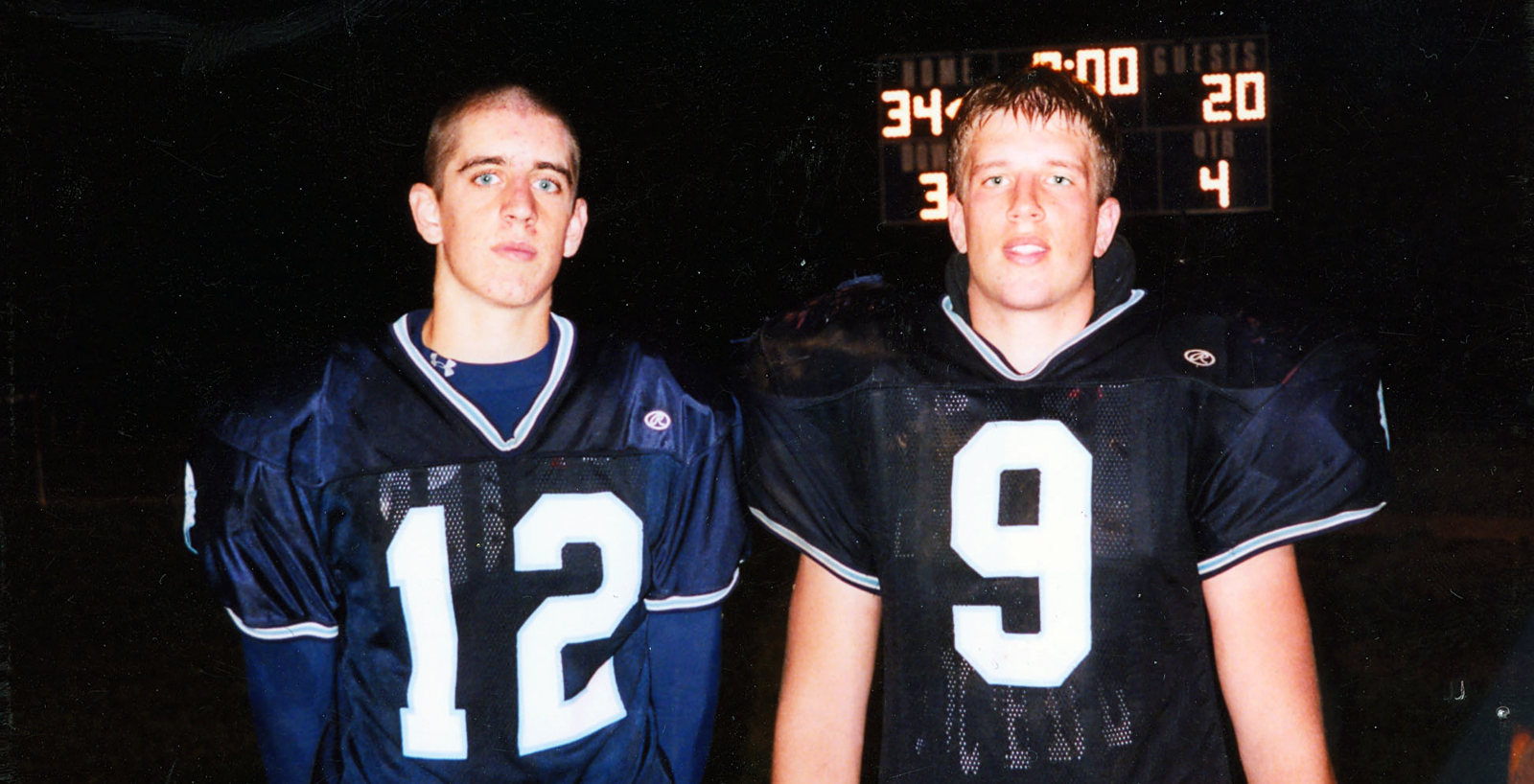 One of the few college coaches who even bothered to write back to a teenage Aaron Rodgers put it this way: "Good luck with your attempt at a college football career." Now that he's a Super Bowl MVP, as well as the highest-paid player in NFL history, Rodgers has a simple message for that kid: Don't change a thing. --As told to David Fleming Rodgers' handwritten letter
Dear Aaron,
Just let the ball go out of bounds. You love basketball, so I know better than to tell you not to play in that pickup game on the court at Neal Dow Elementary on Jan. 2, 2000, in Chico, Calif. But there will be a fast break and a bad pass, and instead of letting the ball go, you're gonna try to make a play. You'll turn, plant and try to pass it back toward the rim. That's when your knee gives out.
Thanks to that injury, achieving your dreams will be that much more difficult. You're gonna sneak into your high school library and log on to Rivals.com thinking, Maybe I'll see my name on the list of top college recruits. You won't find it. At one point you'll get so frustrated that you'll actually consider giving up football altogether to pursue a baseball career. Bad idea.
Having to go the junior college route will be humbling. I'm better than this, you'll think. Heck, even Mom won't think Butte College is a good idea at first. But just wait until you get to know coach [Craig] Rigsbee. Remember that everything at this time of your life is an opportunity, so make the most of them.
Because here's the thing: You're gonna gain so much confidence at Butte. Your knee will start to feel better. And you will realize your NFL potential after being coached by an incredible QB mind in coach Jeff Tedford. Listen and take notes. And in the end, after a rough start to your NFL career, you will finally throw your first NFL TD in 2007 on national TV, then stand on the podium in 2011 after Super Bowl XLV. And all the frustration, heartache and disappointment in between will have been worth it. The journey is sweet. So try to enjoy it as much as you can.
And if that doesn't work? The winning numbers to the $600 million Powerball in May 2013 are 10, 13, 14, 22, 52 and 11. Never mind. It's gonna work out.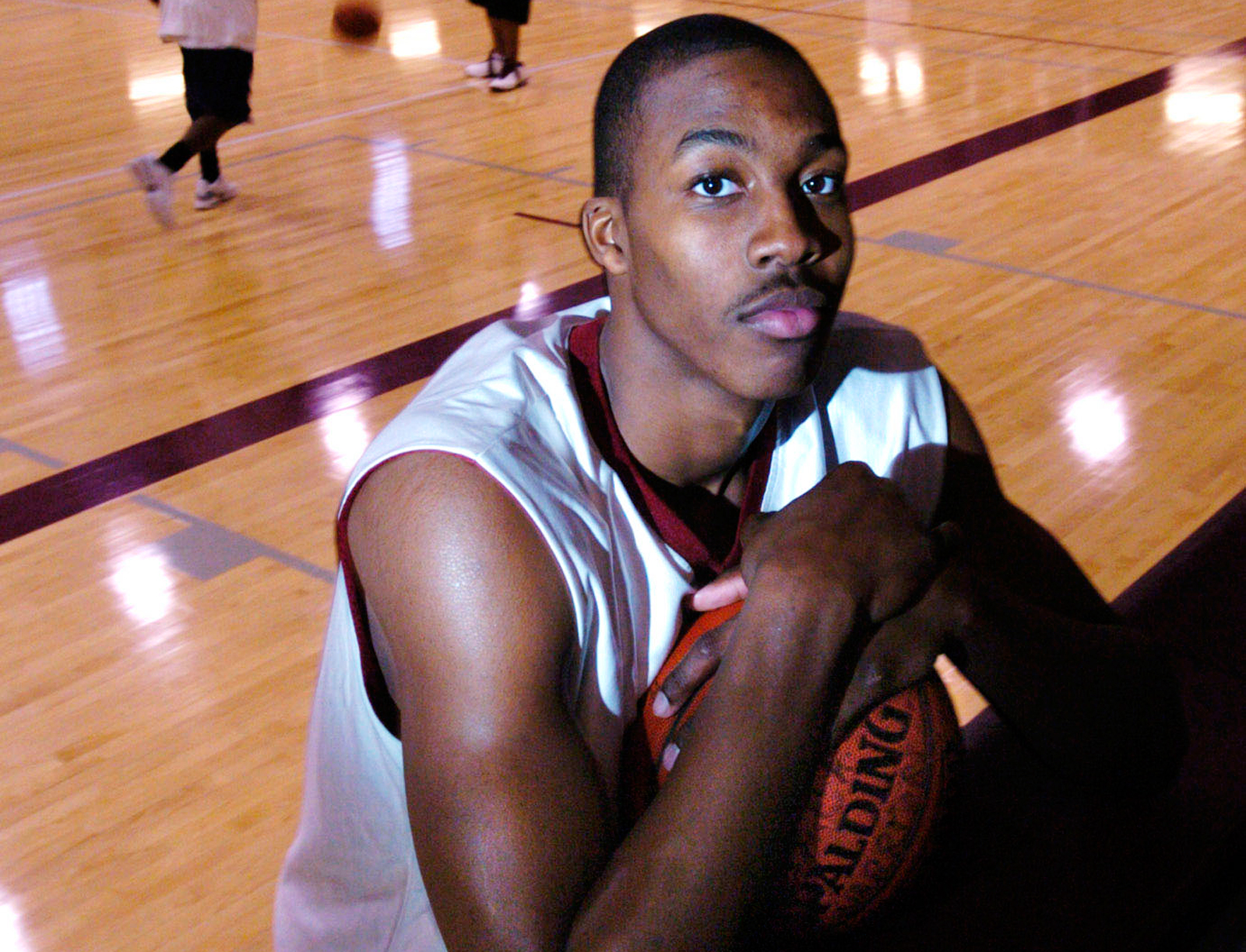 Dwight Howard is known as much for his fun-loving personality as he is for his dominance in the paint, but a messy divorce with Orlando and a dramatic season in L.A. threatened to dim the seven-time NBA All-Star's high-wattage smile. In the midst of the most trying time of his pro career, the big man offers his little self some hard-won perspective. --As told to Sam Alipour
Dear Little Dwight,
That's what they call you now. I know that because I'm Big Dwight, 27, and I'm writing to you from the future. Weird, right?
Stop freaking out, and listen up: I want to tell you some things that you should know before you turn into me. The first thing, Little Dwight, is to always smile and enjoy life. Now, that's not always going to be easy. As you get older, you'll have responsibilities. You'll have to learn how to take care of others. You'll mess up. And, believe it or not, some people aren't going to like you because you smile and have fun. And they will try to change you. Don't let it happen.
When you get to a point in your life when you think nobody understands, remember that time in camp when you said you wanted to be the best. Remember to take the next shot with the same confidence as you took your first one. Most of all, remember to stay true to yourself, your belief in God and your family.
Okay, you probably want to go outside and play, but hold up. I have three more pieces of advice for you:
1) You can shoot free throws. Don't let anybody tell you can't.
2) The ladies will always be there, okay? Keep your focus on your priorities.
3) Finally, when you're in eighth grade, you'll get braces. You'll want to wear those braces until you get to the NBA. Don't do it! Please, please, PLEASE get them taken off in high school. And smile.
Love,

Big Dwight
P.S. Seriously, Little Dwight, don't become a robot when you get older. You know what I mean.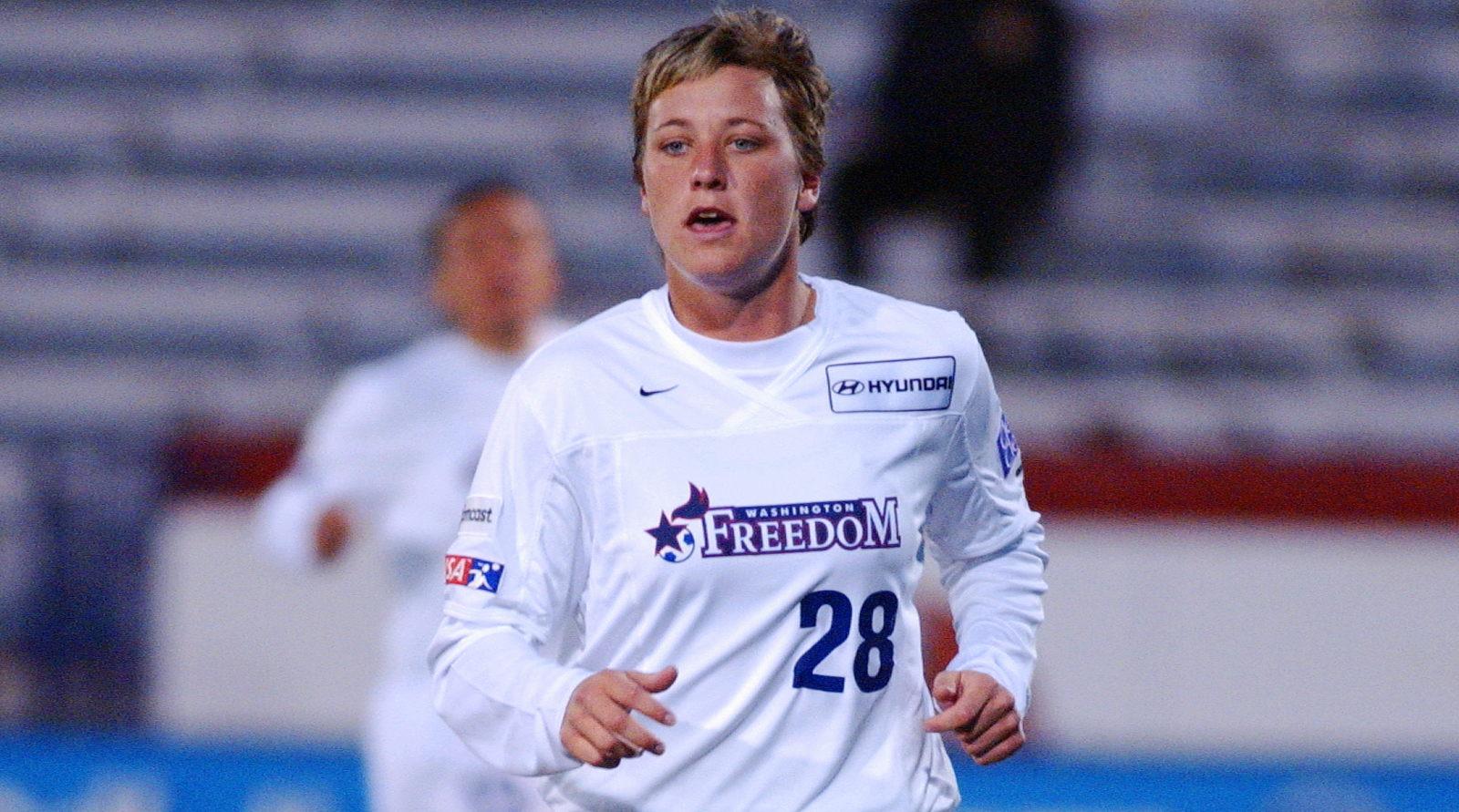 ABBY WAMBACH, Age 9
Abby Wambach, 33, became the all-time leading scorer in women's soccer history when she broke Mia Hamm's record for international career goals on June 20. But she hasn't forgotten how her first teammates -- her half-dozen older siblings -- helped shape her and helped keep Wambach's her early success from going to her head. --As told to Lizzie Haldane Wambach's handwritten letter
Dear Abby,
It's tough being the youngest of seven kids. You feel like the family's tackling dummy. Your four brothers force you to play goalie and then fire slap shots at you. They hang you from doorknobs by your underwear. You even have to play defense at dinner: biting French fries in half so that your siblings won't steal them off your plate.
But your family will completely shape you, not only in terms of your physicality and talent on the soccer field but also the way you approach life off the field. You will learn from your brothers' and sisters' successes -- and their mistakes. They will teach you how to stand up for yourself, and how to be a part of a team.
After you score 27 goals in your first three rec-league games, mom and dad will move you to a boys team. Thanks to your siblings, you'll already know how to deal with not being the fastest or best player on the field. You will strive the rest of your life to skirt that feeling. You'll learn how to tackle, how to protect and use your body -- and head -- to your advantage.
You'll want to fight fame when it's first thrown at you, but the sooner you embrace it, and commit to the game and your future, the more successful you'll be. If you want to be the best, you're going to have to train harder, eat better and focus on fitness -- even though it's your least favorite part of the game. Don't be afraid to fail. Stop making excuses. Leave nothing in the tank and all that effort will pay off in the end. You'll score a lot more goals in your career, but not one of them will happen without the help of a teammate. -- ABBY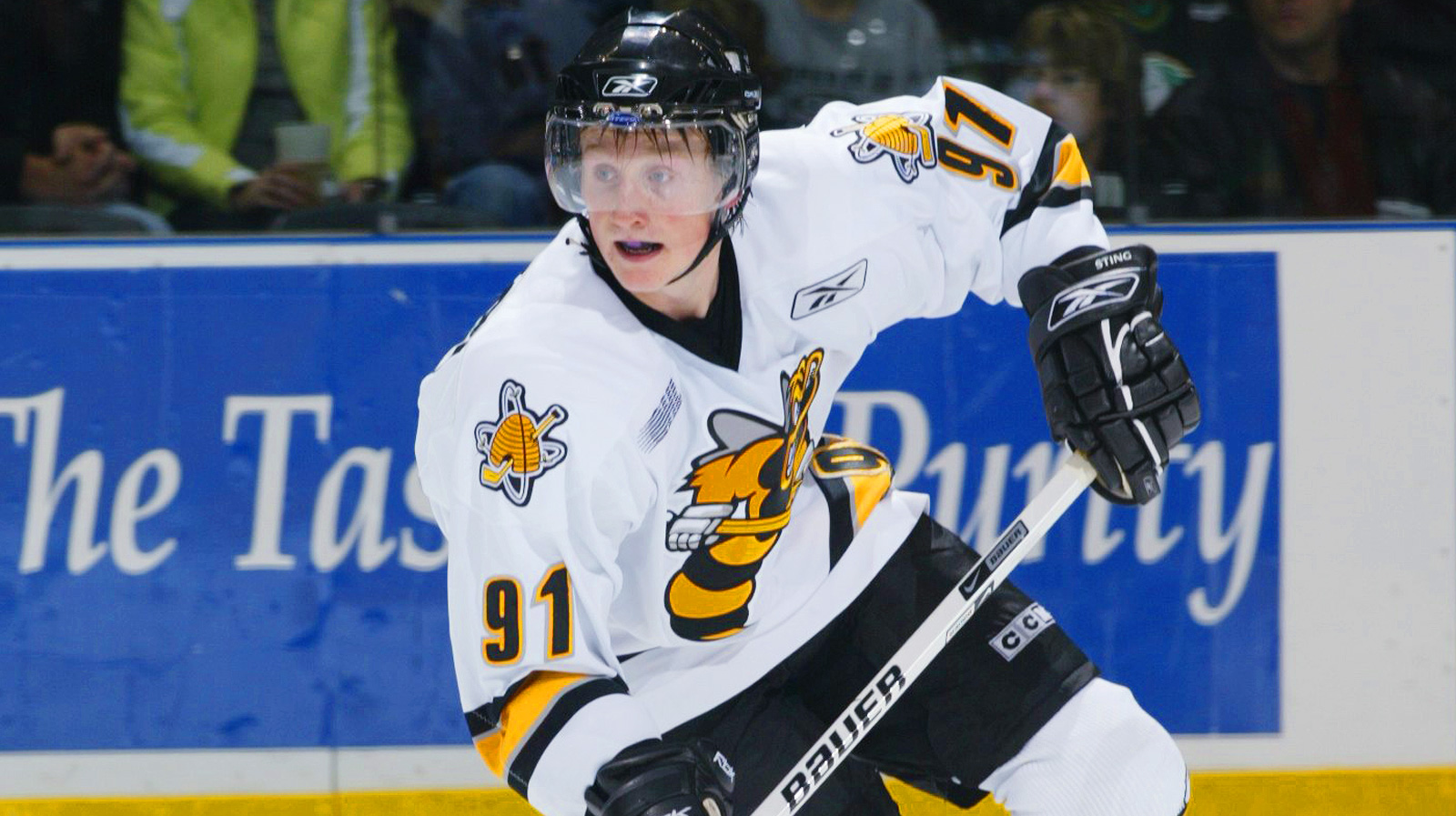 Lightning forward Steven Stamkos, 23, already has 208 career NHL goals but the two-time All-Star still remembers the doubters from a decade ago. "People were like, Yeah, he's skilled but he's too small," he says. "I used that as a chip." But experience has taught him that stressing about things outside his control shouldn't overshadow the good times. --As told to Craig Custance
Dear Steven,
I know you're thinking that you're going to stay best friends with your Markham Waxers teammates the rest of your life. But that's not how it works.
A party at the Vanderlugts' house after the Waxers win the Ontario Minor Hockey League championship when you're 15 years old will be the last time you'll see some of your closest friends, guys you've played with for years. I know it's hard to believe, but life takes you all in different directions. I can't even really remember the last time I've talked to Matt Tipoff. Tippy. Your linemate. But I still think about those guys. Like the time Tippy's parents gave us a few bucks and told us to take the bus to the movies on our own when we were 12 years old. Remember how shocked mom and dad were when they found out we walked home on the railroad tracks in the dark that night? Those are the memories you don't forget.
Enjoy every moment with those guys because that's when hockey is the most fun. Don't stress when scouts and agents show up to see your teammates like Michael Del Zotto and Cody Hodgson before they start asking about you. Don't listen when they say you're too small. There's a reason dad hides the prospect rankings from you in his office. He's protecting you, even when you're No. 1. There will be stressful moments, like when you sneak away from class to sit in a second-floor stairwell at Brother Andre Catholic High School to figure out the best way to tell mom and dad you want to play junior hockey rather than college hockey. Even those seem less stressful with time.
And thank mom and dad. You don't realize what dad is sacrificing, getting up at 6 a.m. to drive to hockey tournaments in the dark while mom takes your sister, Sarah, to competitive dance events. All the money they spend on hotels at tournaments or to replace that new Easton Synergy stick you thoughtlessly smashed after a bad shift -- it adds up.
They just want you to be great at something you love. So thank them. Not once or twice. Thank them every day. You won't accomplish anything without them.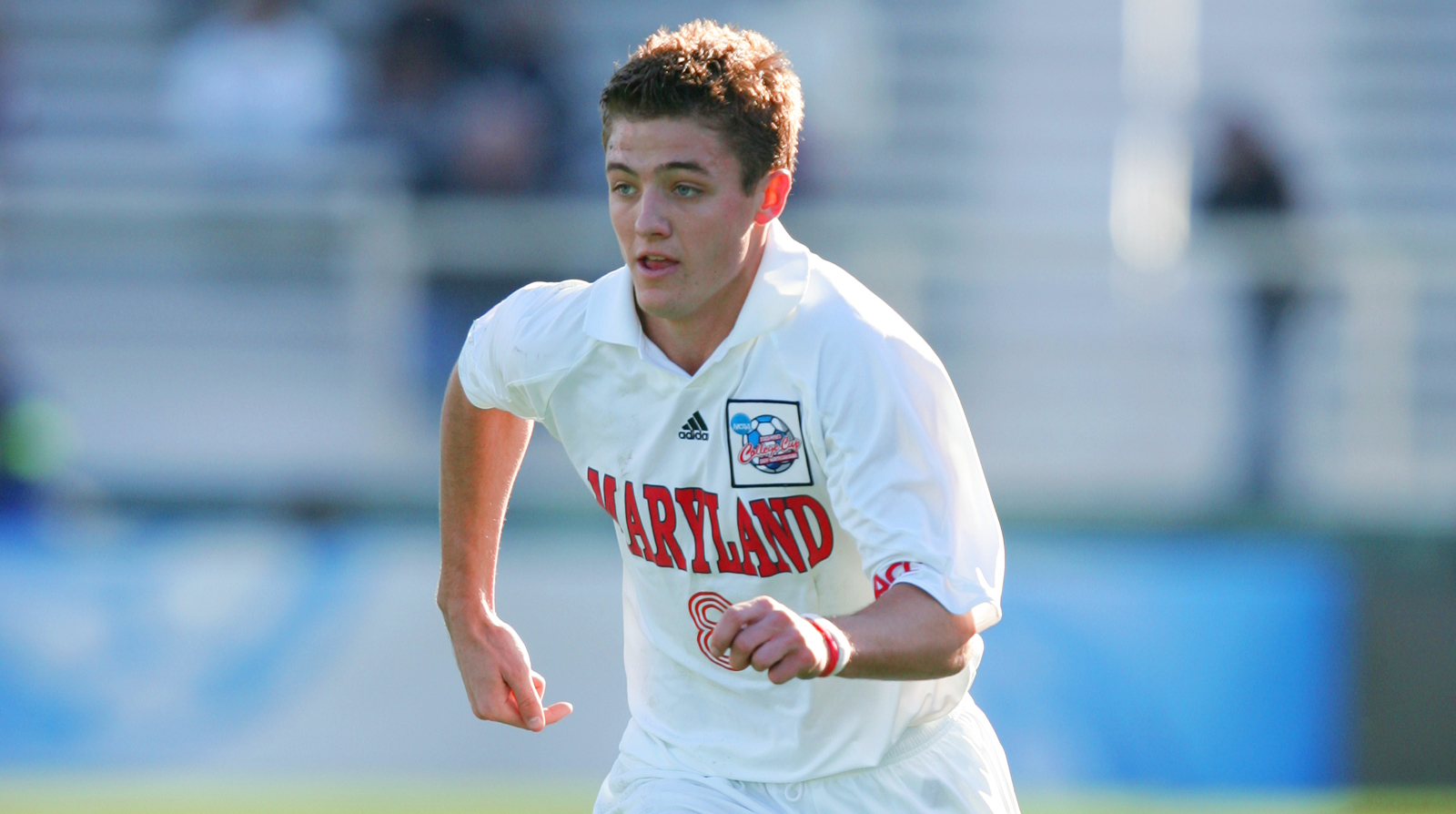 The best moment of the spring for Robbie Rogers wasn't when the LA Galaxy midfielder became the first openly gay male to compete in an American pro sports league. It was celebrating his 26th birthday at the Abbey, a popular West Hollywood gay bar, with some of the same high school teammates whose judgment he so feared at 14. "My straight friends being so supportive," says Rogers, who has made 18 appearances for the U.S. national soccer team, "was something I couldn't have envisioned that back then." Rogers' handwritten letter
Dear Robbie,
You're walking around with a cramp in your stomach. You feel trapped within yourself. The pressure of being a high school freshman and playing for the U16 national team is stressful enough. But on top of that you're worried that you're different from everyone, especially your teammates. And you think that if they figure out who you are, you won't be able to play the sport you love, or your family won't agree with it. Sometimes you pray and think: I don't wanna live through this. Why can't I be like my brothers and sisters?
I'm not going to tell you to come out at 14 years old. I'm not going
to tell you what's going to happen in the future either, because the journey is important. But I want you to realize that God made you this way for a reason. You're not damned or going to hell. You didn't have a choice in this. But you do have a purpose in life, just as everyone does.
When guys say things in the locker room, remind yourself that most of them don't actually feel this way. They aren't really homophobic. These are people who are trying to please others, or think that's what they're supposed to say. Everyone is dealing with something whether they're gay or straight. You don't have to feel like you're alone. Which brings me to this: If there's any great advice I can give you, it's to find someone you can speak to about what you're feeling inside, someone you can trust who won't judge or expose you. Because you can't walk around with a burden like the one you're carrying. You've got to share this with somebody.
I know I said I wouldn't tell you what your future holds, but I will tell you that everything's going to be fine -- one day you'll be happier than you ever thought possible. And while you can't envision sharing your secret now, the world is changing. People are becoming more accepting. And when the time is right, the day might come when you're ready to face the world as the beautiful person you truly are.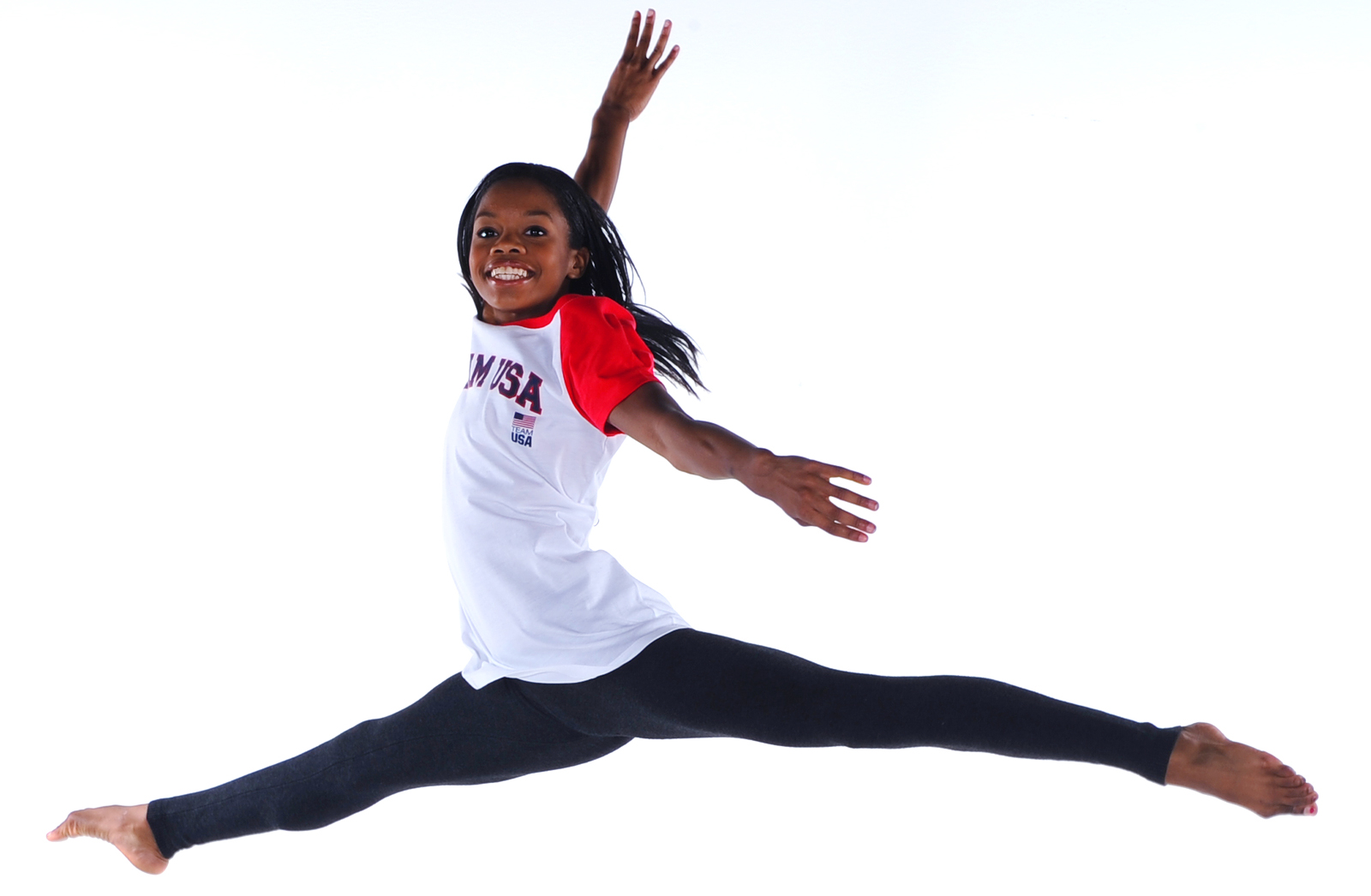 The gymnast, now 17, and her megawatt smile leaped into the history books in London, where she became the first African-American to win Olympic individual all-around gold. But injuries almost grounded the Flying Squirrel. --As told to Anna Katherine Clemmons Douglas' handwritten letter
Dear Gabrielle,
So you're having the worst meet of your life. You went into your fourth U.S. championships hoping to earn another spot on the national team, but this time as a senior team member. But the fact that you're struggling with hamstring and hip flexor injuries, not to mention still adjusting to life in Iowa, where you moved to train -- 1,200 miles away from home -- has caught up with you. You talk to coach Liang Chow about your fears, and he tells you to believe in yourself. Because of your injuries, you're unsure of yourself, and during the two days of the competition you have several falls on the beam and finish seventh in the overall standings. A month later, to the surprise of many people, you make the world championship team. You really want to become the all-around world champion, but instead your teammate wins the title.
You're scared and disappointed. But you must ignore those voices in your head, the ones that keep nagging: What if I fall again? What if it hurts? What if I'm not good enough? Just go back out there and have fun, like you did when you first started gymnastics. You'll look back at these meets as a turning point. When you get hurt again leading up to Olympic trials, you won't freak out. You'll push the fear aside and calmly work through that ankle sprain. And guess what? Less than a year from now, you'll be shining as brightly as the Olympic gold medals they place around your neck.
So don't be afraid to get back on the beam and take the leap. You're going to land in a good place.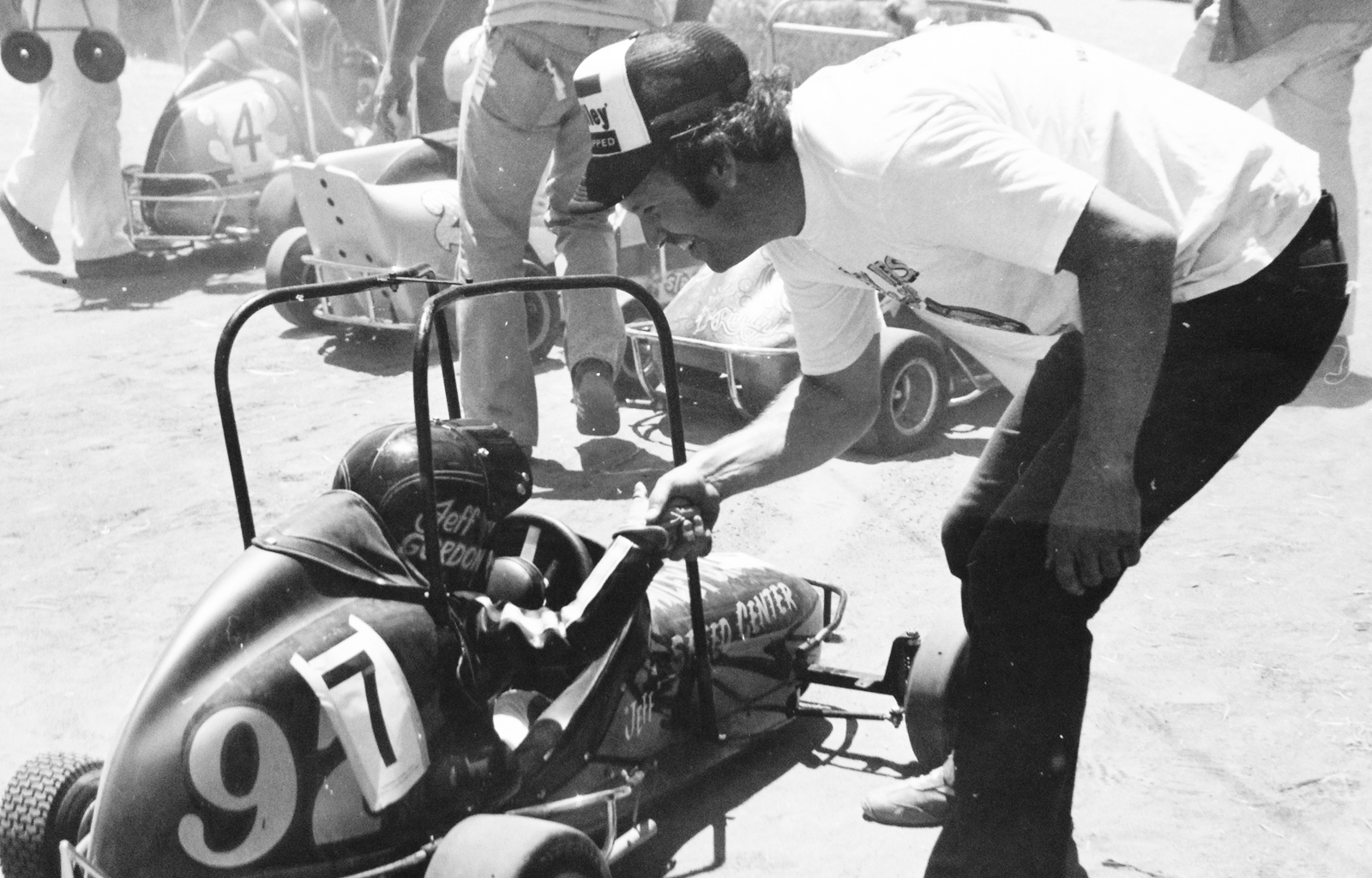 Jeff Gordon, 41, has always politely loathed the nickname Wonder Boy, tagged on him two decades ago by Dale Earnhardt. But it's accurate. Before he won four NASCAR Cups, Gordon was a West Coast wunderkind who climbed behind the wheel of his first midget car at age 5. Just two years later, he had an uncomfortable epiphany that still drives him today. --As told to Ryan McGee
Dear Jeff,
First, congratulations. You're doing great. Especially for a 7-year-old. You're learning racing techniques that you will use for the rest of your career.
But your stepdad, John Bickford, is about to teach you quite a lesson. You're going to win a quarter-midget race by driving over another kid's wheels and pushing him out of the way. You're not proud of it, but you'll get the trophy. Afterward, John makes you give the trophy to your competitor because, as he tells you, "that's not how we race people."
That's going to make you mad. It's also going to be embarrassing to give the trophy back in front of everyone. But don't worry; in time you will understand that John made you do it to help you become a better race car driver and a better person. Eventually you'll realize that it's one of the best wake-up calls you've ever received.
It's been 35 years since that race, but the lessons you learned that day have stayed with you: Race people with respect, understand the consequences of your actions, work hard and don't cut corners, on or off the track.
And you know what? I haven't had to give back any trophies since.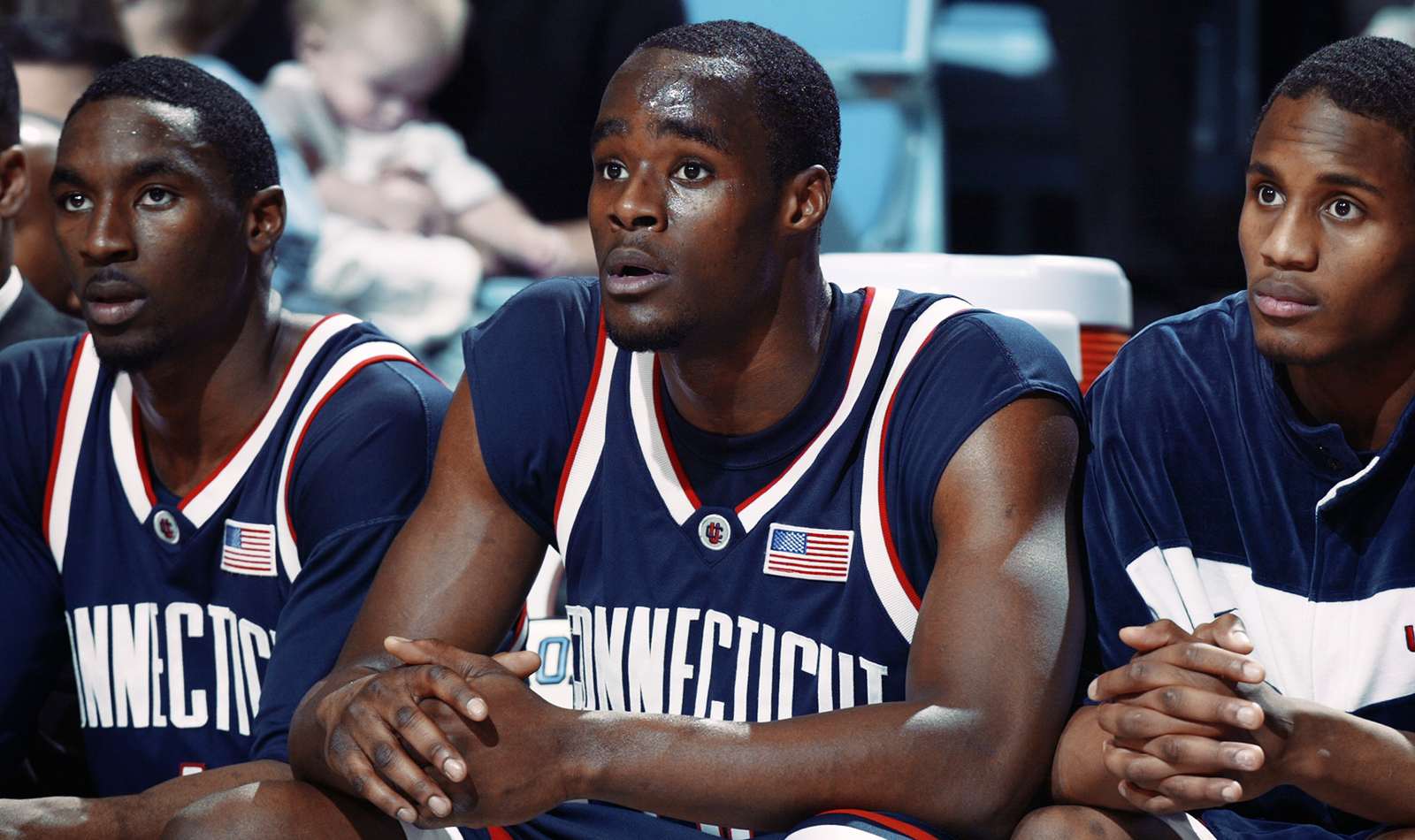 The Wizards center, 30, flew under the recruiting radar for much of his high school career at Houston's Bellaire High School. But Emeka Okafor reassures his college-bound self that Connecticut will provide a platform to flourish, both on and off the court. --As told to Anna Katherine Clemmons Okafor's handwritten letter
Hey Bro,
So tomorrow is a big day. You're 18 years old and about to head to college. You're going to scarf down down one last helping of mom's home cooking, mosey down to the Houston airport and hop on on a plane to … Storrs, Connecticut.
You're wondering: did I make the right decision? Stanford was the plan until the coaches told you they didn't have a scholarship for you. Should you have given UNC more thought, even though its offer came at the last minute? UConn does fit the criteria that you were searching for. It's far from home (which mom and dad aren't too happy about), and has solid academics and a strong basketball program. And when you visited campus all the guys on the team were cool -- and all the students were die-hard fans. So why the apprehension?
You are about to try to make your dreams -- of making the NBA AND getting a degree -- come true in a place you didn't know existed until a few months ago, that's why. And you pretty much made this decision on instinct. Well, bud, you've got your boarding pass in hand and you're Husky-bound.
Basketball is going to test you. The first practice will be a monster in every sense of the word. You'll learn that Coach Calhoun always makes that first practice hard because he wants to instill toughness. Afterward, everything will hurt. You'll lie in the fetal position in that extra-long, twin-sized dorm-room bed questioning if you have what it takes. The NBA? Yeah, right. You can't even comprehend getting through practice tomorrow. You're convinced the only thing your foreseeable future is shame. Was that ticket round-trip?
Mek, get a grip. You're going to be fine. You landed in the perfect place to leave your mark. Connecticut will be good to you. It will be your home for the next three years, during which you'll become an academic All-American, graduate with a 3.8 GPA and a degree in finance, and win a national championship. So get your rest, young fella. You've got a lot of busy days ahead.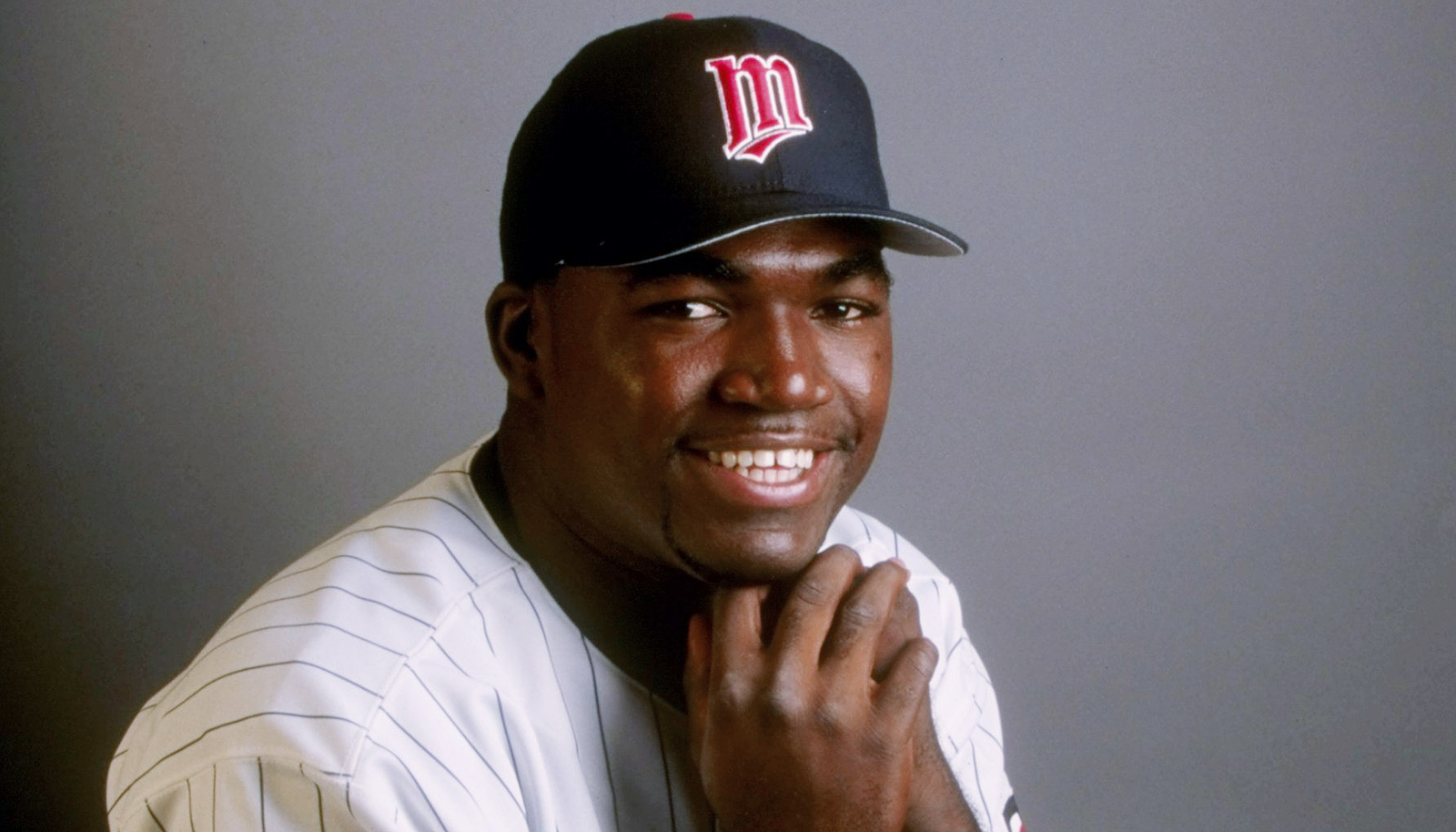 David Ortiz, the Red Sox DH, 37, turns back the page on his clutch career, revealing that even after quit school to play pro baseball at 17, his education continued on and off the field. Turns out, Big Papi is also big on books.
Hello David,
Now that you have turned pro and dropped out of school to pursue a career in baseball, I want to make sure you do not forget that education should remain the most important thing in your life. An educated, well-prepared man will find many more open doors.
Even though it might not be in a classroom, you will never stop learning. Always listen to your coaches, to the people in and out of baseball who are trying to help you improve. Above all, exercise your mind. What exercises do I recommend? Reading. Feeding your mind with positive things. You can play through pain, but you can't play well without emotional stability. An active mind and a positive outlook will be the keys to a brilliant future.
Sinceremente,

David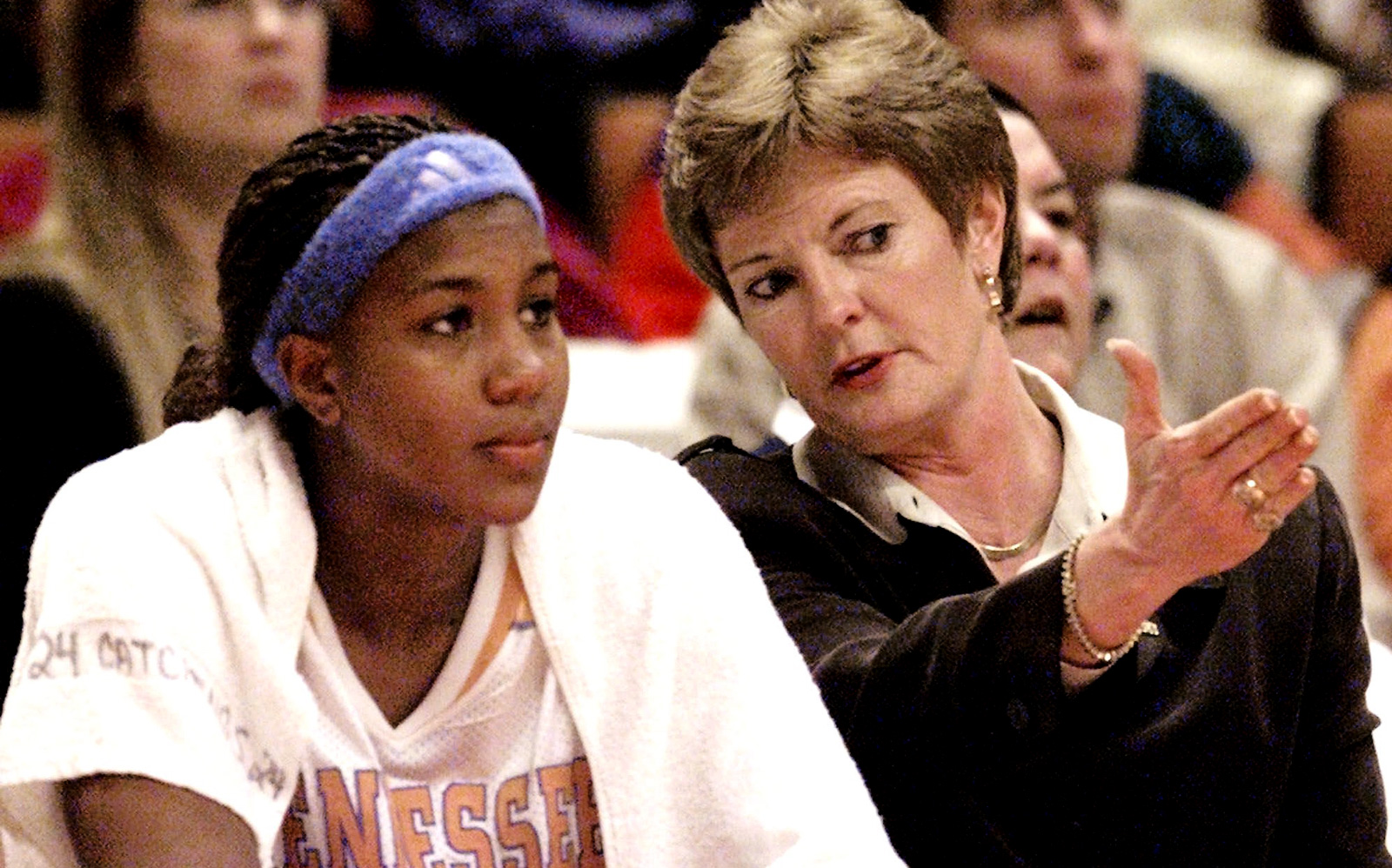 TAMIKA CATCHINGS, Age 15
Tamika Catchings, 33, has amassed an NCAA title at Tennessee, three Olympic gold medals and the 2012 WNBA championship. But she reminds her 15-year-old self that sometimes you have to let go before you receive. Catchings' handwritten letter
To Tamika,
There are going to be a lot of people who come into your life. Just know everyone who comes in won't necessarily always remain in your life. Be willing to let go when it's time. God's always got your back.
Love,

Tamika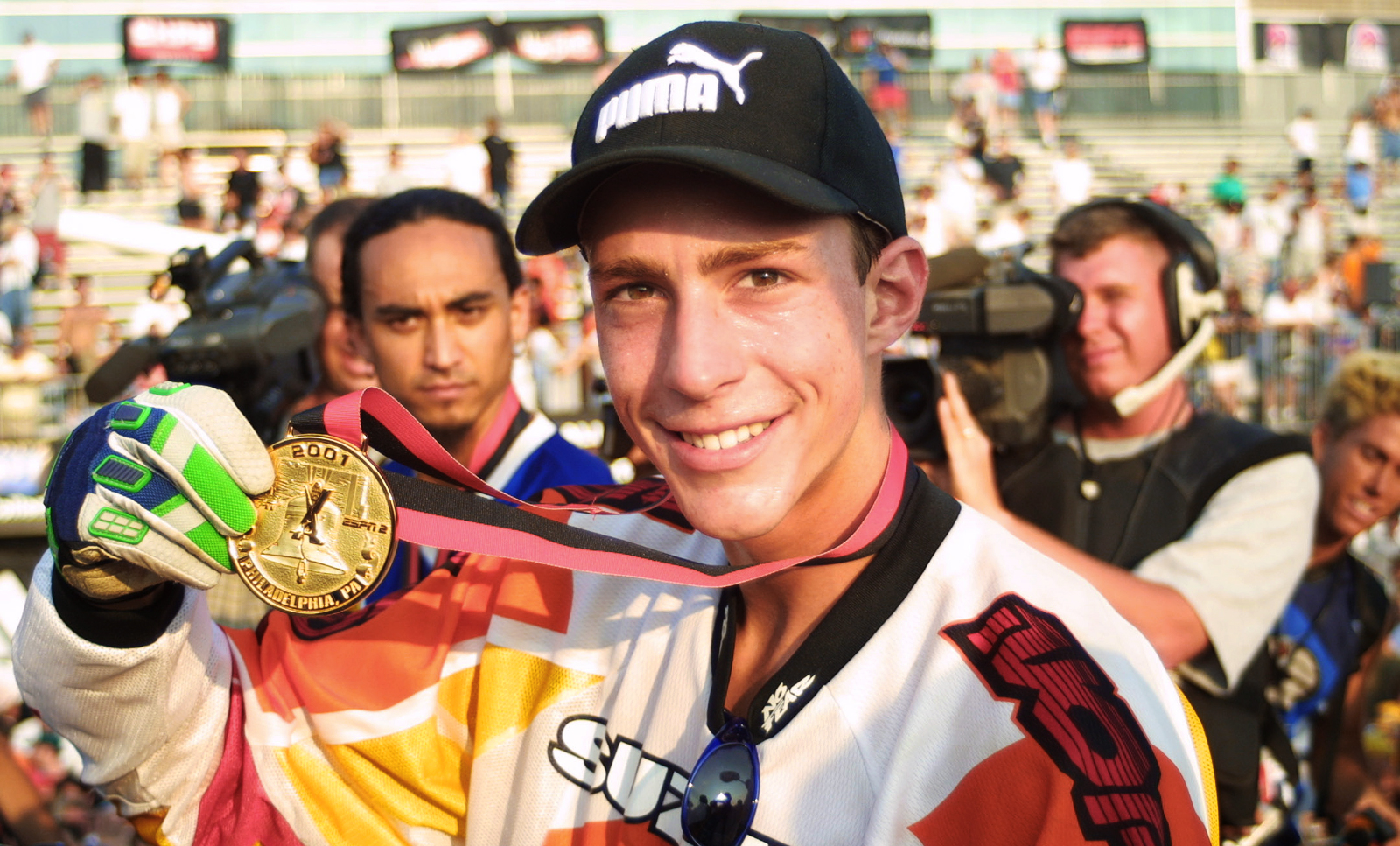 Before he won seven X Games freestyle motocross gold medals, drove to four Rally America championships or made his NASCAR debut, Travis Pastrana, 29, was one of the most promising and popular young racers in the sport of Supercross. As a 19-year-old entering his second season in the 250cc class -- the big leagues of SX -- Pastrana couldn't imagine the unconventional path his life would eventually take. He couldn't see past his only desire: to become a Supercross champion. One decision on Dec. 29, 2002, stole that dream. And set him on a path toward even greater success. --As told to Alyssa Roenigk Pastrana's handwritten letter
It's been four days since the last time you practiced, four days since the last time you ran, bicycled or went to the gym. The Supercross season starts next week and your mind is flooded with doubt. You have the flu and you're not recovering because you are over-trained. Despite what you believe, all your hard work will not go away in a week. The best thing you can do right now is rest.
A group of your friends will show up later today to ride. A film producer named Gregg Godfrey will also be there. Don't try to be tough. The cold medicine you're taking will slow down your reflexes. Don't let Gregg's cameras give you false courage. You will have plenty of opportunities to film with him in the future.
If you ride today, it will be the last day you ever wake up with a realistic chance of fulfilling your childhood dream of becoming a Supercross champion. You will never be able to jog, jump on a trampoline or do anything that impacts your right leg without swelling and pain. If you ride today, you'll go against your better judgment and attempt a 180-foot-long jump over two barbed-wire fences. You will end up lying on the side of a hill with a broken leg and a right knee that makes RG3's look perfect. (You'll get that reference in 10 years.)
But there's a catch. The hurt and depression you experience over the next two years will show you who your real friends are. These friends will pick you up and lead you to something greater than you ever dreamed possible. You will tour the world doing crazy, fun stunts with those friends. You'll meet your future wife on this tour. She won the X Games when she was younger than you are now. She's cute, talented, passionate and your best friend. In 10 years, she will be pregnant with your first child.
Today is the day that changes your life. For better or worse, I'm not sure. I only know the outcome you were destined for; not what could have been. I guess it's only fair to tell you that if you ride today, your racing career won't end. But instead of two wheels, you'll race on four. Rally cars, monster trucks and even NASCAR are on the horizon if you ride today. So what will it be? Knowing what I know now, I would leave everything the same. I would ride. But knowing how much winning that title means to you on this day, I think you'll stay in bed.
Whatever you do, always follow your passion.
Sincerely,

You in 10 years
P.S. Don't get a Corvette.
Follow the Mag on Twitter: @ESPNmag Follow ESPN_Reader on Twitter: @ESPN_Reader.
Join the conversation about "Dear Me."