| | 1 | 2 | 3 | 4 | T |
| --- | --- | --- | --- | --- | --- |
| NJ | 21 | 24 | 23 | 18 | 86 |
| WSH | 20 | 24 | 25 | 20 | 89 |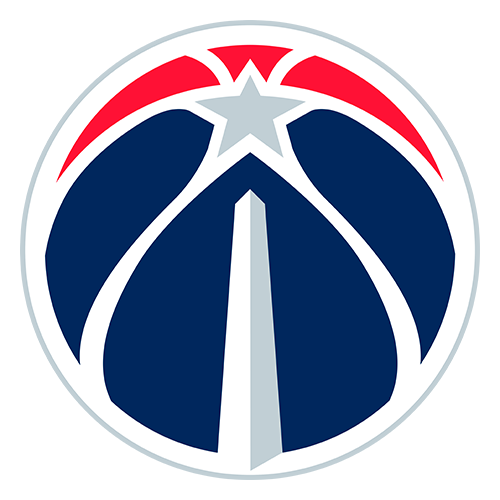 Jordan becomes first 40-year-old to score 40
WASHINGTON (AP) -- Michael Jordan didn't slow down at age 40. He
hit another gear.
width=65>

height=90 align=right alt="MJ">

color="#666666">Jordan
Four days after hitting the Big Four-Oh, Michael Jordan scored
43 points in 43 minutes -- becoming the first 40-year-old in NBA
history to score 40 or more. He also found a sudden burst of speed
to make the game-winning layup as the Washington Wizards beat the
New Jersey Nets 89-86 Friday night.
"I told the guys, I've got 28 games left; I'm going down with
no bullets,'' Jordan said. "I'm going all out. It's the end of my
career, and I don't want to see it end in a negative way. I want to
see it end positive. I want to have fun.''
Jordan was already the oldest player in NBA history to score 40,
and he bettered that by making 18 of 30 shots and 7 of 8 free
throws. He also had 10 rebounds, four steals and made the hustle
move of the night, sprawling on the floor to save the ball after
making a steal in the first quarter.
Then came his driving layup with 34 seconds to play. The Nets
tried to collapse around him, but Jordan accelerated past everyone
and made the shot that put the Wizards ahead 87-86.
"He went by us sometimes so quick that we didn't even have a
chance to help,'' New Jersey coach Byron Scott said.
The victory came at a crucial time for the Wizards, who had
dropped three of four and had just lost their third-leading scorer,
Larry Hughes, for three weeks with a sprained ankle. The victory
left Washington just percentage points behind Orlando in the race
for the eighth and final Eastern Conference playoff spot.
After the game, coach Doug Collins called his players
"fragile.''
It took every ounce of Jordan's effort to carry them to victory,
starting when he poked the ball away from Aaron Williams and dove
on the court to keep the ball from going out of bounds near
midcourt.
"It set the tone in terms of how bad I wanted to win this
game,'' Jordan said. "If they can't see that, if they can't see my
love for the game, then obviously they don't need to be in uniform,
and they definitely don't need to be on this team. Sometimes you've
got to lead by example.''
Jordan even survived a hit to his left eye with 1:30 to play,
requiring the Wizards to spend a timeout. He then made one of two
free throws to tie the score at 84.
After Jordan's go-ahead layup in the final minute, Jerry
Stackhouse, an 87 percent foul shooter who was 0-for-4 from the
line to that point, made a pair to finish the scoring as the
Wizards broke a six-game losing streak to the Atlantic Division
leaders.
Richard Jefferson, who guarded Jordan much of the game, scored
25 points to lead the Nets. New Jersey had been 3-0 against
Washington this season.
"You could tell in his eyes that he had his legs underneath him
and that he was ready to go,'' Jefferson said. "I just knew,
especially being his last season, that he wasn't going to let me or
this team get the best of him for the fourth time.''
Jordan hit the 40-point mark on two free throws with 4:09 to
play, giving the Wizards an 81-79 lead. During one stretch, Jordan
scored 16 of the Wizards' 20 points, including eight in a row to
start the second half.
"I don't feel like 40,'' Jordan said. "I feel good. I feel
like I can compete, and on certain nights I can compete with the
best. My effort's always going to be young, no matter how you look
at it. My desire to win is always going to be young. My love for
the game is always going to be young. My body may say 40, but those
other things are going to be young always -- and I think that was an
example of that tonight.''
The game was action-packed. Jordan made two poke steals in the
first quarter, taking the first one in for a two-handed dunk, then
scoring eight of Washington's last 12 points in the first half.
Jordan was 4-for-5 in the second quarter and had 20 points as
the Wizards trailed 45-44 at the break. He kept the pace with four
straight jumpers for Washington's first eight points of the second
half.
Jordan later gave as contemptuous look at Kenyon Martin before
taking a quick dribble to the left and hitting a 16-footer. He also
nailed another jumper from the left wing over Kidd at the
shot-clock buzzer.
Jordan had 14 of Washington's 25 points in the quarter, and the
Wizards led 69-68 to start the fourth.
Game notes
It was Jordan's 173rd 40-point game. ... Washington is 6-0
when Jordan scores 30 or more. ... Washington last defeated New
Jersey on Dec. 31, 2001, when Jordan scored 45. ... The Nets lost
on a Friday for the first time this season, dropping to 12-1. ...
The Wizards are 7-1 in games decided by three points or less.