Larry Fitzgerald doesn't like OBJ scoring on his Cardinals, shows respect
Larry Fitzgerald sees Odell Beckham Jr.'s touchdown on the Manningcast during the Cardinals' wildcard game vs. the Rams.
OBJ catch leads to Stafford TD sneak
Matthew Stafford connects with Odell Beckham Jr. for a 31-yard play that sets up a short touchdown run from Stafford.
Stafford lofts it up to OBJ for TD
Matthew Stafford lobs it to the end zone for Odell Beckham Jr., who makes the leaping grab for the score.
TOP HEADLINES
OVERREACTING TO WILD-CARD WEEKEND
COWBOYS ELIMINATED
Stephen A. in a dancing mood after Cowboys' loss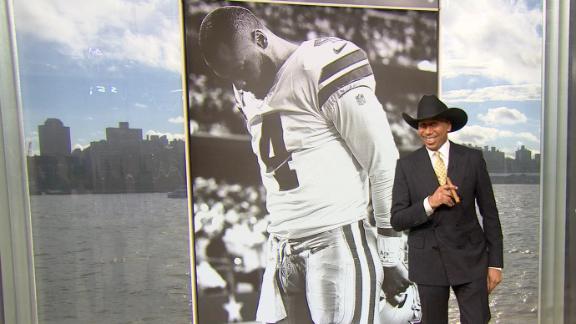 Rex blasts Cowboys, not officials, for poor execution on final play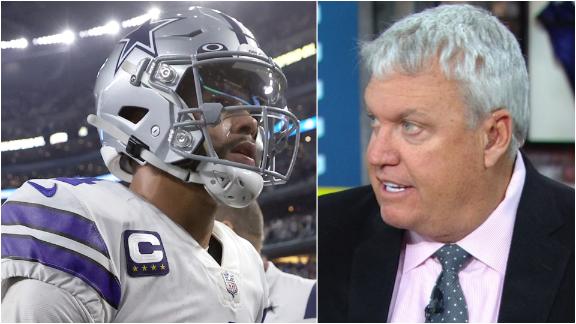 ROAD TO THE SUPER BOWL
49ERS TAKE DOWN COWBOYS
Cowboys can't get a play off in time in wild final sequence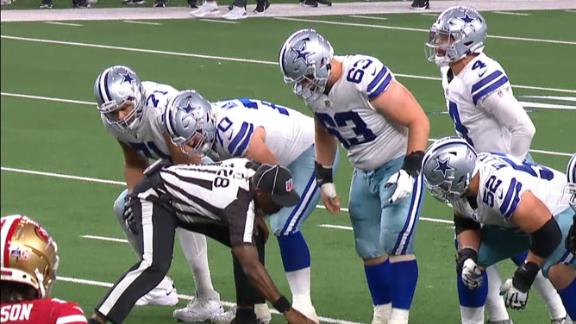 MORE ON COWBOYS
49ERS VS. PACKERS
DIVISIONAL ROUND: 8:15 P.M. ET ON SATURDAY
Orlovsky: 49ers are the worst matchup for the Packers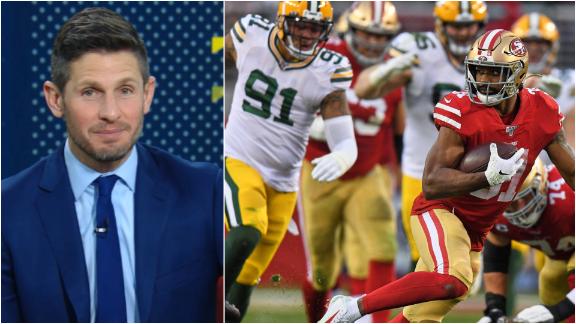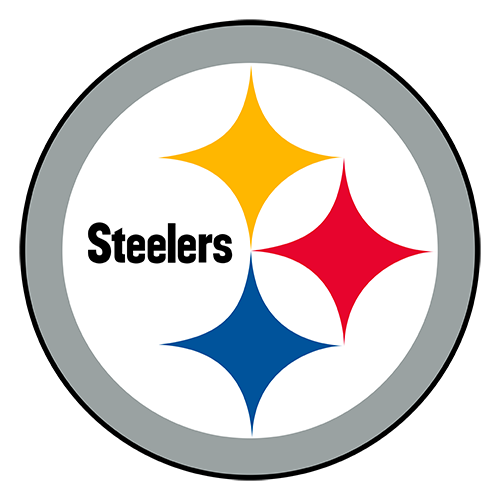 BEN ROETHLISBERGER
BILLS VS. CHIEFS
DIVISIONAL ROUND: 6:30 P.M. ET ON SUNDAY
Best players at every position (ESPN+)
AP Photo/Mark LoMoglio

Tom Brady or Aaron Rodgers as the first-team quarterback? Let's create roster of the NFL's best players at every position.
Best Texas high school QB ever?
ESPN

ESPN canvased Texas to find the best high school quarterback in its history, and dozens of names came back -- Matthew Stafford, Patrick Mahomes and Drew Brees among them -- but Murray was singled out the most.
McShay's Mock Draft (ESPN+)
Illustration by ESPN

Todd McShay projects all 32 picks of April's first round, starting with a toss-up at No. 1 overall. Who drafts a quarterback, and what do four teams do with multiple early selections?
NFL Films Presents

Explore the history of the league with over 80 archived episodes from the extensive NFL Films library.
Customize ESPN