TOP HEADLINES
Hurts tosses TD to Brown to widen Eagles' advantage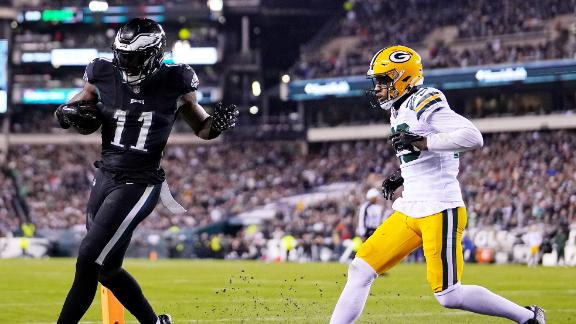 Rodgers exits game with an oblique injury
Hurts drops in perfect TD pass to Watkins
Rodgers keeps play alive to find Jones for Packers TD
Sanders sheds multiple tackles for Eagles TD
SUNDAY'S WILD FINISHES
Josh Jacobs' 86-yard walk-off TD gives Raiders OT win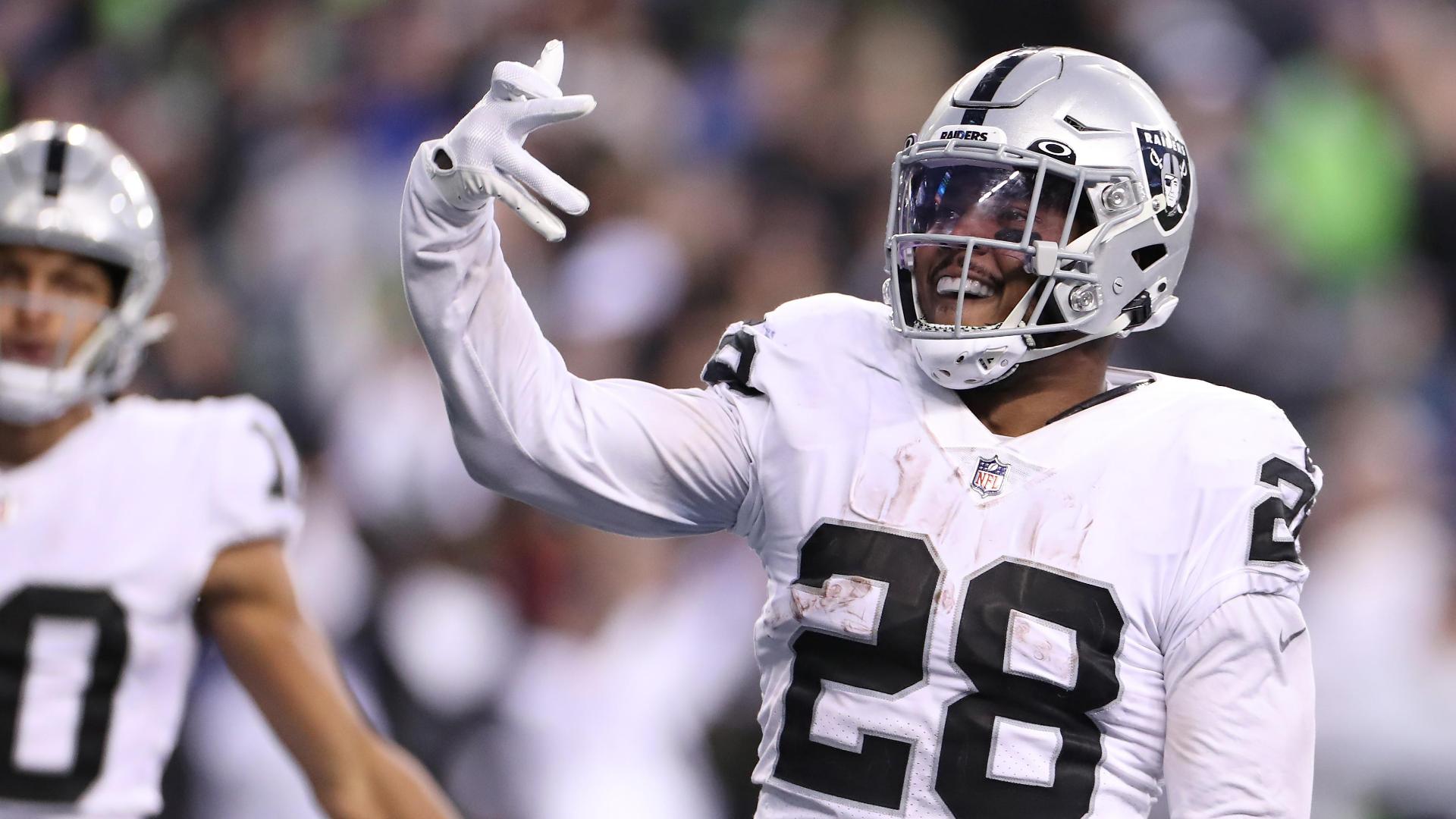 Jags win on Marvin Jones Jr.'s great TD, 2-point conversion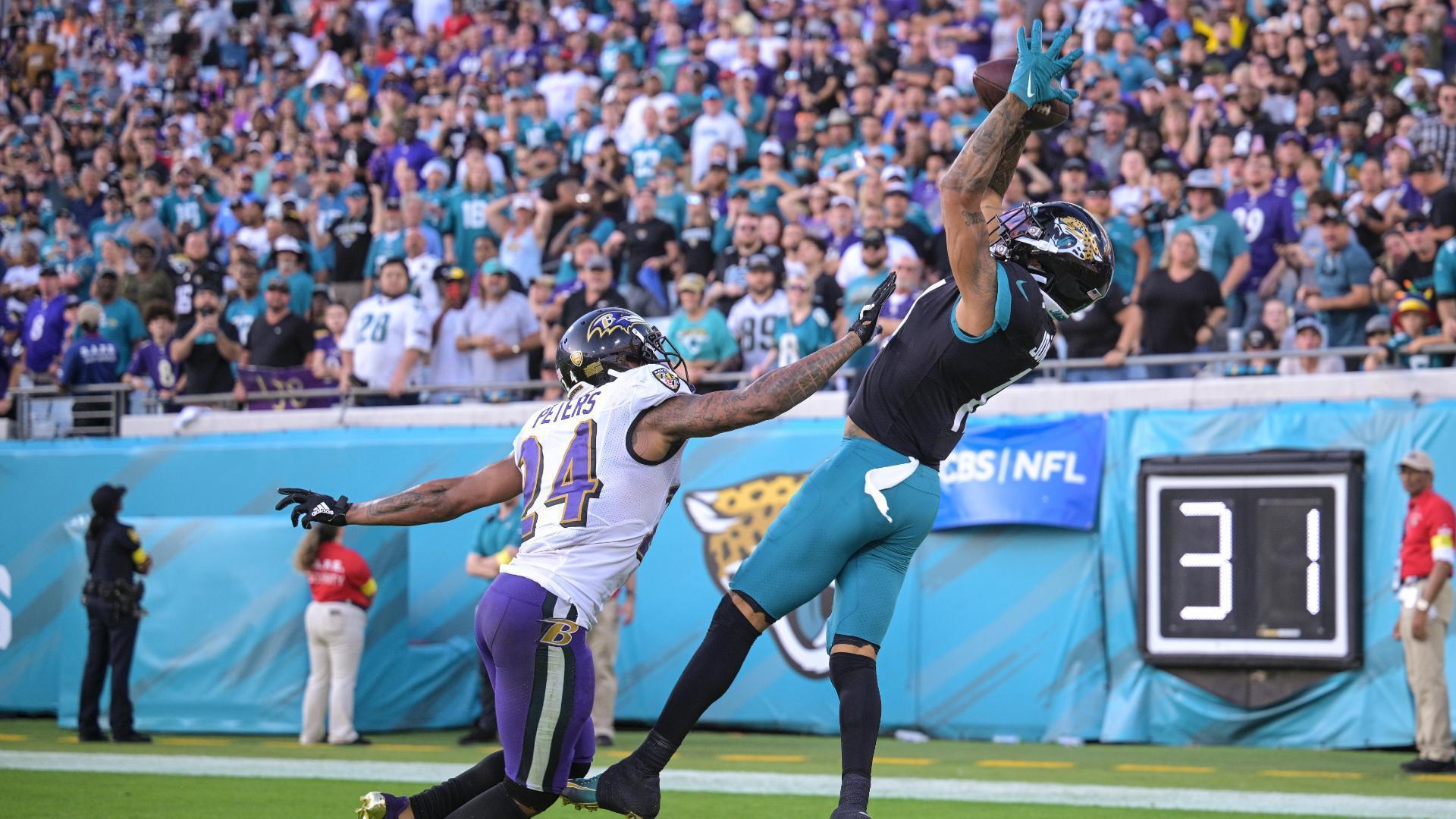 FANTASY FOOTBALL
Do Jonathan Taylor or Najee Harris have a fantasy Monday miracle in store?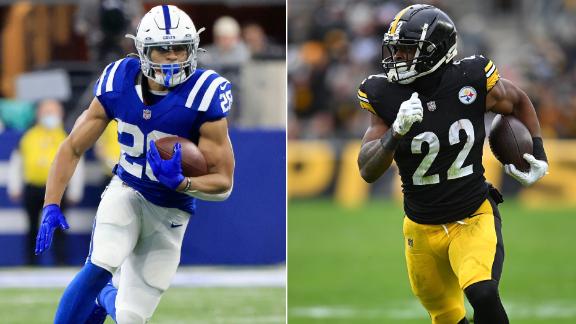 A BIG TIME PLAY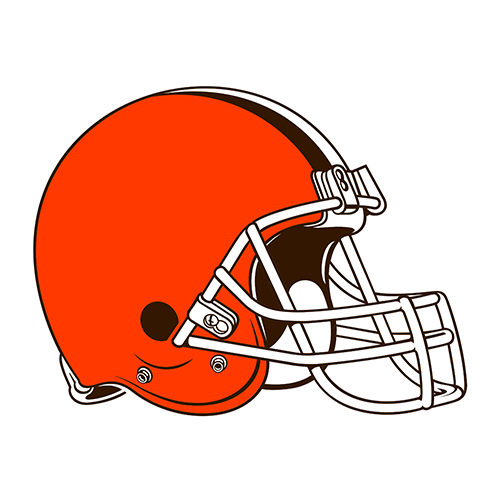 MUST-SEE, GAME-TYING GRAB
Njoku makes ridiculous one-handed catch for game-tying TD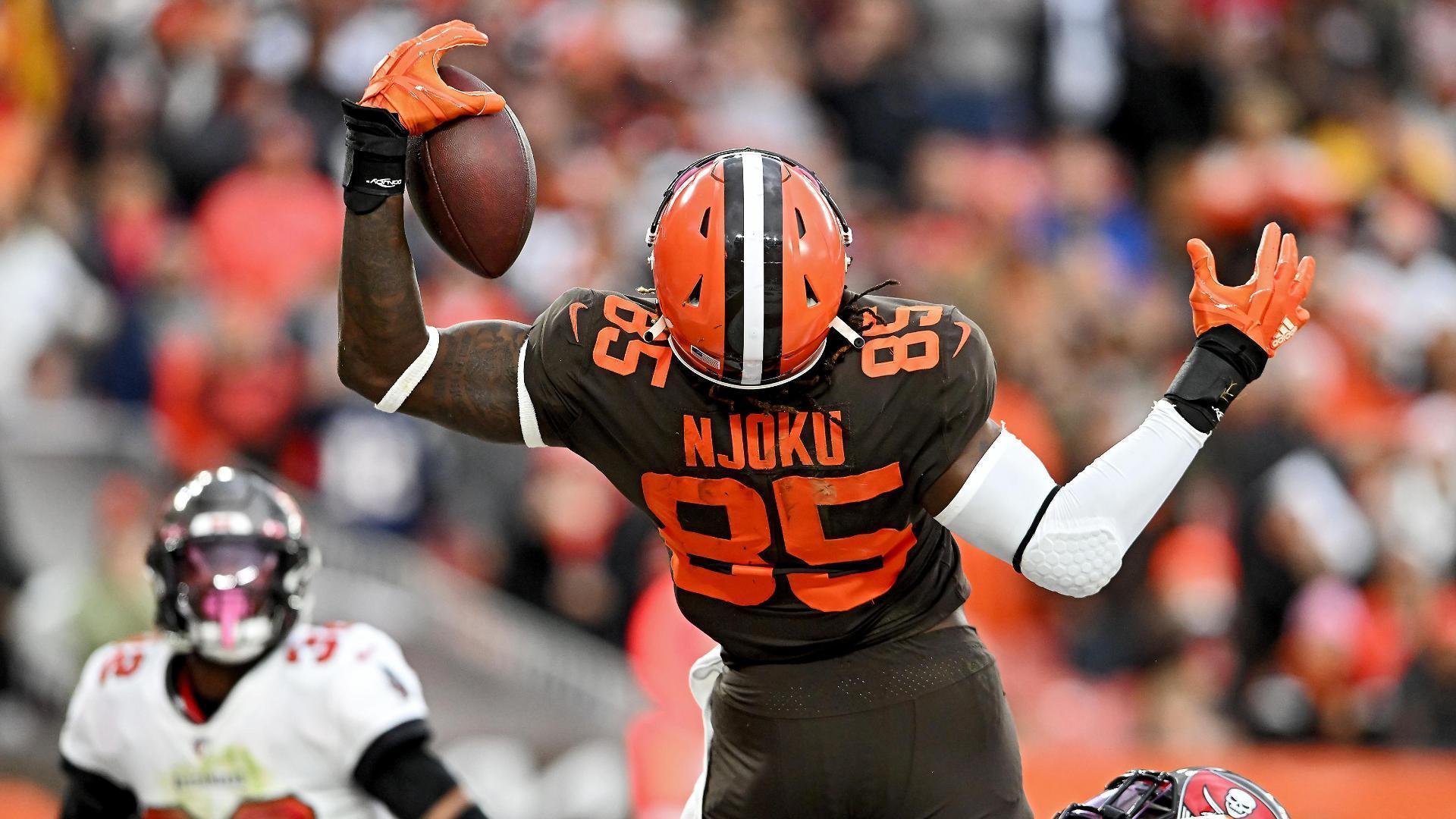 PLAYOFF PICTURE
WHITE SPARKS JETS OFFENSE
Mike White puts up 300-yard, 3-TD performance in Jets' win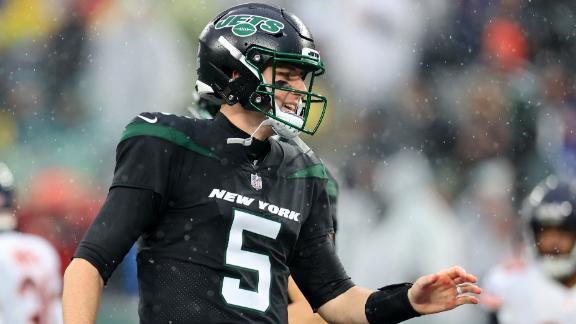 Stephen Maturen/Getty Images

The Jets, Vikings and Ravens crumbled offensively in Week 11, and the Giants veered from their winning formula. Were these contenders exposed, or was it just a bad day?

Kirby Lee/USA TODAY Sports

Football Outsiders finds the best sophomore players at every position using advanced statistics. Who makes the cut?
Josh Weinfuss/ESPN

14-year-old Hector Nahle hugged, talked and played catch with Murray before the Cardinals' 'Monday Night Football' game against the San Francisco 49ers.

@JarydWilson/Twitter

A group of 18 fans in a bachelor party donned the former Bears coach's signature 1980s look for Sunday's game.
Customize ESPN