Tiger gets startled by an incoming tee shot
While lining up for a shot, Tiger Woods gets an unexpected surprise in the form of another player's golf shot landing near him.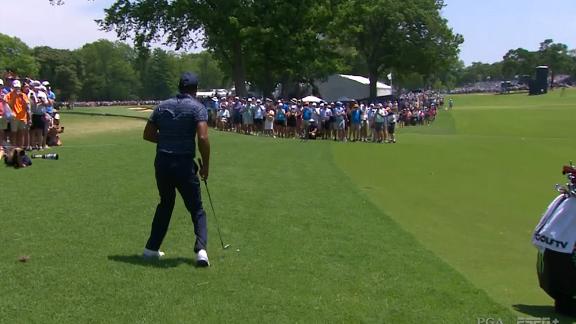 PGA TOUR LIVE on ESPN+

Access 4,300+ hours of live coverage from 35 PGA TOUR tournaments each year, including 4 days of coverage at 28 events with four feeds each day. Plus, access replays, originals and more.
The Masters Films on ESPN+
The Masters Films on ESPN+

Relive nearly 60 years of history at Augusta National Golf Club with one-hour recaps of each Masters Tournament from 1960 to 2020.
Customize ESPN