The majesty of the NHL on ESPN theme: Narrated by Justin Bieber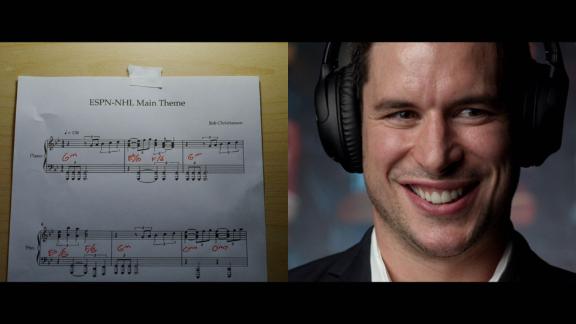 Lucic lights lamp with power-play goal
Milan Lucic notches a power-play goal against one of his former teams.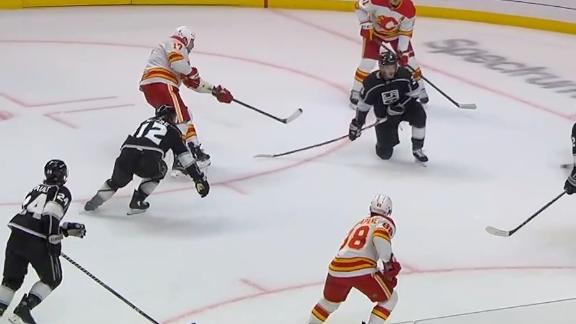 Alex Iafallo redirects shot for Kings' opening goal
Alexander Edler's shot from the point is deflected by Alex Iafallo to put the Kings on top early.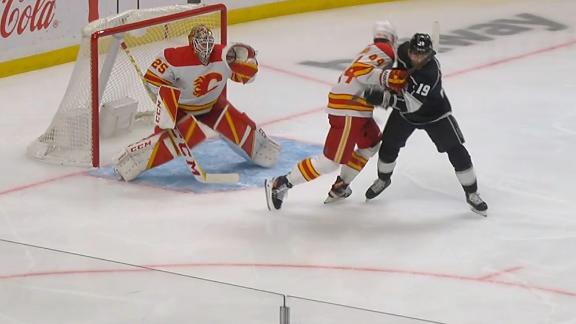 NHL
Erik Karlsson nets OT winner for the Sharks
The Sharks hand the Islanders a ninth consecutive loss after a 2-1 overtime win.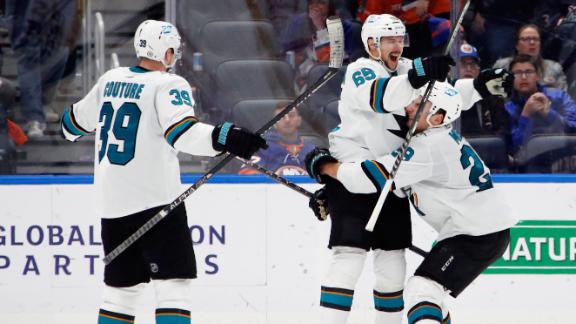 Customize ESPN
ESPN

Join ESPN and the V Foundation in the fight against cancer. Visit V.org/donate. All donations benefit the V Foundation for Cancer Research.
Inside Climate Pledge Arena
Climate Pledge Arena/Michael Dyrland

Before the NHL's newest franchise take home ice for the first time, take a tour of the reconstructed arena that puts sustainability at the forefront.
NHL Rank: The top 100 players
Illustration by ESPN

We ranked the top 100 players based on how they'll play in 2021-22. A quartet of young, star centers tops the list.
All eyes on Auston Matthews
Marcus Eriksson for ESPN

The Maple Leafs center is far from a traditional NHL superstar -- but he might be exactly the kind of star it needs.