ACC/SEC Challenge presented by Dixie Ultra
#18 Notre Dame vs. #20 Tennessee
Destinee Wells goes behind the back before hitting layup
Destinee Wells takes it herself, goes behind her back before laying the ball off the glass for a bucket.
Kylee Watson feeds KK Bransford for a Notre Dame and-1
Kylee Watson makes a sweet assist to KK Bransford for a 2-point layup.
Jewel Spear drills 3-pointer for Tennessee
Destinee Wells assists to Jewel Spear as she drills a 3-pointer for the Lady Vols.
Jasmine Powell bounce passes for sweet assist
Jasmine Powell makes a sweet bounce-pass assist to Kaiya Wynn for a 2-pointer.
Sara Puckett drains 3-pointer for Lady Vols
Destinee Wells makes an assist to Sara Puckett as she drains a 3-pointer for the Lady Vols.
Destinee Wells makes sweet assist for Tennessee
Destinee Wells passes it through Notre Dame's defense to Sara Puckett for a 2-pointer.
Jasmine Powell starts Lady Vols off with 3-pointer
Jasmine Powell gets the Lady Vols' first points of the night with a 3-pointer.
KK Bransford drives in for Notre Dame 2-pointer
KK Bransford gets Notre Dame a 2-pointer by driving in the paint for a layup.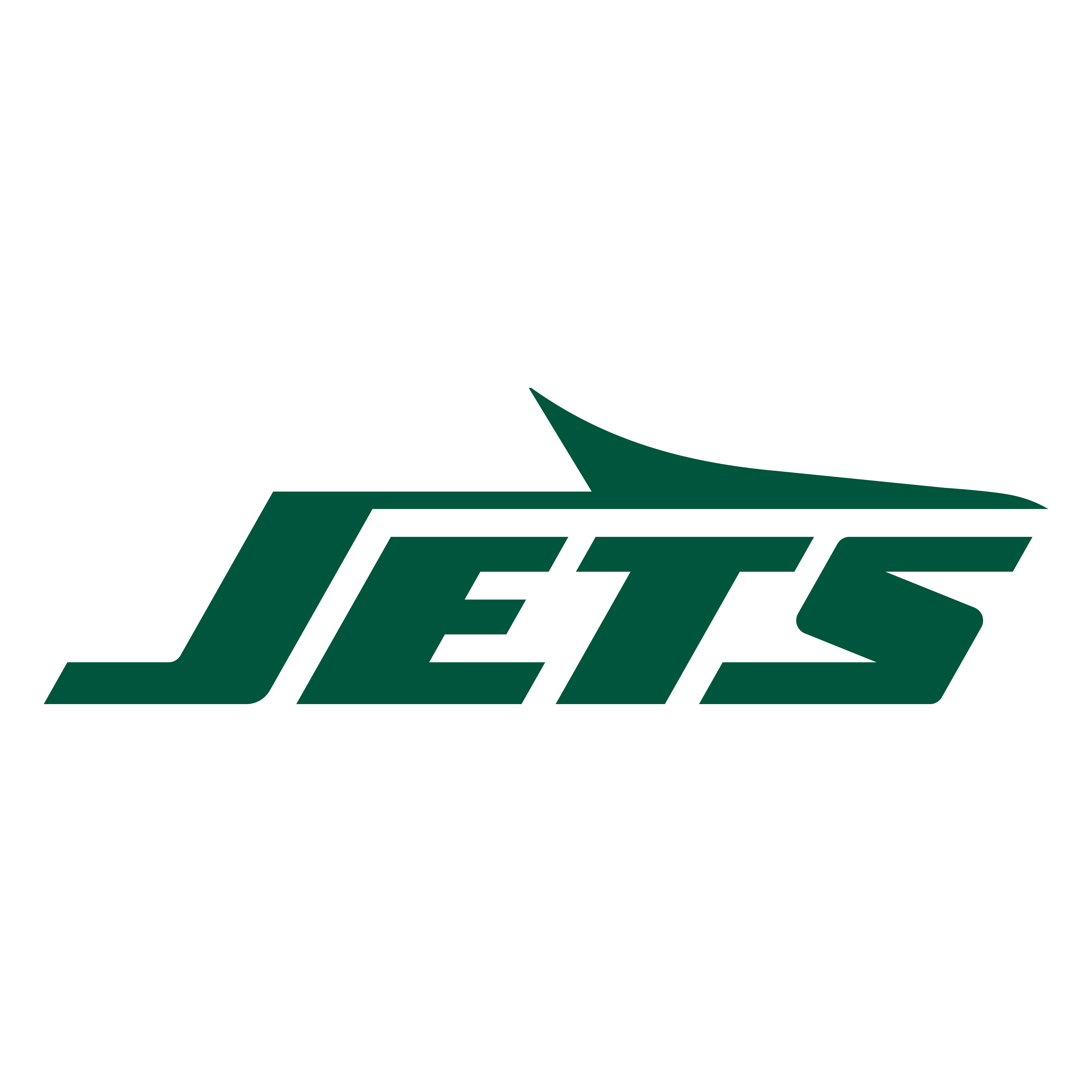 RODGERS BACK WITH JETS
Aaron Rodgers makes his return to the practice field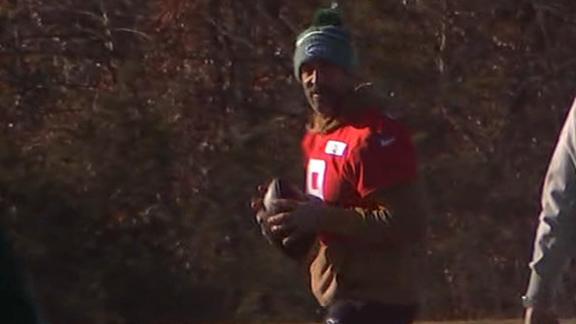 'This is bananas!' McAfee reacts to Rodgers being cleared to practice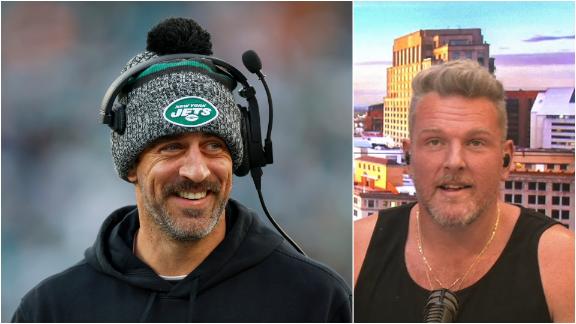 EVERYTHING WE'RE HEARING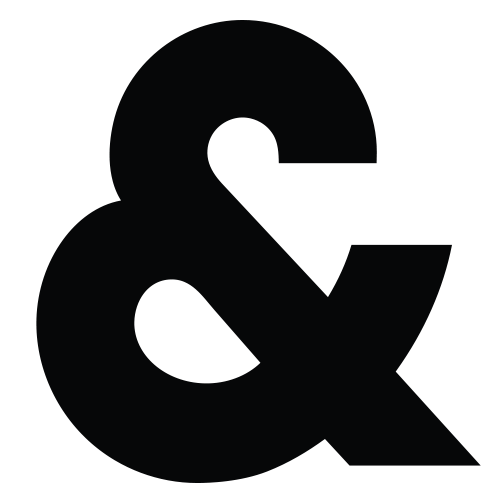 ANDSCAPE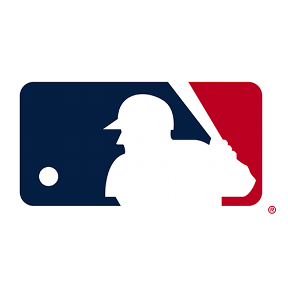 OFFSEASON WISHLIST
Could Dylan Cease, Juan Soto be traded at winter meetings?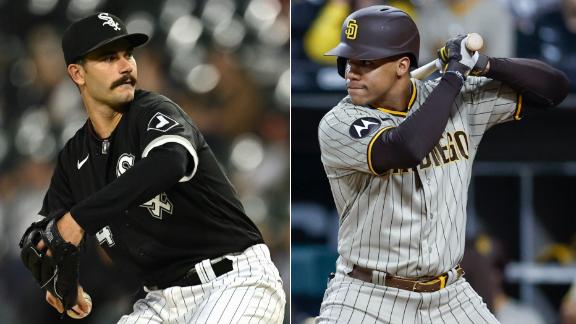 CHANGE OF SCENERY
Customize ESPN
After Dillon Brooks fails to convert at the rim, Luka Doncic chirps at him about the miss.
ESPN

The V Foundation continues the fight against cancer. If you're able to, help us defeat cancer by donating at v.org/donate.
Mitchell Leff/Getty Images

We built first- and second-team rosters of the NFL's best under-24 players, from QB (C.J. Stroud) to defensive tackle (an elite Eagles duo). Who makes the list?

Paul Rutherford-USA TODAY Sports

A little over a month into the NBA season, which stars on new teams have made it work and what can we expect moving forward?

Jesse Beals/Icon Sportswire

With Rivalry Week behind us and only the conference title games to go, here are our predictions for all 43 matchups.
Illustration by ESPN

Which players have a legitimate shot at the NFL sack record of 22.5, and who are the long shots? Here are the answers.

AP Photo/Carlos Osorio

An unwavering roster full of veterans and a coaching staff that has excelled in Jim Harbaugh's absence are just some of the things that have led Michigan through this promising season.

ESPN

The end of the NFL regular season is approaching, and we're looking ahead to how the 14-team playoff picture could line up en route to Super Bowl LVIII.


Sign up for FREE!


Sign up for FREE!