West Finals - Game 5
GS Wins series 4-1
Splash Brothers ice Western Conference Finals with 3s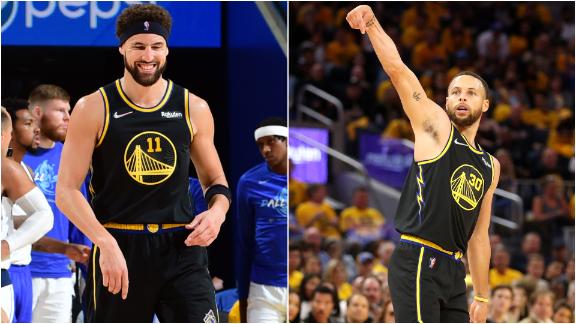 What is the biggest takeaway from the Warriors advancing to the Finals?
Klay emotional reflecting on journey back to NBA Finals
Warriors celebrate Western Conference championship
Draymond goes behind the back to Klay for 3
West 2nd Round - Game 5
EDM Wins series 4-1
McDavid plays hero with series-clinching goal in OT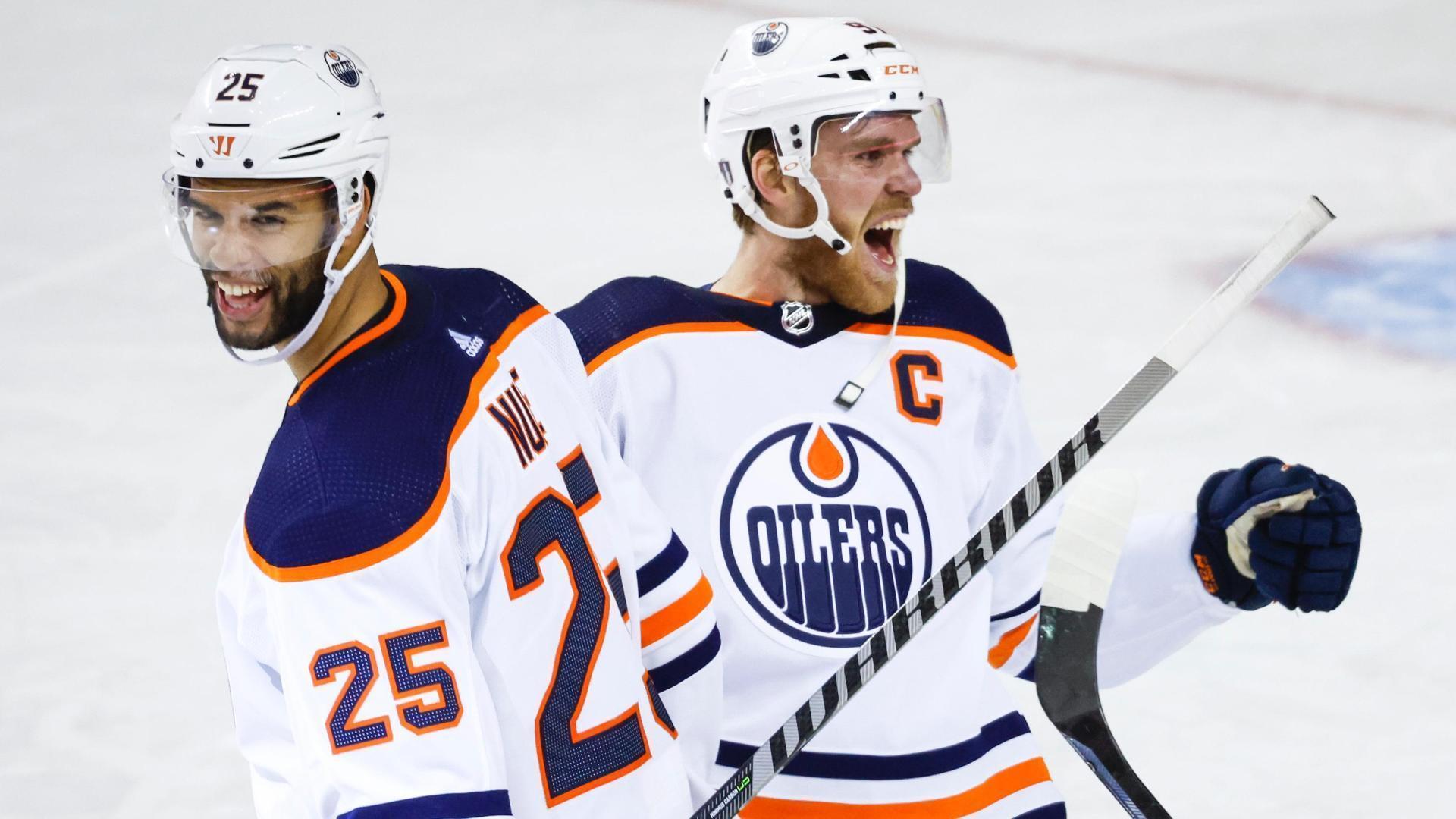 Coleman's kick results in disallowed goal for Flames, sends game to OT
Oilers and Flames score four goals in just over a minute

FRENCH OPEN SCORES
MEN'S AND WOMEN'S THIRD ROUND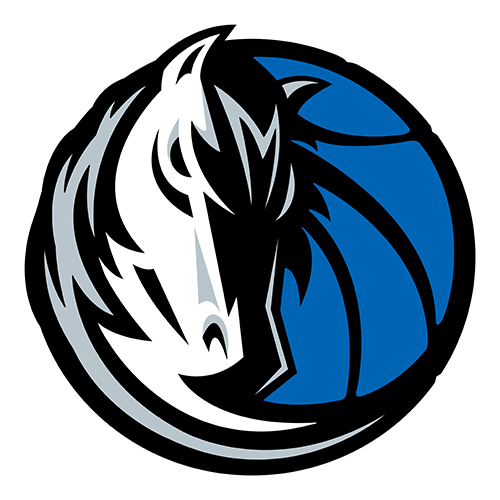 MAVS' BIGGEST OFFSEASON QUESTION
CANES TAKE SERIES LEAD VS. RANGERS
STANLEY CUP PLAYOFFS
Svechnikov pads Canes' lead on 5-hole breakaway score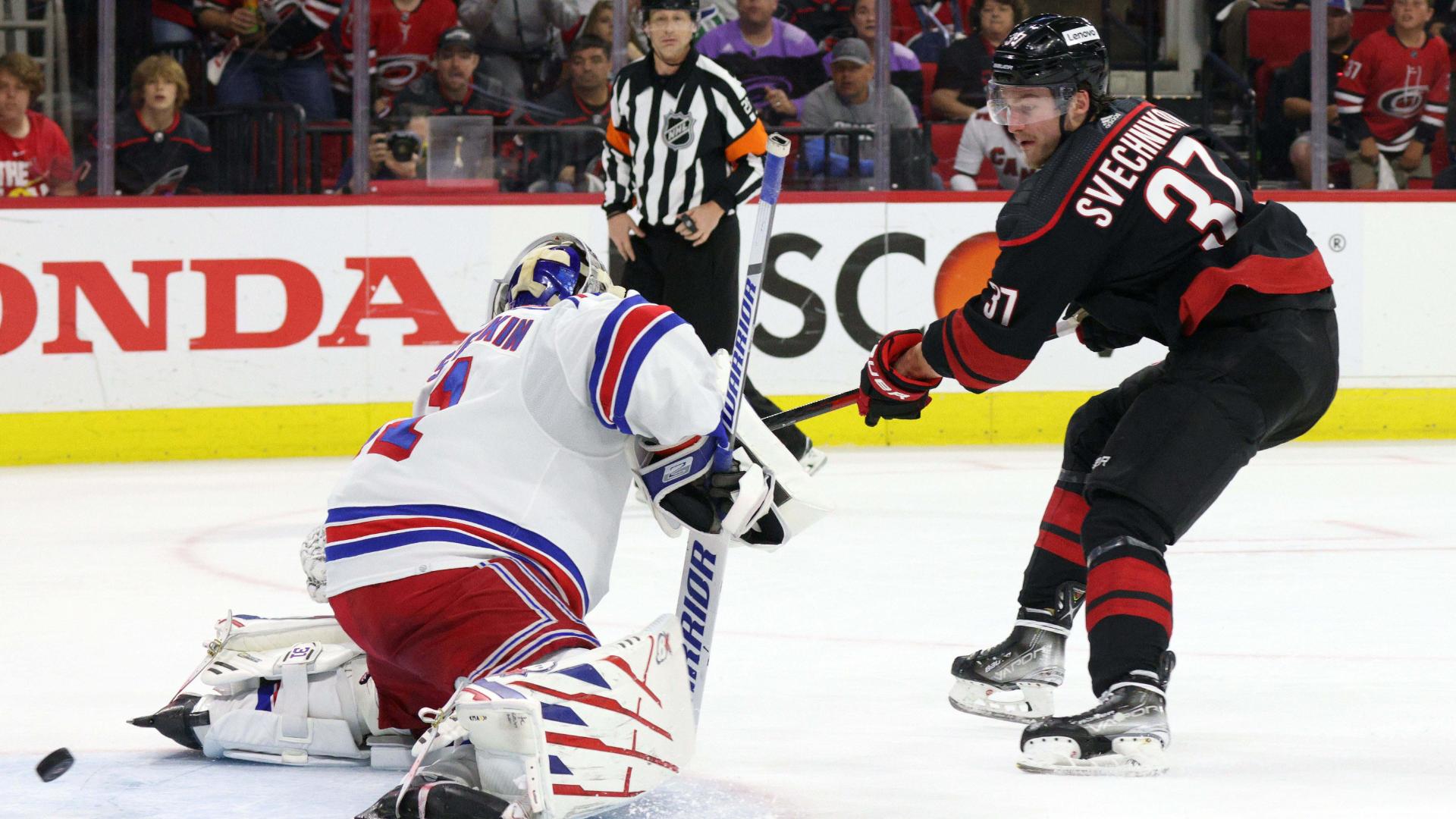 Ryan Strome's goal called off for offsides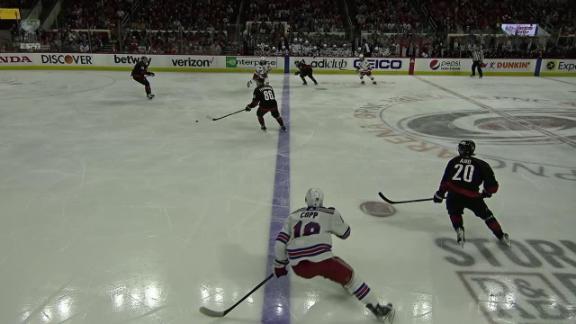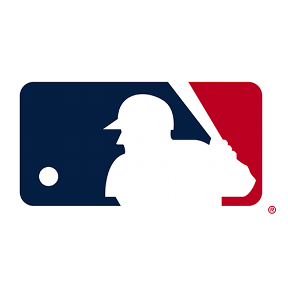 NEVER GIVE UP!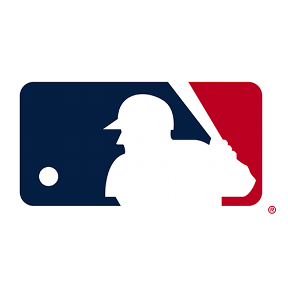 MUST-SEE MOMENTS
Miguel Cabrera shimmies after walking it off for the Tigers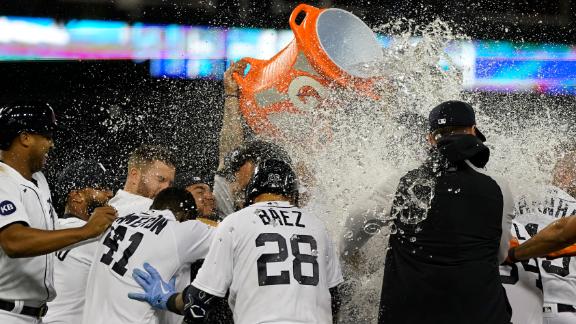 Kyle Farmer whiffs on SS Andrelton Simmons' 45-MPH pitch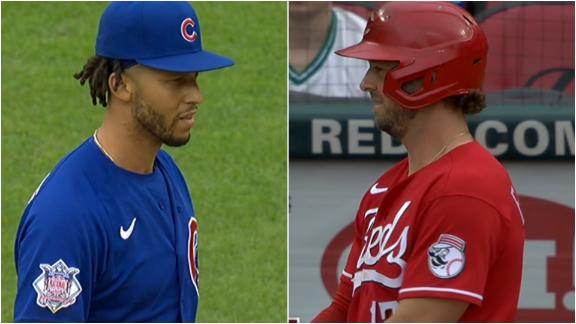 CHARLES SCHWAB CHALLENGE
CONTINUES THROUGH SUNDAY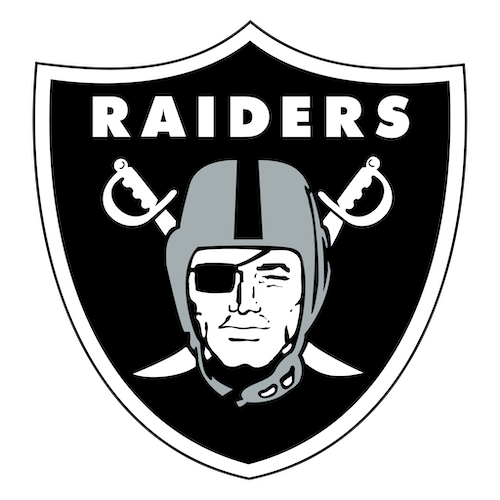 COMEBACK FOR KAEPERNICK?
Why Stephen A. is tired of NFL players saying Kaepernick should be in the league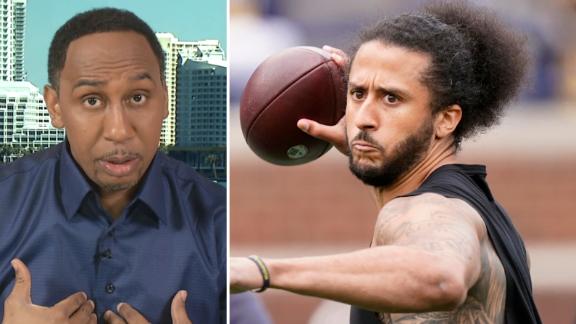 Why Louis Riddick can see Kaepernick being effective for the Raiders