WEEK 4 REACTION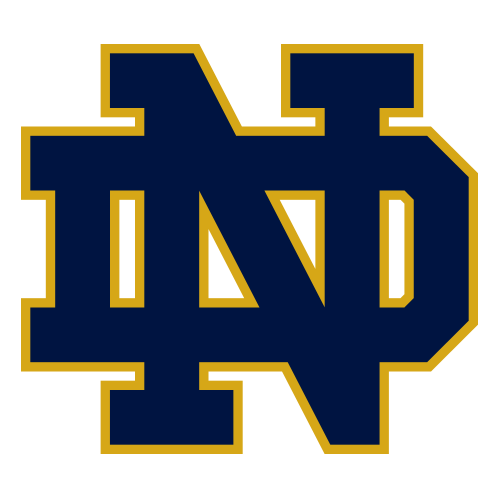 IRISH FALL TO BUCKEYES
Finebaum: 'Irish arrogance' could cost Notre Dame a playoff spot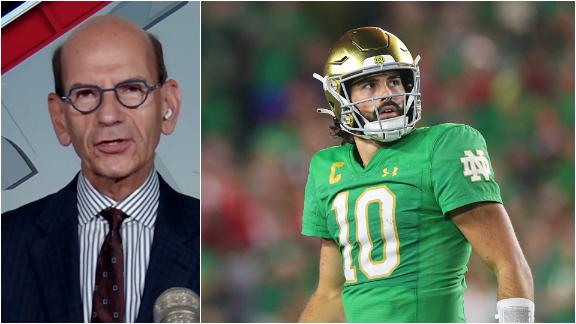 Ohio State beats 10-man Notre Dame defense for TD on final play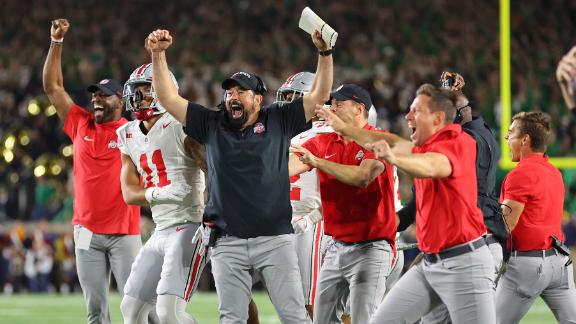 SUNDAY'S TOP MOMENTS
WNBA PLAYOFFS
SEMIFINALS ON ESPN AND ESPN2
Rebecca Allen makes the steal and splashes a 3 as Sun steal Game 1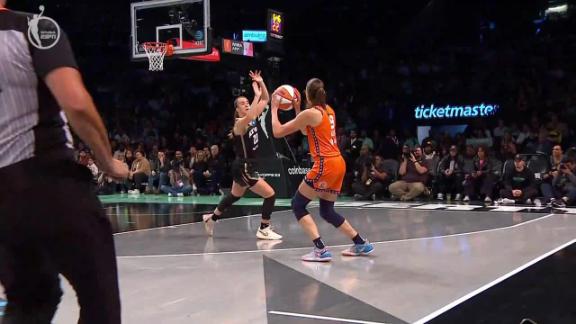 Atletico de Madrid vs. Real Madrid
BEST OF 'SUNDAY COUNTDOWN'
Mad Dog puts the Jets' drought vs. Patriots into perspective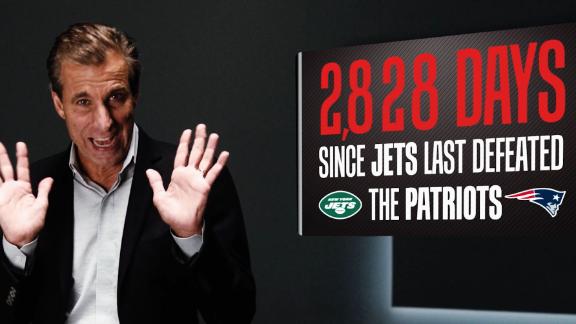 Rex Ryan: Justin Fields needs to keep issues in-house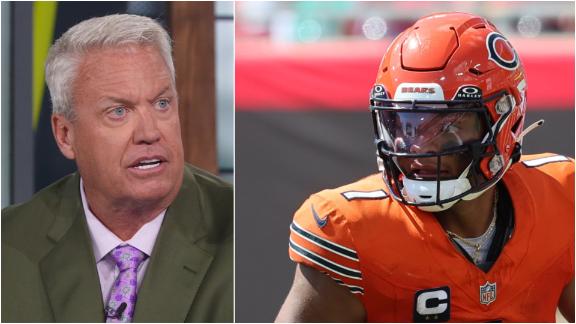 Customize ESPN
Louisville offensive lineman Willie Tyler does a cartwheel before the Cardinals fumble the ball out of bounds.
Michael Reaves/Getty Images

With six games between two ranked teams, Saturday's results provided plenty of answers about who are the true contenders.

Rich Graessle/Icon Sportswire

Kyle Schwarber and Max Muncy are on their way to 100-RBI seasons ... but their final batting averages could start with a 1. How much value are they adding?

Photo by Justin Casterline/Getty Images

The clock is ticking on a potential trade for Jonathan Taylor. Where could he land? Our experts propose five deals that could entice the Colts.
D. Ross Cameron-USA TODAY Sports

Interviews with more than a dozen sources familiar with the negotiations and motivations reveal a messy, complicated and ultimately confounding path that led to owner John Fisher parting ways with the city the A's have called home for 55 years.

ESPN/Dave McMenamin

In what has been the summertime destination for generations of NBA players and star prospects, the Rico Hines runs on the UCLA campus are the ultimate pickup games -- with plenty of twists and high stakes.

Darcy Finley/NHLI via Getty Images

We asked star players for their opinions on all the important topics ahead of the 2023-24 season, and their answers did not disappoint.


Sign up to play the #1 Fantasy game!


Sign up for FREE!


Sign up for FREE!