LeBron says Jerry Jones, Pete Carroll offered him contracts to play
LeBron James says he received offers from both Pete Carroll and Jerry Jones to come play in the NFL earlier in his career.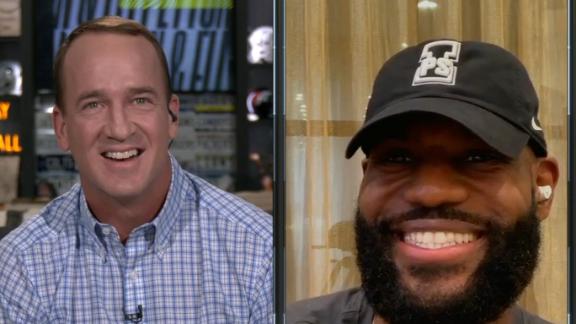 LeBron correctly predicts Elliott's touchdown in second quarter
LeBron James correctly predicts the Cowboys running the ball before Ezekiel Elliott's second TD run of the day.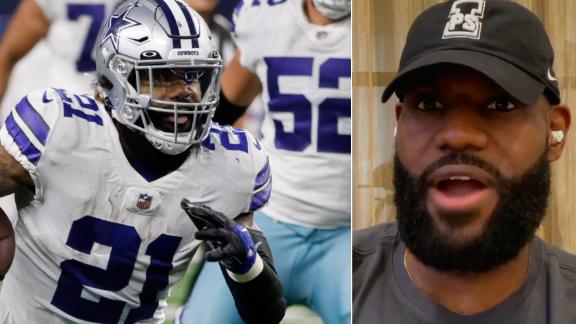 Jalen Hurts throws pick-six to start the 3rd quarter
Trevon Diggs jumps the route to intercept the pass from Jalen Hurts, and traverses the field 59 yards to score a touchdown for the Cowboys.
Eli Manning shows off his dance moves while impersonating Dak
Eli Manning shows off some of his best dance moves after seeing Dak Prescott's warmup routine.
Elliott forces his way to 2nd TD of the night
Ezekiel Elliott takes the handoff and fights through traffic to score a 3-yard touchdown and extend the Cowboys' lead to 20-7.
Prescott connects with Schultz for 19-yard TD
Dalton Schultz catches the 19-yard pass from Dak Prescott to score a touchdown and give the Cowboys a 14-7 lead over the Eagles.
Eagles' defense scores TD after forcing Dak Prescott to fumble in end zone
Dak Prescott fumbles the ball in traffic in the end zone and Fletcher Cox comes up with it to score a touchdown and tie the game at 7-7.
Jalen Hurts picked off in red zone early in the 1st quarter
Jalen Hurts underthrows a pass that is easily intercepted by Anthony Brown at the 1-yard line.
Ezekiel Elliott goes up the middle for early Cowboys TD
Ezekiel Elliott takes the handoff and gives the Cowboys a 7-0 lead over the Eagles as he makes his way into the end zone for a 1-yard touchdown.
NBA PRESEASON POWER RANKINGS
LETTERMAN GRILLS DURANT
MEDIA DAY MADNESS
David Letterman wants to know why Kevin Durant is called KD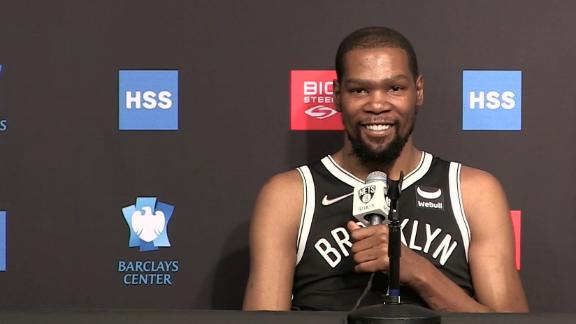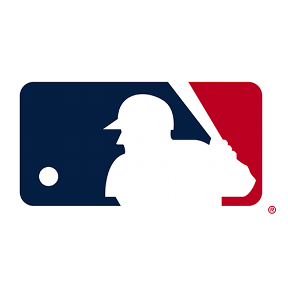 FINAL WEEK OF REGULAR SEASON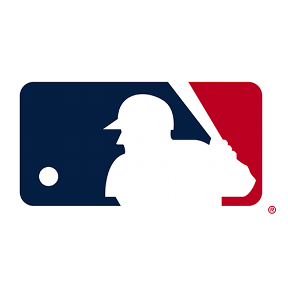 WHITE SOX, TIGERS GET HEATED
Jose Abreu has to be restrained as White Sox, Tigers clear benches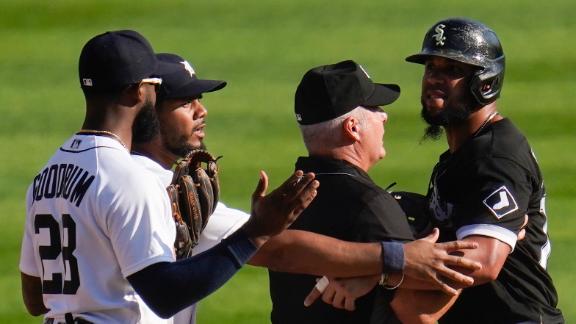 WNBA PLAYOFFS
RESUME TUESDAY ON ESPN2
NETHERLANDS
SOCCER
STATE OF THE SEASON SO FAR
COLLEGE FOOTBALL
Customize ESPN
Giancarlo Stanton unloads on a 448-foot home run in the eighth inning vs. the Red Sox.
Tim Tebow delivered his famous "Promise," since immortalized with a plaque on Florida's campus, on Sept. 27, 2008.
AP Photo/Steve Nesius

October is right around the corner. Here's the latest on which teams will be playing in the postseason.
Who is the best of the best?
Illustration by ESPN

Does LeBron's reign continue? Does Giannis add another accolade to his list? See where the final five superstars land in NBArank 2021.


Sign up for FREE!


Sign up for FREE!
ESPN Images

Monday through Friday, host Pablo Torre brings you an inside look at the most interesting stories at ESPN, as told by the top reporters and insiders on the planet.
LaLiga on ESPN+

Stream live coverage of all 380 LaLiga matches and enjoy a variety of content including classic games, match previews, highlights and more with your ESPN+ subscription.
The Undefeated on ESPN+

The Undefeated on ESPN+ offers fans year-round premium content highlighting the intersectionality of race, culture and sports. Check out new premium storytelling, your favorite ESPN Films and more.