Marcus Carr knocks down a 3
Marcus Carr steps back and takes a 3-pointer for Texas.
Fans erupt after Joseph Yesufu's dunk
Kansas fans erupt after Dajuan Harris Jr. feeds Joseph Yesufu for the slam dunk.
Dajuan Harris Jr. shows off skills with reverse layup
Dajuan Harris Jr. grabs the steal and goes the rest of the way for a reverse layup.
K.J. Adams slams putback dunk
K.J. Adams grabs Jalen Wilson's missed layup and slams it down for a dunk.
Christian Bishop slams home dunk
Sir'Jabari Rice passes to Christian Bishop, who throws down a Longhorns dunk.
Gradey Dick knocks down 3
Gradey Dick is fired up after drilling a 3-pointer for Kansas.
Dajuan Harris Jr. connects with Ernest Udeh Jr. for alley-oop
Dajuan Harris Jr. throws it up to Ernest Udeh Jr., who slams the alley-oop home for Kansas.
Sir'Jabari Rice fights to the rim for the layup
Sir'Jabari Rice fights the defender for the and-1 layup.
Marcus Carr gets up for jumper
Marcus Carr finds the jumper in the paint for Texas.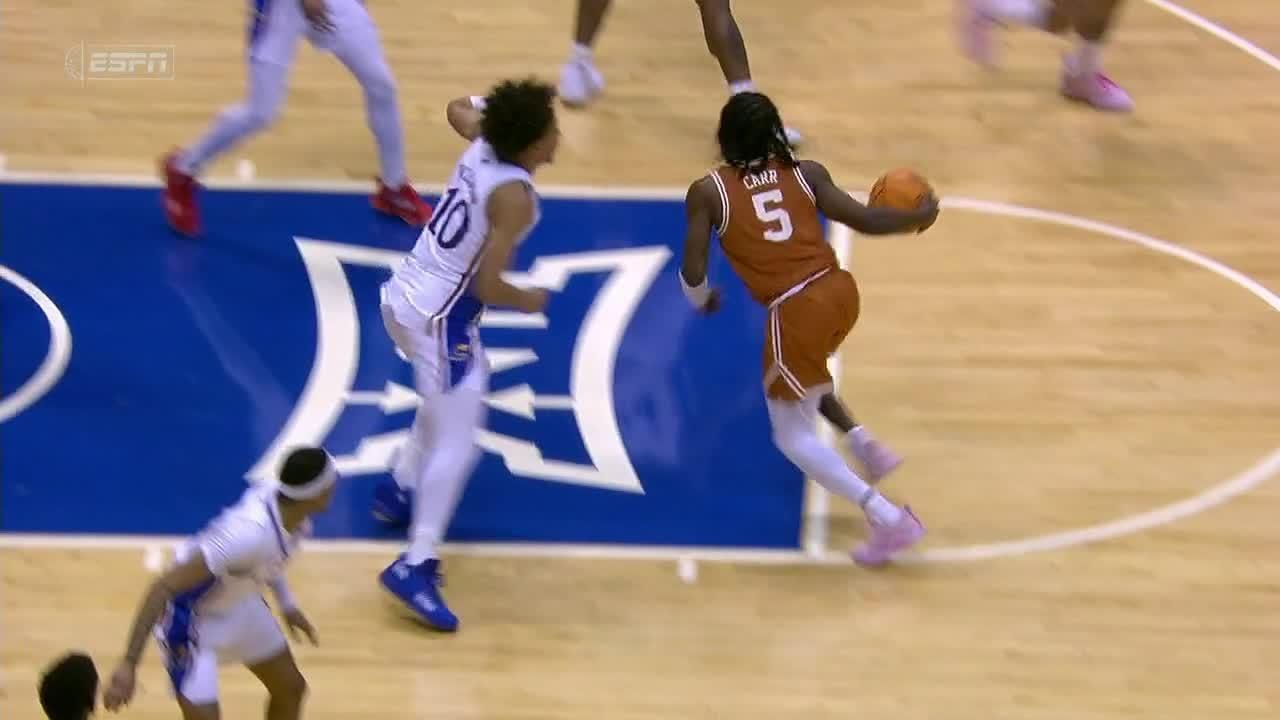 K.J. Adams Jr. throws down powerful slam for Kansas
K.J. Adams Jr. takes the pass from Gradey Dick and puts down a massive dunk.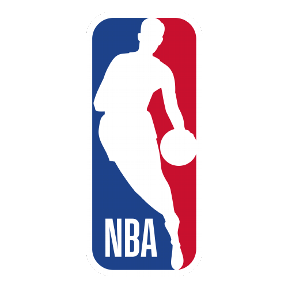 NBA TRADE DEADLINE
3 P.M. ET ON THURSDAY
LeBron disappointed the Lakers didn't land Kyrie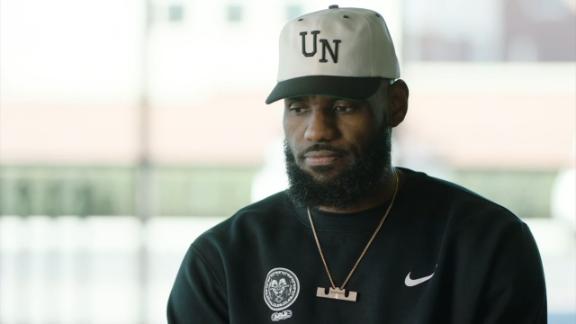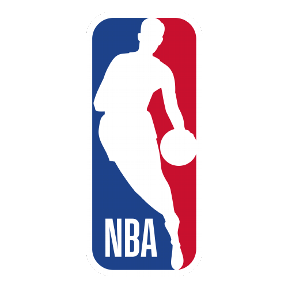 NBA SCOREBOARD
MONDAY'S GAMES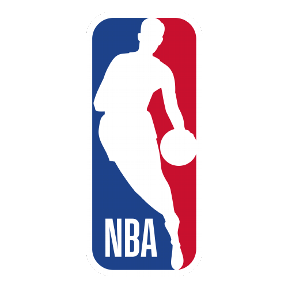 MONDAY'S BEST DUNKS
Giannis passes to himself off backboard for solo alley-oop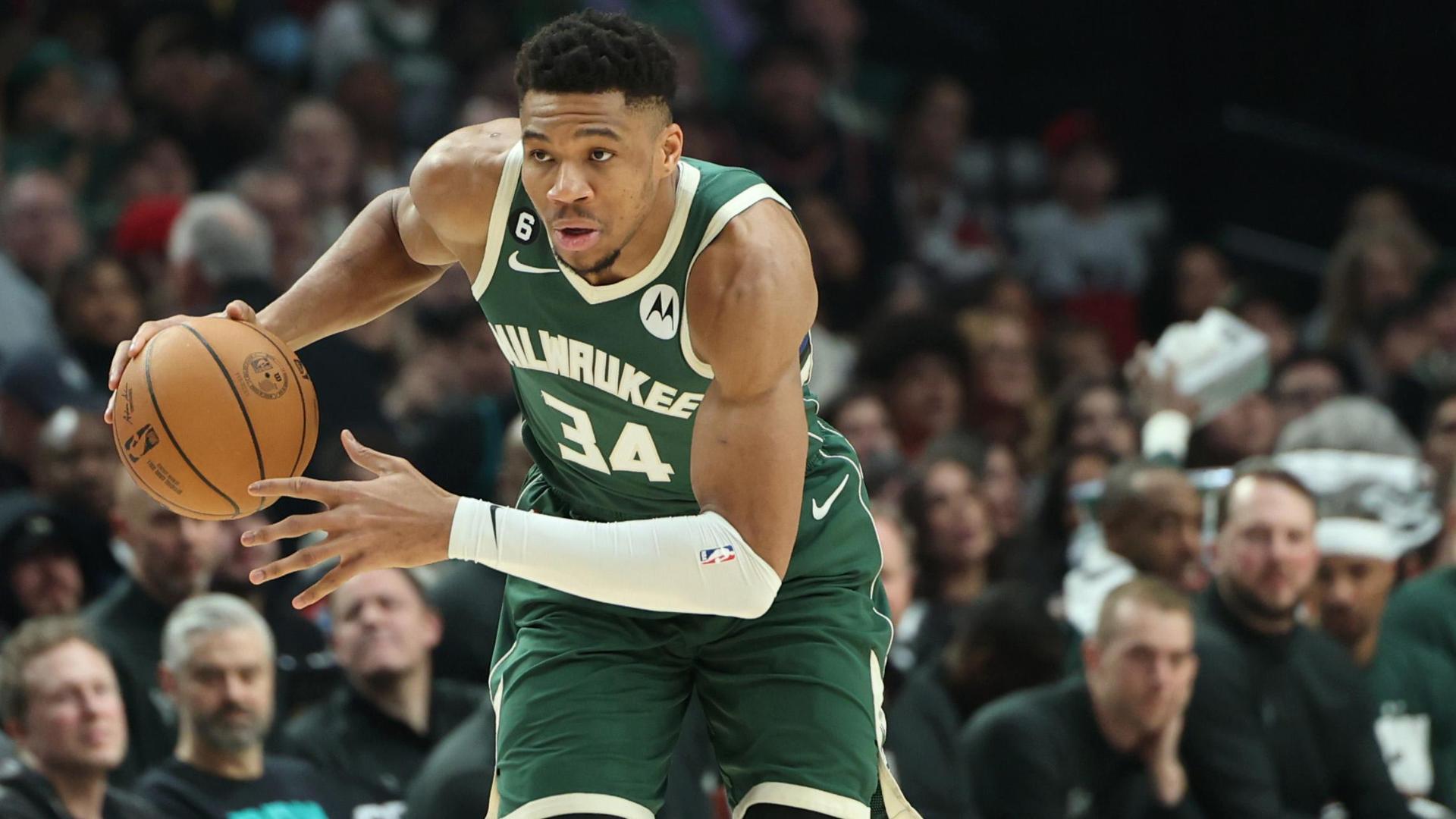 Donovan Mitchell finishes alley-oop with authority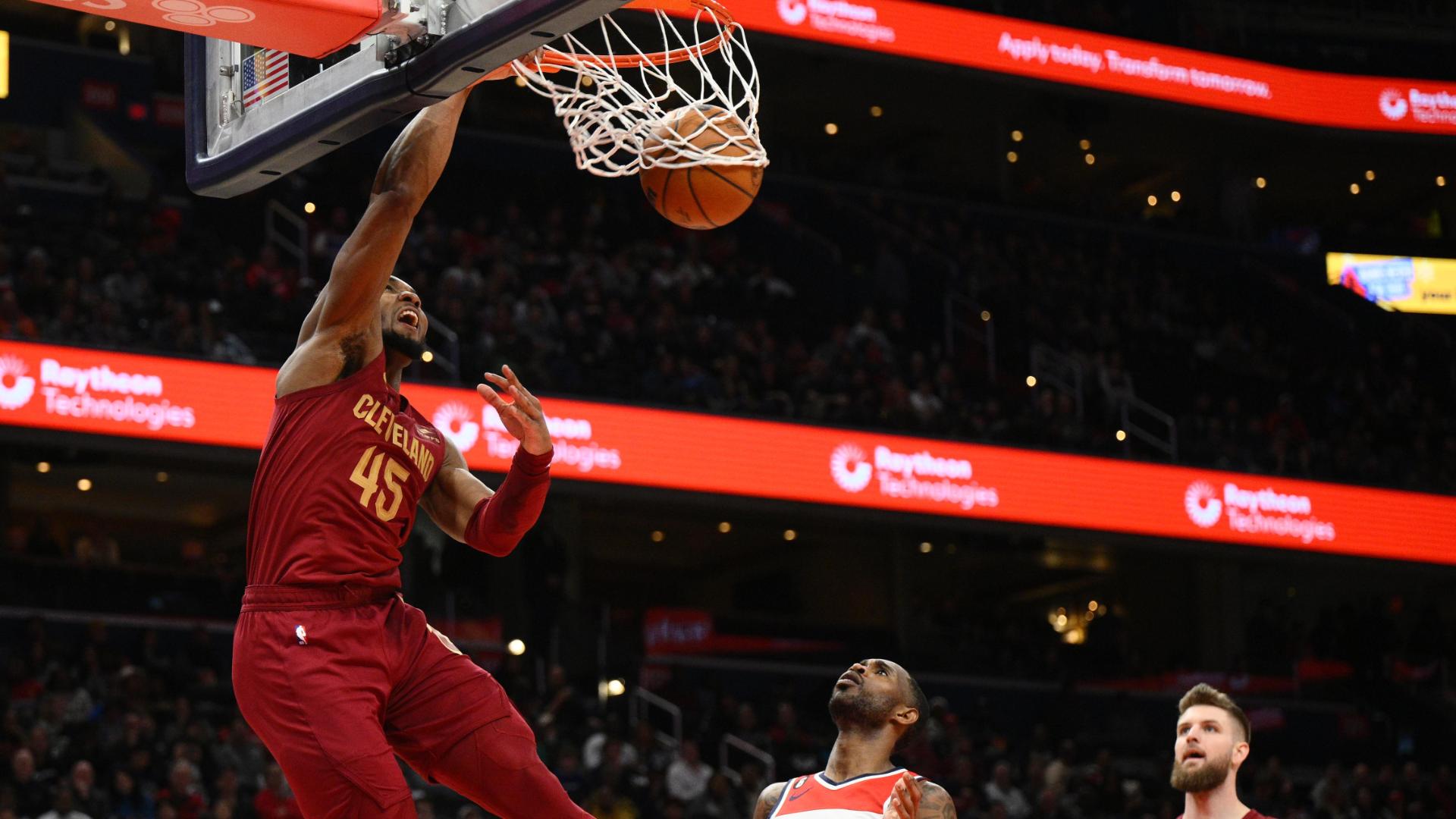 SUPER BOWL LVII
6:30 P.M. ET ON FEB. 12
Stephen A. disagrees with Irvin over his Jalen Hurts take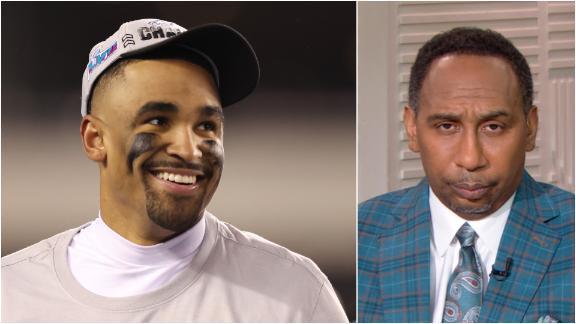 MRS. KELCE SURPRISES HER SONS
Donna Kelce brings Jason and Travis some cookies during interview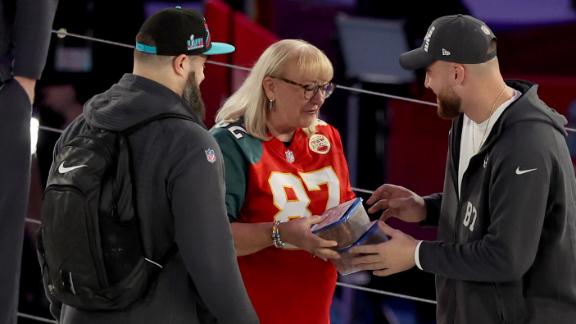 NFL DRAFT
BEST ON THE ICE
Alexis Lafreniere scores OT winner for Rangers in hectic final sequence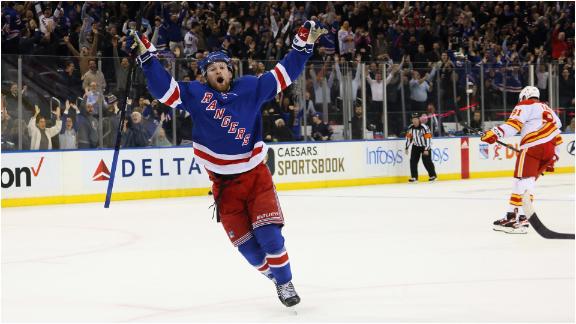 Ondrej Palat scores two goals in 28 seconds