PLAYOFF TEAMS ARE SET
CFP REVEAL REACTION
Booger McFarland: Florida State not getting in CFP is a 'travesty to the sport'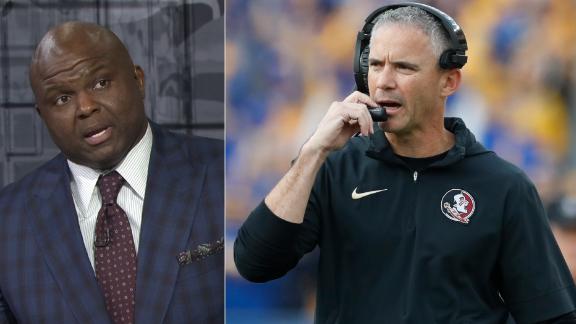 FSU devastated by not making CFP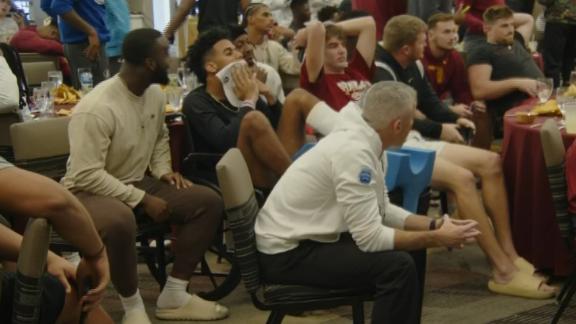 BREAKING DOWN WEEK 13
SUNDAY'S CLUTCH MOMENTS
Deebo Samuel breaks a tackle, speeds away for 48-yard TD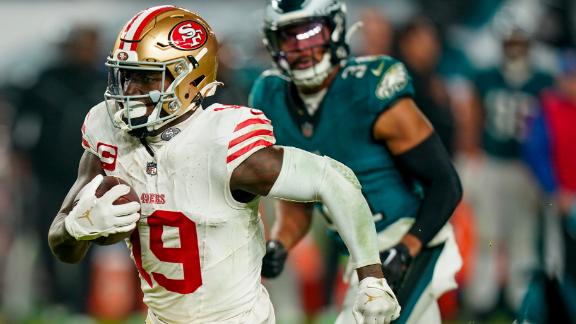 Jimmie Ward's INT saves the game for the Texans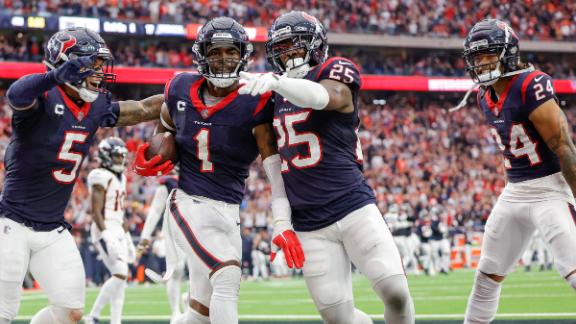 RANKING ALL TEAMS IN CFP HISTORY
TOP PERFORMANCES
WOMEN'S COLLEGE HOOPS
JuJu Watkins notches fifth 30-point game of the season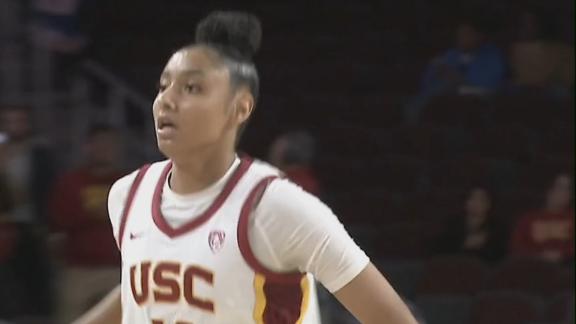 Brynna Maxwell powers Gonzaga to upset over No. 3 Stanford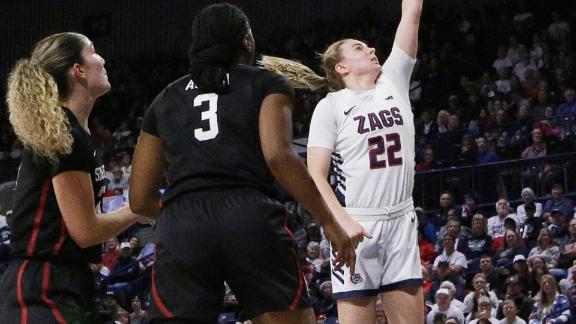 Customize ESPN
Hamburg goalkeeper Daniel Heuer Fernandes inexplicably hoofs the ball into his own net from a yard out against St. Pauli.
ESPN

The V Foundation continues the fight against cancer. If you're able to, help us defeat cancer by donating at v.org/donate.
Joe Sargent/Getty Images

Which players have the biggest bargain contracts for their teams? We picked the most valuable deals on every NFL roster.

Alika Jenner/Getty Images

Let's rank the top available signal-callers in the transfer portal, each of whom has starting experience.

Photo by Jordan Johnson/NBAE via Getty Images

In the East, the Orlando Magic and Indiana Pacers are out to surprising starts. In the West, it's Minnesota, Oklahoma City and Houston. Which teams can sustain this success all season?
David Buono/Icon Sportswire

The Longhorns, in their last season before moving to the SEC, embraced the hate en route to the Big 12 title game.

ESPN

The end of the NFL regular season is approaching, and we're looking ahead to how the 14-team playoff picture could line up en route to Super Bowl LVIII.

Glen Mitchell, Stanford Athletics

Harold Miner spent years agonizing over his unrealized NBA dreams. When his young daughter started doing 30-inch box jumps, he became her guide, and she became his healer. Now, Kami Miner looks to lead Stanford volleyball to a national title.


Sign up for FREE!


Sign up for FREE!