Johnson makes catch behind Utah defender's head
Johnny Johnson III hauls in a 33-yard catch as he adjust to make the play behind the defender's head.
Herbert finds Johnson wide open for 45-yard TD
Justin Herbert throws to Johnny Johnson III who jogs in for the 45-yard Oregon touchdown.
Breeze picks Huntley in the end zone
Tyler Huntley throws deep and is intercepted by Oregon safety Brady Breeze.
Herbert goes deep to Johnson for 50-yard gain
Justin Herbert rolls out and launches to Juwan Johnson for a 50-yard gain, resulting in a field goal for Oregon to go up 10-0.
Verdell goes up the middle for Oregon TD
CJ Verdell takes the handoff up the middle for a three-yard Oregon touchdown.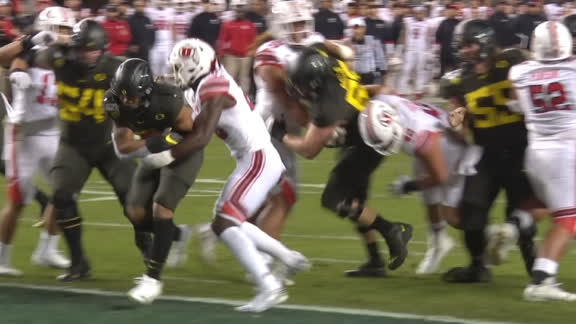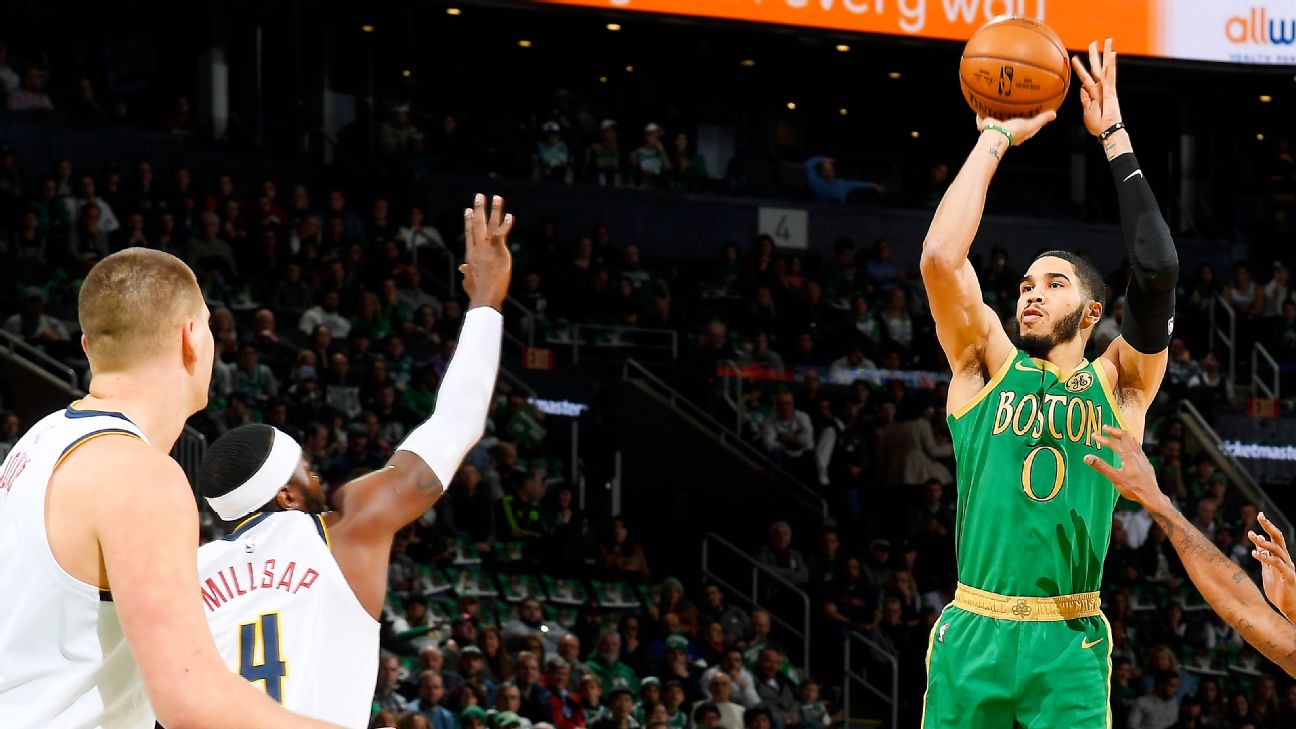 Brown elevates for monster jam
Jayson Tatum kicks to Jaylen Brown in transition, who glides to the rim for a powerful one-handed dunk.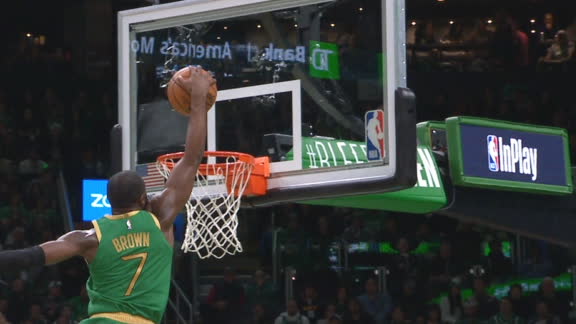 Tatum sinks back-to-back 3-pointers
Jayson Tatum pulls up from deep on back-to-back possessions and knocks both shots down.
Kemba kicks it out to Brown for 3-pointer
Kemba Walker dishes to Jaylen Brown behind the 3-point line, who pulls up and knocks down the long-range shot.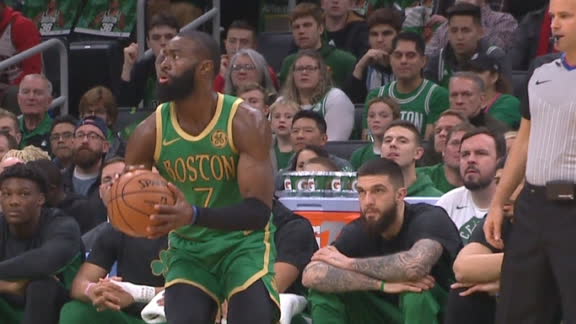 Giannis Antetokounmpo enjoying his birthday by posterizing Ivica Zubac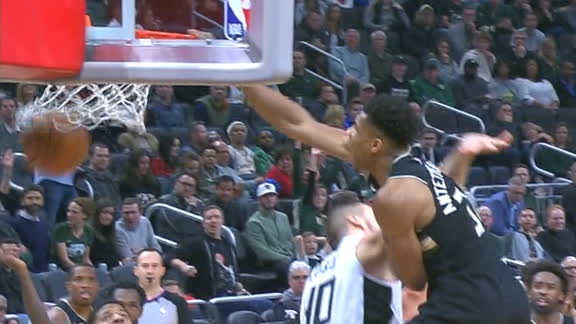 Week 14
conference title previews
Customize ESPN
After an uncalled travel in the first quarter, LeBron James later admits he got away with one.
'Who fixed that turf toe?'
Illustration by Brandon Loving

When it comes to fixing an injured foot, there's one doctor Cam Newton, Saquon Barkley and many other NFL players have to see, even if it means a trek to the NFL's smallest city.
Melissa Lyttle for ESPN

In three weeks on the road with the Patriots, one thing became clear: The culture that Bill Belichick has created in New England runs deeper than another 10-win season -- or than Tom Brady's offensive struggles.
Stephen R. Sylvanie-USA TODAY Sports

ESPN+ is now streaming exclusive live UFC events, weigh-ins and more, Ariel and the Bad Guy, Dana White's Contender Series and other exclusive MMA content.
Mark Goldman/Icon Sportswire

Watch and replay select out-of-market NHL games on ESPN+.