Jordan Poole soars to the rim for a slam
Jordan Poole gets by his defender and rises up for the one-handed dunk.
Luka makes one-handed, no-look pass to Bullock for 3
Luka Doncic gets into the lane and throws a one-handed, no-look pass to Reggie Bullock for a 3-pointer.
Steph hits ridiculous 3 over Justin Holiday
Steph Curry steps back and hits high-arching 3-pointer over Justin Holiday.
Luka works Kuminga in the paint for and-1
Luka Doncic gets Jonathan Kuminga on his hip and puts in the and-1.
Kuminga avoids floor sweepers on transition dunk
Jonathan Kuminga picks Luka Doncic's pocket and goes the other way for a dunk while a couple floor sweepers scurry away.
Dwight Powell throws down 2 impressive dunks early
Dwight Powell uses his size to throw down an impressive putback and alley-oop dunk.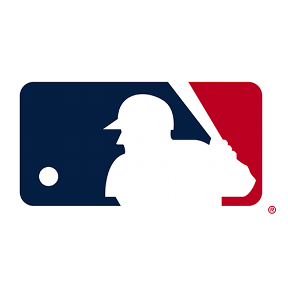 OPENING DAY: THURSDAY, MARCH 30
MEN'S NCAA TOURNAMENT
WOMEN'S SWEET 16
NHL SCOREBOARD
WEDNESDAY'S GAMES
BEST ON THE ICE
Sidney Crosby's sweet move leads to 30th goal of season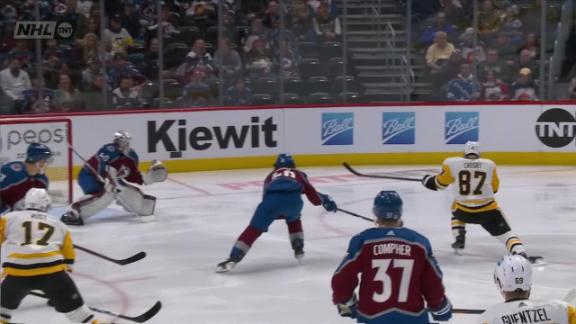 Customize ESPN
ESPN

Watch every men's NCAA tournament game live!
Hailey Van Lith addresses chirping from Texas players after Louisville's win in the NCAA tournament.
Tournament Challenge Second Chance
ESPN

Bracket totally busted? You're not alone! Play our Tournament Challenge Second Chance and feel better.
Men's Tournament Challenge
Illustration by ESPN

Check your bracket(s) in the 2023 Men's Tournament Challenge, which you can follow throughout the Big Dance.
Women's Tournament Challenge
Illustration by ESPN

Check your bracket(s) in the 2023 Women's Tournament Challenge, which you can follow throughout the Big Dance.
Steph Chambers/Getty Images

Opening Day is just over a week away -- and Jeff Passan has everything you need to know covered from every possible angle.

Photo by Bob Kupbens/Icon Sportswire

Where could Ezekiel Elliott land? Let's match remaining free agents to teams and find fits for two trade candidates.

Illustration by ESPN

Mel Kiper Jr. makes his predictions for Round 1 of the NFL draft, including projecting a trade in the top five.

AP Photo/Butch Dill

The first weekend of March Madness featured a number of pro prospects. ESPN's Jonathan Givony recaps which players are on the rise going into the Sweet 16.
Andy Austin for ESPN

In October, two college wrestlers were in the woods looking for antlers when they came across the scariest thing you can find in the wilderness: an angry grizzly bear. This is their remarkable story of survival.

Anne-Marie Sorvin-USA TODAY S

The B's are on pace for NHL records in wins and points, along with some individual superlatives as well. Follow along here with our updated tracker.

Mandatory Credit: William Purnell-USA TODAY Sports

Starting with the Carolina Panthers at No. 1 overall, here's the entire 2023 NFL draft broken down round by round.
(AP Photo/Koji Sasahara, File)

Here's everything you need to know about how to watch the PGA Tour, Masters, PGA Championship and FedEx Cup playoffs on ESPN and ESPN+.

Hailie Lynch/XFL

Every XFL game will be streamed on ESPN+. Find out when and where else you can watch the eight teams compete.

Sign up to play the #1 Fantasy Baseball Game
AP Photo/Mike Kropf

The 2023 NCAA tournament brackets have finally been released, and we have everything you need to know to make a bet on all of the March Madness games.