Breaking News
TIM WAKEFIELD
1966-2023
FANTASY FOOTBALL
MUST-SEE PLAYS
LOOKING AHEAD IN CFB
NEW TOP 25
EUROPE PREVAILS AT RYDER CUP
Team Europe lifts the trophy after dominating Ryder Cup win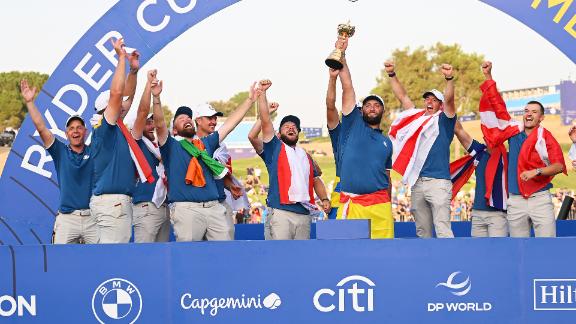 Jon Rahm's near eagle on 18 secures huge half point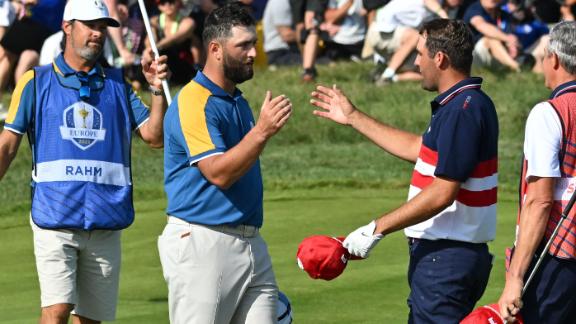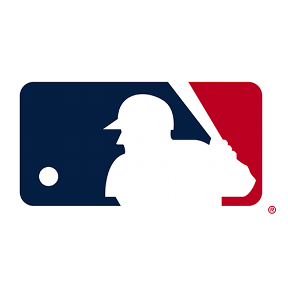 POSTSEASON IS ALMOST HERE
WILD-CARD ROUND BEGINS TUESDAY
Customize ESPN
Luka Doncic drops Mavericks assistant coach Darrell Armstrong with a crossover in practice before draining the jumper.
Brad Penner-USA TODAY Sports

San Diego and MLB's two New York teams entered the season ticketed for deep postseason runs. Instead, they're left wondering where it all went wrong.

David Butler II-USA TODAY Sports

ESPN NBA Insider Kevin Pelton is handing out grades for the league's most important trades, including Damian Lillard and Jrue Holiday.

Gregory Fisher-USA TODAY Sports

Whether your team is rolling into the playoffs or packing its bags for the offseason, how did it measure up to expectations?

AP Photo/David Zalubowski

Colorado places a pair of coaches on ESPN's list of possible head coach replacements for the Spartans.
AAron Ontiveroz/The Denver Post/Getty Images

Denver is the only team to break the 600-point threshold. A decade later, could the Miami Dolphins steal the single-season scoring record?

Young Kwak/AP

Relegation in European soccer is based on merit. It's often been mentioned around American sports and the Mountain West is considering it in college football, but how would that work?

Scott Taetsch/Getty Images

Josh Harris has built a multibillion-dollar empire buying distressed assets. But his high-stakes bet on the Washington Commanders is his biggest yet. And it's one he knows he can't lose.
Melina Myers-USA TODAY Sports

Morning football alert! NFL international games kick off from Wembley Stadium on Sunday, Oct. 1. See Trevor Lawrence and Desmond Ridder face off at 9:30 a.m. ET on ESPN+


Sign up to play the #1 Fantasy game!


Sign up for FREE!


Sign up for FREE!