West Finals - Game 3
GS leads series 2-0
West 2nd Round - Game 3
Series tied 1-1
Calgary Flames vs. Edmonton Oilers (Second Round Game 3)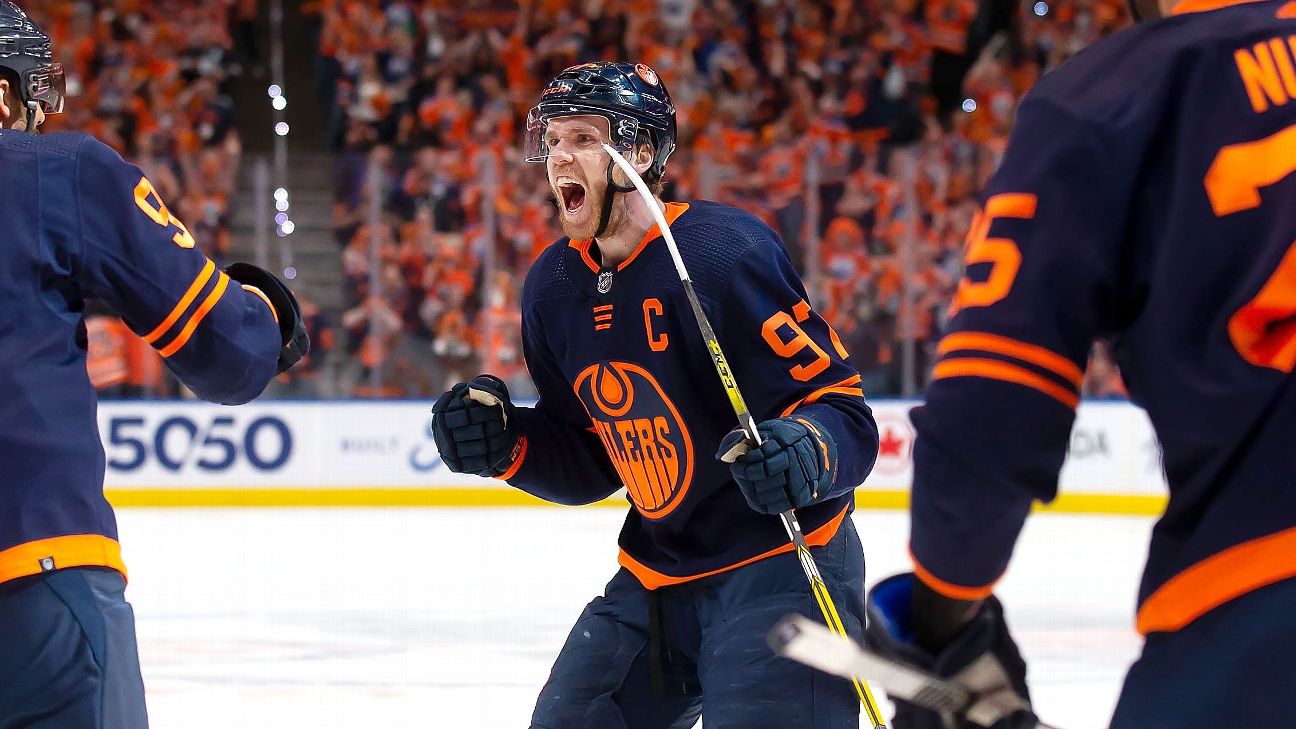 Evander Kane scores a second-period hat trick
Evander Kane scores a trio of goals in the second period for the Oilers to push his team out to a 4-0 lead.
Hats come flying onto the rink after Kane's third goal
Evander Kane completes the hat trick, much to the delight of the Edmonton faithful.
'Oh my goodness ... how did Smith come up with this one?'
Mike Smith stops Johnny Gaudreau's initial shot, then somehow also makes a glove save to rob Matthew Tkachuk of a goal.
McDavid sets up Kane's second goal of the night
Connor McDavid sends a pretty pass to Evander Kane as the Oilers go up 3-0.
Draisaitl, Kane team up for a pretty Oilers second goal
Evander Kane doubles the Oilers' lead with a pretty goal in the second period.
Zach Hyman opens scoring less than a minute into second period
Edmonton's Zach Hyman scores to give his team the 1-0 lead early in the second period.
Oilers come within inches of early goal
Oilers come within inches of early goal
PGA CHAMPIONSHIP
Justin Thomas takes home the PGA title in a 3-hole playoff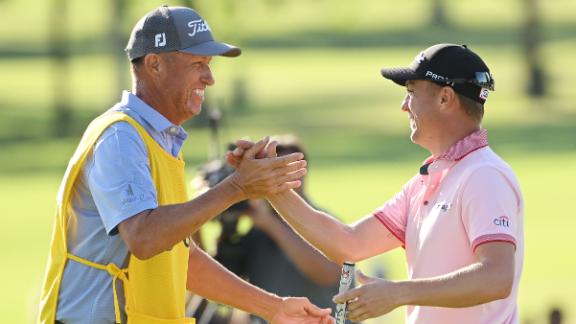 Anderson shushes Yankees fans after homer in Sox win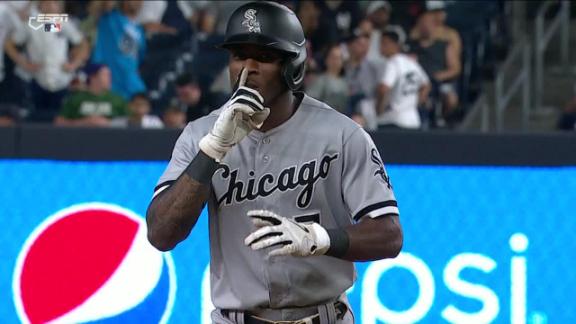 PGA CHAMPIONSHIP DRAMATICS
Mito Pereira's disaster 18th hole starts with a drive in to water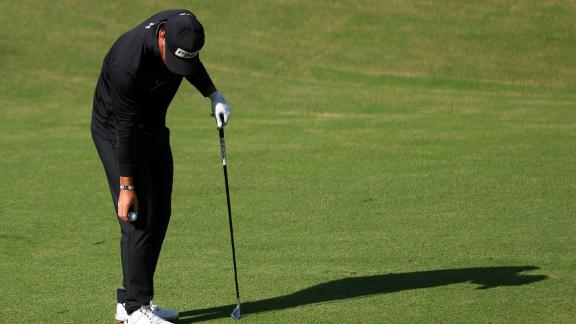 Zalatoris' clutch par putt on 18 forces playoff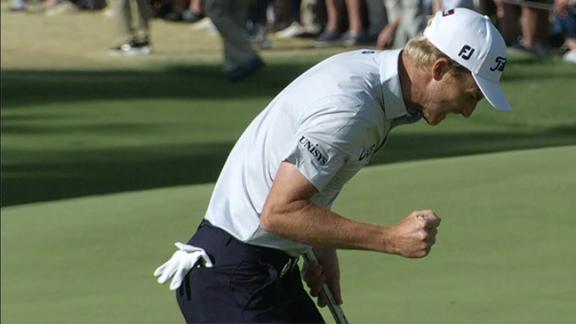 STANLEY CUP PLAYOFF SCORES
SUNDAY'S GAMES
RANGERS GRAB GAME 3
Motte comes through with a big empty-net goal as Rangers avoid 3-0 series hole vs. Canes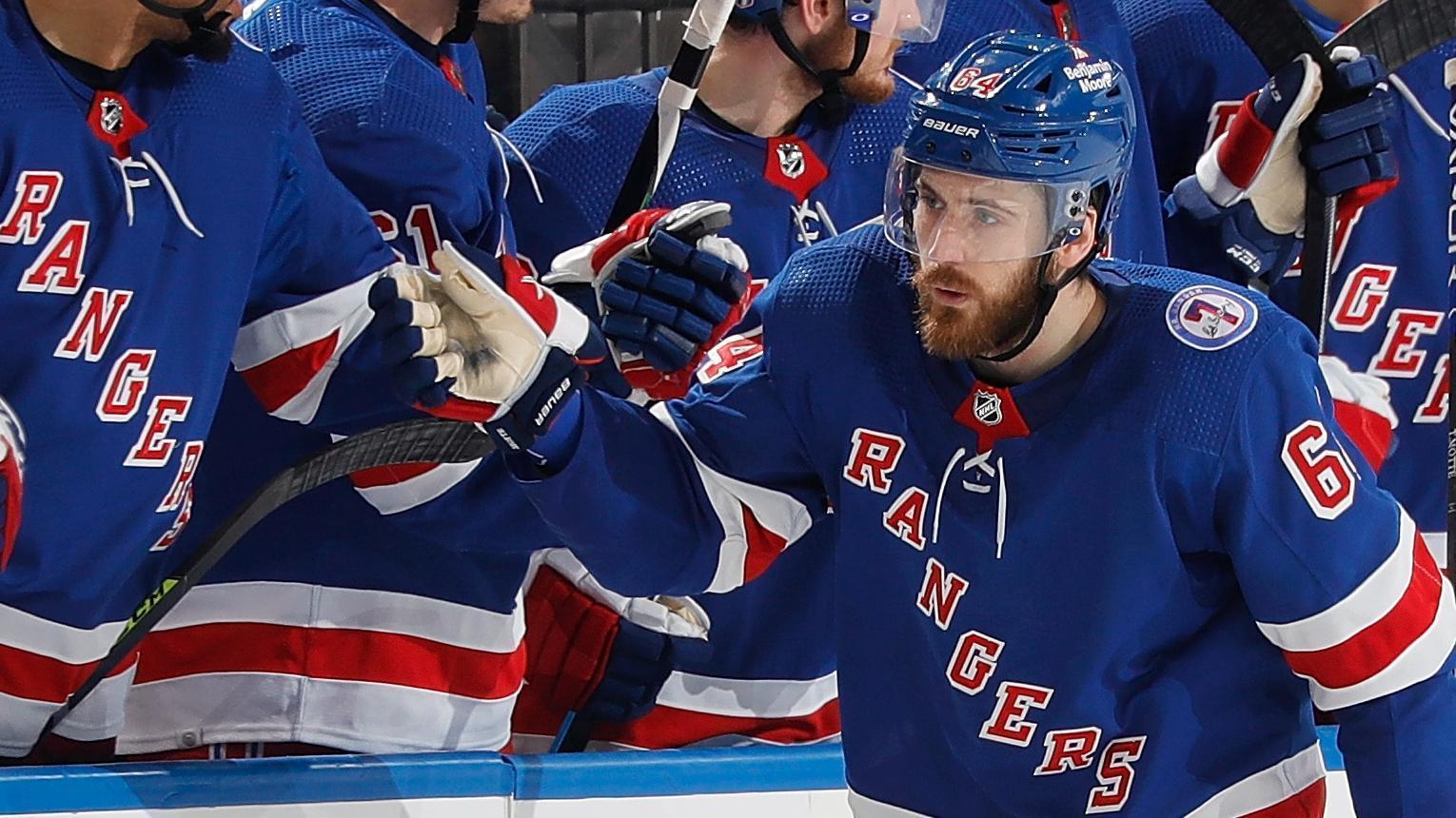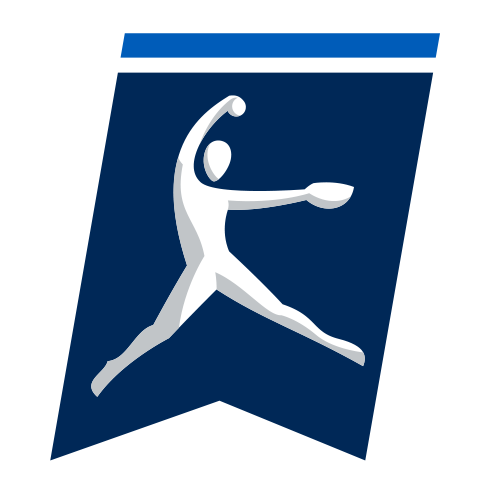 MUST-SEE MOMENTS
NCAA SOFTBALL REGIONALS
Virginia Tech's Emma Ritter reaches and robs a home run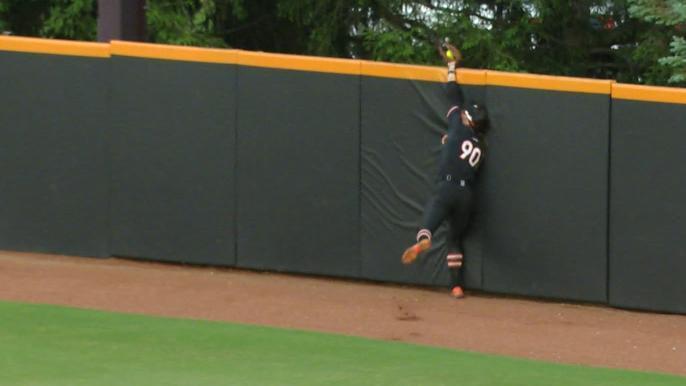 Jocelyn Alo blasts a 2-run HR for Oklahoma