Dr Pepper Big 12 Championship
Oklahoma State gets the TD as Rashod Owens hauls in the 7-yard pass
Alan Bowman floats one to Rashod Owens in the end zone for a 7-yard Oklahoma State touchdown.
Oklahoma State gets timely INT as Nick Martin picks off Quinn Ewers
Quinn Ewers doesn't see Nick Martin over the middle as the linebacker gets the easy interception.
CJ Baxter breaks multiple tackles for a Texas TD
Texas goes up three scores as CJ Baxter breaks through a few tackles for a touchdown.
Texas' Kitan Crawford makes diving INT
Texas gets the turnover as Kitan Crawford lays out for the impressive interception.
Texas big man T'Vondre Sweat hits the Heisman after scoring TD
Big 12 Defensive Player of the Year T'Vondre Sweat catches the touchdown pass and breaks out the Heisman pose.
Oklahoma State gets on the board with a Brennan Presley TD
Alan Bowman throws the quick pass to Brennan Presley for a 5-yard Oklahoma State touchdown.
OK State's Rashod Owens makes stellar catch over a defender
Oklahoma State gets into Texas territory as Rashod Owens goes up and over a defender for a sweet catch.
Texas' flea-flicker works to perfection for a TD
Texas takes a two-score lead with a flea-flicker for a Ja'Tavion Sanders touchdown.
Xavier Worthy flies down the field for 54-yard gain
Xavier Worthy gets Texas into Oklahoma State territory with a 54-yard catch and run.
Ewers finds Mitchell for an early Texas TD
Texas takes the early 7-0 lead as Quinn Ewers finds Adonai Mitchell for a 10-yard touchdown.
Corso's pick: Alabama vs. Georgia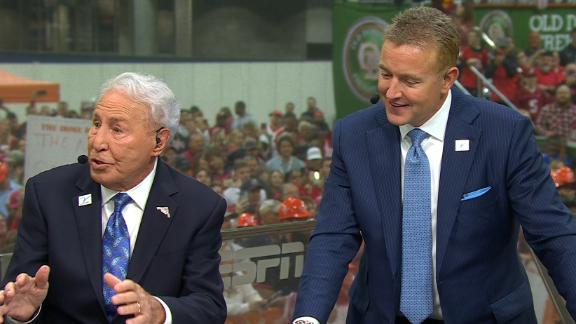 Alabama vs. Georgia: Here we go again!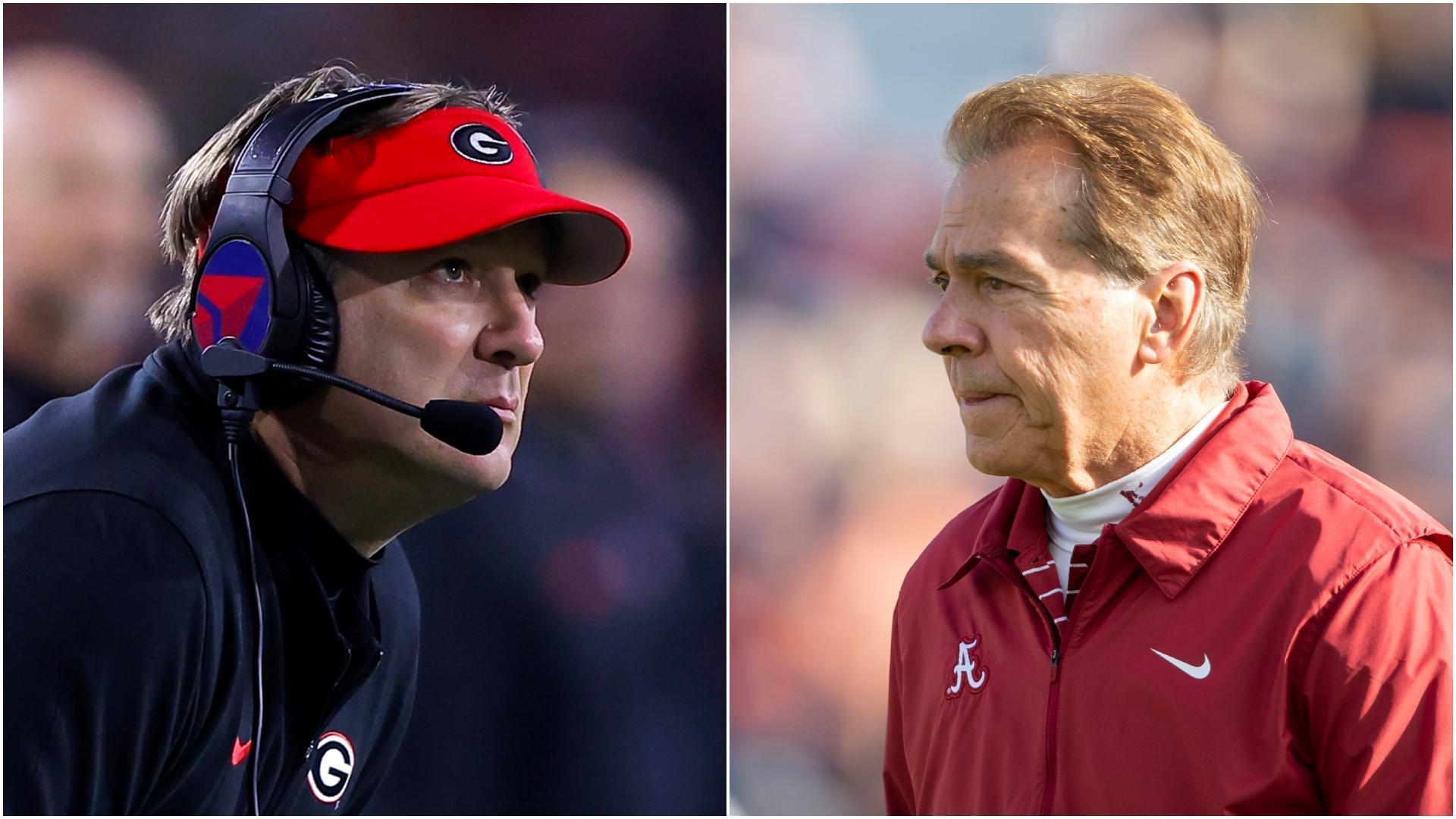 COLLEGE HOOPS SCOREBOARD
SATURDAY'S GAMES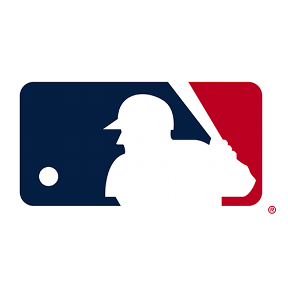 MLB OFFSEASON
WINTER MEETINGS BEGIN MONDAY
PGA TOUR: HERO WORLD CHALLENGE
CONTINUES THROUGH SUNDAY
COLLEGE FOOTBALL PLAYOFF
Who is more deserving of a CFP spot with win, Bama or Texas?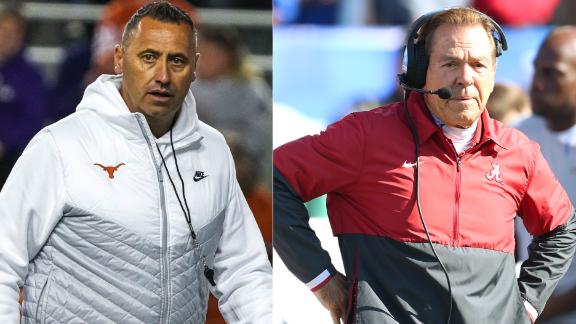 WASHINGTON WINS PAC-12
Washington hangs on to top Oregon in final Pac-12 title game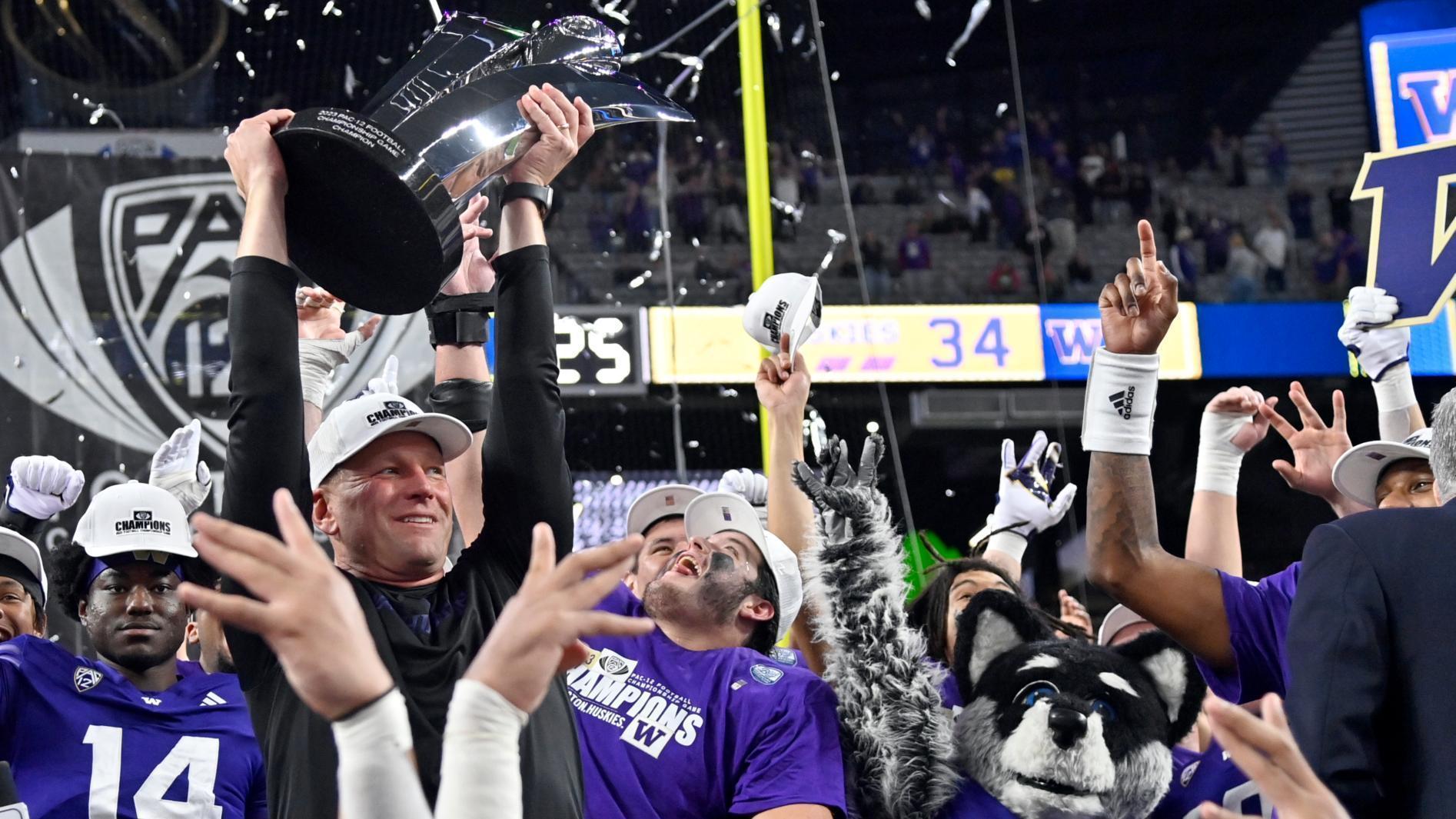 Johnson's weaving run seals title for Washington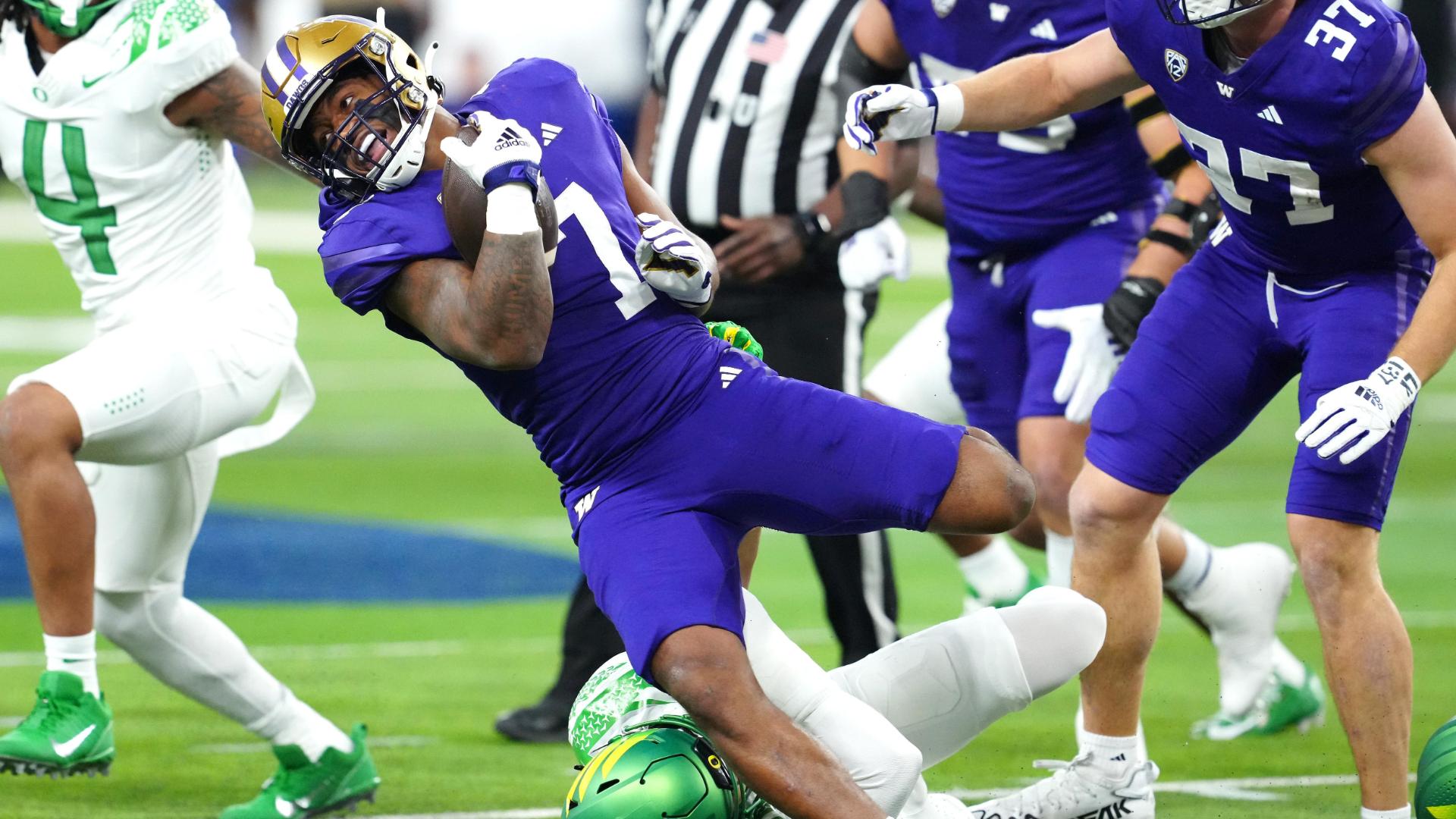 Customize ESPN
Penguins goalie Tristan Jarry seals Pittsburgh's win by scoring an empty-net goal from his net vs. the Lightning.
ESPN

The V Foundation continues the fight against cancer. If you're able to, help us defeat cancer by donating at v.org/donate.
Alika Jenner/Getty Images

Let's rank the top available signal-callers in the transfer portal, each of whom has starting experience.

Mitchell Leff/Getty Images

We built first- and second-team rosters of the NFL's best under-24 players, from QB (C.J. Stroud) to defensive tackle (an elite Eagles duo). Who makes the list?

Photo by Jordan Johnson/NBAE via Getty Images

In the East, the Orlando Magic and Indiana Pacers are out to surprising starts. In the West, it's Minnesota, Oklahoma City and Houston. Which teams can sustain this success all season?
David Buono/Icon Sportswire

The Longhorns, in their last season before moving to the SEC, embraced the hate en route to the Big 12 title game.

ESPN

The end of the NFL regular season is approaching, and we're looking ahead to how the 14-team playoff picture could line up en route to Super Bowl LVIII.

Glen Mitchell, Stanford Athletics

Harold Miner spent years agonizing over his unrealized NBA dreams. When his young daughter started doing 30-inch box jumps, he became her guide, and she became his healer. Now, Kami Miner looks to lead Stanford volleyball to a national title.


Sign up for FREE!


Sign up for FREE!