#16 Georgia vs. #7 South Carolina (Championship)
Georgia ties the game after back-to-back steals
Georgia brings the score even after Que Morrison and Javyn Nicholson score off steals.
South Carolina's Cooke drains 3 to end the half
South Carolina guard Zia Cooke steps into the 3 and sinks it, tying the score right at the half.
Preston goes baseline for smooth reverse layup
Liberty's Darius McGhee passes inside to Blake Preston, who expertly maneuvers for a reverse layup.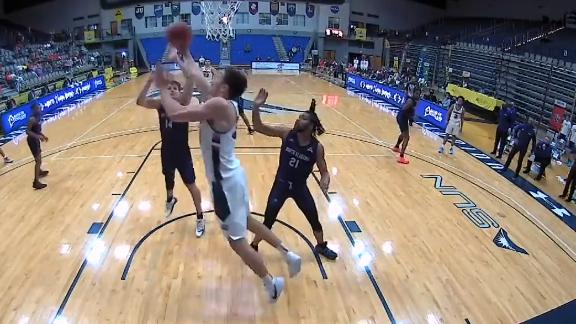 LET THE MADNESS BEGIN!
Houston goes wild after Hail Mary 3-pointer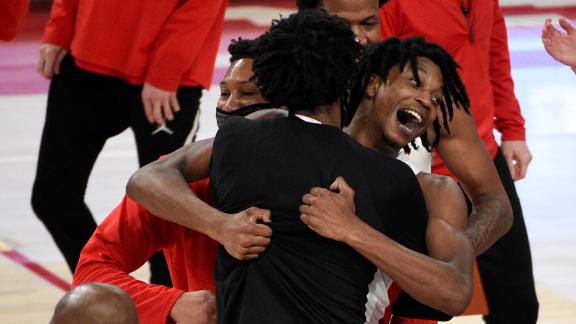 Tennessee's Yves Pons soars for monster block leading to a dunk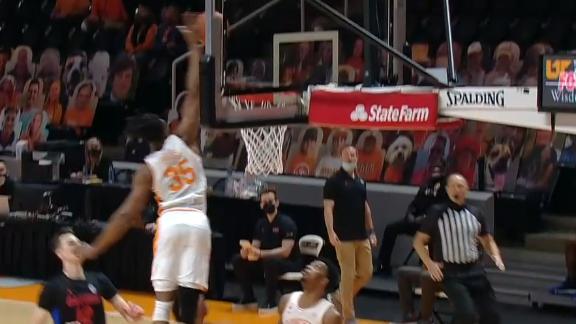 Steph gets prepared for the 3-point contest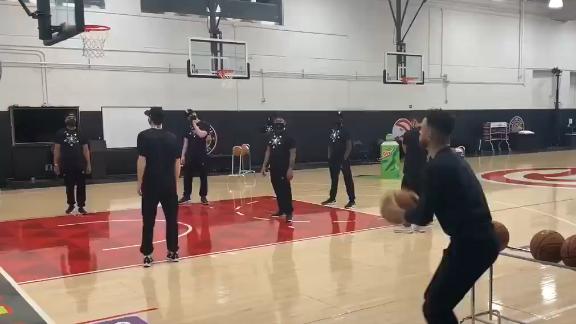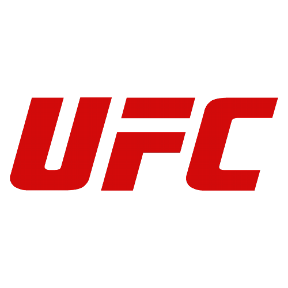 BIZARRE BANTAMWEIGHT FINISH
Sterling leaves belt in Octagon after victory due to illegal knee from Yan
ALI-FRAZIER: 50TH ANNIVERSARY
6 P.M. ET ON ESPN
Ali vs. Frazier: 50 years later, still the fight of any century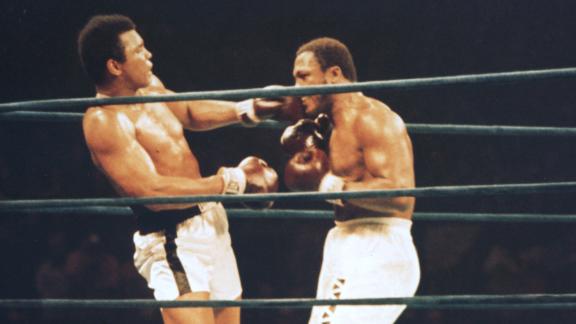 Customize ESPN
ULM's Marco Morency tries to beat the shot clock and throws up a wild, double-clutch 3-pointer that clanks off the top of the backboard.
On March 7, 2010, Kobe Bryant had one of his most iconic moments when he didn't flinch as Matt Barnes pump-faked a hard pass in his face.


Sign up for FREE!
ESPN Images

Monday through Friday, host Pablo Torre brings you an inside look at the most interesting stories at ESPN, as told by the top reporters and insiders on the planet.
Men's Tournament Challenge
ESPN

Create your entries and get ready to compete in the 2021 Men's Tournament Challenge.
Women's Tournament Challenge
WOMEN'sTOURNEY

Create your entries and get ready to compete in the 2021 Women's Tournament Challenge.
John Loomis for ESPN

Basketball's best prospect in decades couldn't be derailed by a devastating knee injury or a pandemic. The next step in Fudd's ascension: teaming with Paige Bueckers at UConn.
Marcelo Maragni/MLB Photos via Getty Images

Amplifying voices, highlighting historic moments and recognizing achievements of the past year.
The Undefeated on ESPN+

The Undefeated on ESPN+ offers fans year-round premium content highlighting the intersectionality of race, culture and sports. Check out new premium storytelling, your favorite ESPN Films and more.