Candace Parker's best plays of last season
Look back at some of Candace Parker's top moments of last season as she signs with the defending-champion Aces.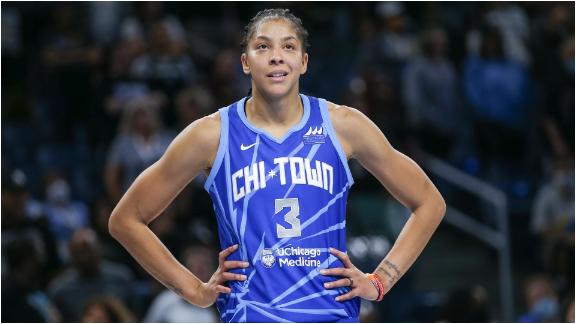 TRADE ANALYSIS
A STAR ON AND OFF THE COURT
Customize ESPN
Melissa Tamez/Icon Sportswire via Getty Images

Players can begin signing contracts and offer sheets on Wednesday. Here's the latest buzz, news and reports surrounding WNBA free agency and trades, including where Breanna Stewart might land.
Early look at 2023 WNBA schedule
Jeff Bottari/NBAE via Getty Images

The WNBA released its 2023 regular-season schedule -- which will grow to 40 games for each team -- on Wednesday. From the May 19 openers to Sept. 10 finales, we highlight the top games.