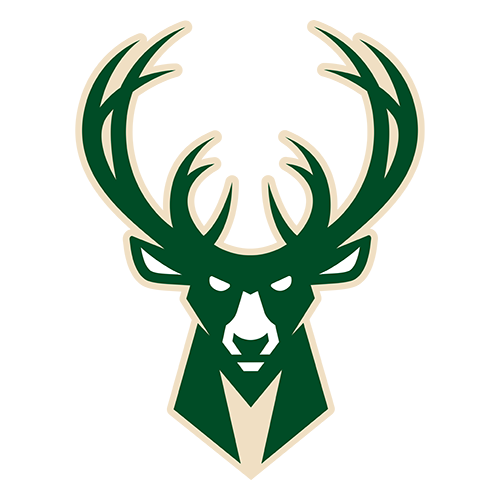 | | 1 | 2 | 3 | 4 | T |
| --- | --- | --- | --- | --- | --- |
| MIL | 16 | 15 | 23 | 38 | 92 |
| LAL | 24 | 19 | 31 | 31 | 105 |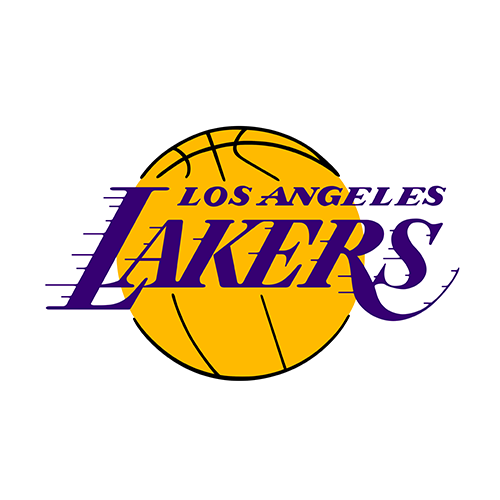 Lakers roll over Bucks to equal franchise-best 17-2 start
LOS ANGELES -- A stubborn defense by the Los Angeles Lakers compensated for a disjointed offense that committed 25 turnovers. The cold-shooting Milwaukee Bucks weren't able to capitalize much at the other end, though.
Kobe Bryant had 20 points and a season-high eight assists, Derek Fisher added 19 points, and the Lakers coasted to a 105-92 victory on Sunday that improved their record to 17-2 and equaled the best 19-game start in the franchise's 61-year history.
"It was an awkward game tonight," coach Phil Jackson said. "Offensively we were very ragged. Our timing was off and we tried to do too much. A lot of guys tried to do things that we shouldn't have been doing and forced the action. We didn't settle in and run our offense. We tried to do too many things off the dribble. They packed it in and caused turnovers, and that was one of the reasons I was unhappy about our offense."
Los Angeles also started the 1985-86 season 17-2. This was the sixth time the team has won 17 of its first 20 games, including the championship seasons of 1971-72 and 2001-02.
Andrew Bynum, who had a career-high 17 rebounds against the Bucks last Jan. 11, grabbed 14 boards and scored 14 points. Pau Gasol had 12 points, nine rebounds and five assists.
Every Lakers starter scored in double digits -- something none of Milwaukee's starters did.
Joe Alexander had a team-high 15 points for the Bucks, who have lost 15 of their last 17 against the Lakers in Los Angeles. Beleaguered coach Scott Skiles got only 18 points from his staring five, and the team shot a collective 38 percent from the field.
"We weren't ready," said Skiles, whose team has shot under 50 percent from the field in all 22 games this season. "We came out flat and missed a lot of open shots.
"We still had a game in front of us, but we just rolled over. We came out in the third quarter and seemed disinterested, so I gave other guys an opportunity to see of they could get us back into it."
Los Angeles never trailed, increasing a 12-point halftime lead to 59-35 with 16-4 run capped by Gasol's layup with 8:08 left in the third quarter.
"We cut down on mistakes, defensively," Bryant said. "We played defense the way we know how to, and I think it was a step in the right direction."
The reigning MVP, who shot 6-for-13, sat out the final 4 minutes of the third quarter after getting treated for a cut just above his left wrist. Bryant started the fourth and was removed with 7:41 to play and Los Angeles up by 19.
"He didn't have a complete run when he went out with the blood emission rule," Jackson said. "So I wanted him to have another opportunity to go in the game, finish that run off and try to settle us down."
After Bryant went to the bench for good, the Bucks went on a 15-4 run that sliced a 23-point deficit to 95-83 with 2:47 left. But by then it was too late against a young Lakers bench that nearly blew a 20-point fourth-quarter lead in Friday's 106-104 win at Washington.
"Sometimes four guys off the bench are too many guys on the floor," Jackson acknowledged. "We're trying to monitor that activity so we don't overdo it."
Richard Jefferson, who averaged 22.2 points over his previous six games, scored three during a foul-plagued 9 minutes. He went to the bench after picking up his second foul with 6:36 left in the first quarter, then got his third with 9:22 left in the second quarter -- just 40 seconds after reporting in. His fourth came with 8:39 left in the third and Milwaukee trailing by 21.
Compounding the Bucks' woes was the loss of forward Malik Allen, who left for good with 8:36 left in the first quarter because of a rib injury. It occurred when he lost his balance trying to knock down a pass near the Lakers' basket and crashed to the floor.
Milwaukee missed its first seven shots. Shooting guard Michael Redd missed his first four and was 1-for-6 with two points in 20 minutes. He averaged 24.0 points in the two meetings with the Lakers last season, and scored 45 against them at Staples Center two seasons ago.
"Our defense was exceptional for the first three quarters," Jackson said. "We kept them out of their offensive sets and kept them from getting rhythm for their rhythm shooters. We kept Jefferson and Redd really quiet."
Milwaukee center Andrew Bogut, playing his third game after missing the previous three with a bruised left knee, had nine rebounds, six points and five assists.
Game notes
The Lakers and Cleveland Cavaliers are the only teams to use the same starting lineup in every game so far, according to the Elias Sports Bureau. Last season, due to injuries and the acquisition of Gasol, the Lakers used 16 different lineups -- with only Bryant and Fisher starting every game. ... No one has scored more than 25 points for the Bucks in any of their last 12 games, and only three times this season has one of their players had more than 25. ... The only player to score 30 or more points against Milwaukee this season is LeBron James, who had 41 on Nov. 11 and 32 on Nov. 29. ... Jackson is seven wins away from becoming the sixth coach in NBA history with at least 1,000 regular-season victories. His .703 regular-season winning percentage is the best in league history. ... The Bucks are 2-12 against teams with won-lost records of .500 or better on the day they played them, and 6-0 against clubs with losing records. ... The Lakers are 13-0 when allowing fewer than 100 points.