EASTERN CONFERENCE SEMIFINALS - GAME 4
Series tied 2-2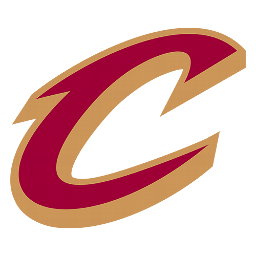 | | 1 | 2 | 3 | 4 | T |
| --- | --- | --- | --- | --- | --- |
| CLE | 22 | 23 | 27 | 15 | 87 |
| BOS | 31 | 23 | 20 | 23 | 97 |
Celtics draw even as Rondo overpowers Cavaliers in Game 4
BOSTON -- Those "MVP! MVP!" chants are usually reserved for LeBron James or one of Boston's Big Three.
Rajon Rondo earned every one of them Sunday.
The Boston point guard had 29 points, 18 rebounds and 13 assists, and the Celtics beat the Cleveland Cavaliers 97-87 on Sunday to even the Eastern Conference semifinal series at two games apiece.
Still sometimes overlooked among the Celtics' other All-Stars, Rondo is the reason the Celtics are two wins away from knocking off the East's No. 1 seed.
"I think it starts with Rondo. He's kind of the engine that really gets them going," James said. "He does everything for them. His performance was unbelievable.
"Rondo was definitely the difference maker."
Rondo had a playoff career high in rebounds and matched his best scoring night in his fourth postseason triple-double. He played 47 minutes with some of his bigger-name teammates in foul trouble, and fans serenaded him with the chants as he knocked down a pair of free throws with 17 seconds left.
"He was absolutely sensational tonight," Boston coach Doc Rivers said.
Rondo became the third player in playoff history to have at least 29 points, 18 rebounds and 13 assists according to the Elias Sports Bureau. Oscar Robertson had 32 points, 19 rebounds and 13 assists in 1963, and Wilt Chamberlain had 29 points, 36 rebounds and 13 assists in 1967.
Ray Allen and Kevin Garnett scored 18 apiece for the Celtics, who rebounded from the worst home playoff loss in franchise history and ensured they'll get at least one more game at home. Game 5 is Tuesday night in Cleveland before the series returns to Boston on Thursday night.
James scored 22 points -- only one more than he had in the first quarter of Game 3 -- and seemed frustrated during a seven-turnover performance. Shaquille O'Neal added 17 points, his high for this postseason, but was on the bench when the Celtics blew by the Cavaliers in the fourth quarter.
"Boston was more aggressive and we have to try and do it for 48 minutes," Cavs coach Mike Brown said. "The most aggressive team is going to win."
Tony Allen scored a playoff career-high 15 points in 26 spirited minutes off the bench for the Celtics, helping spell the foul-plagued Paul Pierce and Ray Allen.
Pierce continued to struggle, managing only nine points in 31 minutes, but Rondo made sure he wasn't missed.
The Celtics ran off the first 10 points of the fourth, mostly in transition, turning a two-point edge into an 84-72 lead. Rondo's basket started the spurt, he twice fed Glen Davis for easy baskets, and Tony Allen finished it off with another bucket in transition. The Cavaliers didn't score in the period until Mo Williams' jumper with 7:15 remaining.
"I just wanted to continue to attack," Rondo said. "That's how we got the lead at first."
But Cleveland used its own 10-0 run to climb to 86-84 after James converted a three-point play and set up Anderson Varejao for one. Tony Allen answered with a basket, and after a free throw by Varejao, Rondo threw a pretty bounce pass to Pierce for a dunk, then added a follow shot to make it 92-85 with 1:34 to play.
Rivers said the problem with Boston's offense in Game 3 was really its defense, because the Celtics never got enough stops to get their running game going. Rondo sped by the Cavs in this one, helping Boston -- the team with older legs -- to a 23-7 advantage in fast-break points.
"Multiple stops means Rondo in the open court," Rivers said.
James and the Cavs put their 124-95 victory in Game 3 away early and looked ready to deliver another quick knockout punch. Cleveland scored the first seven points, and things looked even better for the Cavaliers when Pierce and Kendrick Perkins both went to the bench early in the first quarter with two fouls. But the Celtics started getting stops, enabling Rondo to push the ball in transition, and Boston surged to a 31-22 lead.
A Cleveland flurry with James on the bench cut Boston's lead to three, but the Celtics soon pushed it back into double digits and led 54-45 at halftime.
James appeared to be checking out his sore right elbow after attempting to draw a charge on Rondo in the first half and rarely seemed in the attack mode that carried him to 38 points in Game 3.
Cleveland chipped away in the third, powered by some strong inside work by O'Neal, and eventually took a one-point lead on Delonte West's three free throws with 1:41 remaining. Rondo found Tony Allen for baskets twice in the final 1:07 of the period, giving the Celtics a 74-72 edge heading to the fourth.
Game notes
Rondo is second on Boston's career list for postseason triple-doubles. Larry Bird is the leader with 10. ... James had scored 30 or more points in 10 of his last 14 games against the Celtics.