WESTERN CONFERENCE SEMIFINALS - GAME 2
Series tied 1-1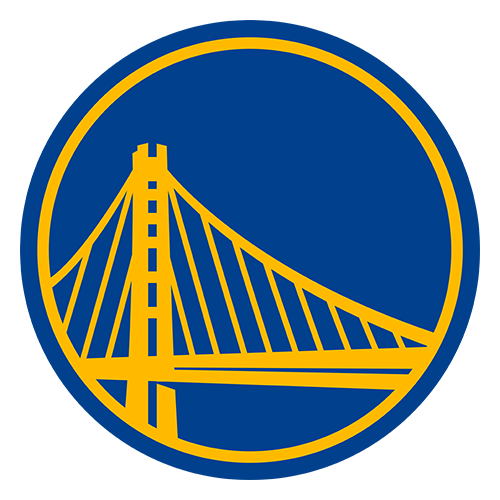 | | 1 | 2 | 3 | 4 | T |
| --- | --- | --- | --- | --- | --- |
| GS | 28 | 34 | 21 | 17 | 100 |
| SA | 23 | 20 | 29 | 19 | 91 |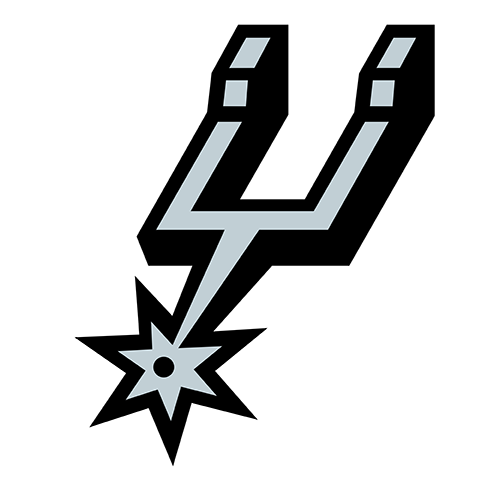 Klay Thompson's 34 points help Warriors hold off Spurs in Game 2
SAN ANTONIO -- Golden State coach Mark Jackson insisted the Warriors' historic collapse in the opener of the Western Conference semifinals would only help his team's growth.
The young Warriors took a big step in their development Wednesday night, withstanding another furious rally by the San Antonio Spurs for a 100-91 victory to even their series at one game apiece and snap a 30-game skid in the Alamo City.
Klay Thompson had a career-high 34 points and 14 rebounds, and Stephen Curry added 22 points for Golden State, which had not won in San Antonio since Feb. 14, 1997. None of the losses was as painful as the one Monday.
"I truly believe the trials and tribulations are transportation for where you're going," Jackson said. "Game 1 made us better. We didn't panic. We made plays. That's a heck of a basketball team that's extremely well-coached and has no quit in them. We don't have any quit in us, either. The bottom line is we made the plays we needed to make."
Tim Duncan scored 23 points and Tony Parker added 20 for San Antonio, which had won five straight in the postseason. Manu Ginobili had 12 points, and Kawhi Leonard had 11 points and 12 rebounds.
The Warriors blew a 16-point lead with four minutes left in regulation in the series opener and lost 129-127 in double overtime. No NBA team had blown such a big lead with such little time left in a playoff game.
It appeared Golden State was headed for a similar collapse Wednesday night, but the heartbreaking loss actually helped settle the players' nerves.
"Coach told us to have amnesia at halftime," Curry said. "We're a young team so that might help that we can forget about it and just keep playing and having fun, not worry about that 19-point lead getting cut to six. That's going to happen; you're on the road against a great veteran basketball team, so you can't get too rattled."
Golden State led by 20 points with 8:38 left in the third quarter, but San Antonio pulled within 97-89 on Ginobli's 3-pointer with 4:23 left in the game.
But it was the closest the Spurs would come, as they missed six straight shots before Cory Joseph sank a 16-footer with 18.9 seconds remaining.
"What happened in Game 1 wasn't about their inexperience," Ginobili said. "It's one of those things that happens very rarely. We shouldn't have won that game. They came out hungrier and with more determination. They just did a much better job than us."
Thompson, who scored 29 points in the first half, finished 8-for-9 on 3-pointers and 13-for-26 overall.
"Klay was unbelievable," Spurs coach Gregg Popovich said. "A lot of those shots were tough. Some of them were wide open because of mistakes, but other ones were difficult shots, either contested or off balance, but he knocked them down. That's what the playoffs are about; players have to make shots."
The Warriors did so as a group.
Harrison Barnes had 13 points, Carl Landry added 10, and Andrew Bogut had six points and 11 rebounds.
After scoring 44 points in the opener, Curry's total was cut in half as he shot 7-for-20 from the field.
"I thought it was polite of (Curry and Thompson) to at least take turns and not both be on fire on the same night," Popovich said. "Maybe the next iteration (of that) will be neither one of them will be hot in Game 3; that's what I'm hoping."
The Warriors host Game 3 on Friday night and Game 4 on Sunday.
"It changed the whole dynamic of the series, and we honestly have the best home court in the NBA," Thompson said. "They're the greatest crowd I ever played in front of. To go back 1 and 1 and give them a show on Thursday or Friday, I'm getting jitters already thinking about it. To go back with a split and potentially go up 3-1 is everything for us."
The double-overtime victory game appeared to leave San Antonio drained in the first half Wednesday night, while the Warriors were energized.
After missing his first two attempts in the series opener, Curry opened Game 2 with a pair of 3-pointers, one over a charging Duncan. He finished with 11 points in the quarter, going 3-for-4 from the field and 2-for-3 on 3s. He was limited to nine minutes after picking up two fouls.
Curry's second 3 sparked a 14-6 run that gave Golden State a 17-12 lead. He had eight points in the run, and Thompson added five.
San Antonio went on an 8-2 run to pull within 46-39, forcing a 3-second call on Golden State's defense and a pair of missed shots.
The Spurs focused their defense on Curry in the first half to varying success.
Curry did not score in the final 10 minutes of the first half, but his drives drew the defense and freed his teammates for open jumpers. He was credited with only two assists in the quarter, but his presence helped Golden State outscore San Antonio 30-24.
Thompson hit consecutive 3s sandwiched around three missed 3s by Danny Green to give the Warriors a 52-39 lead.
Thompson went 7-for-8 on 3s in the first half and was 11-for-18 overall, while being defended by Green and Leonard.
"It was amazing," Curry said. "The shots he was hitting, to go 8-for-9 in a game from the 3-point line in the playoffs is just unheard of. He was just aggressive. He was confident in every shot he took. He was just feeling it. You ride a guy that's feeling that hot, especially when he's in rhythm."
The Spurs went on a 16-4 run to pull within 79-72 with one minute left in the third quarter.
Bogut, a 50 percent free throw shooter during the regular season, was 2-for-4 at the line after being intentionally fouled.
Game notes

Spurs F Aron Baynes and G Nando De Colo were both inactive. ... Duncan is the career playoff leader in defensive rebounds with 1,708. ... Rookies started 122 games for Golden State this season. No other playoff team has had its rookies start even 20 games. ... Curry was averaging a league-high 12.3 points in the third quarter entering Wednesday. He was held to three points in Game 2.