| | 1 | 2 | 3 | 4 | T |
| --- | --- | --- | --- | --- | --- |
| SD | 7 | 0 | 10 | 10 | 27 |
| CIN | 0 | 10 | 0 | 0 | 10 |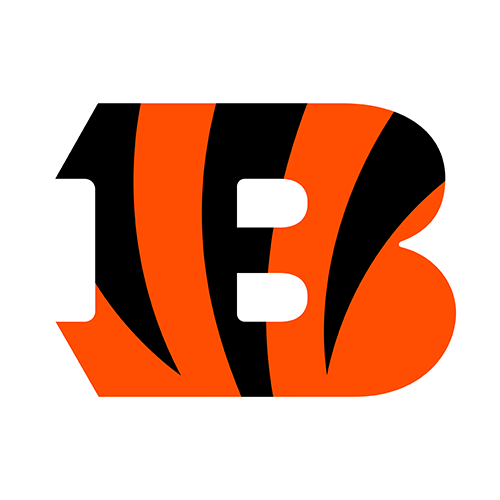 Surging Chargers oust Bengals, set up rematch with Broncos
CINCINNATI -- Dump it off to the running back, hand it off, let the field goal kicker take it from there.
Philip Rivers didn't have to do a whole lot to get a playoff win. Not with the way San Diego's defense was dominating.
And not with the way Andy Dalton was coming apart in the playoffs again.
The Chargers took advantage of Dalton's three turnovers in the second half on Sunday, pulling away to a 27-10 victory that extended San Diego's late-season surge and pushed the Bengals' postseason misery to record levels.
With Rivers making accurate throws in the chilling rain, the Chargers (10-7) won their fifth in a row, beating the last team that had knocked them off. They'll play next Sunday in Denver, which has the AFC's top seed.
The Chargers lost at home to the Broncos 28-20 on Nov. 10, then went to Denver and got a rejuvenating 27-20 victory on Dec. 12 that gave them momentum.
"We will be confident," said Rivers, who was 12 of 16 for 128 yards with a touchdown and no interceptions on a rainy, 40-degree afternoon. "We've got to be careful we're not overconfident, which we won't be. Cincinnati came to our place and won five weeks ago."
The Bengals (11-6) won in San Diego 17-10 on Dec. 1, starting their final push toward the AFC North title. They took advantage of three turnovers in that one.
They turned it over four times on Sunday, with Dalton's fumble and two interceptions in the second half leading to one of the most stunning losses in franchise history. The Bengals had been 8-0 at home and brought the NFL's No. 3 defense -- their highest-ever playoff ranking -- into the game.
With everything in their favor, they unraveled in the second half, getting outscored 20-0.
The Bengals now have the sixth-longest streak of playoff futility in NFL history, stretching all the way back to the 1990 season. They've lost their playoff opener three straight years, matching a league record, according to STATS LLC.
"Whatever you do during the regular season doesn't matter once you get to the playoffs," said Dalton, who is 0-3 in the playoffs. "It's disappointing. All the good stuff we did this year, then to come out and not win this game kind of hurts."
Coach Marvin Lewis fell to 0-5 in the playoffs during his 11 seasons as head coach, but is expected to stick around and get another chance to try again.
A lot of it falls on Dalton, who has a trilogy of bad playoff games. He fumbled and threw two interceptions in the second half. Dalton finished 29 of 51 for 334 yards with a below-average passer rating of 67.
The Chargers pressured him in the second half and took advantage of his mistakes. And they didn't turn the ball over in a conservative offense that sometimes grated on Rivers but ultimately worked.
"The way our defense was playing, as long as we didn't have a disaster and we made plays when they were there, we were going to win this game," Rivers said.
Combined with the Saints' victory over the Eagles on Saturday night, the two No. 6 playoff seeds won for the first time since 2010, when the Packers won the Super Bowl.
And the Chargers are thinking: Why not us?
"We're loose, we're confident, we're peaking at the right time," safety Eric Weddle said. "We are a team to be dealt with. We're a confident bunch, especially in the second half, in the fourth quarter. We feel we're ready for those situations. The pressure is not going to get to us."
This one was a reversal from the last time they met. The Bengals forced three turnovers for their win in San Diego.
The Bengals got the rematch at home, where they had scored 49, 41, 41, 42 and 34 points in their last five regular season games. Their 10 points on Sunday were a season low.
Dalton went 17 of 34 for 170 yards with two interceptions, a fumble and three sacks in the second half. In first-round playoff losses each of the past three seasons, Dalton has thrown one touchdown pass and six interceptions.
"We kept Andy on his heels and got him off his spot," Weddle said. "We hit him a bunch and forced big turnovers."
He wasn't the only one with a big gaffe. Rookie running back Giovani Bernard fumbled at the San Diego 3-yard line after a catch in the first half.
Rivers completed a team-record and NFL-best 69.5 percent of his passes this season for 4,478 yards. He was only 5 of 6 in the first half for 48 yards with San Diego frequently backed inside its 20-yard line to start drives.
He completed all of his six passes during a 10-play, 80-yard touchdown drive in the third quarter that put the Chargers ahead to stay, with his 4-yard pass to Ladarius Green giving San Diego a 14-10 lead.
Dalton then made the mistakes that turned the game, allowing the Chargers to pull ahead. Ronnie Brown finished it off with a 58-yard touchdown run, the longest TD run against the Bengals in their playoff history.
Game notes

It was San Diego's first playoff win since a 23-17 overtime victory over the Colts in 2008 and its first road playoff win in an open-air stadium since a 17-13 victory in Pittsburgh for the 1994 AFC title. ... The Chargers ran for a season-high 196 yards. They've rushed for at least 144 yards in each of their past five games. ... Marvin Jones caught eight passes for 130 yards, a Bengals playoff record. A.J. Green was limited to three catches for 34 yards.