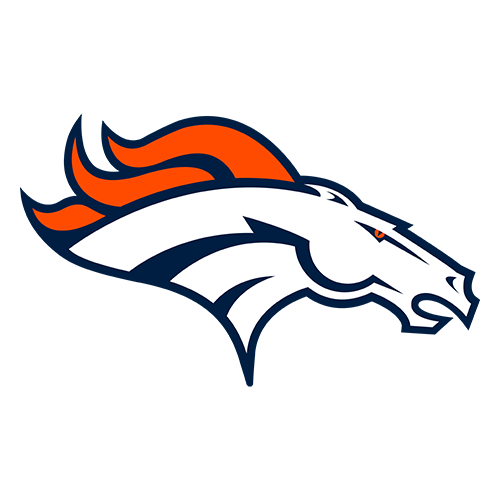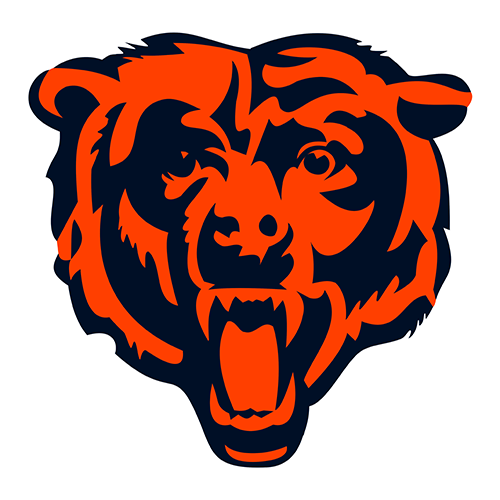 Sanchez makes good case for QB job, Broncos beat Bears 22-0
CHICAGO -- Mark Sanchez made a strong opening argument for the Denver Broncos' starting quarterback job, throwing for 99 yards and a touchdown in the first quarter, and the defending Super Bowl champions beat the Chicago Bears 22-0 in the preseason opener on Thursday night.
Sanchez came through with just the sort of performance he needed if he's going to beat out Trevor Siemian.
He completed 10 of 13 passes in the first quarter and led a game-opening 76-yard touchdown drive. He was intercepted on the Broncos' second possession when Jerrell Freeman picked off a tipped pass.
But overall? Not bad.
Sanchez maintained his cool against Chicago's pressure and kept the opening drive going by completing three third-down passes -- including a 32-yard TD to a wide open Demaryius Thomas along the right side.
As for Siemian, the former Northwestern star looked comfortable throwing short passes and was 7 of 12 for 88 yards in the second quarter.
It was a rough start for a Bears team looking for more after going 6-10 in coach John Fox's first season.
Jay Cutler threw for 18 yards and got sacked twice in the first quarter. Brian Hoyer threw for 81 yards in the second period but was sacked three times.
On a positive note for the Bears, Alshon Jeffery played after being limited by a strained hamstring and caught a 12-yard pass. And Kevin White caught his first pass for Chicago after missing his rookie season because of a fractured shin.
QUOTABLE
Broncos: "Just keep improving. Keep improving and having fun out there. Don't overthink it. We're having a great time, we've got a great squad and it's a great opportunity. I'm just going to keep maximizing every opportunity I get, like I did tonight." -- Sanchez on what he has to do to clinch the starting job.
Broncos: "Not too much differently. Just kind of do what I've been doing, stay within myself, and the plays will come. I'm on a pretty good team. Whoever's pulling the trigger back there, guys are going step up and make plays." -- Siemian when asked what he has to do to win the starting job.
Bears: "We need to get better. It starts with everybody. It starts with me. So we'll take a look at it, the limited amount of plays we were in and look at it." -- Cutler on the Bears' play.
Bears: "I was disappointed personally. I think our team was disappointed. We were expecting more. I don't know that we executed as well as any of us expected. It is preseason, you don't game plan. It's pretty basic." -- Fox on Chicago's performance.
NO MILLER
Broncos star LB Von Miller sat out because he said he was not mentally ready after a busy offseason. The Super Bowl MVP had a tense contract negotiation and made several TV and public appearances.
ROOKIE WATCH
Broncos: DE Adam Gotsis, a second-round draft pick from Georgia Tech, had a tackle for loss to start the third quarter.
Bears: Second-round pick Cody Whitehair started at left guard but also saw time at center.
QB COMPARISON
Broncos: Rookie Paxton Lynch went 6 for 7 with 74 yards in his first NFL appearance. The 6-foot-7 strong-armed quarterback from Memphis was drafted with the 26th overall pick.
Bears: Hoyer was 7 of 10 with an interception in his first appearance for the Bears.
INJURY UPDATE
Broncos: The Broncos held out OLB DeMarcus Ware (back) and CB Aqib Talib, who suffered a gunshot wound in his right leg in the offseason.
Bears: RB Ka'Deem Carey was being evaluated for a concussion after getting shaken up in the third quarter. S De'Andre Houston-Carson hurt his neck, and DE Cornelius Washington (knee, ankle) left the game. WR Eddie Royal and TE Zach Miller sat out because of concussions.
POSITION BATTLE
Broncos: Cody Latimer, challenging Bennie Fowler for the third receiver spot, caught seven passes for 82 yards. Fowler, meanwhile, blocked a punt by Pat O'Donnell that Zaire Anderson recovered in the end zone for a touchdown late in the first half.
Bears: CB Bryce Callahan, competing with Kyle Fuller for a starting spot, got beaten badly on Thomas' touchdown. But he also had the tip on Freeman's interception.
---
AP NFL website: www.pro32.ap.org and AP NFL Twitter feed: http://twitter.com/AP-NFL
Soldier Field
Capacity: 61,500
Referees:
Allen Baynes
Keith Ferguson
John Hussey
Wayne Mackie
Tony Michalek
Ron Marinucci
Jimmy Buchanan