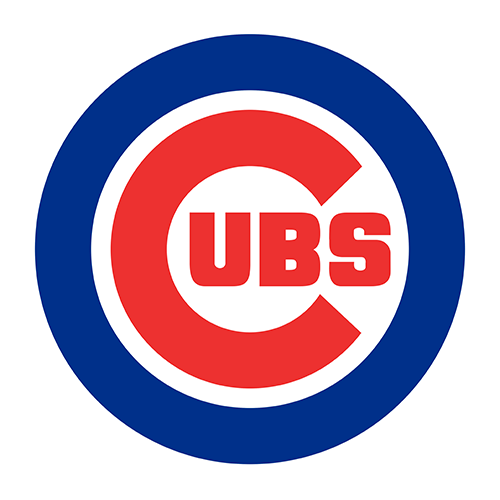 Teams combine for record 7 home runs
CHICAGO (AP) -- Sammy Sosa took a signature hop, his ball soaring
way over the ivy-covered wall and turning a packed Waveland Avenue
into Bedlam Boulevard. At long last, his big October moment had
arrived.
Too bad for the Chicago Cubs, he only tied the score.
Game 1 breakdown

Unsung Hero


Alex Gonzalez. Two defensive gems kept the game tied 6-6. Web Gem No. 1: Gonzalez snares a Sammy Sosa bullet with a runner on third to end the seventh. Web Gem No. 2: Gonzalez's range takes away a hit from Aramis Ramirez in the eighth that effectively snuffs a Cubs' rally. Luis Castillo contributes a nice scoop on the force play.

Goats


Ugueth Urbina and Mark Guthrie. Urbina for putting a pitch in Sosa's wheelhouse and Guthrie for hanging one to Mike Lowell.

Turning Point


Mark Grudzielanek bobbles the ball trying to tag Juan Pierre on what could have been an inning-ending double play. Everybody safe. Pudge Rodriguez delivers a two-run double, and Florida never trails again.

It Figures


The Cubs and Marlins combined for a postseason-record 17 extra-base hits in the highest-scoring game of the 2003 playoffs.

On Deck


Brad Penny vs. Mark Prior in Game 2, Wednesday at Wrigley Field.
With the old ballpark still shaking after Sosa's tremendous,
two-run homer with two outs in the ninth inning, Mike Lowell
wrecked the Wrigley Field party in a hurry.
Lowell led off the 11th with a pinch-hit home run that sent the
Florida Marlins over the Cubs 9-8 Tuesday night in the NL
Championship Series opener.
"It just kept going back and forth. Weird," Lowell said. "It
was kind of like a boxing match."
In a game featuring seven homers, four triples and six doubles,
Sosa's shot was clearly the most dramatic. Everyone within earshot
went crazy -- well, almost everyone.
"We didn't celebrate, for sure," Marlins manager Jack McKeon
said. "I think there was a pause right there."
The Marlins, though, were far from finished. Having overcome an
early four-run deficit with a homer and five RBI by playoff star
Ivan Rodriguez, they won it with Lowell.
"Despite the way we've been playing, they just kept coming
back, coming back," Sosa said. "They have a lot of heart for a
young team."
Too much for the Cubs in Game 1.
"That's playoff baseball," Chicago manager Dusty Baker said.
"It was full of emotional twists. I'm sure everyone is emotionally
exhausted.
"It's disheartening. We had an opportunity to win the game,"
he said. "Sad we came out on the short end, very sad."
Game 2 of the best-of-seven series is Wednesday night with Brad Penny pitching for Florida and Mark Prior going for the Cubs.
An All-Star third baseman, Lowell missed almost all of the final
four weeks because of a broken left hand, and has played sparingly
in the postseason. He was ready for his first pinch-hitting
appearance this year, batting for winning pitcher Ugueth Urbina and
launching a drive over the center-field wall off Mark Guthrie.
The sellout crowd of 39,567 started rocking as Moises Alou
homered in a four-run first. But the Marlins, who posted three
comeback wins over San Francisco in the opening round, stormed back
when Rodriguez, rookie Miguel Cabrera and Juan Encarnacion homered
in a five-run third.
"These guys don't quit, and it was very evident today," McKeon
said.
Braden Looper pitched the 11th for a save, giving the Marlins a
win and a nice omen. The last 10 teams to win the NLCS opener have
reached the World Series.
After avoiding Barry Bonds in the first round, McKeon said he
would pitch to Sosa in this series.
And it was a good decision -- up until Slammin' Sammy took his
final swing.
Sosa tied it with a no-doubt drive to left field, connecting off
Urbina.
Sosa pointed to the sky as he touched home plate, as much in joy
as in relief. The slugger with 539 career homers had been only
5-for-31 with zero homers and one RBI in postseason play, and his
playoff slumps were starting to cloud his regular season
accomplishments.
"I just tried to stay calm," he said. "Coming through with
two outs, everybody was ready to go home."
As Sosa trotted to right field for the top of the 10th, his fans
in the right-field bleachers bowed and he doffed his cap.
Rodriguez put the Marlins ahead 8-6 with yet another big
postseason hit, a two-run single in the ninth. He delivered right
after a disputed play that put the Cubs in jeopardy.
With runners on first and second and one out, Luis Castillo hit
a slow grounder to second baseman Mark Grudzielanek. He fielded it
cleanly, but fumbled it as he tried to tag Juan Pierre and start an
inning-ending double play.
Pierre scampered to second as the bases became loaded. Baker
argued umpire Fieldin Culbreth's call to no avail.
Baker said he thought Grudzielanek had control when he made the
tagged. Told the replays showed the ball was loose, Baker said,
"Well, the umpire was correct."
Rodriguez took advantage with a liner past Grudzielanek that
broke a 6-all tie.
"It's nice to start with a win," Rodriguez said. "Now we've
got to concentrate on trying to win tomorrow, too."
Alex Gonzalez, with a history of clutch homers for the Cubs,
came through again with a two-out, two-run shot in the sixth off
starter Josh Beckett. His opposite-field shot into the basket
hanging off the right-field wall made it 6-all.
Marlins shortstop Alex Gonzalez had a couple of key
contributions, making two neat stops late in the game to keep it
tied.
Down 4-0 in the third, Florida struck back in startling fashion
-- three homers in a span of only 13 pitches. And the Marlins did it
against a pitcher who rarely serves them up -- about one every 24
innings.
Pierre began the comeback with a one-out triple and Castillo
walked. That brought up Rodriguez, the Marlins' first-round star,
and brought out pitching coach Larry Rothschild to visit excitable
Carlos ambrano, a 22-year-old righty who makes a habit of hopping
around the mound.
Rothschild had barely made it back to the dugout when Rodriguez
hit a liner into the left-center field bleachers for a three-run
shot. An out later, Cabrera and Encarnacion connected for
consecutive home runs.
Jeff Conine made the last out of the inning on a lazy, routine
fly. The fans, in shock after the Marlins' power show, still gasped
when the ball left the bat.<
Game notes

At 20, Cabrera became the second-youngest player to homer
in postseason history. Andruw Jones was 19 when he connected for
Atlanta in the 1996 World Series. ... Both starting shortstops were
named Alex Gonzalez. Fittingly, they threw each other out on
grounders in the fourth inning. ... Plate umpire and crew chief
Jerry Crawford left the game in the fourth inning after feeling
ill. Mike Reilly moved in from right field to take his place.
Wrigley Field
Attendance: 39,567
Capacity: 41,363
Umpires:
Home Plate Umpire - Jerry Crawford
First Base Umpire - Chuck Meriwether
Second Base Umpire - Fieldin Culbreth
Third Base Umpire - Mike Everitt
2023 National League Central Standings