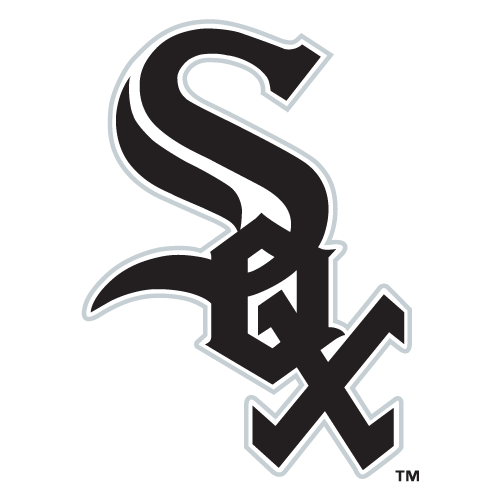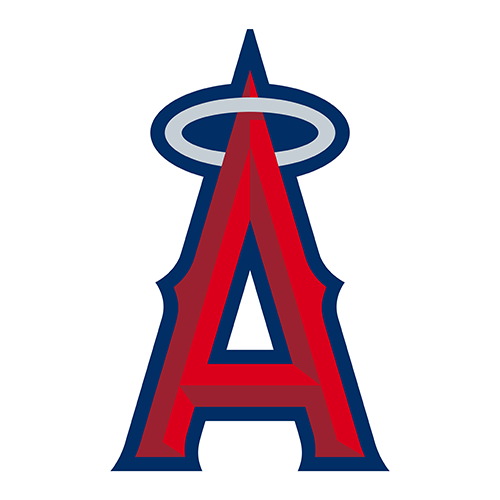 White Sox reach first World Series since 1959
ANAHEIM, Calif. (AP) -- Not since Shoeless Joe Jackson have the
Chicago White Sox caused this much of a commotion.
Game 5 Breakdown
Unsung Hero

Jose Contreras. Another complete game, the White Sox's fourth straight, helped them clinch their first AL pennant since 1959. Contreras allowed only three runs on five hits and was in control the whole way.
Goat

Vladimir Guerrero. The Angels' franchise player failed to deliver again, going 0-for-4 and leaving three runners on base. His lack of production throughout the entire series -- 1-for-20 (.050), two double plays, no extra base hits -- sealed Anaheim's fate.
Turning Point

The top of the eighth inning. With two outs and the score tied 3-3, Aaron Rowand walked. A.J. Pierzynski reached base on an error by Kelvim Escobar. Rowand advanced to second on the play and scored the go-ahead run on Joe Crede's infield single a batter later.
Important Stat

The Angels (2-4 at home this postseason) were completely shut down in the ALCS by Chicago's starters, who went 4-1 with a 2.33 ERA and held Anaheim hitters below the Mendoza line (.179).
On Deck

The White Sox will face either the Astros or Cardinals in the World Series. The Angels' season is over, and they will spend this winter looking to add some pop to their offense.
World Series, here they come for the first time since 1959.
A.J. Pierzynski came out on the right side of yet another
umpiring ruckus, Jose Contreras pitched Chicago's fourth straight
complete game and the White Sox beat the Los Angeles Angels 6-3
Sunday night to win the AL Championship Series in five games.
The White Sox will take on either Houston or St. Louis, starting
at home Saturday night. After nearly a half-century of ho-hum
baseball, the White Sox will get a chance at their first title
since 1917.
And it will also give them a shot at some long overdue
redemption -- they lost the most infamous World Series ever, when
Shoeless Joe and his "Black Sox" threw games against Cincinnati
in 1919 and gave the sport a black eye.
The 46-year gap between Series appearances is the longest in
major league history. The Chicago Cubs will end up with an even
longer one, if they ever get back -- their last NL pennant was in
1945.
"It finally puts us above the Cubs, because they've been
getting all the credit," said bench coach Harold Baines, who
played more than 13 of his 22 seasons with the White Sox.
Whoa Nellie!
The last time the Windy City's South Side team made it this far,
it was all about Nellie Fox and his Go-Go Sox.
"We're in the World Series!" White Sox owner Jerry Reinsdorf
hollered in his suite after the final out.
Reinsdorf once said he would trade all six NBA titles won by his
Chicago Bulls for one World Series championship, and his
opportunity is coming.
"I still can't believe it," he said, heading to the clubhouse
to celebrate with his team. "I'm numb right now. Honest to God, it
hasn't sunk in. I think something really good is happening, but I'm
not sure what it is."
It's pitching, that's what.
Manager Ozzie Guillen's team became the first club to pitch four
complete games in a single postseason series since the 1956 New
York Yankees got them from Whitey Ford, Tom Sturdivant, Don Larsen
(his perfect game) and Bob Turley against the Brooklyn Dodgers.
"Our pitching has set the tone for us from day one," leadoff
man Scott Podsednik said. "They don't have words to describe what
our starting staff has gone out and done this series."
Pitching in drizzle on an un-Californialike night, Contreras
retired his final 15 batters and pitched a five-hitter, following
Mark Buehrle's five-hitter in Game 2, Jon Garland's four-hitter in
Game 3 and Freddy Garcia's six-hitter in Game 4.
"You might call it lucky, you might call it great, but we
stepped it up," Contreras said through a translator.
It was complete domination -- Chicago's bullpen got just two outs
in the entire series.
Chicago held the Angels to a .175 batting average and 11 runs in
the series -- the fewest in an ALCS of five or more games. Los
Angeles had just 27 hits -- the fewest in any LCS going five games
or longer.
"I've never seen four horses like that that come out of the
gate," Angels manager Mike Scioscia said.
Los Angeles was leading 3-2 when Joe Crede hit a leadoff homer
in the seventh against loser Kelvim Escobar.
Escobar struck out four in a row, and five overall, before
walking Aaron Rowand with two outs in the eighth.
Then, Pierzynski found himself in the middle of another
contested call.
In Game 2, he struck out with two outs in the ninth but reached
when umpires ruled catcher Josh Paul didn't catch the ball. Crede
followed with a winning double that tied the series.
In Game 4, Pierzynski admitted his mitt nicked the bat of Steve
Finley, who hit into an inning-ending double play that ended an
Angels' rally attempt as umpires failed to make the call.
This time, he hit a comebacker that bounced off Escobar, who
instead of throwing to first ran to toward the foul line to make a
tag play. He tagged Pierzynski with his glove -- but the ball wasn't
there, it was in his bare right hand.
"I tried to get the ball in the glove, I didn't have a
chance," Escobar said. "Everything seemed to go their way."
Pierzynski initially was called out, but Guillen argued, umpires
conferenced and reversed the call, bringing Scioscia out for a
dispute.
"They got the call right," Scioscia admitted.
Los Angeles then brought in closer Francisco Rodriguez to face
Crede. K-Rod threw a 1-2 breaking ball that the crowd thought was
strike three but was called a ball by plate umpire Ed Rapuano.
Rodriguez threw another ball and Crede hit a grounder up the
middle.
Second baseman Adam Kennedy dived on the shortstop side to stop
it and threw home from a half-sitting position, but the throw was
off-line and late, and Rowand scored the go-ahead run.
ALCS MVP Paul Konerko added an RBI double in the ninth and
Rowand boosted the margin with a sacrifice fly.
It was the sixth AL pennant for the White Sox, who have won the
Series just twice.
Chicago took the initial lead for the fourth straight game, on
Crede's second-inning sacrifice fly off starter Paul Byrd.
Kennedy's RBI single tied the score in the third, but Jermaine
Dye made it 2-1 Chicago with an RBI double in the fifth that chased
Byrd.
The Angels then brought out that scoreboard Rally Monkey who
became famous during their run to the 2002 World Series title -- and
the monkey business worked.
Chone Figgins, hitting just 1-for-15 in the series, doubled into
the right-field corner and Kennedy, who was at first, was allowed
to score because a fan reached over the low wall and touched the
ball. Garret Anderson's sacrifice fly put Los Angeles ahead 3-2.<
Game notes
The White Sox hadn't pitched four straight complete games
since Sept. 21-26, 1974, according to the Elias Sports Bureau, when
Wilbur Wood, Jim Kaat, Kaat again (following a three-day layoff)
and Bart Johnson strung them together. ... The fan who interfered
with Figgins' double was ejected but not arrested, Angels spokesman
Tim Mead said. The Angels would not disclose the fan's name.
Angel Stadium
8:15 PM, October 16, 2005
Attendance: 44,712
Capacity: 45,517
Umpires:
Home Plate Umpire - Ed Rapuano
First Base Umpire - Randy Marsh
Second Base Umpire - Jerry Crawford
Third Base Umpire - Doug Eddings
2023 American League Central Standings
2023 American League West Standings