Customize ESPN
College Football Podcasts
Ohio State stuns Notre Dame with last-second TD to remain unbeaten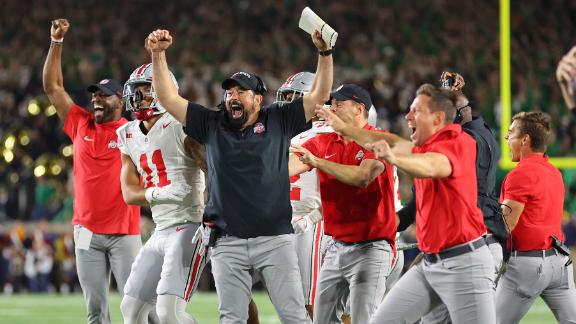 Ryan Day: Ohio State motivated by disrespect in win vs. Notre Dame
Irish take lead over Ohio State after Flores hauls in TD
Marvin Harrison Jr. hurt on Ohio State's TD
Notre Dame stops Ohio State on 4th down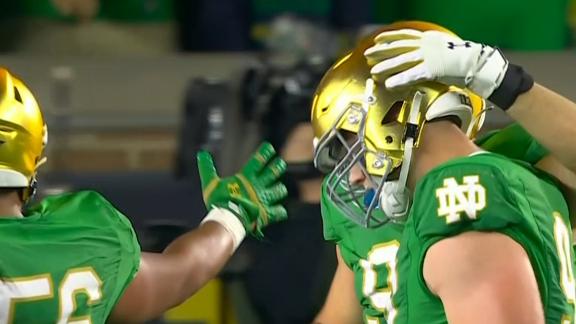 TOP HEADLINES
WEEK 4 AS IT HAPPENED
Oregon routs Colorado after Lanning's fiery pregame speech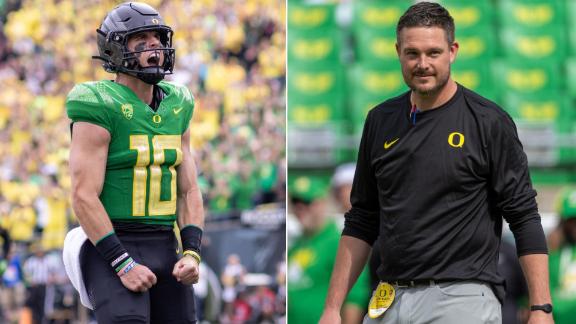 Deion Sanders: That was a 'good old-fashioned butt kicking'
Lanning has more words for Colorado during halftime interview
Shedeur Sanders' late TD pass gets Colorado on the board
Lanning: Colorado's fighting for clicks; we're fighting for wins
ROAD TO THE COLLEGE FOOTBALL PLAYOFF
AN INTENSE ACC BATTLE
Florida State survives Clemson in OT to remain undefeated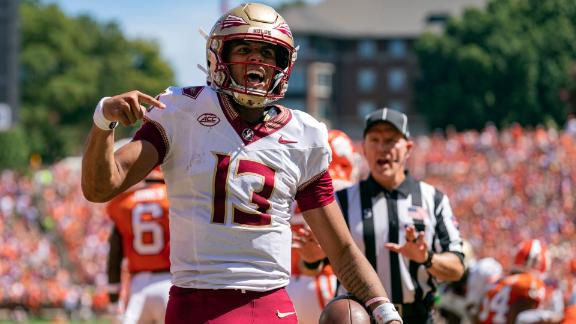 TOP HIGHLIGHTS FROM TOP PROSPECTS
BREAKING THROUGH BARRIERS
Haley Van Voorhis becomes first woman non-kicker to play in CFB game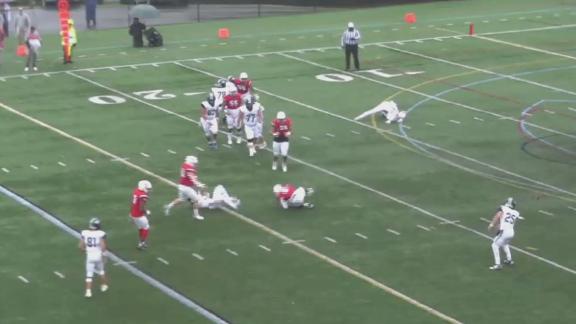 Customize ESPN
Tim Warner/Getty Images

Three weeks into the college football season, who's looked the best and who's proved the most, plus predictions we got right and wrong.

Photo by Brian Bahr/Getty Images

We stacked the top recruiting classes in the country, with Oklahoma and Texas A&M making big moves up and a few other schools falling behind.
Illustration by ESPN

Here you go: For more than 100 years, Notre Dame has been breaking out green uniforms for big occasions, such as Saturday night's game with Ohio State. Here are the stories behind the tradition.

Ron Chenoy/USA TODAY Sports

There just keeps being bulletin board material for the Buffaloes. They are keeping tabs on who said what -- about them, the portal or even sunglasses.