Customize ESPN
College Football Podcasts
USC holds claim to "Position U" for quarterbacks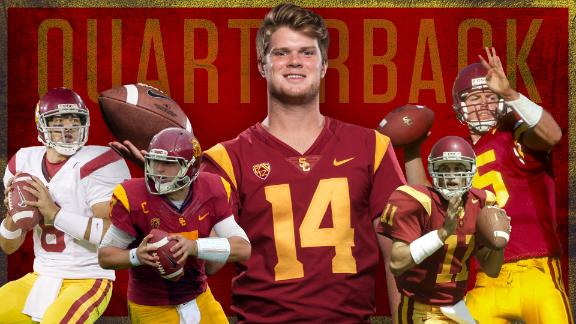 College Football Recruiting
BiG Ten breakdown
Galloway: Ohio State will go undefeated
Joey Galloway predicts that Ohio State will be undefeated this season despite games against Michigan and Nebraska on the road.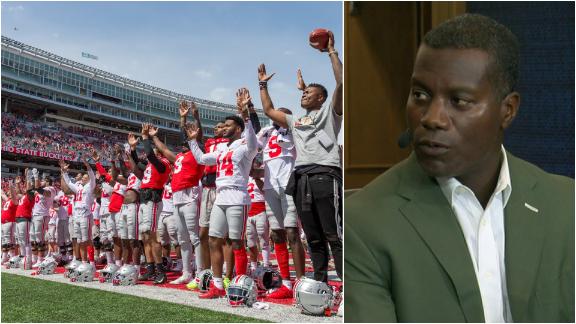 ACC previews
Customize ESPN
'The most polite disrespect you can do'
Ronald Martinez/Getty Images

The anti-Texas sign that unites the Big 12 and rivals beyond has been around for more than 60 years but really took on a life of its own over the past 12 months.
The town that hired Art Briles
AP Photo/LM Otero

Residents of Mount Vernon (population 2,650) have largely shrugged off the national controversy following the town's hire of the disgraced former Baylor coach to lead its football program. But vocal critics remain.
ACC Network

ACCN is the home for 40 football games and 150 men's and women's basketball games. Get closer to 15 championship-winning programs with inside access, studio programming and ESPN Films documentaries. ACCN is coming to let fans nationwide know -- We Do This.