Customize ESPN
College Football Podcasts
THE MATCHES THAT MATTER
RECRUITING UPDATES
ON THE MOVE

NCAAF
Will C.J. Stroud and Bryce Young start immediately in the NFL?
Sal Paolantonio and Mel Kiper Jr. examine what C.J. Stroud's and Bryce Young's roles could look like in the NFL.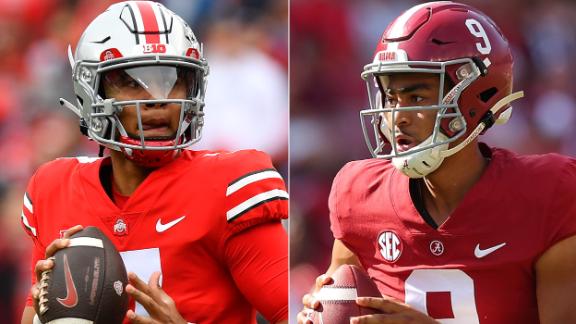 Saban on Mitchell suspension: 'No such thing in being at the wrong place at the wrong time'
Alabama football coach Nick Saban announces the suspension of CB Tony Mitchell following his arrest.
Customize ESPN
Tim Warner/Getty Images

We break down the team that landed the No. 1 quarterback, the school with the most impressive haul of QB recruits and a sleeper QB to watch.
Under Armour

Green, the Irish and St. Patrick's Day. It just makes too much sense. The beloved uniforms will be back for the showdown with the Buckeyes.