Customize ESPN
College Football Podcasts
TOP HEADLINES
WHO'S UP, WHO'S DOWN
CFP CONSIDERATIONS
Audric Estime stuns Duke crowd with 30-yard go-ahead TD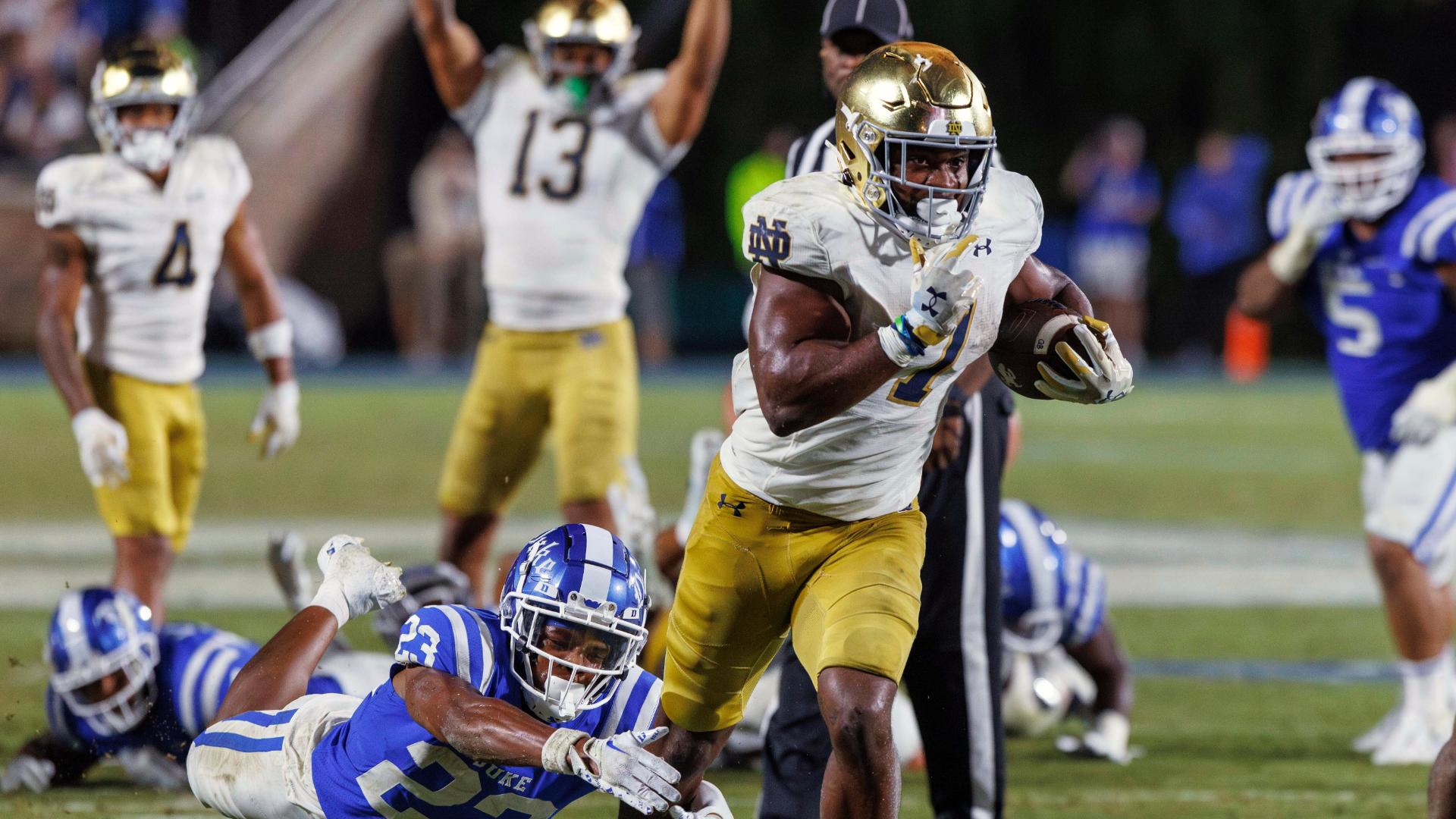 Riley Leonard injured on decisive play for ND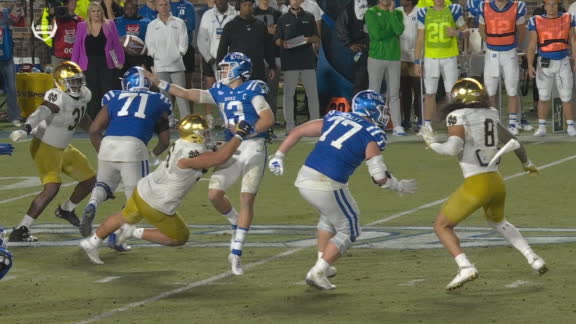 COLLEGE FOOTBALL SCOREBOARD
SATURDAY'S GAMES
MUST-WATCH PLAYS
UCF's Timmy McClain makes unreal play to keep game going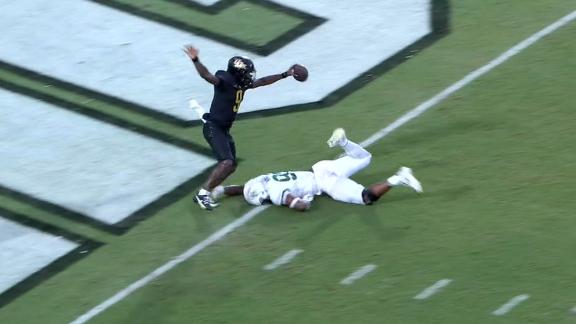 Bowling Green WR reaches back for sensational one-handed TD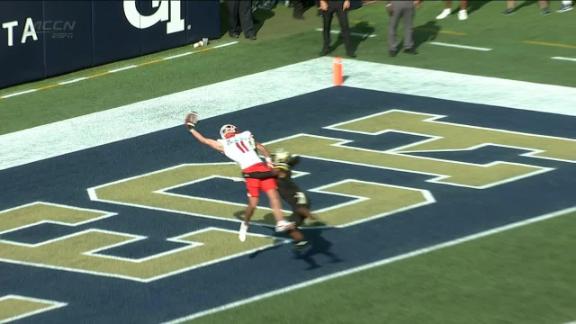 Caleb Williams throws 6 TDs in win over Colorado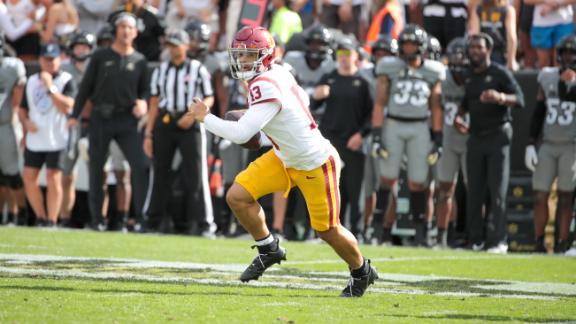 Shedeur Sanders shines with 5-TD performance vs. USC
Deion: You're a hater if you don't see what's coming with Colorado
Omarion Miller hauls in clutch 4th-down TD from Shedeur Sanders
Caleb Williams finds Tahj Washington for a 71-yard TD
TOP TROLLING
IT'S A GAME OF EMOTIONS
Ole Miss fans rush the field after hanging on to defeat LSU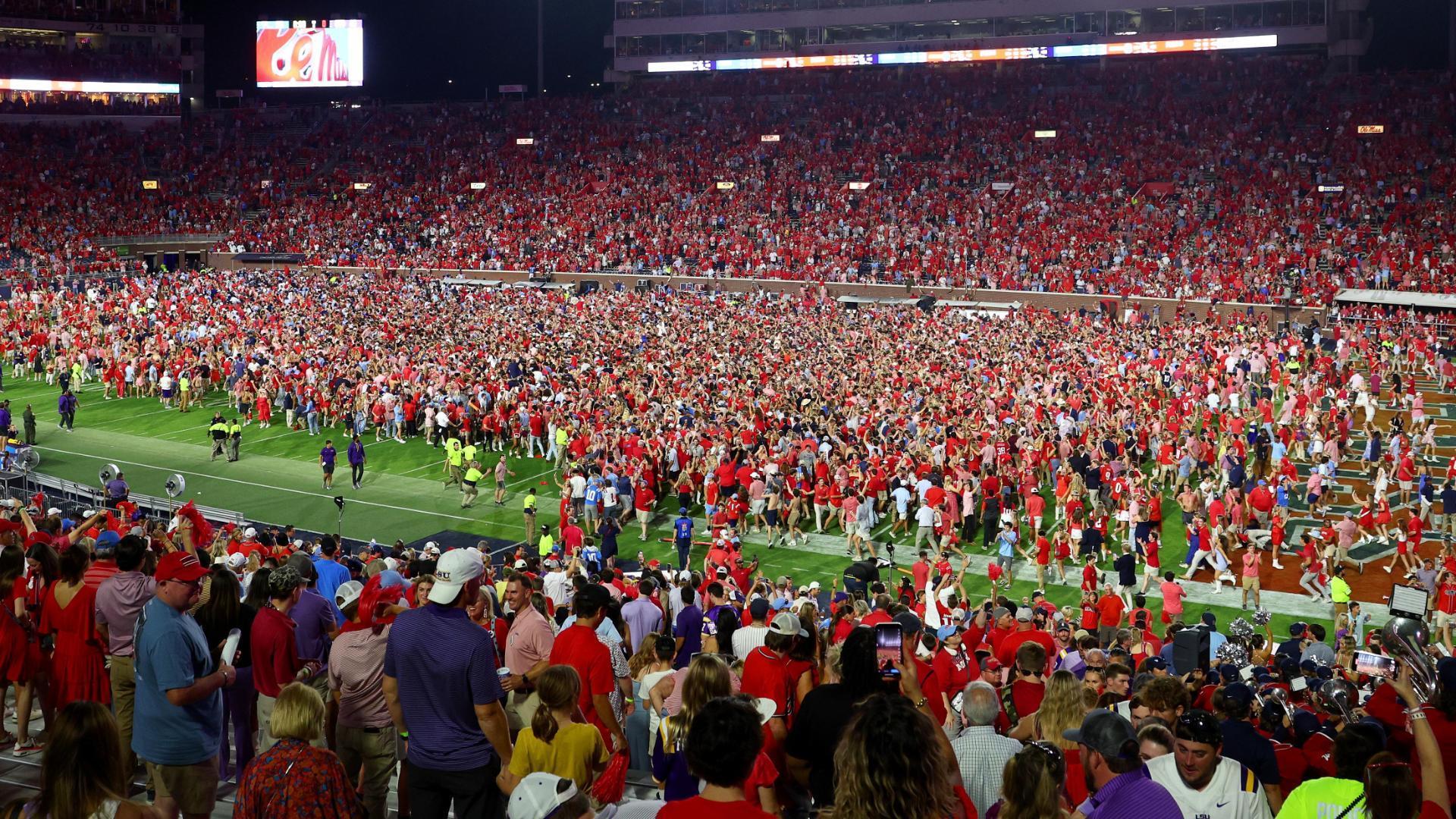 Trent Dilfer incensed on the sideline after a costly penalty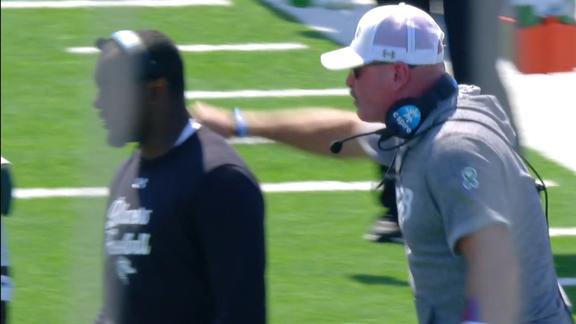 Customize ESPN
Photo by Steph Chambers/Getty Images

NFL draft legend Mel Kiper updates his list of the best prospects in next year's draft, including the top at each position.

AP Photo/David Zalubowski

Colorado places a pair of coaches on ESPN's list of possible head coach replacements for the Spartans.
Courtesy Mississippi State Athletics

Bear Bryant's Tide, the two-time defending national champs, hadn't lost in more than two years until the Bulldogs' shocker. A look back from those who were there.

Illustration by Alexander Wells

Twenty-five years ago, Vols fan J.R. Greene talked his way into leading the team onto the field for the national title game. This is his wild story.

Keric Jackson/Shenandoah University

Van Voorhis, who became the first non-kicker woman to play in a college football game on Saturday, had prepared for this nearly her whole life.