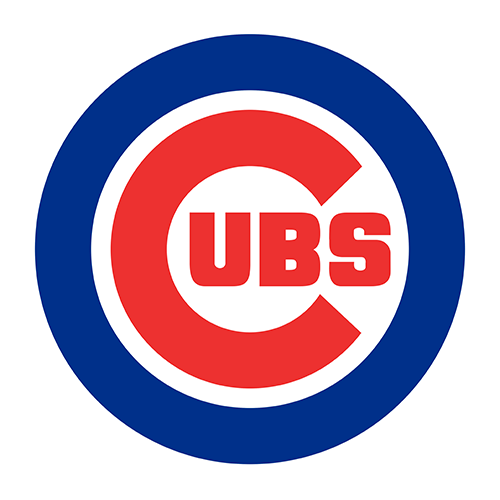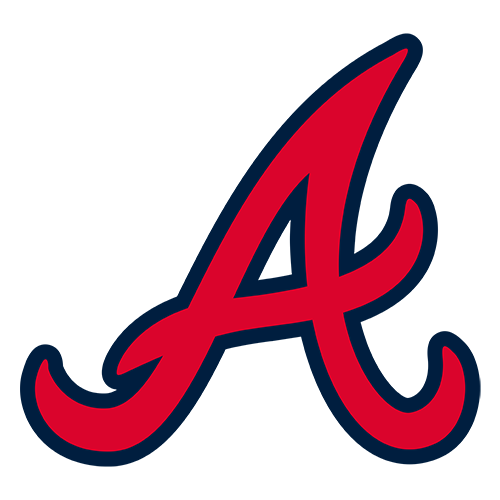 ATLANTA (AP) -- The Braves were so desperate for a win they
called on John Smoltz in the eighth inning. That didn't work.
Instead, it took a little-known infielder with football running
through his blood to keep Atlanta from the brink of another
postseason meltdown.
Game 2 breakdown

Hero


Mark DeRosa. Filling in for the injured Marcus Giles, DeRosa delivered the big hit -- a two-run double in the bottom of the eighth inning to snap a 3-3 tie -- to even the series at a game apiece.

Goat


Randall Simon. While he did contribute with a two-out, pinch-hit single in the top of the eighth, Simon committed a huge blunder a batter later on the same play that tied the game at 3-3. Tom Goodwin drove in Doug Glanville with a sacrifice fly, but on the ensuing throw from the outfield Simon was eventually tagged out attempting to advance to second base to end the inning. Not only did Simon's bone-head play let the struggling John Smoltz off the hook, but it also prevented Sammy Sosa from batting in the top of the ninth.

Turning Point


With a runner on second base and two outs in the bottom of the eighth, Dusty Baker elected to have righty reliever Dave Veres intentionally walk the lefty-swinging Rafael Furcal so Veres could face the right-handed hitting DeRosa. Another option Baker had would have been to bring in lefty Mike Remlinger, who was available as he had warmed up in the bullpen, to face Furcal.

It Figures


The 3-through-6 hitters in the Braves' lineup -- Gary Sheffield, Chipper Jones, Javy Lopez and Andruw Jones -- were a combined 6-for-17 with two runs scored and two RBI. Those four players went a combined 1-for-14 with one RBI in Game 1.

On Deck


On paper, Game 3 is a dream pitching matchup: Greg Maddux, a former Cub, vs. Mark Prior. Maddux was 2-0 with a 2.77 ERA in two starts against the Cubs during the regular season. Prior's numbers in the second half tell just how dominant he's been: 10-1 with a 1.52 ERA in 11 starts.
Mark DeRosa, filling in for injured second baseman Marcus Giles,
hit a two-out, two-run double in the eighth to lead the Braves past
the Chicago Cubs 5-3 Wednesday night.
Atlanta evened the best-of-five NL division series at one game
apiece. Game 3 is Friday night at Chicago's Wrigley Field, with
Greg Maddux starting for the Braves against Mark Prior.
The Braves' vaunted lineup was overshadowed by a guy who doesn't
usually start. DeRosa took over at second base for Giles, who had a
deep bruise on his left leg after tumbling over first base in Game
1.
The Cubs walked Rafael Furcal intentionally to get to DeRosa,
who made them pay by lining a 1-2 pitch from Dave Veres to the wall
in left-center.
"You understand that they're intentionally walking Furcal to
get to you," DeRosa said. "You try to use that anger."
Standing on second, the former Penn quarterback pounded his
hands together.
"I hope the Cubs don't take offense. I meant nothing by it,"
DeRosa said. "I've got the football mentality still. We needed
this game going to Chicago."
As an added bonus, Giles appeared as a pinch-hitter in the sixth
and came through with a run-scoring single that put the Braves
ahead 3-2.
Anxious to protect the lead, Braves manager Bobby Cox called on
Smoltz in the eighth -- even though he missed nearly a month at the
end of the season with a sore elbow.
"You play this game with somewhat of a desperate mentality,"
Smoltz said. "We had to have this win."
The closer had worked two innings only three times all season,
the last on July 23. But Cox was also mindful that Smoltz never got
a chance for a save in the 2002 postseason, when the Braves lost to
the Giants in the opening round.
That was just another postseason failure for Atlanta, which has
12 straight division titles but only World Series title in that
span.
The Cubs weren't intimidated by Smoltz, who has 100 saves over
the past two seasons. Eric Karros and pinch-hitter Randall Simon
hit back-to-back singles before another pinch-hitter, Tom Goodwin,
tied it up with a sacrifice fly.
"I didn't have my best stuff," Smoltz said. "These type of
games are sometimes won more mentally than with stuff. Fortunately,
I was able to make enough pitches in the ninth inning to get three
outs."
Smoltz actually began his redemption in the bottom half of the
eighth, getting down a bunt with two strikes after Vinny Castilla
walked. It was Smoltz's second at-bat of the season.
"When I went up there, I really wanted to swing," he said with
a grin. "But I knew I could get the bunt down."
That led to Furcal's intentional walk and DeRosa's two-run
double. That put Smoltz back on the mound with another lead to
protect. He didn't blow it this time.
The Cubs went down in order, Smoltz pumping his fist when Mark
Grudzielanek popped out to end the game.
"Obviously, you'd like to be up 2-0, especially after winning
the first game," Karros said. "I still feel like we've got as
good a chance as they do."
Braves starter Mike Hampton overcame a terrible start to pitch
six solid innings before a Turner Field crowd of 52,743 -- the most
ever for a postseason game in Atlanta.
For the second night in a row, thousands of Cubs fans boosted
the standing-room-only turnout.
Those fans were in a frenzy when Chicago got off to roaring
start. Without making an out, the Cubs had a 2-0 lead and the bases
loaded. Will Cunnane was already throwing in the Braves bullpen,
trying to get loosened in a hurry on an unseasonably cool Georgia
night.
"I just couldn't get into a rhythm," Hampton said. "I guess I
had to get beat up before I woke up."
Karros struck out swinging. Ramon Martinez took a called third
strike. Damian Miller flailed at strike three to end the inning,
bringing the Braves' fans to their feet.
Hampton struck out the side again in the second, tying a
postseason record with six consecutive Ks.
"It's like we were teeing off on him," Karros said. "Then he
started hitting his spots. There's a reason he was an effective
pitcher for them this season."
Hampton left for a pinch-hitter after the sixth, having allowed
four hits, walked five and struck out nine.
After managing only three hits in Game 1, the Braves pounded
Chicago starter Carlos Zambrano for 11 hits in 5 2-3 innings --
knocking him out of the game with the last one.
Furcal hit a liner off Zambrano's right leg, the ball
ricocheting all the way into foul territory along the first-base
line for an infield hit.
Zambrano didn't appear seriously hurt, but Cubs manager Dusty
Baker decided to call in Kyle Farnsworth.
Hampton looked rusty in his first postseason appearance since
the 2000 World Series, when he pitched Game 2 for the New York Mets
against the Yankees.
Kenny Lofton and Grudzielanek started with walks, and Sammy Sosa
followed with a drive that nearly cleared the center-field wall.
The ball caught the top of the padding and fell back into play for
an RBI double instead of a three-run homer.
The Cubs made it 2-0 when Grudzielanek beat the throw after
Castilla came home on a grounder to third.
The Braves cut Chicago's lead to 2-1 in the bottom half of the
first. Chipper Jones drove in the run with a fielder's choice
grounder, barely beating the relay throw as the Cubs attempted to
turn two.
Andruw Jones, dropped from fifth to sixth in the order, tied the
game at 2-all in the fourth with an RBI single.Game notes
Martinez started at shortstop for the Cubs in place of Alex
Gonzalez. Martinez had a better career average against Hampton than
Gonzalez -- .273 to .143. ... Giles was hurt tumbling over the bag
in Game 1 after hitting a solo homer. Cox hopes he'll be able to
play in Game 3. ... The previous record for a Braves postseason
game was 52,529 for Game 3 of the 1996 division series against Los
Angeles, when the team still played at old Atlanta-Fulton County
Stadium.
Center Parc Stadium
Attendance: 52,743
Capacity: 49,743
Umpires:
Home Plate Umpire - Hunter Wendelstedt
First Base Umpire - Dale Scott
Second Base Umpire - Gary Cederstrom
Third Base Umpire - Jeff Kellogg
2022 National League Central Standings
2022 National League East Standings