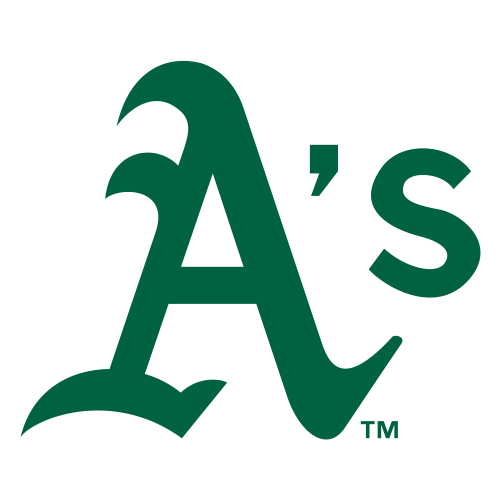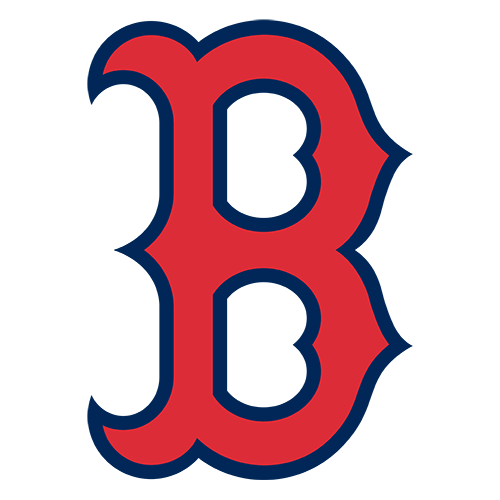 Nixon's walk-off homer keeps Red Sox alive
BOSTON (AP) -- Three errors in one inning. Two bizarre plays at
the plate in another. Two obstruction calls in the game and --
perhaps the weirdest thing of all -- a perfect performance from the
Boston bullpen.
And then all the wackiness gave way to something quite routine
for the Red Sox this season -- a game-winning home run.
Game 3 breakdown

Unsung Hero


Mike Timlin. Three perfect innings. That's something you don't see too often in a Red Sox reliever. Timlin entered in the eighth and shut down the A's three best hitters, Miguel Tejada, Eric Chavez and Ramon Hernandez. He finished just as strong, striking out Eric Byrnes and Erubiel Durazo in the 10th.

Goat


Byrnes. Colliding into Jason Varitek can't feel good. But Byrnes let the pain get the better of him. No call from the ump meant no run for Oakland. Had he touched home plate instead of shoving the Sox catcher and walking back to the dugout, the A's would be making ALCS plans right now.

Turning Point


The sixth inning. Following the Byrnes debacle, Tejada followed with another mental lapse. After bumping into Bill Mueller at third, Tejada failed to finish off the play. Obstruction was called, but in third-base umpire Bill Welke's view, not enough to award an extra base. The throw home was high and wide. Good chance Tejada could have scored. Instead, he stopped to argue and it cost the A's the victory.

It Figures


Manny Ramirez and David Ortiz are a combined 1-for-25. Tejada and Chavez, a combined 1-for-29. Ugly.

On Deck


Tim Hudson vs. John Burkett in Game 4 on Sunday at Fenway. The last time Hudson pitched on three days' rest was in Game 4 of last year's first-round series against Minnesota. He was rocked by the Twins, lasting only 3.1 innings in an 11-2 loss. Burkett hasn't pitched since Sept. 26.
Sore-legged pinch-hitter Trot Nixon homered in the 11th, and
Boston took advantage of Oakland's bumbling baserunning and
fielding to beat the Athletics 3-1 Saturday night and avoid
elimination in their best-of-five AL playoff series.
"All the home runs you hit in your career in the regular season
don't mean much unless you start hitting some in the postseason,"
said Nixon, who missed the last five games of the regular season
with a strained calf muscle. "This is what you work for."
Boston managed just seven hits but forced Game 4 Sunday thanks
to four Oakland errors -- three in the second inning. The A's also
had two runners thrown out at the plate in a bizarre sixth that
sent the umpires to their rule books and A's manager Ken Macha into
a fury.
The score remained 1-1 until the 11th -- the second time in three
games the teams have needed extra innings. But the Red Sox have
thrived under pressure, winning a league-leading 23 games this
season in their last at-bat.
Rich Harden, Oakland's fifth pitcher, came on to start the 11th
and got Kevin Millar to pop out. Doug Mirabelli then singled to
right and Nixon, batting for Gabe Kapler, hit a 1-1 pitch to
straightaway center field.
"He was waiting for that pitch, I guess," Harden said. "I
give him credit."
Raising his fist in the air as he rounded the bases, Nixon was
met at home plate by his teammates in a celebration reminiscent of
the one that greeted the team's wild-card clincher -- the last time
they had played at Fenway.
Boston's much-maligned bullpen threw four perfect innings, three
by Mike Timlin, before Scott Williamson pitched the 11th for the
win.
"We've done a lot of talking about that bullpen since opening
day this year," Boston manager Grady Little said. "Tonight we
were awfully proud of what they did."
John Burkett pitches Sunday against Tim Hudson. A Red Sox win
would send the teams back to Oakland for Game 5 Monday, and Pedro
Martinez probably would face Barry Zito for a chance to advance to
the AL championship series.
"We really believe that we're still in this thing," said Derek
Lowe, who allowed six hits and an unearned run in seven innings.
It was the seventh consecutive time that the A's have lost a
playoff game in which they had a chance to advance. Despite making
the playoffs in four straight years, Oakland has not won a
postseason series since sweeping Boston in 1990 to make it to the
World Series.
---
The A's had won 10 consecutive playoff games against the Red
Sox, also sweeping them in 1988. The Red Sox have not won the World
Series since 1918, but their recent history bodes a little better:
They rallied from an 0-2 deficit to beat Cleveland in the first
round of the 1999 playoffs.
Oakland was the last team to blow a 2-0 lead in the first round,
losing three straight to the New York Yankees in 2001 -- a skid that
with Jeremy Giambi's mistake on the bases.
"We played a poor second inning," Macha said. "I think we
gave them seven outs in the second inning. It's amazing they only
got one run."
Returning to the site of their over-the-top celebration of the
wild-card clincher, the Red Sox brought a festive mood despite a
2-0 deficit.
Several players -- including Nixon -- got crew cuts as a symbol of
team unity. Backups taped cheers to the back of their jackets to
prompt the fans behind the dugout to heckle Oakland starter Ted
Lilly.
Lowe was up to the task, and the A's wasted the best chance they
had.
With runners on first and third in the sixth, Miguel Tejada
dribbled a ball toward third base. Lowe fielded it and threw it
past catcher Jason Varitek, who blocked the plate as Eric Byrnes
slid past.
Varitek ran to get the ball -- getting a two-handed shove from
Byrnes on the way -- and Byrnes made no effort to touch the plate.
Umpire Paul Emmel made no signal until Varitek tagged Byrnes, who
hurt his left knee on the play.
"I didn't care if my leg had fallen off," Byrnes said, "I
would have gone back and touched the plate."
Then things got weirder.
Ramon Hernandez hit a grounder past shortstop Nomar Garciaparra
for an error that allowed Erubiel Durazo to score. Third baseman
Bill Mueller collided with Tejada, and umpire Bill Welke signaled
obstruction.
Tejada trotted nonchalantly toward home. Varitek got the ball
and tagged him out. The A's argued for several minutes, but under
rule 7.06 (b) it is the umpire's judgment whether to award an extra
base to an obstructed runner.
"The runner is in peril to be put out," said Steve Palermo, a
baseball supervisor of umpires. "Bill Welke determined that Miguel
Tejada would not have scored if there had not been obstruction."
Millar started off the second with an infield hit, diving
headfirst into the base to beat the throw from Eric Chavez at
third. On Varitek's grounder, Tejada booted the ball to put runners
on first and second.
Chavez fielded Kapler's grounder and stepped on the bag for one
out, but a bad throw to first allowed the runners to advance.
When Damian Jackson hit a grounder to Chavez, he caught Varitek
caught in a rundown. But Chavez got in the Varitek's way on a throw
back from the catcher and was called for interference.
Welke signaled for Varitek to score.
Game notes
Manny Ramirez is 1-for-12 with 11 runners left on, and
David Ortiz is 0-for-13. ... Tejada is 1-for-15 and Chavez
0-for-14.
Fenway Park
Attendance: 35,460
Capacity: 37,673
Umpires:
Home Plate Umpire - Paul Emmel
First Base Umpire - Gerry Davis
Second Base Umpire - Jim Joyce
Third Base Umpire - Bill Welke
2023 American League West Standings
2023 American League East Standings