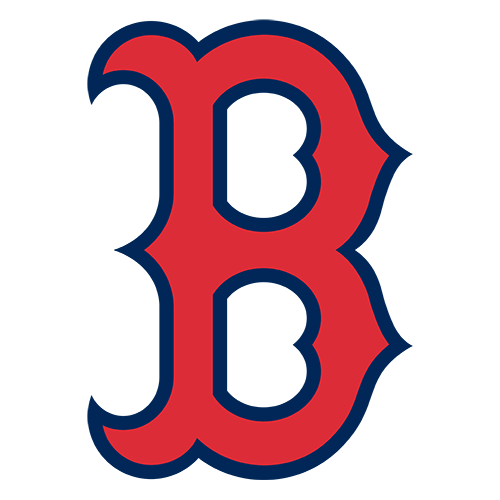 Rivera finishes what Clemens started
BOSTON -- The Yankees were pounding Pedro Martinez on Saturday and he does not take losing lightly, and so Martinez made his stand, throwing a fastball behind the head of right fielder Karim Garcia in the fourth inning. There was little room for sanity in Fenway Park thereafter.
In the incidents that followed, Yankees coach Don Zimmer, born in 1931, tried to punch Martinez, born in 1971. And Martinez threw the 72-year-old coach to the ground. Garcia tried to cut out the legs of Boston second baseman Todd Walker, and later lacerated his hand while joining a fight between the Yankees' relievers and a member of the Red Sox grounds crew.
Game 3 breakdown

Unsung Heroes


The umpires. When the benches emptied in the bottom of the fourth inning after Manny Ramirez made a few steps toward Roger Clemens, which was precipitated by a pitch up and out of the strike zone, the entire umpiring crew quickly restored order and did so without ejecting any players.

Goat


Nomar Garciaparra. His bat has totally gone silent. He went 0-for-4 and stranded five runners on base. For the series, he's 2-for-13 (.154) with no extra-base hits and four strikeouts. He's also gone 10 straight postseason games (eight so far in this season's playoffs along with the final two games of the 1999 ALCS vs. the Yankees) without driving in a run.

Turning Point


Known in the past to sometimes let his emotions get the best of him, Clemens showed his mature side after the benches emptied in the fourth. Once play resumed, Clemens went on to strike out Ramirez and then retired David Ortiz and Kevin Millar to end the inning. He then got through the fifth and sixth innings unscathed before being taken out. The Red Sox cut the Yankees' lead to 4-3 with one run in the seventh, but never got closer than that.

It Figures


When Mariano Rivera enters the game, it's essentially over. In four outings this postseason (three of which for two innings), Rivera has pitched seven shutout innings and has retired 21 of the 22 batters he's faced.

On Deck


David Wells will face John Burkett in Game 4 on Sunday. Wells was 2-1 with a 3.91 ERA in four starts against the Red Sox this season. Burkett was 0-1 with a 3.27 ERA in two starts against the Yankees.
Amid the turmoil, however, Roger Clemens -- the eye of many past firestorms -- stayed focused and maintained a calm where there was almost none, and pitched six innings to beat the Red Sox in Game 3 of the American League Championship Series, 4-3. The victory could turn out to be pivotal for the Yankees, who now lead the best-of-seven playoff series, two games to one. "I know it's the playoffs and a great setting," said Clemens, "but gosh, when I told y'all the other day it was going to be festive, I didn't know it was going to be this festive."
The tension and craziness carried over after the game. Zimmer was taken away from Fenway in an ambulance, to be checked at a local hospital. Randy Levine, the Yankees' president, engaged in a shouting match with Sandy Alderson, the third highest ranked official in baseball, over security issues. And members of both teams accused their opponents of behaving badly -- and the Yankees were particularly angry with Martinez.
"I know there's no question in my mind that Pedro hit (Garcia) on purpose," said Yankees manager Joe Torre.
Said Yankees catcher Jorge Posada: "If you're going to hit somebody, you don't try to hit them in the head. We've got families here."
Yankees reliever Jeff Nelson added, "And after that, he throws a 70-year-old man to the ground. That's even worse."
Martinez's first pitch of the game was 83 mph and he labored through the first three innings, throwing lots of curveballs and sliders and changeups and not many fastballs. When he did throw fastballs, the velocity was in the range of 87-88 mph (The radar gun readings on the local television broadcast virtually matched the radar readings posted on the massive scoreboard in Fenway Park -- except when Martinez threw his fastball; then the gun readings in Fenway were consistently 2 to 5 mph higher, perhaps for the benefit of the Yankees' psyche).
When Jason Giambi batted in the third inning, Martinez threw five breaking balls, none of them higher than 76 mph. Martinez did not have anything close to his best stuff.
The Yankees swung freely against him, coming back quickly after Manny Ramirez hit a two-run single off Clemens in the bottom of the first inning. Garcia singled home Posada in the second inning, and Derek Jeter slammed a hanging curve for a homer in the third to tie the score at 2-all.
Posada drew a walk to lead off the fourth, Nick Johnson singled and Posada took third, and Hideki Matsui bounced a double into the stands in right field to score Posada. The Yankees led, 3-2, there was nobody out, and Martinez was getting smoked.
Garcia was due to hit, with first base open, and Boston catcher Jason Varitek walked to the mound. He and Martinez talked at length, and when Varitek returned, he called for a fastball and set his target inside. Martinez whizzed a fastball, directly behind Garcia's head.
Garcia hunched forward and screamed at Martinez. He was echoed by many from the Yankees' dugout. Zimmer shouted, referring to Martinez with a profanity. Home plate umpire Alfonso Marquez issued a warning to both teams, and Torre walked out to talk to complain -- with a clear memory of a game earlier this season, when Martinez hit Alfonso Soriano and Jeter in the first inning, injuring both temporarily.
The fastball had appeared to hit Garcia's bat, but Garcia said afterward it hit the top of his back and Marquez ruled the pitch hit Garcia; the Yankees' right fielder was awarded first base. Bases loaded, nobody out.
Soriano then hit a hard grounder to shortstop for a double play, the Yankees adding another run to take a 4-2 lead. But when Garcia went into second base, he launched himself into Walker's legs. "The intent was not to take me out, but to do damage," said Walker, "and I was very upset about that. But if I were him, I'd do the same thing in that situation."
Said Garcia: "It's too bad Walker had to pay the price."
Walker and Garcia had words, a shove, and some of the Yankees in the dugout began edging out onto the field, prepared in case a full-fledged fight broke out.
Then Martinez and Posada began shouting at each other, Posada pointing at the Boston pitcher while he was being restrained, Martinez screaming while jabbing a finger toward his own head. Clemens came out of the Yankees' dugout and started pushing his way toward the field, shouting in Martinez's direction. A caldron of emotion was boiling.
---
Martinez closed out the inning by getting Enrique Wilson on a pop-up, and as Clemens came out to pitch the bottom of the fifth, he talked extensively with the umpires because of what had occurred -- Martinez's pitch behind Garcia's head, the angry words that followed -- it was not a question of if Clemens would respond, but when. Clemens told crew chief Tim McClelland and Marquez the warning would not prevent him from pitching inside. "They totally understood what I had to say and they totally respected what I had to say," Clemens said afterward.
Ramirez led off the bottom of the fourth, and Clemens' fourth pitch was inside and high -- not close to his head, but close enough to set off Ramirez, who pointed a bat at Clemens and started screaming. The benches and bullpens emptied, and after Clemens took a couple of steps toward Ramirez, Jeter pushed him away.
Martinez was the last player to come out of the Boston dugout, and Zimmer -- a grandfather -- circled the mass of bodies in the infield and went right at Martinez, stepping forward and trying to throw a punch with his left hand. Martinez grabbed Zimmer, who was moving forward, and tossed him to the ground.
Zimmer stayed on the ground, dazed, a small cut on the bridge of his nose, others pushing and shoving on the field around him. Yankees trainer Gene Monahan tended to Zimmer, and the umpires met and talked; the incident delayed the game 15 minutes. No one was ejected.
"We have the utmost respect for Don Zimmer," said Walker. "He put himself at risk by charging Pedro the way he did, and that's a sad thing. Nobody in this clubhouse blames Pedro for what he did."
Zimmer was curt in response: "I got nothing to say. Nothing."
Afterward, Boston manager Grady Little and the Red Sox players seemed to acknowledge that Ramirez had overreacted to Clemens' pitch. "After looking at it on the video," Little said, "I don't think it was that close."
Boston center fielder Johnny Damon said, "On the replay, it didn't look as close as we thought, but in that situation, you didn't want a ball thrown at your head."
The scrap seemed to energize both Clemens and Martinez, both pitchers pumping fastballs, preventing any runs in their last innings of work. The Red Sox had runners at first and second and nobody out in the bottom of the sixth, with Nomar Garciaparra and Ramirez due to bat. Jose Contreras began warming up in the Yankees' bullpen.
Clemens pitched aggressively to Garciaparra, striking him out on three pitches, and then Ramirez bounced to shortstop, where Jeter began a 6-4-3 double play. Clemens pointed at Jeter excitedly and pumped his fist, celebrating his last inning in Fenway Park. "I thought he did a good job of keeping his cool out there," said Walker, referring to Clemens.
The Red Sox scored a run against Yankees' relievers Felix Heredia and Contreras in the bottom of the seventh, reducing the lead to 4-3, but Mariano Rivera took over in the eighth and shut down Boston.
As Rivera prepared to pitch the bottom of the ninth, a nasty altercation broke out in the Yankees' bullpen. According to Nelson, a member of the Red Sox grounds crew -- Paul Williams -- had waved a towel repeatedly and when he told Williams to stop, Williams came at him and started the fight.
A Red Sox spokesman issued a statement later saying that Williams had merely double-pumped to the crowd, and was taken down by members of the Yankees' bullpen. "It seems to be an attack and a beating unwarranted," said the spokesman.
The grounds keeper was taken away in an ambulance to be examined, and shortly thereafter, Zimmer was strapped onto a stretcher and put into a different ambulance. If the nurses manage to keep the Yankee and the member of the Red Sox nation separated, they would be the first on this day.
Buster Olney is a senior writer for ESPN The Magazine.
Fenway Park
8:00 PM, October 11, 2003
Attendance: 34,209
Capacity: 37,673
Umpires:
Home Plate Umpire - Alfonso Marquez
First Base Umpire - Derryl Cousins
Second Base Umpire - Joe West
Third Base Umpire - Angel Hernandez
2023 American League East Standings