DIVISIONAL PLAYOFFS
STL leads series 2-1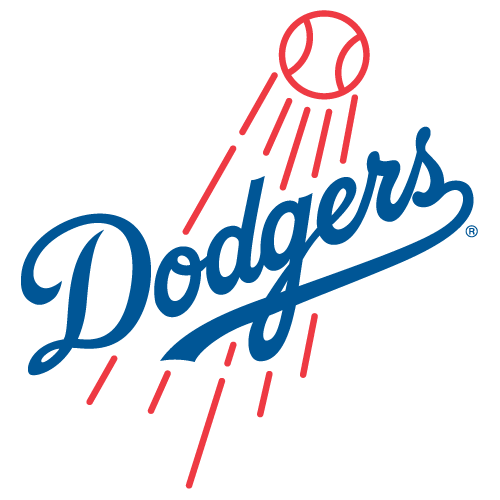 LA gets 1st postseason win since '88
LOS ANGELES -- Never has Lima Time meant so much or been this good.
Jose Lima pitched a five-hitter Saturday night and the Los Angeles Dodgers staved off elimination in their first-round series by beating the St. Louis Cardinals 4-0.
Game 3 Breakdown
Hero

Jose Lima. Pitching in the biggest game of his career, Lima was absolutely brilliant. He tossed a five-hit shutout against perhaps the best lineup in the majors.
Goat

Matt Morris. He gave up 35 homers during the regular season, and couldn't avoid the longball in this outing as well. He allowed two solo homers, both to Shawn Green.
Turning Point

The Dodgers snapped a scoreless tie by scoring two runs in the bottom of the third. Alex Cora reached base to lead off the inning by getting hit by a pitch. He went to third on a single by Brent Mayne. Lima then loaded the bases after beating out a bunt. Morris retired the next two batters, but couldn't escape the jam as Steve Finley proceeded to line a two-run double down the left-field line to give L.A. all the runs it would need.
It Figures

The Cardinals had as many home runs in Game 1 (five) as they had hits (five) in this game.
On Deck

Game 4 will pit Jeff Suppan for the Cardinals against the Dodgers' Odalis Perez, who suffered the loss in Game 1. Suppan topped the St. Louis staff with 16 wins during the regular season.
Steve Finley hit a two-run double and Shawn Green hit two solo homers as the Dodgers won their first postseason game since the 1988 World Series.
Lima, an animated 32-year-old right-hander who has struggled for much of the last five years, followed two miserable outings by Los Angeles starters with his first complete game since 2001.
"It doesn't get any better than this right here," Lima said. "I knew I was having a great game, but I didn't want to be too excited and get away from my game. I kept telling myself every batter, 'Jose, if you get this guy out, you will win the game.'"
Working against the team that led the NL in batting with a .278 average and runs scored with 855, Lima pitched his second career shutout, striking out four and walking one.
Larry Walker, Albert Pujols and Scott Rolen, the Cardinals' 2-3-4 hitters, went a combined 0-for-12. Jim Edmonds, who bats fifth, had two hits, as did leadoff hitter Tony Womack.
"I tried to keep at least one of those guys off base," Lima said of the Cardinals' heavy hitters. "I tried to stay away from big innings."
Lima pumped his fist, shouted and pointed at teammates in celebration and practically danced off the field after setting the Cardinals down inning after inning. Before his warmup throws in the first inning, he used his finger to draw on the back of the mound
the initials of his wife, son, mother and late grandmother, who died 2½ months ago.
"He's always been like that," Cardinals outfielder Reggie Sanders said. "One thing, on our part, you can't get too hyped up or too caught up on that. Lima has always been Lima. He tries to get you caught up in his world. He did tonight."
After he retired the Cardinals in the eighth, the crowd of 55,992 -- the largest at Dodger Stadium since Game 2 of the 1988 World Series -- chanted, "Lima! Lima! Lima!" He came out of the dugout to take a curtain call.
"I don't know that you can do it much better," Dodgers manager Jim Tracy said. "That's not bad for someone who came to spring training not guaranteed a job."
Lima signed a minor-league contract with the Dodgers last winter. He went 21-10 with the Houston Astros in 1999 but was 7-16 the following year. He pitched in the independent league in 2003 before joining the Kansas City Royals in June.
Tracy said had the Cardinals gotten a runner on base in the ninth, he would have gone to closer Eric Gagne. It didn't happen, as Lima retired Pujols and Rolen on fly balls and Edmonds on a popup.
Cardinals manager Tony La Russa said not too many of Lima's 109 pitches went down the middle.
"We had a lot of trouble getting to the top of the ball, made a lot of outs in the air," La Russa said. "He did a very good job."
Odalis Perez, rocked for six runs in 2 2/3 innings in Tuesday's opener, starts Sunday night for the Dodgers against Jeff Suppan. If the Dodgers win, a fifth and deciding game will be played Monday night in St. Louis. No NL team has won the division series after
falling behind 0-2 since the expanded playoffs began in 1995.
Los Angeles had lost eight postseason games in a row since beating Oakland in the 1988 World Series. The Dodgers were swept 3-0 by Cincinnati in 1995 and by Atlanta the following year and then didn't get back to the playoffs until this year, when they twice
lost 8-3 in St. Louis.
Lima, 9-1 with a 3.08 ERA at Dodger Stadium this season, faced more than four batters in an inning only once -- when the Cardinals put two on with two outs in the fifth. Losing pitcher Matt Morris grounded into a forceout to end the threat.
Green hit solo homers off Morris in the fourth and sixth to give Los Angeles a 4-0 lead, with both sending the crowd into a frenzy.
The Dodgers, unable to get the clutch hit in the first two games, got one in the third when Finley hit a two-out, two-run double. It's his only hit in 12 at-bats this series.
Los Angeles got a big break earlier in the inning. Alex Cora was hit by a pitch and went to third on Brent Mayne's single. It appeared Lima's bunt bounced up and hit his bat as he left the batter's box, meaning it should have been ruled a foul ball or he should have been called out. Cardinals catcher Mike Matheny threw to second, but Mayne was safe, leaving the bases loaded.
"They went and discussed it and they didn't see it," La Russa said of the umpiring crew. "You can't call it if you don't see it."
Morris retired the next two batters before Finley came through, slicing a broken-bat double inside third. It's his only hit in 12 at-bats in the series.
Green opened the fourth by hitting a 2-0 pitch over the left-center wall and hit the first pitch from Morris over the right field fence with two outs in the sixth.
Morris, pitching for the second time since Sept. 20, gave up four runs and six hits seven innings before being lifted for a pinch-hitter.
Game notes
When Green hit a one-out single in the second, it snapped a string of 18 straight Los Angeles batters retired by Morris, who set down the final 14 in a two-hit, 3-0 victory over the Dodgers on Sept. 3. ... Green is the first Los Angeles player to homer in consecutive postseason games since Kirk Gibson accomplished the feat in the fourth and fifth games of the 1988 NL Championship Series. ... Matheny singled in the fifth to extend his postseason hitting streak to 12 games -- the longest active postseason hitting streak. ... Cora was hit by pitches 18 times this season -- the most by a Dodgers player since they moved to Los Angeles in 1958.
Dodger Stadium
Attendance: 55,992
Capacity: 56,000
Umpires:
Home Plate Umpire - Chuck Meriwether
First Base Umpire - Bruce Dreckman
Second Base Umpire - Gerry Davis
Third Base Umpire - Brian Onora