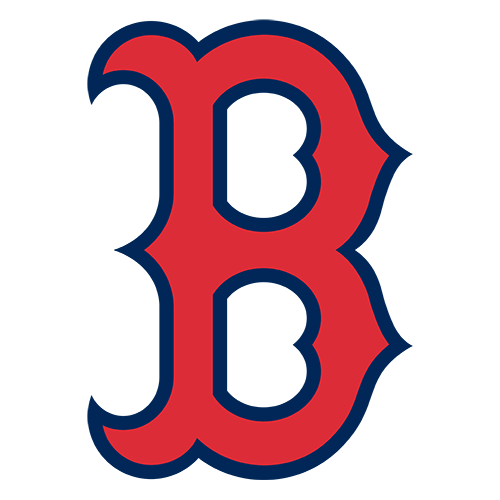 Schilling sends Sox to Game 7
NEW YORK (ESPN.com news services) -- With blood seeping through his sock and bravado
etched on his face, Curt Schilling shut down the Yankees and -- just
as he wanted -- shut up 55,000-plus New Yorkers.
Now, with the benefit of two reversed calls by umpires, the
Boston Red Sox are just one win away from the most shocking
comeback in baseball postseason history and another chance to
reverse The Curse.
Game 6 Breakdown
Hero

Curt Schilling. With his team facing elimination for the third straight game, Schilling delivered in a way the Red Sox envisioned he could when they acquired him last offseason. And to think, he pitched with a torn tendon in his right ankle. The guy will forever be a legend in New England for what he did in this start.
Goat

Tony Clark. He went 0-for-4 with three strikeouts, including fanning with the potential tying runs on first and second to end the game.
Turning Point

After retiring the first two batters in the top of the fourth on ground balls, Jon Lieber quickly ran into trouble. Kevin Millar hit a double to left and came into score on a single to center by Jason Varitek. Orlando Cabrera then followed with a single to left, pushing Varitek to second. Next up was Mark Bellhorn, who slapped a three-run homer over the wall in left field to give the Red Sox a 4-0 lead. Prior to that at-bat, Bellhorn was 3-for-21 (.143) in the series.
It Figures

The Red Sox are 5-0 in Game 6s when facing elimination in a best-of-seven series. The Yankees, meanwhile, have lost Games 6 and 7 at home only once in their postseason history.
On Deck

A do-or-die Game 7 is scheduled for Wednesday at Yankee Stadium. Derek Lowe will get the start for the Red Sox. He'll pitch on two days' rest after pitching 5 1/3 innings in Game 4. The Yankees are expected to start either Kevin Brown, who got knocked out after tossing just two innings in Game 3, or Javier Vazquez, who took over for Brown and earned the win after pitching 4 1/3 innings.
Pitching on a dislocated ankle tendon held down by three sutures
put in the day before, Schilling gave up one run over seven innings
as the Red Sox beat the Yankees 4-2 Tuesday night to save their
season for the third day in a row and force a winner-take-all Game
7 for the AL pennant and a trip to the World Series.
A series that was three outs from a sweep on Sunday is now tied
3-3.
"When I saw blood dripping though the sock and he's giving us
seven innings in Yankee Stadium, that was storybook," Boston first
baseman Kevin Millar said.
Wednesday's finale will mark the second straight year the AL
championship series has gone the distance between baseball's
perennial pinstriped power and a Boston team desperately trying to
win the World Series for the first time since 1918.
"We just did something that has never been done yet,"
Schilling said. "It ain't over yet. It ain't over by any stretch
against this team and this organization."
He wanted nothing more than to beat this organization.
The day before the series began, Schilling brashly said: "I'm
not sure I can think of any scenario more enjoyable than making
55,000 people from New York shut up."
He failed in the opener, a 10-7 loss in which he lasted just
three innings.
The Yankees won the next two games, too, and were ahead 3-0 in
the series before blowing a ninth-inning lead in Game 4 at Fenway
Park and losing in the 12th Sunday night. They led Game 5 in the
eighth Monday, then lost that one, too, another marathon that
stretched on for 14 innings and almost 6 hours.
Forcing Game 7
Here are the teams who've forced a Game 7 after being down 0-3, and how each fared in the deciding game.
NBA
2003: Trail Blazers vs. Dallas (Lost)

1994: Nuggets vs. Utah (Lost)

1951: Knicks vs. Rochester (Lost)
NHL
1975: Islanders vs. Philadelphia (Lost)

1975: Islanders vs. Pittsburgh (Won)

1945: Red Wings vs. Toronto (Lost)

1942: Maple Leafs vs. Detroit (Won)
1939: Rangers vs. Boston (Lost)
Of the 25 previous major league teams that fell behind 3-0 in a
best-of-seven series, none had forced a Game 7. But back in the
Bronx, where they wasted a four-run lead in Game 7 last year, the
Red Sox broke through with a four-run fourth against Jon Lieber.
Schilling, who accepted a trade to the Red Sox last fall for the
express purpose of beating the Yankees, took a three-hit shutout
into the seventh before allowing Bernie Williams' solo homer.
Last week, he seemed done for the season. The tendon was sutured
Monday, but he couldn't wear a special high-top shoe because it put
too much pressure on the area. As soon as he left the game Tuesday
night, the suture was removed.
"This training staff was just phenomenal -- the things they did
for me over the last four, five, six days," he said. "To avoid
having it popping in and out, they sutured the skin down to
something in between the two tendons to keep the tendon out. It
worked."
After chasing the Yankees all summer and falling short in the AL
East race for the seventh straight season, the wild-card Red Sox
caught up to their old rival, an unexpected turn of events given
how close Boston was to packing up for the winter just 48 hours
earlier.
The Red Sox improved to 5-0 in Game 6s when facing elimination in a best-of-7 series. In addition to Tuesday night's win, they won last year at New York, won over California in 1986, won in the '75 World Series versus the Reds and won in the '67 World Series against the Cardinals.
"We've got to play better for one game, that's the bottom
line," Yankees captain Derek Jeter said. "Their team has
responded. We're going to find out about our team tomorrow night."
Boston knuckleballer Tim Wakefield, originally scheduled to
start Game 7, said Derek Lowe will start instead. Yankees manager
Joe Torre said he hadn't decided on his starter -- Kevin Brown or
Javier Vazquez are the most likely candidates.
"I guess it was supposed to come to Game 7," Torre said. "We
just have to call on the reserve that enabled us to bounce back
from a lot of challenges all year."
While the Yankees are trying for their seventh AL pennant in
nine seasons under Torre and record 40th overall, the Red Sox are
attempting to reach the World Series for the first time since 1986.
The finale will be the 52nd meeting of the teams since the start of
the 2003 season.
The Yankees have lost Games 6 and 7 at home only once in their postseason history, when the Cardinals took both games to win the 1926 World Series.
That series ended with Babe Ruth thrown out trying to steal second base on a failed hit-and-run with his team losing 3-2.
"All those games and it's down to one," Boston reliever Mike
Timlin said. "We could probably have done this in spring training
and saved the trouble."
While the ghosts of Yankees' past usually turn games for New
York in the Bronx, Boston got the breaks in this one on two huge
reversed calls.
After Orlando Cabrera's RBI single in the fourth, Bellhorn hit a
ball over the left-field wall that was at first ruled a ground-rule
double by left-field umpire Jim Joyce before it was correctly
changed to a three-run homer that made it 4-0. Marsh said the other
five umpires all said it was a homer.
Bellhorn had been in a 4-for-32 postseason slump.
"I didn't think I hit it good enough," he said. "I kind of
surprised myself that it went out."
Then in the eighth, after Miguel Cairo's double and Jeter's RBI
single off Bronson Arroyo pulled the Yankees to 4-2, Alex Rodriguez
hit a ball between the mound and first. Arroyo picked it up and ran
toward first, where just before the base the striding A-Rod slapped
the ball away.
Jeter came all the way around to score as the ball bounced down
the right-field line. After Boston manager Terry Francona came out
to argue, the umpires huddled, discussed the play, then called
Rodriguez out for interference and sent Jeter back to first.
Rodriguez raised both hands and put them on his helmet,
screaming about the reversal.
---
"I know that line belongs to me and he was coming at me," he
said. "Once I reached out and tried to knock the ball, the call
went against me. I should have just run over him."
Crew chief Randy Marsh, who was the first-base umpire, said he
was screened by first baseman Doug Mientkiewicz and that plate
umpire Joe West had the best view.
"I did not see Alex wave at him and knock the ball out," Marsh
said.
"That's against the rules," Millar said. "If you want to play
football, strap on some pads and go play for the Green Bay
Packers."
The game was held up for 10 minutes while fans tossed debris on
the field and Torre argued. Gary Sheffield then fouled out, ending
the inning.
After Boston's Cabrera was ruled safe at first base in the
ninth, preventing the Yankees from completing a double play, public
address announcer Bob Sheppard made his second announcement for
fans to maintain order. Helmeted police then came on the field and
kneeled in foul territory along the stands on both the left- and
right-field sides in the top of the ninth.
Keith Foulke, who pitched five innings the previous two nights,
got the last three outs, but not without drama. After a pair of
walks, he struck out Tony Clark on a 3-2 pitch to end it, sending
the Red Sox running out of the dugout for their third straight
night of celebration.
"When we were up 3-0, we didn't want to be in this position,"
Rodriguez said. "If we win tomorrow, it won't be embarrassing."
Game notes
The only teams in North American major sports to overcome
3-0 deficits in best-of-seven series were both in the NHL: Toronto
against Detroit in the 1942 Stanley Cup finals and the New York
Islanders against Pittsburgh in the 1975 quarterfinals.
8:10 PM, October 19, 2004
Umpires:
Home Plate Umpire - Joe West
First Base Umpire - Randy Marsh
Second Base Umpire - Jeff Nelson
Third Base Umpire - John Hirschbeck
2022 American League East Standings