WORLD SERIES
CWS Wins series 4-0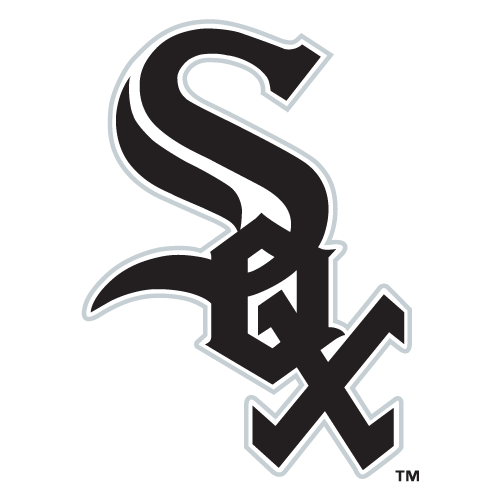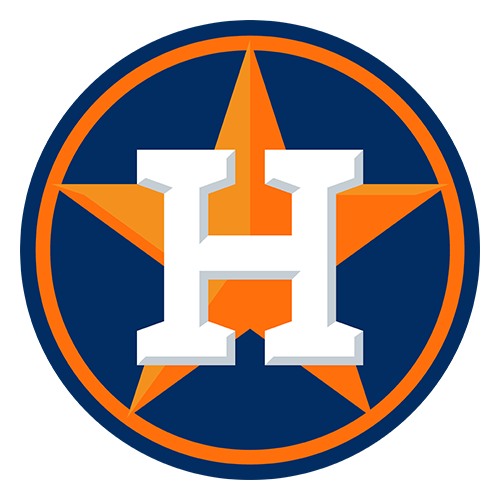 White Sox end 88-year drought, sweep Astros to win World Series
HOUSTON (AP) -- The Chicago White Sox.
The Boston Red Sox.
Can the Cubs be far behind?
Game 4 Breakdown
Unsung Hero

Following Game 3's 14-inning affair, Freddy Garcia's strong start kept his relievers in the bullpen until the eighth inning. He threw 107 pitches, allowed four hits and struck out seven while walking three.
Goat

Brad Lidge. He allowed the game's only run in the eighth inning on Jermaine Dye's two-out single.
Turning Point

Sixth inning: In a moment that typified their series, the Astros once again failed to deliver in the clutch. With runners on first and second and one out, Morgan Ensberg went down swinging. After a Mike Lamb walk, Jason Lane struck out.
Important Stat

15. That's how many innings the Astros went without scoring since Lane's eighth-inning, game-tying double in Game 3.
Their cross-town rivals became the latest long-suffering team to
celebrate a World Series championship for the first time since
World War I, beating the Houston Astros 1-0 Wednesday night for a
four-game sweep.
If that sounds familiar, it is.
Just a year ago, the same story line captivated baseball when
the Red Sox swept St. Louis to capture their first title in 86
years.
That leaves only one team with a similar epic streak of futility
-- the Cubs, losers since 1908.
For now, though, the Windy City can celebrate the White Sox, the
team from the South Side who hadn't won a Series since 1917 and
hadn't played in one since 1959. No longer will they be remembered
for Shoeless Joe Jackson's Black Sox, who threw the 1919 Series
against Cincinnati, but rather as champions -- improbable as that
might seem.
"It's unbelievable, unbelievable," catcher A.J. Pierzynski
said.
In the Second City, where the Cubs have long been king, the AL
team for once trumped their North Side NL rival, no small feat for
the Sox.
Owner Jerry Reinsdorf once said he'd trade all six of the
Chicago Bulls' NBA titles for a single Series ring. No swap is
needed now: He's got the prize he dreamed of since he was a kid
growing up in Brooklyn.
"I hope this is not a dream," he said, holding the trophy
under his left arm like a kid clutching his first baseball glove.
White Sox manager Ozzie Guillen said during the regular season
that he might retire if his team went on to win the Series. But
now, after Jermaine Dye's RBI single in the eighth and a five-hit
shutout by four pitchers completed the sweep, he wants to stick
around to manage the American League in next summer's All-Star
game.
| | | |
| --- | --- | --- |
| April 4-July 18 | 62-29 | Led AL Central by 13 games |
| July 19-Sept. 27 | 32-24 | Led AL Central by 2 games |
| Sept. 28-Oct. 26 | 16-1 | Won World Series |
"Hopefully I'll be the first Latino [manager] to win an
All-Star game," he said.
Chicago's sweep, its eighth straight postseason win and 16th in
17 games overall, made it only the second team to go through the
postseason 11-1 since the extra round of playoffs was added in
1995, joining the 1999 Yankees. But the White Sox fans didn't get
to enjoy a single celebration in person: The division title and all
three rounds of the postseason were won on the road, a baseball
first.
"I wish we were in Chicago tonight," Reinsdorf said.
As players celebrated in the infield, toddlers in the White Sox
delegation ran up "Tal's Hill" in deep center. One young girl in
pink did cartwheels on the warning track.
Houston, which finally won a pennant for the first time since it
joined the National League in 1962, became the first team swept in
its Series debut.
"They played well all year long," Astros manager Phil Garner
said of the White Sox. "They played well against us. They deserve
to be world champions this year."
Winner Freddy Garcia and Houston's Brandon Backe pitched shutout
ball for seven innings, with Backe allowing four hits and Garcia
five. They each struck out seven.
Brad Lidge, Houston's closer, came in to start the eighth, and
Chicago sent up Willie Harris to bat for Garcia.
Best Postseason Records

• Since 1969 with a minimum of seven games played:

TEAM

W-L

PCT.

Cincinnati (1976)

7-0

1.000

Chicago (2005)

11-1

.917

NY Yankees (1999)

11-1

.917

Oakland (1989)

8-1

.889

Baltimore (1970)

7-1

.875

Detroit (1984)

7-1

.875

NY Mets (1969)

7-1

.875
Harris lined a single to left leading off, Scott Podsednik
bunted a difficult high pitch in front of the plate and the speedy
Harris took second on the sacrifice. Carl Everett pinch hit for
Tadahito Iguchi and grounded to second, moving Harris to third.
Dye, the Series MVP, swung and missed Lidge's next pitch, took a
ball, then grounded a single up the middle, clapping his hands as
he left the plate. Harris trotted home from third, and the White
Sox celebrated in the third-base dugout.
"I know he throws a lot of sliders," Dye said. "He throws
hard but usually his fastball is just to keep you honest."
But it wasn't quite over yet.
Cliff Politte relieved to start the bottom half and hit Willy
Taveras on the hand with one out. Politte bounced a wild pitch on
his first offering to Lance Berkman, moving Taveras to second, then
intentionally walked Berkman, nearly throwing away the next pitch.
Morgan Ensberg flied to right-center, dropping him to 1-for-10
with runners in scoring position in the Series, and Chicago brought
in left-hander Neal Cotts to face pinch-hitter Jose Vizcaino, who
hit a broken-bat grounder to shortstop.
Juan Uribe charged in, backhanded the ball by the grass and
threw hard to first, beating Vizcaino by half a step.
After Chicago wasted a leadoff double by Pierzynski in the
ninth, Jason Lane lofted a 3-2 pitch off Bobby Jenks into short
center for a single leading off the bottom half.
Brad Ausmus sacrificed and pinch-hitter Chris Burke fouled out
to Uribe, who fell into the left-field seats as he leaned in to
make the grab. Uribe ran to the mound with the ball and gave Jenks
a slap.
"How did he pull it out?" Houston's Craig Biggio said. "If I
was a fan, I would have mauled him."
Orlando Palmeiro then pinch hit, and grounded to Uribe at
shortstop for the final out, with Paul Konerko gloving the ball a
half-step before Palmeiro landed on the bag. A postseason filled
with umpires making questionable calls ended with them getting it
right.
"It means a lot not only to us in the clubhouse but to the
organization, to the fans, to the city, and it's just a great
feeling," Dye said. "We're just happy to be able to bring a
championship to the city of Chicago, and it's really special."
Chicago players poured out of their dugout and jumped around on
the mound.
"Today was the first time in my life, the last two innings, my
heart was pounding like crazy. I was so excited," Guillen said.
"So many people were waiting for this moment."
Astros players were stone-faced, then came out to wave to their
fans and throw caps into the seats. Houston was 0-for-11 with
runners in scoring position on the night and 10-for-48 (.208) in
the Series, and the Astros were shut out for the final 15 innings,
stranding 18 runners.
"I did really poor in this series, and that really eats at
me," said Ensberg, who was 2-for-18 with two RBI. "It's
difficult to handle."
Jenks got his second save, while Lidge fell to 0-2 in the Series
and 0-3 in the postseason.
"Getting this far almost leaves a bitter taste in your mouth,"
Lidge said.
After Chicago's 14-inning, 7-5 win that lasted a Series-record 5
hours, 41 minutes and ended at 1:20 a.m. Wednesday, the crowd of
42,936 at Minute Maid Park was somewhat subdued. The fans had to
know that no team has ever overcome a 3-0 Series deficit.
"I guess it's fitting -- how many times were we shut out this
year? -- to get shut out in our final game." Biggio said of the
Astros, blanked a major league-high 17 times.
Guillen was ready to take the prize with him.
"With all due respect to Chicago fans, I know my country,
they're going crazy," he said. "The trophy is going to
Venezuela."
Game notes
Chicago also began the season and the second half with 1-0
wins, both over Cleveland. ... Houston lost a major league-high
five 1-0 games during the regular season.
Minute Maid Park
8:33 PM, October 26, 2005
Coverage: WJZ
Attendance: 42,936
Capacity: 42,060
Umpires:
Home Plate Umpire - Derryl Cousins
First Base Umpire - Gary Cederstrom
Second Base Umpire - Angel Hernandez
Third Base Umpire - Joe West
2023 American League Central Standings
2023 National League Central Standings