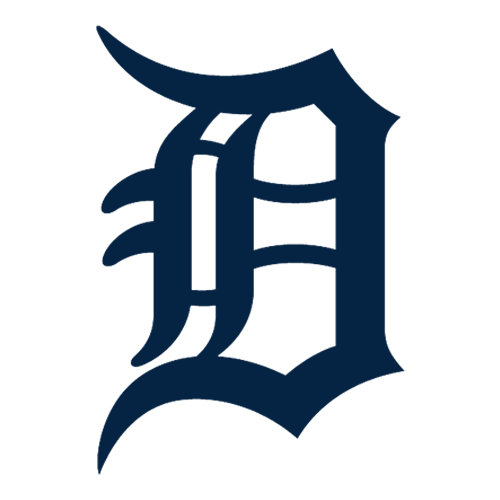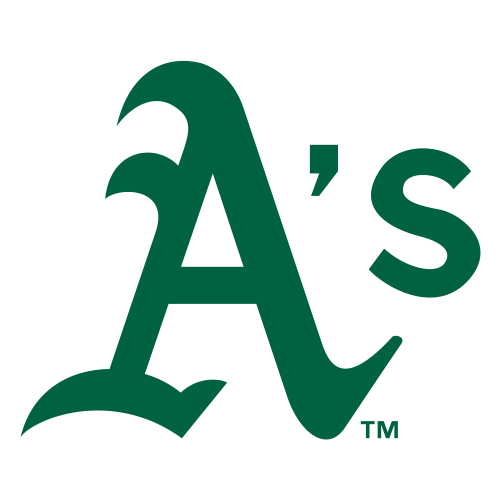 Inge, Tigers feast on Zito, swipe Game 1 from A's
OAKLAND, Calif. (AP) -- The Tigers thrived all season with strong
pitching, dependable defense and home runs from most every spot in
the order. The formula that worked so well this year for Jim
Leyland's club is what gave Detroit the lead in the AL Championship
Series.
Game 1 Breakdown
Unsung Hero

Nate Robertson. The Tigers starter threw five shutout innings -- allowing only six hits --- and stepped up every time the A's threatened to rally. When they put two runners on base in four of the first five innings, the lefty found a way to work out of trouble and keep Oakland off the scoreboard.
Goat

Barry Zito. The A's ace wasn't sharp and got shelled. He faced 21 batters in 3 2/3 innings and gave up five runs on seven hits (including two home runs and two doubles) while walking three.
Turning Point

The top of the third inning. Brandon Inge set the tone for Detroit after Zito had retired the first eight batters. Inge hit a two-out solo home run to give the Tigers a 1-0 lead. They added another run and never looked back.
Law's Take

"The A's blew a number of golden scoring opportunities, and while some credit goes to Detroit's pitchers, some blame goes to the A's hitters."

More from Keith Law
On Deck

Game 2 is Wednesday in Oakland. Justin Verlander, who was 1-1 with a 2.25 ERA in three starts against the A's during the regular season, gets the call for Detroit. Oakland needs Esteban Loaiza to come up big to avoid falling behind 0-2 in the series. He went 7-3 with a 3.71 ERA in 12 home starts at McAfee Coliseum this year.
Brandon Inge, Nate Robertson and the Tigers are showing no signs
of slowing down, either.
Inge hit a solo home run and RBI double from the bottom of the
order, Ivan Rodriguez also homered and Robertson pitched the Tigers
past the Oakland Athletics 5-1 Tuesday night in Game 1 of the ALCS.
"When your pitcher throws strikes, a lot of things can
happen," shortstop Carlos Guillen said. "It gives you
confidence."
The Tigers battered Barry Zito, turned four double plays and
once again relied on their flame-throwing relievers. Only one thing
went wrong: Sean Casey, Detroit's No. 3 hitter, left early because
of an injured left calf and expected to be out a couple of days.
Game 2 in the best-of-seven series -- a rematch of the 1972 ALCS
-- is Wednesday night, with Oakland's Esteban Loaiza facing Justin
Verlander.
Slow and Steady...

Don't punch the Tigers' World Series tickets just yet. In each of the past four years, the team that jumped out with a win in Game 1 of the ALCS has gone on to lose the series:

Year

Game 1 winner

Series winner

2005

Los Angeles Angels

Chicago White Sox, 4-1

2004

New York Yankees

Boston Red Sox, 4-3

2003

Red Sox

Yankees, 4-3

2002

Minnesota Twins

Angels, 4-1
Fresh off surprising the New York Yankees in four games in the
opening round, the typically free-swinging Tigers worked the count
against Zito.
"We thought if we slowed down against him a little bit, it
would work a little better," Inge said. "It's huge, get a little
momentum going."
The A's ace retired the first eight batters of the game before
running into trouble, with 10 of the last 13 Tigers facing him
reaching base on the way to a 5-0 lead.
"After that I started to nit pick a little bit instead of
coming right after them," Zito said. "This is the playoffs. If
you don't get ahead in the count it becomes more exposed than in
the regular season."
The wild-card Tigers showed off their gloves, too, tying a
League Championship Series record for double plays, last
accomplished by the San Francisco Giants exactly 19 years earlier --
on Oct. 10, 1987.
Robertson, who lost Game 1 against the Yankees in his postseason
debut, threw five shutout innings to win for the first time in the
Coliseum. The 29-year-old lefty struck out the side to escape a
fourth-inning jam after Frank Thomas drew a leadoff walk and Jay
Payton doubled him to third.
"That's Nate," said Rodriguez, one of two Tigers players with
a World Series ring. "He never gives up. He never feels any
weakness up there."
Elias Says
Inge

Brandon Inge went 3-for-3 with a home run, a double and a walk in the Tigers' 5-1 win at Oakland in Game 1 of the ALCS. He became only the fifth nine-hole hitter to reach base in each of his plate appearances (minimum of four) in a postseason game.

• For more Elias Says, click here
The Tigers are again feeling good about themselves after losing
their final five games of the regular-season, starting with
Robertson's Sept. 27 outing.
"It's a new slate," Inge said. "It's wiped clean and we can
go out there now and forget about everything that happened."
Oakland never trailed in its Division Series sweep of the
Minnesota Twins, taking quick leads in all three games. This time,
the A's grounded into double plays to end both the second and third
innings to squander early scoring chances, then had another double
play in the fifth.
"We were dodging bullets all night. We just put too many guys
on base," Leyland said.
The A's made mistakes resembling some of their blunders in four
straight first-round losses from 2000-03 -- not the clean, crisp
defense they showed in the Division Series. They also went 0-for-13
with runners in scoring position.
"With three days off, I think guys came in here a little
overanxious and tried to do things we don't normally do," Thomas
said.
Zito, Oakland's lone All-Star this season, didn't allow a hit
until Inge -- the No. 9 hitter -- lofted a drive that stayed just
inside the left-field foul pole with two outs in the third.
Curtis Granderson followed with a double, then Placido Polanco
walked on Zito's 56th pitch. After Casey followed with a walk,
pitching coach Curt Young paid a visit to the mound before Magglio
Ordonez's infield single that Chavez, a five-time Gold Glover,
bobbled at third base.
"If they shut us down, you can't be surprised," Chavez said.
"They shut down the Yankees."
Zito threw 38 pitches, 18 balls, in the inning after needing
only 31 to get through the first two, and he gave way to Chad
Gaudin after only 3 2/3 innings. His line: seven hits, five runs,
three walks and no strikeouts on 92 pitches.
Inge was 3-for-24 lifetime against Zito coming in. But just like
they did the final three games with the Yankees, the Tigers found
success against a starting pitcher they'd had trouble with in the
past.
With two outs in the top of the sixth, Casey hit a grounder to
shortstop, took one step and then grabbed his left leg in pain. He
made it about halfway down the line and was thrown out to end the
inning. Leyland and a trainer came out to tend to Casey, who
hobbled to the Tigers' clubhouse after the inning.
Casey was in a walking boot after the game. Guillen will likely
shift from shortstop to fill in at first.
"Hopefully tomorrow it feels a lot better and I'll get
treatment and be back in there soon," Casey said. "It's
frustrating. I've been down this road before. I'm sure those guys
will be fine."
Robertson and his relievers were in control, with Oakland's only
run coming on Payton's RBI groundout in the eighth.
Fernando Rodney and Joel Zumaya each reached triple digits on
the radar gun, with Zumaya topping out at 102 mph. Todd Jones
finished it.
The Tigers -- whose deep and talented pitching staff was
baseball's best this season -- held Thomas 0-for-3 with a walk after
the Big Hurt had a hit in each of the A's first three playoff
games, including two home runs in the Division Series opener.
Rodriguez hit his fourth career postseason homer leading off the
fourth.
The Tigers' success this season has finally allowed them to shed
the loser label that came after the club's 119-loss season three
years ago. This is Detroit's first ALCS since 1987, and the first
for Oakland since '92.
Unless the A's reach the World Series, this was likely Zito's
last start before he is expected to leave as a free agent after the
season -- just like stars Jason Giambi and Miguel Tejada before him.
The A's appeared a little bit sluggish in their first game since
eliminating the Twins on Friday. Oakland, which missed the playoffs
the past two years, ended a stretch of nine straight losses in
potential clinching games to win a playoff series for the first
time since 1990.
Game notes
Zito failed to strike out a batter for the first time in
seven career postseason starts. ... Oct. 10 has been a good day for
the Tigers, who won Game 7s in both the 1968 and 1945 World Series
on this date. ... A moment of silence was held before the national
anthem for Buck O'Neil, the former Negro Leagues star who died last
week.
Oakland Coliseum
8:19 PM, October 10, 2006
Coverage: WJZ
Attendance: 35,655
Capacity: 35,067
Umpires:
Home Plate Umpire - Jerry Crawford
First Base Umpire - Hunter Wendelstedt
Second Base Umpire - Derryl Cousins
Third Base Umpire - Chuck Meriwether