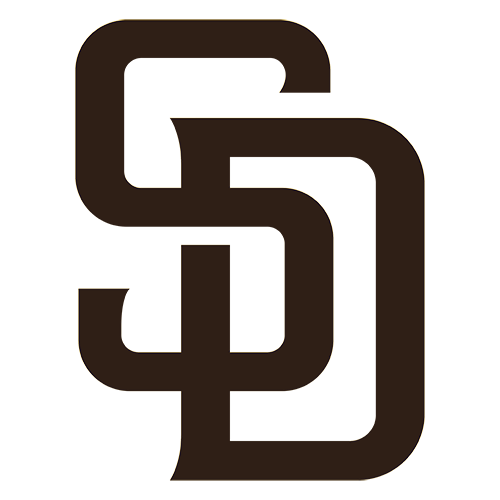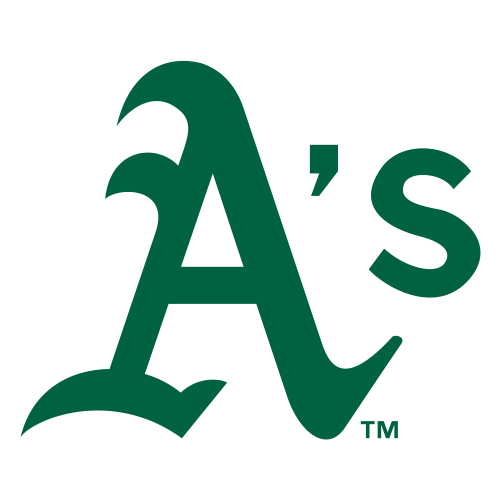 PHOENIX (AP) -- Mike Piazza and Nick Swisher have found their handshake, and it's quite a change from the jive Swisher and Frank Thomas would use to celebrate.
"The slide and the Roman," Piazza said, demonstrating how they slide their hands and grab each other's forearms. "For my Italian-American heritage."
Piazza sure appears to have his stroke down as the Athletics' new designated hitter -- not to mention a comfort level with his teammates who really like him.
He homered for the second straight game, connecting for a three-run shot in the first inning Friday against his former team in Oakland's 8-7 victory over the San Diego Padres. He also hit a sharp single to left in the fifth.
"Mike has been on everything at the plate," manager Bob Geren said. "He's been feeling so good after three at-bats."
Swisher was the first to greet Piazza at the top of the dugout after the homer -- the same way he plays around with everybody and had so much fun shaking hands with Thomas last season. While Swisher has typically taken the lead choreographing his moves, Piazza was in charge this time.
"It's not as complicated as his other shakes," said Piazza, hitting .425 this spring. "I'm too old to remember. I'm a traditionalist. You can't teach an old dog new tricks."
Piazza has insisted he won't match the Big Hurt's production -- a team-leading 39 homers and 114 RBI during his lone season with Oakland in 2006 -- but wants to be as productive as he can in his first season shedding the catcher's gear to be a DH.
Geren and general manager Billy Beane don't plan to use Piazza even as an emergency catcher if they can help it.
"It's definitely a challenge," Piazza said of having more time on his hands and being judged only by his offense. "I'm starting to enjoy it. It's a change, but I'm just kind of adapting."
The 38-year-old Piazza, considered a strong candidate to be a first-ballot Hall of Famer, spent his first 15 seasons as a catcher before moving to the American League for the first time to focus only on hitting.
"It's kind of cool," said Bobby Crosby, who hit his first homer in only his second Cactus League game. "You lose one Hall of Famer and pick up another one."
Piazza, who received an $8.5 million, one-year contract from the A's in December, batted .283 with 22 home runs and 68 RBI in 126 games for the Padres last season after nearly eight years with the Mets.
He homered Wednesday -- the A's were rained out Thursday -- and is eager to get the season going.
"I feel good," Piazza said. "I'm seeing the ball well and feel like I'm letting the ball travel. I'm not trying to do too much and hitting according to the situation. I wish the season had started Wednesday. Hopefully I'll stay in this little zone I'm in and not change anything."
For the Padres, closer Trevor Hoffman didn't allow a run for the first time in seven spring appearances and that was a good sign to the team.
"He feels good. His stuff is there. We know he's going to be there come April," manager Bud Black said. "People have not hit the ball hard against him."
Crosby, who only returned to action Wednesday night for the first time since his season ended Aug. 21 with a back injury, has made enough progress health-wise that he will play again Saturday.
He is seeing the ball better than he expected considering he has all of five exhibition at-bats -- with three hits after a 3-for-3 showing Friday with the homer that Geren described as "he really hit that ball hard."
"It gives you confidence," the 2004 AL Rookie of the Year said. "That never hurts."
Dan Haren, Oakland's slated starter for opening day April 2 at Seattle, looked sharp at times in his fifth start. He hasn't recorded a decision in any of his outings.
He had three of his six strikeouts in the first inning after Jose Cruz Jr., San Diego's No. 2 hitter, connected for a two-run homer. Haren struck out Todd Walker but gave up singles to Mike Cameron and Geoff Blum sandwiched between that K, one to Kevin Kouzmanoff and an inning-ending strikeout by Russell Branyan.
"I had some things I needed to work on today and I accomplished some stuff," said Haren, who threw 97 pitches and declared himself ready. "I'm not really concerned."
Game notes
This was the third and final meeting of the spring for the clubs, with the A's winning two. ... Oakland OF Bobby Kielty, recovering from arthroscopic surgery on his left knee March 2, participated in a simulated game and could be running on the field soon. Also hitting in the game were Dan Johnson and Daric Barton -- with relievers Alan Embree, Chad Gaudin and Kiko Calero pitching. ... Padres Rule 5 RHP Kevin Cameron had his worst outing but has impressed the Padres enough to remain a serious candidate to make the team. "It was a little bit rough today, but he's had days where people just couldn't hit him," Black said. "He has a good live arm and good stuff." ... Thomas signed with the Blue Jays in the offseason.