DIVISIONAL PLAYOFFS
BOS leads series 2-0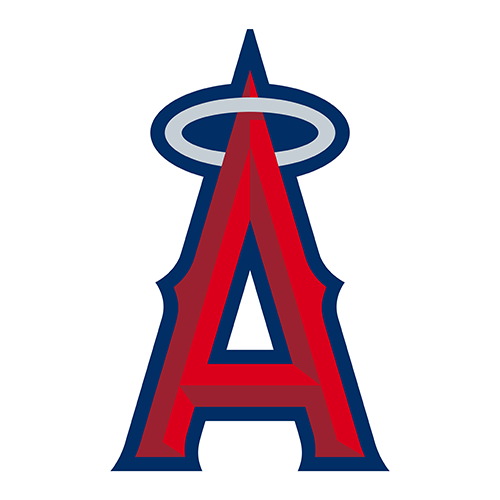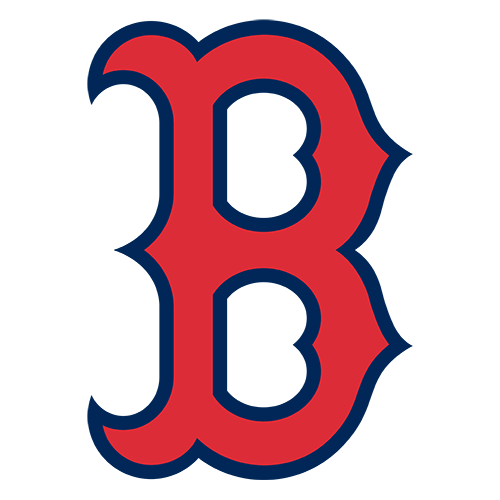 Ramirez's walk-off, three-run homer gives BoSox 2-0 lead
A CLOSER LOOK
• Summary: Manny Ramirez smashed a towering three-run, game-winning homer as the Red Sox took a 2-0 series lead over Los Angeles. This was Ramirez's first walk-off homer since Sept. 10, 1996.
• More Manny: Ramirez has 21 postseason homers, one shy of Bernie Williams for most all-time. His walk-off homer was the fifth postseason walk-off homer in Red Sox history; David Ortiz has two, while Carlton Fisk and Trot Nixon have the others.
width=65>

height=90 align=right alt="Manny Ramirez">

color="#666666">

Ramirez
• Figure this: The Angels stole five bases, but their pitchers issued nine walks.
• Figure this II: Ortiz tied a postseason record with four walks, the last being an intentional one before Ramirez's homer. He's the first player with four walks in a game since Ken Caminiti in the 1998 NLCS.
• Quotable: "I haven't been right all year. When you don't feel good and you still
get hits, that's how you know you're a bad man." -- Ramirez
-- ESPN.com news services
Red Sox 6, Angels 3

BOSTON (AP) -- Manny Ramirez sent one fan home with a baseball and the rest with a reminder of Boston's last World Series run.
The MVP of the 2004 Series homered off Francisco Rodriguez with two outs in the ninth inning Friday night, and the Red Sox beat the Los Angeles Angels 6-3 to take a 2-0 lead in their AL playoff series.
"I am one of the best players in the game," said Ramirez, who missed almost all of September with a strained side muscle and finished with the worst full-season stats of his career. "I have confidence in myself, and I know my train doesn't stop here."
A Walk-Off Day

The Indians and Red Sox took 2-0 leads in their respective ALDS series on walk-off hits. This is the fifth time in postseason history that there were two walk-off wins on the same day. Here's a look at the last four same-day walk-off winners:

Date

Walk-off winners

Oct. 11, 1972

Detroit defeats Oakland & Cincinnati defeats Pittsburgh

Oct. 11, 1986

New York defeat Houston & California defeats Boston

Oct. 1, 1998

Houston defeats San Diego & Atlanta defeats Chicago

Oct. 18, 2004

Houston defeats St. Louis & Boston defeats New York
Boston, which tied the game in the fifth thanks to a friendly -- and legal -- grab by the son of a Red Sox part-owner, has a chance to complete the sweep on Sunday in Anaheim when Curt Schilling faces Jered Weaver in Game 3.
"We've got the big daddy, Curt Schilling going," said Jonathan Papelbon, who got the last four outs for the win. "And I think anybody would love to have him going for us to seal the deal, and I know he'll be ready to go."
Schilling, the bloody-socked hero of Boston's 2004 title, was on his way to the West Coast with Game 1 and 4 starter Josh Beckett, manager Terry Francona said a few hours before Friday's game. If so, they landed in time to catch the ending of the grueling, 4 hour, 5 minute affair, in which Daisuke Matsuzaka needed 60 pitches to get through the first two innings and lasted just 4 2/3.
Four relievers from Boston's well-rested bullpen threw 4 1/3 innings of hitless ball. Anaheim's relievers matched them until Julio Lugo opened the Red Sox ninth with a single off losing pitcher Justin Speier. On a hit-and-run, Lugo took second on Dustin Pedroia's grounder.
Rodriguez relieved and struck out Kevin Youkilis, then intentionally walked David Ortiz -- his record fourth walk of the game -- to face Ramirez.
"Well, you really pick your poison with those guys," Angels manager Mike Scioscia said. "Both those guys are terrific. It just made sense not to go after David, and it didn't work tonight."
Ramirez hit a 1-0 pitch over the Green Monster, the seats behind it and onto Lansdowne Street below. The bat flew out of his hands and he raised both arms in victory.
It was his 21st postseason home run, one behind Bernie Williams' career record.
"It was a great swing, but part of the reason he got a chance to swing is David is such a good hitter, such a clutch hitter," Francona said. "That's why you want to have as many good hitters as you can, so they can't pitch around people."
It was Boston's eighth consecutive postseason victory over the Angels, who blew a 3-1 lead in the 1986 AL Championship Series and got swept in the first round of '04 when the Red Sox ended their 86-year championship drought.
They could be well on their way again.
And having the only World Series MVP in Red Sox history at full strength is going to help.
Ramirez also helped tie the game in the fifth with some help from 17-year-old Danny Vinik, sitting in the front row. Vinik barehanded Ramirez's foul popup and kept it away from Angels catcher Jeff Mathis.
As Mathis punched the air in frustration, Vinik got high-fives from neighboring fans, including horror-meister Stephen King.
"When you're reaching in there," Scioscia said, "all bets are off."
Ramirez, who had fallen behind 0-2, then watched four straight balls go by to load the bases. Mike Lowell followed with a fly ball to center -- the third out, if not for Vinik's catch -- for a sacrifice fly that made make it 3-all.
"That was big," Red Sox catcher Jason Varitek said. "Glad he was paying attention."
But Ramirez didn't need any help in the ninth.
He cleared everything with his three-run shot, setting off a celebration reminiscent of 2004. Back then, it was Ortiz's 10th-inning homer to eliminate the Angels from the first round of the playoffs and send the Red Sox on their way to the World Series title.
"He's one of the greatest closers in the game and I'm one of the best hitters in the game," Ramirez said.
Most years, he is.
Ramirez had just 20 homers and 88 RBIs this season -- his lowest totals since he played half-time in 1994 -- as he struggled with injuries. He missed almost a month at the end of the season, but he came back for the last week and went 7-for-18.
"I haven't been right all year," Ramirez said in his first interview of the season. "When you don't feel good and you still get hits, that's how you know you're a bad man."
Los Angeles will return home and hope to avoid a sweep.
Already without regular center fielder Gary Matthews Jr. for the series, the Angels took right fielder Vladimir Guerrero out in the eighth inning with a bruise on his left shoulder where he was hit by a pitch in the seventh. Left fielder Garret Anderson is playing with a swollen right eye from conjunctivitis.
"You try to stay as short in focus as you can in a series, bat-to-bat, and you try to scratch and claw your way back into a series," Scioscia said. "It can be done. It can turn in a hurry."
The Red Sox staked Matsuzaka to a 2-0 lead in the first, but he gave it away in the second even as the crowd seemed more concerned about how the rival Yankees were faring in Cleveland.
The fans cheered when the Indians beat New York, but there was trouble at home.
Matsuzaka gave up RBI doubles on consecutive pitches to allow Los Angeles to turn a 2-1 deficit into a 3-2 lead. The Boston fans cheered again when the New York loss was posted on the Green Monster scoreboard, and again when the game-winning run was shown in centerfield.
They should have been more concerned about what was going on in front of them.
Making his first appearance in the American playoffs, Matsuzaka allowed three runs on seven hits and three walks, striking out three in 4 2/3 innings.
Game notes
2B Pedroia grimaced in pain, clutching his shoulder after diving for a ground ball in the second inning, but he stayed in the game. ... A hard line foul by Casey Kotchman in the fifth hit trainer Rick Smith sitting in the Angels dugout, but he was OK. ... The attendance of 37,706 was the largest at Fenway Park since World War II, and the largest ever for a postseason game at the ballpark. ... Ortiz walked four times in the game, setting a record for the first round of the playoffs. He was intentionally walked in the playoffs for the sixth time in his career, also a record. ... The Angels recorded an 8-3-4 double play in the sixth when Coco Crisp missed second base on his way back to first after Lugo's fly ball. ... Howie Kendrick was the second player in AL division series history to steal two bases in an inning, the eighth.
Fenway Park
8:30 PM, October 5, 2007
Coverage: WJZ
Attendance: 37,706
Capacity: 37,673
Umpires:
Home Plate Umpire - Dan Iassogna
First Base Umpire - Brian Runge
Second Base Umpire - Ted Barrett
Third Base Umpire - Tim Tschida
2023 American League West Standings
2023 American League East Standings