DIVISIONAL PLAYOFFS
COL Wins series 3-0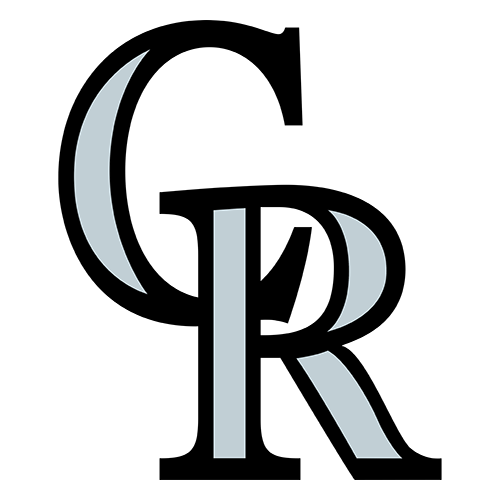 Jimenez, Rockies flush Phils with three-game sweep
A CLOSER LOOK
• Summary: The Rockies staked their spot in the NL Championship Series, completing a three-game sweep by beating the Phillies 2-1.
width=65>

height=90 align=right alt="Ubaldo Jimenez">

color="#666666">

Jimenez
• Hero: Rookie hurler Ubaldo Jimenez allowed just one run and three hits in six-plus innings.
• Unsung hero: Pinch-hitter Jeff Baker came through with a tiebreaking single in the eighth inning.
• Winning ways: Colorado won for the 17th time in 18 games.
• Quotable: "We're winning with our bats, our gloves and our arms. We're winning with both youth and experience, with power and little punches. That's a good brand of baseball to be playing." -- Rockies MVP hopeful Matt Holliday
• Moving forward: The wild-card Rockies open the NLCS on Thursday in Arizona.
-- ESPN.com news services
Rockies 2, Phillies 1

DENVER (AP) -- Lights out!
The blackout at Coors Field was caused by a cranky computer. Blame the Philadelphia Phillies' power outage on rookie Ubaldo Jimenez and a Colorado bullpen that's been untouchable for three weeks.
The Rockies roared into the NL Championship Series on Saturday night, completing a three-game playoff sweep by beating Philadelphia 2-1 on pinch-hitter Jeff Baker's tiebreaking single with two outs in the eighth inning.
Colorado's 17th win in 18 games was fueled by Jimenez, the hard-throwing 23-year-old who allowed one run and three hits over 6 1/3 innings during a pitchers' duel at Coors Field, of all places. Then, those reliable Rockies relievers silenced Philadelphia's dangerous bats for the third straight game.
"We're winning with our bats, our gloves and our arms," Rockies MVP hopeful Matt Holliday said. "We're winning with both youth and experience, with power and little punches. That's a good brand of baseball to be playing."
The wild-card Rockies get four days off before opening the NLCS on Thursday in Arizona, the first time two teams from the NL West have met in the league championship series.
The young Diamondbacks, also a big surprise this season, finished a first-round sweep of the Chicago Cubs earlier Saturday.
The Phillies rode a September surge of their own to the NL East title and their first playoff berth in 14 years. But they went flat in the postseason despite a lineup that includes Ryan Howard, Chase Utley and MVP contender Jimmy Rollins.
"What will I remember the most?" Howard said. "The resiliency of this team. We never gave up. We had a lot of injuries this year and fought back the entire year and made it here to the playoffs."
Rockies Playoff History

The Rockies have only been to the postseason once before, but they're also the hottest team in the league going into the playoffs.

LDS (Won 1, Lost 1)

2007
Beat Phillies, 3-0
1995
Lost to Braves, 3-1
Philadelphia still hasn't won a postseason game since Joe Carter's famous homer off Mitch "Wild Thing" Williams to win the 1993 World Series for Toronto. The City of Brotherly Love is still looking for its first major pro sports championship since 1983.
This series was supposed to be a slugfest between the NL's two highest-scoring teams -- in two of the most hitter-friendly ballparks in baseball. But the Rockies put on a pitching performance that rivaled any in recent memory, shutting down Philadelphia's sluggers time and time again.
They did it with a rotation that featured ace Jeff Francis and two rookies, plus a bullpen that has become dominant over the last three incredible weeks.
This was the first time the Rockies won a game at Coors Field while scoring only one or two runs since July 9, 2005, when they beat San Diego 1-0.
"They are on one of the most amazing streaks I have seen a team have at the end of the season," Phillies manager Charlie Manuel said.
Moments after the Rockies won a playoff series for the first time in their 15-year history, several young players chased stalwart Todd Helton around the clubhouse, trying to shower him with champagne.
"It's nice. It's fun. We still have work to take care of, but we're happy to be where we're at right now," said Helton, who reached the playoffs following a decade of disappointment in Denver.
After rallying against career saves leader Trevor Hoffman in the bottom of the 13th inning to beat San Diego 8-6 in a wild-card tiebreaker Monday night, the Rockies quickly dispatched Philadelphia.
Colorado's only other postseason appearance was a loss to Atlanta in the 1995 division series. On Saturday night, the Rockies earned their first victory in a home playoff game.
This also was the first postseason game in Colorado since the humidor was introduced in 2002 to keep baseballs from drying up in Denver's thin air. The ballpark has lost much of its reputation as the "Coors Canaveral" launching pad ever since, but the problem for hitters on this night wasn't moisturized baseballs but strong winds, strange weather and a bizarre blackout.
In the second inning, a computer malfunction caused the lights to go out while Philadelphia's Shane Victorino was up. The players retreated to their dugouts while flashbulbs freckled the stands and auxiliary lights flickered on, casting Coors Field in a dim glow.
"I was like, 'No, we've got to play this game! I'm feeling too good,' " said Jimenez, who slipped into the sauna during the delay.
Colorado manager Clint Hurdle said he turned to the mantra of the U.S. Marines when the lights went dim: "Adapt, improvise and overcome."
And they did.
The lights returned and play resumed 14 minutes later with winds gusting up to 39 mph inside the stadium, knocking down any balls hit to the outfield.
With two outs in the eighth, Garrett Atkins and Brad Hawpe hit consecutive singles off J.C. Romero to put runners at the corners. After a conference on the mound, Romero stayed in and Baker sliced a 1-0 pitch through the hole on the right side.
"Every night it's been somebody different. That's what's so special -- we haven't relied on one guy," Baker said.
Manny Corpas, who has blown just one save in 22 chances since taking over as closer, pitched the ninth for his third save in the series.
Jimenez's only mistake was a hanging slider that Victorino drove into the right-field seats in the seventh to tie it 1-all. It was the first hit Jimenez allowed since Howard's single in the first inning.
Jimenez matched Jamie Moyer, Philadelphia's 44-year-old left-hander who allowed just one run and five hits in six innings. Moyer wiggled out of a bases-loaded jam unscathed in the second.
"They had timely hits," Moyer said. "They pitched very well for a team that's supposedly very young."
And Moyer pitched very well for a guy who's supposedly very old.
"The kid's out there pitching the game of his life and it's like he's facing Whitey Ford," Hurdle marveled. "Jamie Moyer, how good was he tonight?"
Kaz Matsui, who had five RBIs in Game 2, broke a scoreless tie in the fifth with a triple that skipped past diving left fielder Pat Burrell, scoring Yorvit Torrealba from first base with two outs.
Colorado won the first two games in Philadelphia by holding the high-scoring Phillies to seven combined runs. Rollins, Utley and Howard went a combined 7-for-34 (.206) with 15 strikeouts in the series.
"We were a little tight. We were chasing balls out of the strike zone early in the game," Manuel said. "Their bullpen in the series was outstanding. We have one of the best offenses in baseball and they shut us down."
Howard said he'll still look back on the season with pride.
"When you stop and actually look at the season we had as a team, you can't really hold your head down," he said. "We had injuries, a lot of stuff going against us, and for us to have the opportunity to get into the playoffs, you've got to hold your head up."
The first playoff game in the Mile High City since 1995 was everything you'd expect from a baseball game in the Rocky Mountains in October.
A cold front hit the stadium just moments before the Rockies took the field, dropping the temperature 15 degrees into the upper 50s, with gusty winds stirring peanut dust and hot-dog wrappers around the stadium.
The night began with a poignant moment when the young sons of late minor league coach Mike Coolbaugh threw out the ceremonial first pitches.
Coolbaugh was a first base coach for the Rockies' Double-A affiliate, the Tulsa Drillers. The former major leaguer was killed July 22, when a line drive struck him in the neck while he was coaching first base. He left behind a pregnant wife and two sons, 5-year-old Joseph and 3-year-old Jacob.
The Rockies voted a full playoff share for Amanda Coolbaugh, due to give birth to the couple's third child later this month.
Coolbaugh's No. 29 Drillers jersey hung in the Rockies' dugout.
Game notes
The only other playoff games in Colorado were Oct. 3-4, 1995, when the Rockies lost twice to Atlanta. ... The only teams that don't have a playoff series win are Texas and Tampa Bay.
Coors Field
9:30 PM, October 6, 2007
Coverage: WJZ
Attendance: 50,724
Capacity: 50,398
Umpires:
Home Plate Umpire - Chuck Meriwether
First Base Umpire - Jeff Kellogg
Second Base Umpire - Derryl Cousins
Third Base Umpire - Ed Hickox