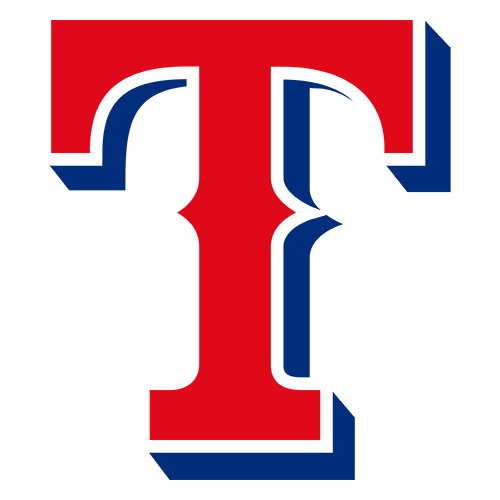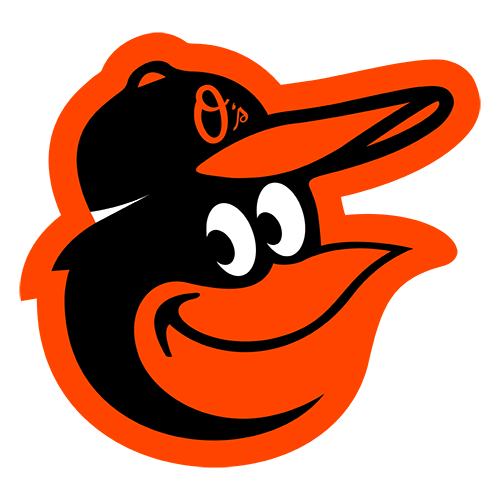 Rangers split doubleheader as Josh Hamilton, Derek Holland master O's
BALTIMORE -- After staging a dazzling long-ball performance in the opener of a doubleheader, the Baltimore Orioles were victimized in similar fashion by the hottest hitter in the game.
Josh Hamilton hit his major league-leading 15th homer, Derek Holland pitched six innings of four-hit ball, and the Texas Rangers beat Baltimore 7-3 on Thursday night for a doubleheader split.
In the first game, the Orioles set an AL record by hitting home runs in their first three at-bats and launched five in all against Colby Lewis in a 6-5 victory.
Hamilton entered the doubleheader coming off a four-homer game and had five home runs in his previous six at-bats. After going 1 for 4 with a single and two strikeouts in the first game, he resumed his assault on Baltimore pitching by hitting a two-run, first-inning shot off former Rangers right-hander Tommy Hunter (2-2).
Asked if Hamilton hit a good pitch, Hunter replied, "He hit a baseball. The dude's on fire. What do you want me to say?"
Hamilton went 1 for 4 in the nightcap, dropping his batting average to .395 but increasing his major league-leading RBI total to 38. In the four-game series he went 8 for 18 with six homers and 12 RBIs.
"I was pretty happy I had a good series," the slugger said. "But the series is over with now and we have to go home and think about (facing Los Angeles). It feels like we've only been home 12 or 14 days since we started spring training."
Texas went 5-5 on a 10-game swing through Toronto, Cleveland and Baltimore.
The Orioles won't see Hamilton again until August, but now they've got to face the Tampa Bay Rays in a three-game set that begins Friday night.
"There's good players coming in behind him," Orioles manager Buck Showalter said. "Tampa's a perennial playoff team. It's playing at this level. There's another challenge right behind it."
After Hamilton put Texas in front, the Orioles took advantage of three Texas errors to go up 3-2 in the second inning. But the Rangers regained the lead in the fifth when Nelson Cruz doubled, Mike Napoli tripled and Elvis Andrus delivered a two-out RBI single.
Texas pulled away with a three-run seventh, scoring twice on grounders after Hamilton received an intentional walk.
Holland (3-2) allowed three runs, none earned, to earn his first win in four starts since April 18.
Recalled from Triple-A Norfolk before the game, Hunter gave up four runs and five hits in six innings. He struck out seven.
The teams were rained out Wednesday night, setting up the twin bill. Texas has gone 13 straight doubleheaders since May 2007 without being swept.
In the first game, Ryan Flaherty, J.J. Hardy and Nick Markakis opened the bottom of the first inning with homers to give Baltimore a lead it did not relinquish. The previous team to homer in its first three at-bats was the Milwaukee Brewers on Sept. 9, 2007. Hardy also was the middle man in that spree.
Milwaukee was the third major league team to accomplish the feat, all from the NL.
After the three consecutive home runs, Lewis retired his next 18 batters before Adam Jones homered leading off the seventh to make it 4-1. Lewis walked Matt Wieters, and Wilson Betemit hit a drive to right for a 6-1 lead.
The five home runs yielded by Lewis (3-2) were a career high. They also were the only hits he allowed over seven innings, and he also set a career high with 12 strikeouts. That made him the first pitcher since 1918 to give up five home runs and have at least 10 strikeouts in the same game.
"I can't justify that game," Lewis said. "It seemed like one of those days where you have really good stuff and then you miss your spot or something and it's just not a hit, it's a homer. You can't really look at it any other way. It was just kind of weird game."
Orioles starter Wei-Yin Chen (3-0) gave up two runs and six hits in 7 2/3 innings, striking out five and walking one. The 26-year-old Taiwan native has allowed two runs or fewer in five of six starts and has a 2.68 ERA in his rookie season.
After Chen left in the eighth, Adrian Beltre hit an RBI single to make it 6-2. Pinch-hitter David Murphy added a three-run homer in the ninth off Jim Johnson, who got three outs for his ninth save.
With Chen leading the way, the Orioles snapped a seven-game losing streak against the Rangers. Texas won the first two games of the series 14-3 and 10-3 and outscored Baltimore 70-18 during its seven-game run.
Game notes
The prior time Baltimore hit five homers in a game was June 30, 2010, against Oakland. ... Andrus had hits in both games and has a 10-game run. He has reached base by hit or walk in 28 straight games. ... Baltimore put OF Endy Chavez (oblique) on the 15-day disabled list to make room for Hunter. ... Orioles C Luis Exposito got his first major league hit ... The Rangers next face former teammate C.J. Wilson and the Angels at home Friday.
Oriole Park at Camden Yards
Attendance: 19,250
Capacity: 45,971
Umpires:
Home Plate Umpire - Jerry Meals
First Base Umpire - Gary Darling
Second Base Umpire - Paul Emmel
Third Base Umpire - Chris Conroy
2023 American League West Standings
2023 American League East Standings