Now
FiveThirtyEight
@FiveThirtyEight
Who is the Mike Trout of the Congressional Baseball Game? 53eig.ht/2Nd7lhs
Buster Olney
@Buster_ESPN
Madison Bumgarner used his curveball with tremendous effectiveness last night -- his highest rate in throwing the c… twitter.com/i/web/status/1…
David Schoenfield
ESPN Senior Writer
The Rangers continue to play well, beating the Tigers behind a strong start from Jesse Chavez, who gave up just one unearned run in 6.1 innings. It was the first "real" start from Chavez -- he had been the opener four times -- and he gave the back of the rotation a much-needed lift against the light-hitting Tigers. With Mike Minor and Lance Lynn potential All-Stars, the Rangers are hoping Chavez gives them a solid No. 3 starter (and Adrian Sampson has also been pitching well). Maybe this rotation will be good to keep the Rangers in the wild-card hunt.
David Schoenfield
ESPN Senior Writer
The Yankees not only set the major league record with their 28th consecutive game with a home run, but they did so in interesting fashion: All four of their runs in the 4-3 win over the Blue Jays came on solo home runs. It's only the fifth time in 40 seasons that the Yankees scored at least four runs with all the runs coming on solo home runs. DJ LeMahieu hit the record breaker leading off the bottom of the first.
Bradford Doolittle
ESPN Staff Writer
The struggles of Rays ace Blake Snell deepened on Tuesday when he was knocked out in the fourth inning against the Twins. Snell allowed seven runs and a career-high 11 hits over 3 1/3 innings. He went just 1/3 of inning in his last outing and 3 1/3 the start before that. Snell's ERA in June is 11.94 over five starts, raising his season mark from 3.06 entering the month to 5.01 overall. It's all Minnesota here at Target Field.
Eddie Matz
ESPN Senior Writer
Manny Machado's 100th career homer at Camden Yards comes...as a member of the Padres. In his first game back in Baltimore. And it was an absolute laser: 455 feet.
Eddie Matz
ESPN Senior Writer
Nothing but love for Manny Machado. Making his return to Baltimore, the Padres third baseman (and former Oriole) received a roaring ovation that lasted about 40 seconds prior to his first plate appearance. Plenty of Machado jerseys in what appears to be a significantly larger crowd than usual for a Tuesday night at Camden Yards. By the way, Machado went down looking.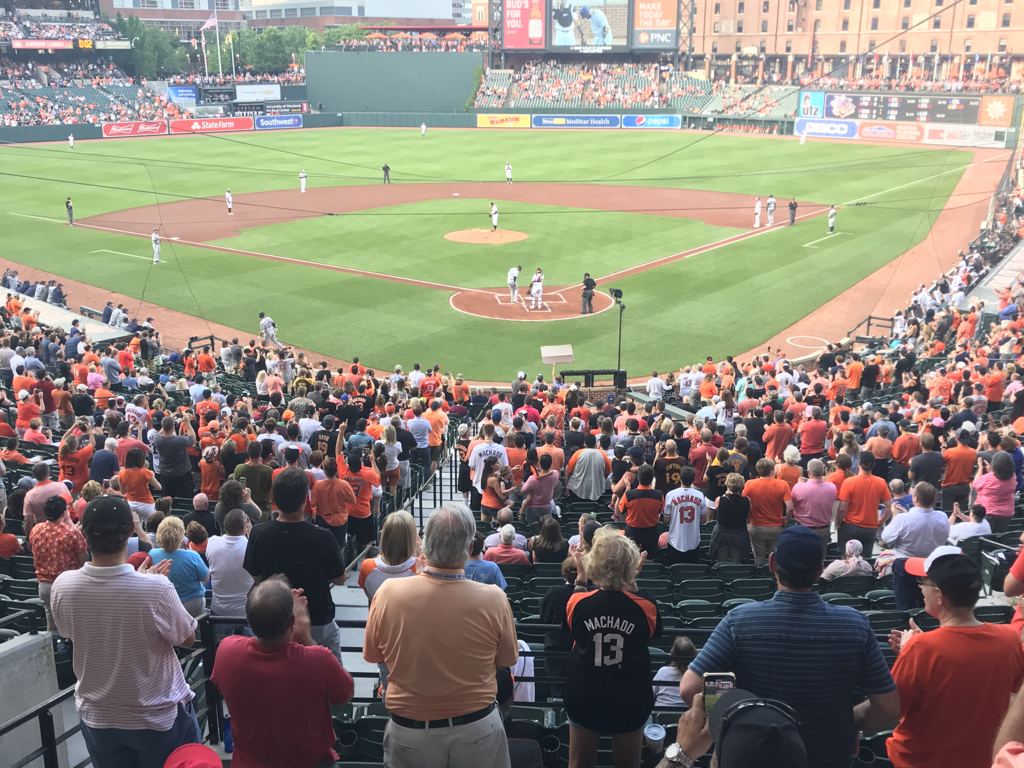 FiveThirtyEight
@FiveThirtyEight
Our 2019 MLB Predictions: 53eig.ht/2No1PZM
Eddie Matz
ESPN Senior Writer
Top overall pick Adley Rutschman on if he's got any special purchases in mind now that he's officially signed with the Orioles. "I'm pretty comfortable with my Honda Civic."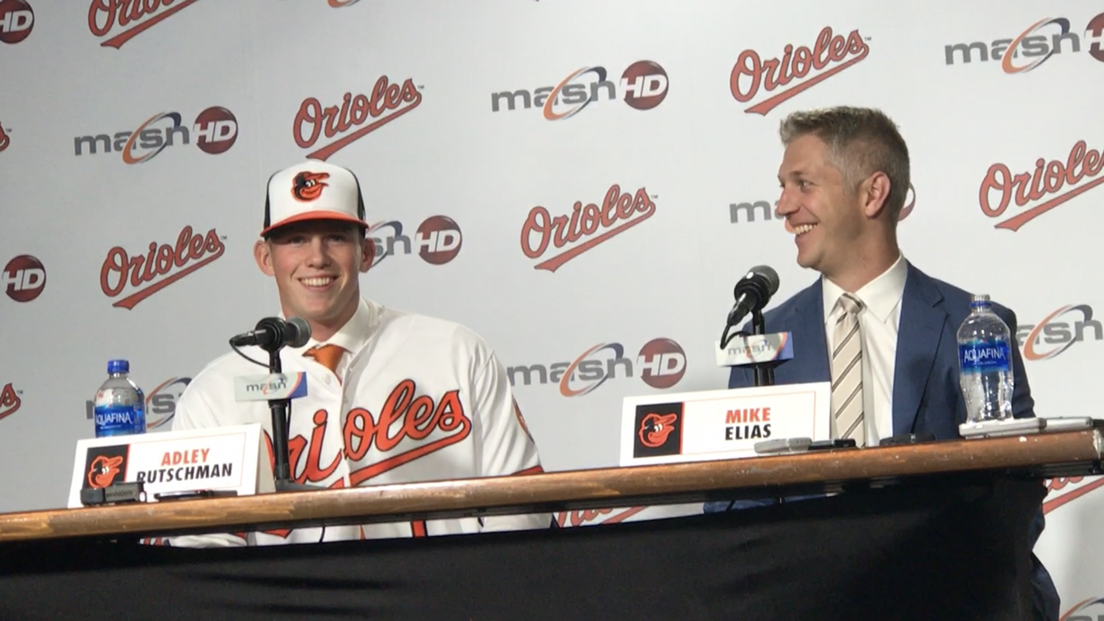 Bradford Doolittle
@bbdoolittle
The struggles of Rays ace Blake Snell deepened on Tuesday when he was knocked out in the fourth inning against the… twitter.com/i/web/status/1…
SportsCenter
@SportsCenter

First game back in Camden Yards, and Manny Machado goes DEEP 💪 (via @Padres) pic.twitter.com/PZyL9DYhi5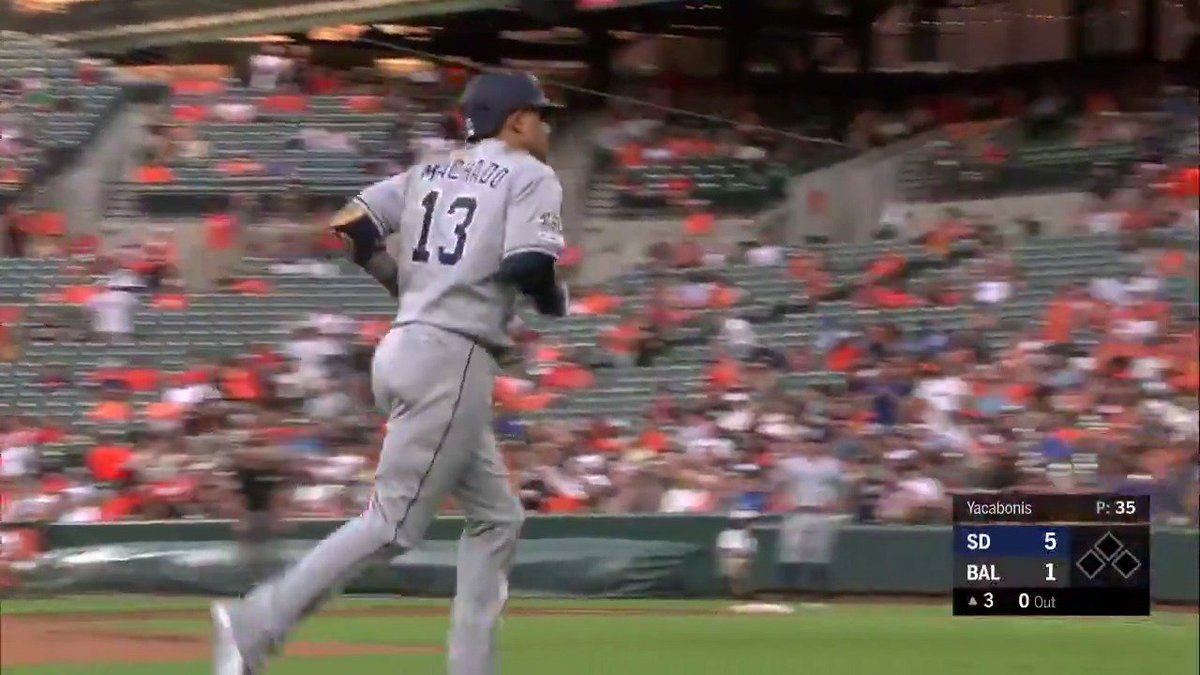 FiveThirtyEight
@FiveThirtyEight
Cedric Richmond is the Mike Trout of congressional baseball. 53eig.ht/2IKUmPR