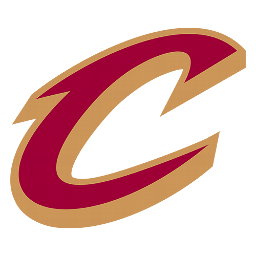 | | 1 | 2 | 3 | 4 | T |
| --- | --- | --- | --- | --- | --- |
| CLE | 16 | 24 | 22 | 25 | 87 |
| BOS | 25 | 22 | 28 | 17 | 92 |
LeBron overcomes ankle injury, but Celtics still beat Cavs
BOSTON (AP) -- LeBron James hit a milestone. The Boston Celtics hit their shots.
Advantage Celtics.
James returned from a first-half ankle injury to score 26 and become the youngest player in NBA history to reach the 10,000 points, but Boston got 22 points from Ray Allen to beat the Cleveland Cavaliers 92-87 on Wednesday night.
"When you have an off-shooting night like this, it's tough to pull a game out," said James, whose 7-for-24 shooting sank the Cavs to 38 percent from the floor. "Especially against the best team in the league."
Kevin Garnett scored 18 points and had 11 rebounds to help Boston win its third straight and improve to 2-2 for the season against the defending Eastern Conference champions. The Cavaliers were playing their third game with four new players, including Ben Wallace, acquired in an 11-player, three-team deal at the trading deadline.
"They're so new, we really didn't see them," Celtics coach Doc Rivers said. "They're going to be so much better because of that trade."
Cavaliers coach Mike Brown was ejected with 42 seconds left in the third quarter after he had to be restrained by his assistants while arguing a foul call against James. His star took a shorter break: He sprained his ankle and missed the last 4:24 of the first half, but X-rays were negative and he was back for the start of the second.
"I know my ankle, and tomorrow it's going to be a lot worse," James said, expressing the hope he would be ready for Friday's game against Minnesota.
"I've had my share of ankle injuries. The first thing I thought was, 'Not again. Not another one to go down for our team.' We have been hit with the injury bug, the cold bug, guys have been walking around here sick and injured. I didn't want to go down."
James reached the 10,000-point milestone at 23 years and 59 days, more than a year younger than Kobe Bryant was when he hit the milestone in 2003 (24 years, 193 days). It took James 368 games to do it -- the ninth-fastest in league history.
"It doesn't make me happy to do it in a losing effort," James said. "To be in the record books is a tribute to my teammates, myself and my family."
James hit the mark on a dunk that made it 63-54 with 4:54 left in the third quarter. But Boston, which shot 52 percent, quickly extended its lead back to double-digits; after hitting the first two baskets of the fourth quarter to make it 75-66, the Cavs never got closer than 10 points until the final minute.
Delonte West's meaningless 3-pointer for Cleveland at the buzzer counted because of goaltending, making it appear closer than it was.
"We had our hands full [with James], but I thought we did a pretty good job," Allen said. "I think we gutted it out."
James was hurt after driving for a layup when he came down on Paul Pierce's foot. He hobbled off toward the Cavaliers bench and then dropped onto the court in front of the scorer's table with 4:24 left in the first half.
When the whistle blew, Brown and the training staff rushed over to attend to James, while the crowd hushed and the players on both benches looked over to see what was happening. After being looked at on the floor for a few minutes, he limped off to the locker room, favoring his right leg, getting a cheer from the Boston fans.
Boston led 25-16 after one quarter, with 12-5 rebounding edge, then took a 33-18 lead early in the second.
Game notes
Celtics guard Tony Allen sat out with a strained right calf. ... Garnett missed the matchup with James on Feb. 5, and James missed the game against Boston on Dec. 2. When both played on Nov. 27, the Cavaliers beat the Celtics in Cleveland 109-104 in overtime. ... The Cavs fell to 15-16 on the road this season, with three wins in their last seven games. ... Rajon Rondo had eight points and eight assists for Boston, which won its sixth straight home game.
Regular Season Series
Series tied 2-2
TD Garden
7:30 PM, February 27, 2008
Coverage: NBA TV
Attendance: 18,624
Capacity: 19,156
Referees:
Ron Garretson
Luis Grillo
Mark Ayotte
2023-24 Central Standings
2023-24 Atlantic Standings