WESTERN CONFERENCE SEMIFINALS - GAME 1
SA Wins series 4-3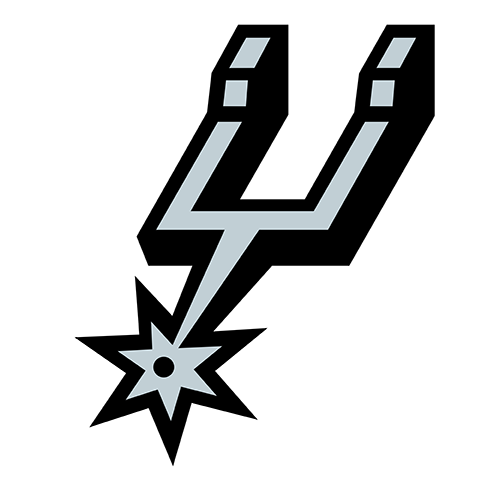 | | 1 | 2 | 3 | 4 | T |
| --- | --- | --- | --- | --- | --- |
| SA | 27 | 22 | 17 | 16 | 82 |
| NO | 23 | 22 | 29 | 27 | 101 |

West serves Spurs 30 points as Hornets jump out to 1-0 series lead
NEW ORLEANS (AP) -- Hornets coach Byron Scott showed off the three championship rings he won as a player during his pregame speech.
The message? This is what the San Antonio Spurs have, and you want.
He certainly got through to All-Stars David West and Chris Paul.
West scored a career playoff-high 30 points to lead New Orleans to a 101-82 victory over the San Antonio Spurs in Game 1 of their second-round playoff series Saturday night.
Paul added 17 points, 13 assists and four steals for New Orleans, which trailed by as much as 11 in the first half but stormed into the lead for good in the third quarter.
"It sort of gives you goose bumps," Paul said of seeing Scott's rings, won in the 1980s with the Los Angeles Lakers. "We understand right now we're on that same journey and we feel like we can get there."
Game two will be Monday night.
One reason they're off to such a good start against San Antonio is the way they played defense on Spurs center Tim Duncan.
Duncan had what he considered one of the worst games of his stellar career, going 1-of-9 from the field for a career playoff-low five points and only three rebounds.
"Things just didn't go my way," said Duncan, who offered only a few terse comments in the locker room. "They did a great job. ... I played badly, so credit to them."
Tyson Chandler was Duncan's primary defender, but the Hornets also swarmed Duncan with double teams throughout the game, forcing San Antonio to look for points from outside.
The Spurs hit 12 3-pointers in the game, but also missed 19.
The Hornets dominated the inside, outrebounding San Antonio 50-34 and outscoring the Spurs 46-26 in the paint. The Hornets also shot 50 percent, while the Spurs finished at 40.8 percent.
Chandler had 10 points, 15 rebounds and three blocked shots for New Orleans. Peja Stojakovic added 22 points for the Hornets on 9-of-15 shooting, while reserve Bonzi Wells added 10 points, all but two in the fourth quarter.
Tony Parker led the Spurs with 23 points and Manu Ginobili had 19. Bruce Bowen added 17 points and Michael Finley 13, but San Antonio needed more help inside from Duncan and Kurt Thomas, who had only two points and two rebounds.
"They took away our inside game. Timmy had a rough night," Parker said. "We need to do a better job to get him the ball and try to get him some shots, basically. Tonight, New Orleans did a good job to take that away from us. That's not Timmy."
After trailing most of the first half, the Hornets surged into the lead for good with a 13-0 run in the third quarter that opened with Chandler's driving layup and ended with Stojakovic's second 3-pointer of the game, giving New Orleans a 61-54 lead.
West scored four points during the run and 11 in the quarter, often hitting midrange jumpers, sometimes while fading away from a defender in his face.
"David West is the one that really, really hurt us tonight," Parker said. "He made outside shots, and once he made his outside shots he was having the drive, so we can't all focus on Chris Paul."
The Hornets led 74-66 heading into the fourth quarter.
Jacque Vaughn's driving layup got the Spurs as close as 76-71 early in the period, but the Hornets, despite being in the playoffs for the first time in four years, were not rattled.
They pushed the lead back up to double digits before turning it into a blowout during the last 5 minutes, with Paul scoring seemingly at will.
"We've been in that position where everyone is kind of waiting for the wheels to fall off of this thing, feeling like we are overachieving," West said. "But we're a hungry group of guys, we're going to go out and compete."
The Hornets scored the first eight points of the game, with Stojakovic and Morris Peterson each hitting 3s, and San Antonio didn't have a point until Parker's free throws with 7:36 left in the first quarter.
It didn't take long for the San Antonio to settle down, however, and they didn't need much help from Parker or Duncan. Ginobili hit his first four shots, including three 3s, and Bowen hit three 3s of his own as the Spurs stormed back to take a 27-23 lead at the end of the first quarter.
New Orleans fought back to take a 35-34 lead on Chandler's alley-oop dunk of Paul's lob, but Bowen, who minutes earlier had been face down on the floor with his hands over his face after apparently getting poked in the eye on foul by Wells, hit two more 3s, one while being fouled.
Finley had another 3 during a 10-0 run that put San Antonio up 44-35. The Spurs finished the first half 9-for-17 on 3s, and with a 49-45 lead.
Game notes
The game was delayed 19 minutes between the first and second quarters because of a mess on the floor caused by fire extinguishers used after a mascot's stunt. Super Hugo had used a trampoline to soar through a ring of fire before dunking a basketball. Workers then struggled to put the fire out, leaving a white residue all over the floor. The halftime show also was canceled so the floor could be cleaned again.
Smoothie King Center
9:00 PM, May 3, 2008
Coverage: TNT
Attendance: 18,040
Capacity: 16,867
Referees:
Eddie F. Rush
Mike Callahan
Marc Davis
2021-22 Southwest Standings