EASTERN CONFERENCE 1st ROUND - GAME 1
ORL leads series 1-0

| | 1 | 2 | 3 | 4 | T |
| --- | --- | --- | --- | --- | --- |
| CHA | 20 | 23 | 23 | 23 | 89 |
| ORL | 31 | 28 | 17 | 22 | 98 |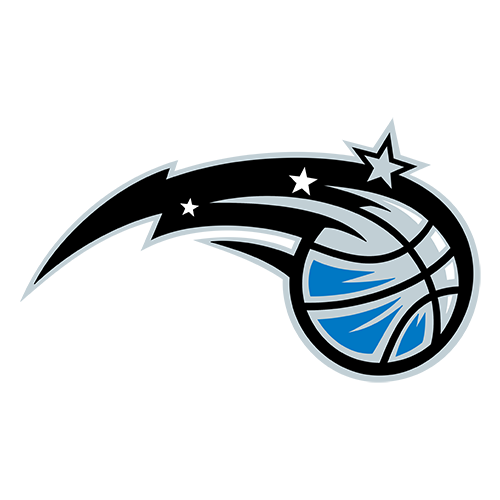 Magic take Game 1 after wasting 22-point lead over Bobcats
ORLANDO, Fla. -- Dwight Howard was slapped, scraped, pushed and punished. His frustration built, simmering so much that he was sidelined in foul trouble.
Superman was grounded.
Luckily for the Orlando Magic, they had Mighty Mouse back.
Jameer Nelson scored 24 of his 32 points in the first half, and the Magic nearly blew a 22-point lead with Howard out before beating the Charlotte Bobcats 98-89 in Game 1 of their first-round playoff series Sunday.
After missing the first three rounds of the playoffs last year recovering from right shoulder surgery, Nelson is healthy again and ready to redeem his NBA finals flop.
"In the finals, I wasn't myself," Nelson said. "Not making any excuses, I was out there, so I should have helped my team out a little better. But it feels great being able to help these guys, and not be out there in a suit cheering them on as much as I did last year."
Nelson was sorely needed in this one.
Vince Carter was 4 for 19, finished with 12 points and fouled out late. Howard had nine blocks but was limited offensively. He said he was so overanxious and hyped up that he couldn't sleep the night before, text messaging teammate Carter.
"He was like, 'I'm trying to sleep.' I was like 'I'm sorry. I'm just hyped,'" Howard said. "I get hyper. My teammates, they do a good job of calming me down. I just have to not get so frustrated."
Gerald Wallace had 25 points, and Stephen Jackson played through a hyperextended left knee to finish with 18 points in the Bobcats' first playoff game in franchise history.
And they looked like it early.
"We were a little nervous starting off the game, and they knew it," Wallace said. "They took advantage of it. They came out and punched us in the mouth, they made shots and we didn't. They built themselves a lead at home, and left us trying to find our way back."
They almost did.
Charlotte swarmed and slapped Howard on every opportunity near the rim. The Hack-a-Howard approach left the All-Star with five points and seven rebounds, and he was 1 for 6 on free throws.
The Magic sputtered in his absence.
"Their big guys are going to hit him every chance they get. And if he gets one foul retaliating, they've done their job," Magic coach Stan Van Gundy said. "He can't get any of those. He's just going to have to understand no matter how many times they hit him, he can't hit back. We need him on the floor."
Wallace's free throws trimmed Orlando's lead to 85-80 late in the fourth, and they had the Bobcats on the brink of a stunning upset.
Howard then returned with a put-back dunk, Mickael Pietrus had a 3-pointer and the Magic eventually went ahead 92-84 to put the game out of reach.
Even with a dreadful game offensively, Bobcats coach Larry Brown said Howard's presence on the other end was too much to overcome.
"If I read the stats correctly, he got five points and he was the most valuable player," Brown said.
Charlotte's gritty comeback attempt at least provided them with some hope that this best-of-seven series might not be so lopsided when it resumes Wednesday in Orlando. That also gives Jackson, who will have an MRI on Monday, an extra day's rest. But will he miss Game 2?
"No way," he said.
Charlotte just needs to find a way to contain Nelson, too.
The speedy point guard left Raymond Felton and D.J. Augustin in the dust, much to the dismay of new Bobcats majority owner Michael Jordan sitting on the baseline. But Orlando imploded with Howard sidelined as Charlotte twice battled back from big deficits and overcame what could have been a catastrophic blow.
Wallace dived for a loose ball and collided with Jackson late in the second quarter, injuring his teammate's knee. Jackson laid on the floor in pain, and Nelson pushed the ball down court to hit a 3-pointer at the first-half buzzer.
Jackson returned to score 10 points in the second half, but he sat out the final minutes of the fourth because of the injury, pleading with Brown to get back in the game.
"He's mad at me," Brown said. "I just didn't feel comfortable putting him back on the floor."
The Bobcats went down 65-43 on a 3-pointer by Lewis early in the third quarter. Howard would pick up his fourth foul, and the frustration began to set in for the Magic.
They just never slipped up enough to lose.
Nelson wouldn't let them.
"I was just happy to have my little crib midget back," Howard said, laughing. "He means a lot to our team. It just feels good seeing him out there."
Game notes
The Magic will be off Monday, while Bobcats will practice. ... Jackson also was called for a technical foul in the first quarter after yelling an expletive at the official. ... Howard's six blocks in the first quarter were a team playoff record.