EASTERN CONFERENCE SEMIFINALS - GAME 1
CLE leads series 1-0
| | 1 | 2 | 3 | 4 | T |
| --- | --- | --- | --- | --- | --- |
| BOS | 26 | 28 | 24 | 15 | 93 |
| CLE | 20 | 23 | 36 | 22 | 101 |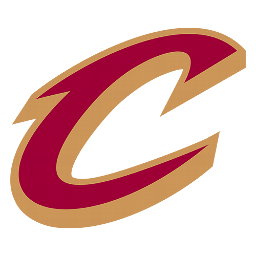 Elbow doesn't slow down James as Cavaliers rally for Game 1 win
CLEVELAND -- LeBron James always soars in the NBA playoffs.
Mo Williams finally rose to the occasion -- literally.
Williams delivered his first dunk for Cleveland, a resounding slam that stunned Boston's Paul Pierce, shook the arena and ignited the Cavaliers, who rallied for a 101-93 victory over the Celtics on Saturday night after being outplayed for much of Game 1 of the Eastern Conference semifinals.
Williams' unexpected dunk over Pierce fueled a game-ending 43-24 spurt by the Cavs.
"I knew Mo could dunk," James said of his teammate, generously listed as 6-foot-1. "I told Mo a long time ago if he ever dunked in a game it was going to spark us like we haven't been sparked before. Not only did it fire the team, it fired himself up."
Hours before receiving his second straight MVP award, James scored 35 points and Williams added 20, 14 in the third quarter.
James, playing with a sprained and bruised right elbow, delivered yet another memorable performance as the Cavs withstood a furious punch from the Celtics, who led by 11 in the third and seem intent on making this a long series.
James, who also had seven rebounds and seven assists, drained a 3-pointer with 22 seconds left to put Boston away.
"It's been better," James said of his elbow. "But that's no excuse for me. I don't make any excuses and I'll be ready for (Game 2) Monday."
Historically, winning a series opener is a good omen for the Cavs, who are 10-0 when taking Game 1.
Rajon Rondo had 27 points and 12 assists and Kevin Garnett finished with 18 points and 10 rebounds for the Celtics, who were held to 15 points in the fourth quarter.
For three quarters, the Celtics looked like their old selves.
Dismissed as being washed up, the 17-time NBA champions controlled the tempo from the start. With Rondo driving past Williams and any other defender in front of him, the Celtics were on the verge of swiping home-court advantage away from Cleveland.
But James, who seemed to be bothered by the elbow early on, picked it up down the stretch.
He always does.
"You knew it was coming," Celtics coach Doc Rivers said. "I thought toward the end of the second quarter he started his assault."
After Rondo split a pair of free throws with 4:30 left, James drove the lane and missed a short shot but grabbed his own rebound and banked it in to put the Cavs ahead 94-91.
Garnett's bucket got the Celtics within one, but James countered with a floater in the lane. After Paul Pierce missed a wide-open 3-pointer, Shaquille O'Neal, who looked slow and every one of his 38 years during stretches, scored on a tip to make it 98-93 with 1:02 remaining.
Following a Boston turnover, James came up with the decisive blow. Pulling up on the left side, he buried a 3-pointer that finally allowed 20,000 Cleveland fans to exhale and scream their lungs out. James, called "the closer" by his teammates, scored 12 points in the fourth.
"He's a guy that is going to deliver," Cavs coach Mike Brown said. "As the game went along he got more and aggressive and the shots started to fall."
James tried just two outside shots in the first half, and came out of the locker room at halftime shaking his right arm, which he said has been bothering him periodically for a month. But the elbow appeared as healthy as ever when James needed it to respond.
"Throughout the game it loosened up," said James, who will receive his MVP trophy on Sunday in his hometown of Akron. "I have a no-excuse policy. This team has a no-excuse policy. ... We're about coming out and competing against the Celtics."
James closed the third with a twisting, falling-down layup at the horn, capping a 21-9 spurt that put the Cavaliers up 79-78, their first lead since 7-6.
Williams, though, was the one who carried the Cavs back. He scored 14 in the period and delivered his facial on Pierce that sparked the Cavs and a sellout crowd that was growing nervous with every Rondo drive, Garnett bucket and Ray Allen jumper.
Cleveland trailed 69-58 when Williams grabbed a loose ball and raced down the floor before slamming it over Pierce, who was probably expecting the guard to try a layup.
"I saw him jump," said Williams, whose struggles in the postseason last year hurt the Cavs. "Paul is 6-7, 6-8. I thought he'd block a layup. I was kind of high. I thought I could try. It turned out good. It was a great feeling, I'll tell you that."
This is the second time in three years that the Cavs and Celtics are meeting in the conference semifinals, and there is no love lost between them. In 2008, the Celtics won a rugged series in seven games on their way to the championship, and if Game 1 was any indication, this series could be equally entertaining.
"This not going to be easy for either team, you can see that," Rivers said.
The Celtics were the better team in the first half. Their ball movement was crisp, they were winning the rebound battle and the Cavs had no answer for Rondo, who had 19 points at intermission.
Cleveland put the 6-foot-6 Anthony Parker on Rondo in the third quarter and the adjustment slowed the Celtics' lightning-quick point guard.
"We let them play way too comfortable in the second half," Rivers said. "I thought we let down in the second half."
James was never convinced Boston wasn't dangerous, and his suspicions were proven correct when the Celtics hardly looked like Relics in the first round, dismantling Miami in five games.
"Everyone was saying how bad Boston was and they don't look motivated anymore, but I never fell into that trap," James said. "They know the big picture."
Game notes
Celtics C Kendrick Perkins had his lip split open by O'Neal in the first quarter. He got five stitches and was back on the floor for the start of the second. ... Boston has won three of the previous four series between the teams. Cleveland's only series victory was in the conference semifinals in 1992. ... Cleveland's reserves outscored Boston's 26-12.