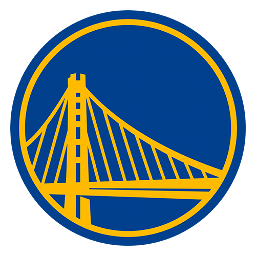 | | 1 | 2 | 3 | 4 | T |
| --- | --- | --- | --- | --- | --- |
| GS | 14 | 24 | 26 | 19 | 83 |
| LAL | 34 | 22 | 25 | 26 | 107 |
Pau Gasol, Kobe Bryant come up big as Lakers crush Warriors
LOS ANGELES -- The Lakers have played far too many games over the past three years to believe a 3-0 start is anything more than a tiny prologue to another exhausting season.
Still, Pau Gasol and Kobe Bryant can't help liking what they've seen in the first week of their title defense.
Gasol had 26 points and 12 rebounds, Bryant added 20 points and the Lakers easily kept up their unbeaten start to the season with a 107-83 victory over the Golden State Warriors on Sunday night.
Lamar Odom had 16 points and 14 rebounds for the Lakers, who have won 10 straight over their upstate rivals. They got little challenge from the Warriors this time out, jumping to a 20-point lead at the first-quarter buzzer and never letting it dwindle below double digits in the second half.
"We're pretty happy with how things are going right now," Gasol said, momentarily resisting every ballplayer's mandate to nitpick even a blowout win. "We've been pretty successful against them the last couple of years, but the thing you can't do is relax. If you fall asleep, they can score a lot of points."
That's not a danger when the Warriors can barely get their hands on the ball. Los Angeles outrebounded Golden State 55-42 and made 23 free throws to Golden State's six, with the Lakers' starters continually outrunning the Warriors at their own uptempo game.
"We're 3-0, but that's nothing to go by at this point in the season," Bryant said with a shrug.
Monta Ellis scored 20 points for the Warriors, whose first loss ended their first 2-0 start in 16 years. Golden State played without guard Stephen Curry, who aggravated his sprained right ankle Friday.
Dorell Wright added 18 points for Golden State, which won five straight back in 1994. All-Star forward David Lee went scoreless with just three rebounds in 19 minutes, dominated by Odom and Gasol.
"That's why they're defending world championships," Lee said. "They beat us up on the boards at all five positions and got to the free throw line a lot more than we did. They did a good job making sure we didn't get any easy buckets to get any kind of rhythm -- any of us."
While the Lakers opened with wins over Houston and Phoenix, the Warriors raised a few eyebrows by knocking off the Rockets and Clippers at home in Oakland. But Golden State's degree of difficulty got considerably tougher against the Lakers, who pushed their lead to 32 points during the fourth quarter.
"Our starters did not perform the way they need to play against the Lakers at their place," Golden State coach Keith Smart said. "You have to be firing on all cylinders to have a chance to beat that team. That's why they've got that banner out there."
Several Warriors wore fluorescent-orange shoes better suited to deer hunting than hoops, but they didn't help Golden State keep pace with the Lakers' starters. Derek Fisher added 14 points, and only Ron Artest struggled among Los Angeles' top five, missing eight of his first nine shots.
About the only thing the Lakers disagreed upon was Bryant's health after offseason surgery on his right knee. When Bryant was told coach Phil Jackson doesn't believe he's quite 100 percent healthy, Bryant jokingly replied with multiple expletives, insisting he's all the way back.
Jackson also seized on the Lakers' 20 turnovers as an area of concern.
"I usually make a little litany about being able to play 30 to 35 good minutes at this time of year while you're building up that stamina and that team identity," he said. "Other than that, not bad."
In Curry's absence, Warriors rookie Jeremy Lin got into the game in the third quarter, prompting a round of applause from the Los Angeles crowd for the Harvard guard who's already a celebrity among his native Bay Area's sizable Asian population. Lin then scored his first NBA points on a layup midway through the third quarter.
Lin committed five fouls in his first 11 minutes, but also played a role in Golden State's 12-1 run in the third.
"We got some good information on a guy like little Jeremy Lin," Smart said. "He came in and did a good job, and we had some other guys who played well."
Game notes
Stephon Marbury watched the first half with Lakers executive Jeanie Buss. The 33-year-old two-time All-Star hasn't played in the NBA since early 2009. ... Lakers rookie Devin Ebanks made his NBA debut in the second quarter and scored his first career point on a free throw with 4:58 to play. Fellow rookie second-round pick Derrick Caracter scored his first points on the previous possession. ... Warriors rookie Jeff Adrien scored his first NBA points on a tip-in with 4.2 seconds to play. ... Fans near courtside included Ryan Seacrest, Paramount Pictures CEO Brad Grey, former Lakers forward Rick Fox and girlfriend Eliza Dushku.