TOP HEADLINES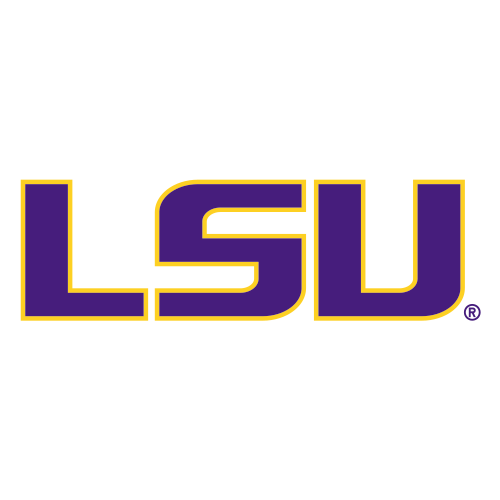 REESE RETURNS!
Angel Reese returns for LSU, Kim Mulkey picks up her 700th win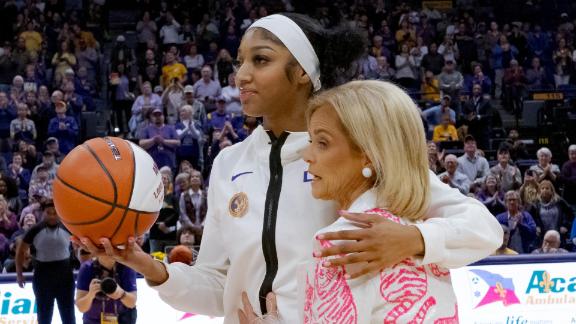 ACC/SEC Challenge presented by Dixie Ultra
Te-Hina Papopao hypes Gamecocks bench with 3-pointer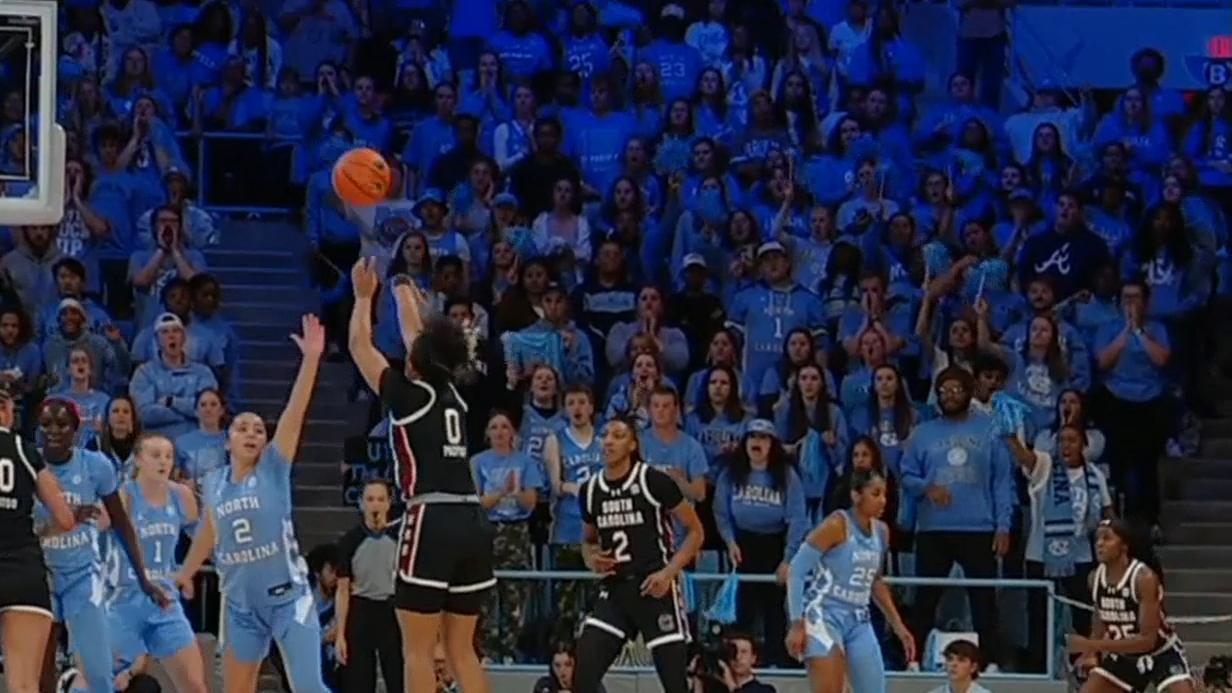 Scuffle breaks out in South Carolina-North Carolina showdown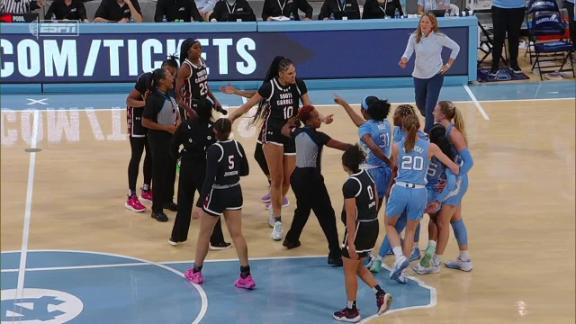 Bree Hall drains 3-pointer for Gamecocks
Kamilla Cardoso makes huge block and assist
Lexi Donarski drains 3-pointer for Tar Heels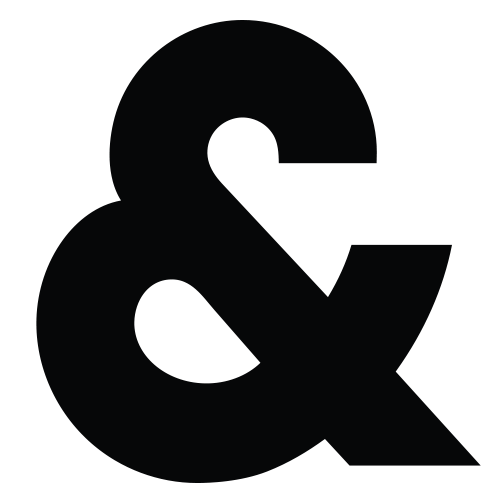 ANDSCAPE
LOOKING AHEAD
WHO'S UP AND WHO'S DOWN?
Arkansas dominates second half, upsets No. 15 FSU
The Hogs' strong finish tops the Seminoles, 71-58, as Saylor Poffenbarger breaks the 35-year-longstanding program record for individual-game rebounds with 23.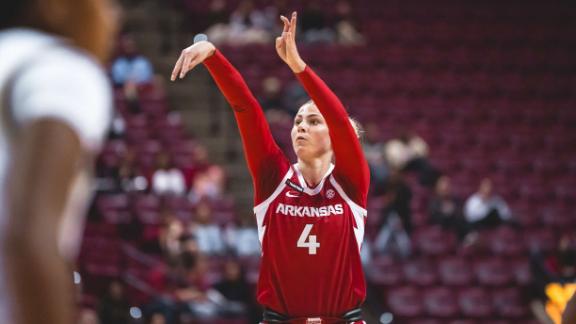 Customize ESPN
Arturo Olmos for ESPN

Shaquille O'Neal said his daughter could be the best women's basketball player ever. From that pressure, a versatile prospect with an elite game has arisen.

Illustration by ESPN

Can Caitlin Clark repeat as player of the year? The Iowa guard will have many challengers, including Angel Reese, Cameron Brink and Paige Bueckers.