| | 1 | 2 | 3 | 4 | T |
| --- | --- | --- | --- | --- | --- |
| SA | 30 | 28 | 33 | 27 | 118 |
| GS | 26 | 22 | 25 | 25 | 98 |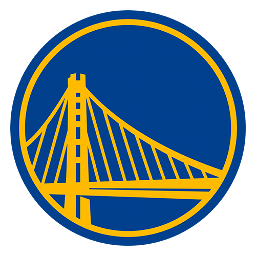 Tim Duncan's 15-18-11 leads Spurs to rout of Warriors
OAKLAND, Calif. -- Tim Duncan has lobbied Spurs coach Gregg Popovich numerous times to play point guard in the past. Each time he's been denied.
Don't expect Popovich to have a change of mind any time soon, even after San Antonio's All-Star forward matched his career-high for assists while recording his first triple-double in nearly two years.
Duncan had 15 points, 18 rebounds and 11 assists, Manu Ginobili added 27 points and the Spurs kept rolling along with the NBA's best record following a 118-98 win over the Golden State Warriors on Tuesday night.
"He's been the heart and soul of our program for a long time," Popovich said of Duncan. "He's Tim Duncan, that's what he does. He's where it all begins. After all this time, we probably take him for granted."
Duncan, who recently moved past David Robinson to become the Spurs' career scoring leader, shot just 6 of 15 from the field but helped San Antonio's offense keep rolling by dishing the ball to his teammates. Duncan also matched his season-high for rebounds.
It's Duncan's first triple-double since May 29, 2008 when he had 19 points, 15 rebounds and 10 assists against the Los Angeles Lakers in Game 5 of the Western Conference finals. The Spurs lost that game, which denied them a shot to defend their NBA title that year.
They didn't waste Duncan's huge game this time.
"I couldn't make a shot so I figured I'd pass it and let somebody else make a shot," Duncan said. "I wasn't trying to do it. Just the flow of the game and the plays that were being called."
Duncan thought his night was done with 2:34 left in the third quarter. He went to the bench needing one assist for the triple double with San Antonio holding a 16-point lead and the Spurs playing in Los Angeles against the Clippers on Wednesday.
Popovich put Duncan back in with 8:49 remaining in the fourth after Golden State made a brief run. Duncan got the assist on a pass to George Hill, two minutes later.
As for Duncan lobbying Popovich for a chance to play point, don't count on it.
"I've been doing it for 14 years now and it's never happened," Duncan said. "So it's no time to start now. It's not going to happen."
San Antonio, which won its ninth straight against Golden State, improved its NBA-best record to 15-2.
Stephen Curry scored 32 points and David Lee added 18 points and seven rebounds for Golden State (8-10). The Warriors have lost eight of their last 10.
"When you don't play your best ball against an experienced team like San Antonio, there's a reason their record is the way it is," Lee said. "They don't necessarily do it with all athleticism and power and length. They do it with smarts and they take advantage of any mistake that you make."
Playing the front end of a back-to-back, the Spurs led by 10 points at halftime and 18 in the third quarter before cruising over the final 12 minutes. The Warriors made one brief run, closing to 100-88 on a Curry 3-pointer with 6:49 remaining, but that was it.
Hill and Tony Parker scored on back-to-back trips down the floor and Duncan added a dunk off an assist from Ginobili to make it 106-88.
The Spurs finished November with a 14-1 record and remained undefeated in eight road games.
Ginobili has been a big reason.
The veteran guard is off to one of the best starts of his career and has been particularly efficient over the last week. He is averaging 26.4 points over his last five games and is shooting 51.3 percent from the floor during that stretch.
"Manu's been really scorching it," Duncan said. "We know he's got that capability but it's still fun to sit there and watch him do it. He's feeling good right now so we're going to roll with him."
Ginobili scored 16 of his points in the third quarter when the Spurs built an 91-73 lead.
Tempers flared late in the third after Richard Jefferson's alley oop dunk gave the Spurs an 82-66 lead. Jefferson appeared to land on Lee, who took exception and shoved Jefferson. Antonio McDyess stepped in and argued with Lee as players from both teams came rushing in before referees restored order.
The officials met briefly then assessed a double technical to Lee and Jefferson.
It was that kind of night for the Warriors, who committed 16 turnovers and were outrebounded 50-44.
Lee, playing in only his second game since missing eight games with an elbow infection, tried to give Golden State a lift but the Warriors couldn't match San Antonio's depth.
Only four Golden State players reached double figures.
San Antonio led most of the first quarter but fell behind 26-23 after a 10-3 run by Golden State. The Spurs then scored seven points over the final 35 seconds, getting a 3-pointer from Gary Neal followed by four free throws from Ginobili.
Ginobili was fouled by Monta Ellis while attempting a 3 then got an additional free throw when Ellis slapped his hands together in frustration and was hit with a technical foul.
Ginobili made three more free throws early in the second quarter and Jefferson scored on an alley oop pass from Parker to help the Spurs push their lead to 49-37. Jefferson later added a one-handed dunk and Duncan scored on a three-point play as San Antonio took a 58-48 halftime edge.
DeJuan Blair had 16 points and 10 rebounds for the Spurs.
Game notes
Golden State F Ekpe Udoh, who has not played this season because of a wrist injury, was cleared for contact and worked out one-on-out with assistant coach Calbert Cheaney before the game. ... The Warriors last win against the Spurs came on Jan. 7, 2008.