| | 1 | 2 | 3 | 4 | OT | T |
| --- | --- | --- | --- | --- | --- | --- |
| NY | 27 | 25 | 22 | 19 | 9 | 102 |
| CLE | 21 | 28 | 25 | 19 | 16 | 109 |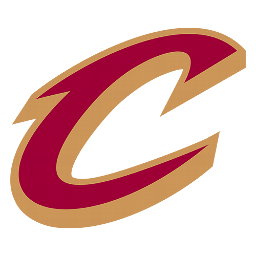 Knicks lose 3rd in row as Cavs end 10-game skid with OT win
CLEVELAND -- Seeing his team's losing streak end was an early birthday present for Mo Williams.
Williams, who turns 28 on Sunday, scored 23 points, including the tying basket late in regulation and six points in overtime, and the Cleveland Cavaliers snapped a 10-game losing streak with a 109-102 victory over the New York Knicks on Saturday night.
Cleveland broke its longest losing streak since 2002-03, the season before LeBron James was drafted, when it lost 15 in a row.
Williams, who also had 14 assists, planned on starting his celebration a few hours early. No one could blame any Cleveland player for being in a festive mood. The Cavaliers had been outscored by an average of 17.5 points during the losing streak, but their last two losses had been by six and nine points.
"We've been right there," Williams said. "We showed our grit. We wanted to see some wins to start believing."
The victory was Cleveland's first since beating Memphis on Nov. 27.
Antawn Jamison, who added 21 points, and Anderson Varejao each made two baskets in the extra session.
"We had opportunities where we could have failed, but we kept grinding it out and got the win," Williams said.
Amare Stoudemire and Raymond Felton each scored 23 points for the Knicks, who have lost three straight after winning 13 of 14.
Stoudemire missed a fadeaway 12-footer at the end of regulation that could have won the game.
"I had a pretty good look, but just didn't get it to drop," he said.
Stoudemire left the game in the third quarter when he said he briefly lost feeling in his left arm.
"On a drive in the third quarter, Varejao cracked me across the neck," Stoudemire said. "I had a stinger and couldn't feel down my left arm for a while. It's still pretty sore. It's something that will go away. We'll try to massage it out."
The Knicks fell to Boston by two points Wednesday night and were routed by Miami 113-91 on Friday in two high-profile games this week at Madison Square Garden.
"It has been a long week," Stoudemire said. "We gave it all we had in the Miami game and back-to-backs are always tough in this league. That's just the way it is."
Knicks coach Mike D'Antoni was unhappy with his team's play.
"This game was lost defensively," he said. "We would go up six, seven points and get complacent. We caved in, decided to just do the easiest thing. I knew this would be a tough game. It was gut-check time. I knew it would be a test and we failed the test."
Varejao's basket in the lane broke a 93-all tie early in overtime. Stoudemire tied it with two free throws, but another basket by Varejao and a jumper by Williams gave the Cavaliers a 99-95 lead and forced the Knicks to call timeout with 3:12 to play.
Both of Varejao's baskets were set up by passes from Williams.
"My job is to create for my teammates," Williams said.
Stoudemire scored inside, but Jamison's tip-in made it 101-97. Baskets by Jamison and Williams pushed the lead to 105-97 with 29 seconds left, putting away the game.
"Our guys earned it," Cavaliers coach Byron Scott said. "We've talked about playing this way the rest of the season."
A 3-pointer by Landry Fields and a basket by Felton gave the Knicks a 93-89 lead with 52 seconds left. After Jamison's basket, the Cavaliers got a defensive stop and Williams scored in the lane with 3.7 seconds left to tie it. The Knicks called timeout, but Stoudemire's fadeaway 12-footer was off the mark.
The Knicks led the entire first half, with their biggest margin reaching nine points. The Cavaliers took their first lead early in the third quarter, but the Knicks scored nine straight points, including two baskets by Stoudemire and a 3-point basket by Wilson Chandler.
The Cavaliers fought back and tied it at 74 on Parker's three-point play going into the fourth quarter.
Six Cleveland players scored in double figures. Parker scored 17 points, while Varejao had 14 points and 17 rebounds. Ramon Sessions scored 12 while Daniel Gibson had 11.
Chandler scored 13 points for New York. Shawne Williams added 12 while Fields scored 11.
Game notes
The Knicks hit 11-of-34 3 pointers for the game. ... New York's next two games are at home, against Oklahoma City on Wednesday and Chicago on Christmas Day. ... Cavaliers' F Joey Graham (partial tear in right quad) will miss the next two to three weeks. ... F Leon Powe (lacerated finger) will miss at least a week.