| | 1 | 2 | 3 | 4 | T |
| --- | --- | --- | --- | --- | --- |
| LAL | 21 | 25 | 25 | 28 | 99 |
| CLE | 29 | 22 | 23 | 30 | 104 |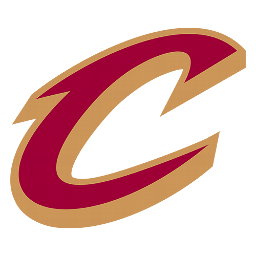 Ramon Sessions, Cavs stun stumbling Lakers
CLEVELAND -- Kobe Bryant slipped a black backpack across his shoulders and left Quicken Loans Arena without talking about what had just happened.
After losing to the lowly Cleveland Cavaliers, nothing needed to be said.
The Lakers hit the All-Star break broken.
Looking nothing like two-time defending NBA champions, they dropped their third straight game, a stunning 104-99 loss Wednesday night to the Cavs -- the league's worst team, which avenged a 55-point embarrassment against Los Angeles last month.
The Lakers, who played so crisply and with purpose in recent wins over New York and Boston, look absolutely lost.
"It's a painful, painful loss," said Pau Gasol, who had 30 points and 20 rebounds. "It's very disappointing. I don't understand it."
Ramon Sessions came off the bench and scored a season-high 32 points for the Cavaliers, who were beaten 112-57 by the Lakers on Jan. 11. That loss -- the worst in club history -- was No. 11 in a league-record streak that eventually reached 26 before Cleveland ended it last week with an overtime win against L.A.'s less-heralded squad, the Clippers.
After his club's worst loss this season, coach Phil Jackson didn't tell his players anything other than what time they're due to report for practice Monday.
"I think they took the break before the game started," he said.
Playing the finale of a seven-game road trip, the Lakers spent much of the night looking as if they were already on vacation. They threw errant passes, forced outside shots and couldn't catch the Cavs down the stretch despite a frantic comeback.
"It's back to the drawing board," said Lamar Odom, who was asked what's at the top of the team's to-do list. "Defense. Cohesiveness. Our chemistry on offense. I'm not that worried. I think it's things we can fix."
Bryant finished with 17 points on 8-of-25 shooting. Derek Fisher had 19 for the Lakers, who committed 19 turnovers and enraged the normally tranquil Jackson, who screamed at them during timeouts after inexcusable defensive lapses.
Losing in Orlando on Sunday was hardly reason for much concern, but a 20-point setback in Charlotte on Monday left both Jackson and Bryant speechless. Now, a loss to the Cavaliers, who are 3-37 since Nov. 27, is enough reason for the Lakers to be worried.
Odom believes the Lakers coast against lesser teams.
"That's our problem overall," Odom said. "We take teams lightly at times. We play the cat-and-mouse game. Sometimes the cat loses."
But as poorly as they played, the Lakers did cut a 10-point lead to two in the final minute. But Anthony Parker and Sessions made two free throws apiece in the last 17.9 seconds.
After the final horn, the Lakers walked slowly toward their locker room and a trip home not knowing what might happen next. With the trading deadline just a week away, the rumors involving Denver star Carmelo Anthony will likely heat up.
This much is clear: Lakers general manager Mitch Kupchak needs to do something to awaken his team.
The Cavs, on the other hand, reached the season's unofficial midpoint on a high.
This was their best effort of the season. They played with the energy coach Byron Scott wants every night, and they gave their dedicated fans a taste of what could be ahead. Beyond that, they somewhat erased the memory of being pummeled in Los Angeles.
"The only time you should be beating somebody by 50 points is on a video game," said forward Antawn Jamison. "That night it felt like we were in one. It shows you when we focus for 48 minutes what we're capable of doing. The biggest question is how do we be consistent doing that."
Bryant's 3-pointer helped the Lakers trim a 12-point deficit to three late in the third, but Cavs rookie forward Christian Eyenga followed with a dunk that had Cleveland fans instantly texting "OMG" to friends and one that is among the league's best this season.
Eyenga blew past Bryant on the baseline, reared back with his right hand and smashed the ball through as Gasol made a halfhearted block attempt. Cleveland's bench erupted at a dunk not seen around here since LeBron James delivered them on an almost nightly basis.
Jackson appears to have lost patience with his star-studded team, which seemed road-weary and disinterested.
In the second half, the Zen Master yelled at Gasol during two separate timeouts and the 11-time champion coach was animated while showing the Lakers what they were doing wrong on his erasable clipboard.
Things didn't start well for the champions. Bryant picked up his second foul with 5:37 left in the first quarter, and on his way to the bench he said something to referee Kane Fitzgerald and was slapped with a technical. With Bryant out, the Cavs went on an 11-2 run and opened a 10-point lead.
It was a sign of things to come.
The Lakers were out of sync, and their sloppy play was perhaps best shown during a second-quarter possession when Gasol turned and fired a pass to where he expected a teammate to be. No one was there and the ball skipped into the feet of Los Angeles' coaches.
"We had a lot of turnovers that really hurt us," Jackson said. "We didn't play a good road game at all."
Game notes
Bryant credits Scott with being his mentor when he joined the NBA. The two remain close friends. Bryant sympathizes with what Scott has endured during a trying first season with Cleveland. "This is tough for him," Bryant said. "He's competitive. It's killing him." ... Cavs G Mo Williams, who recently returned after missing 13 games with a hip flexor, injured his right ankle in the opening minutes. Scott said it was his decision to play Williams just 3 minutes.