| | 1 | 2 | 3 | 4 | T |
| --- | --- | --- | --- | --- | --- |
| BOS | 31 | 29 | 28 | 27 | 115 |
| GS | 30 | 30 | 18 | 15 | 93 |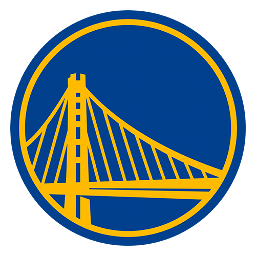 Kevin Garnett, Rajon Rondo key as Celtics stay hot
OAKLAND, Calif. -- So much for an All-Star hangover.
Kevin Garnett and Rajon Rondo each came close to a triple-double, and the Boston Celtics picked up right where they left off before the break with an easy 115-93 victory over the Golden State Warriors on Tuesday night.
"You lose the first game, you kind of lose your momentum and then you're battling uphill," said Celtics forward Paul Pierce, who added 23 points. "So it's kind of good to get that first one and keep that momentum."
No problem there.
Garnett had 24 points, 12 rebounds and six assists, and Rondo had 19 points, 15 assists and six rebounds to help the Celtics hold off Miami for now and stay atop the Eastern Conference standings. They also snapped a six-game losing streak at Golden State, where they hadn't won since Dec. 29, 2003.
"I tried to be everywhere. I tried to fill every category in the book that's positive," Garnett said.
Boston's biggest strides perhaps came on defense.
Dorell Wright scored 19 points and Stephen Curry had 18 for the usually high-scoring Warriors, who had won seven of their last nine before the break and appeared to be building some momentum. Instead, they fell apart in the fourth quarter and couldn't recover against one of the NBA's elite.
"They're the Boston Celtics. They just turned it up," Warriors coach Keith Smart said.
There was no sign that Boston had any lingering effects from a busy All-Star weekend.
The Celtics had a record-tying four players in the NBA showcase along with Doc Rivers and his coaching staff on the sideline for the East stars. They got big nights from all four, including Ray Allen's 18 points.
Even with strong performances from the Big Four, the Celtics were still locked in a tight game for most of the first three quarters. They pulled away at the end of the third with that strong, physical defense that has been their staple.
Nate Robinson's dunk and Rondo's 3-pointer at the end of the third period gave Boston an 88-78 lead. The Warriors trimmed the deficit to four early in the fourth before the Celtics again took hold, going ahead by 18 points on a run that was highlighted by Pierce's fast-break dunk on a bounce pass from Rondo that split two defenders.
About the only downside for Boston was that center Kendrick Perkins left in the second half with a bruised left knee and did not return. Perkins said his knee just felt strained and doesn't expect to miss much, if any, time.
The injury did not appear serious, although with centers Shaquille O'Neal (sore right leg) and Jermaine O'Neal (sore left knee) already sidelined, any injury to the frontcourt could be a major setback.
Not that these Celtics have fallen into any traps this season.
They went ahead by nine points early, which was erased in a little more than a minute by another player who participated in All-Star festivities -- even if it wasn't for the main event. Wright, who was in the 3-point contest, scored 10 straight points between the first and second quarters to give the Warriors a 32-31 lead.
Golden State went ahead by eight in the second quarter while Boston played its thin second unit. The Celtics' starters returned to help tie the score at 60 at halftime and easily pull away when it counted.
"When they made their run, we kind of sunk our heads a bit," Curry said. "We didn't have the composure down the stretch to make plays."
Game notes
Rivers said he thought the Knicks and Nuggets both made out well in the trade that sent Carmelo Anthony from Denver to New York. He also was asked if he liked that the Atlantic Division, which Boston has dominated in recent years, seems to be improving overall. "I kind of liked it the way we had it. I thought it was very comfortable and pleasant," Rivers said, chuckling. ... The Warriors held a moment of silence before the game for longtime team physician and director of medicine, Dr. Robert Albo, who died Monday at 78. He served the Warriors for more than 40 years. ... After missing most of the season with a broken right wrist, Celtics reserve G Delonte West went scoreless in 12 minutes in his return from a hand injury. He was 0 for 4 shooting. ... Rondo also turned 25 on Tuesday. The team celebrated his birthday with a cake from a San Francisco bakery in the locker room after the game.