WESTERN CONFERENCE SEMIFINALS - GAME 4
Series tied 2-2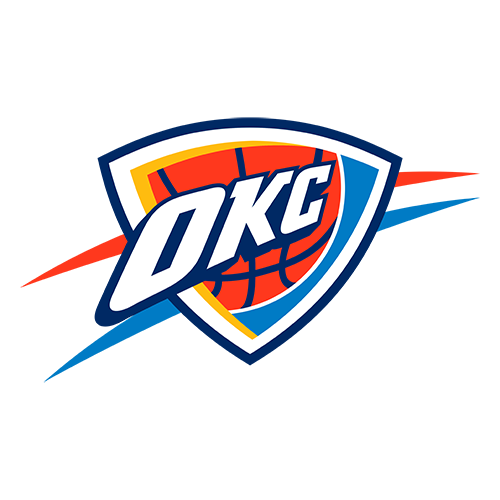 | | 1 | 2 | 3 | 4 | OT | T |
| --- | --- | --- | --- | --- | --- | --- |
| OKC | 16 | 33 | 22 | 25 | 37 | 133 |
| MEM | 28 | 25 | 19 | 24 | 27 | 123 |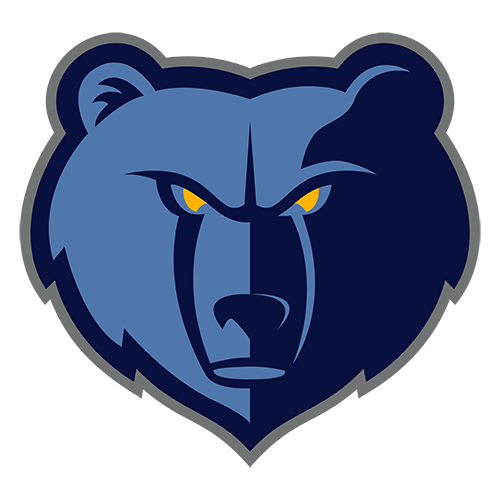 Russell Westbrook, Kevin Durant combine for 75 as Thunder top Grizzlies in 3OT
MEMPHIS, Tenn. -- Scott Brooks kept telling his Oklahoma City Thunder they needed to hang on for just five more minutes.
And, five more minutes.
Finally for one last time, five more minutes.
That's when Kevin Durant scored six of his 35 points in the third overtime, and the Thunder survived a thriller in holding off the Memphis Grizzlies 133-123 in a game that ended Tuesday morning.
With the victory, the Thunder regained home-court advantage and tied this Western Conference semifinal at two games apiece by handing the Grizzlies their first loss in Memphis this postseason. Durant credited Memphis with playing an unbelievable game and pressuring the Thunder throughout in a fun game he'll tell his children about someday.
"This game is something people are going to be talking about for a while," Durant said. "I'm glad I'm a part of it."
Game 5 is on Wednesday night back in Oklahoma City. The winner of the series will play the Dallas Mavericks in the conference finals.
"We've got to keep fighting, though," Durant said. "It's tied up right now. We're taking it back to our house. So we'll see how we handle it."
The finish couldn't have been more exciting in the second straight overtime game in this series. The sellout crowd stood through each extra period, though fans started trickling toward the exits as the clock ticked past midnight locally.
Russell Westbrook led the Thunder with 40 points and only three turnovers in more than 51 minutes of play. James Harden added 19, and Daequan Cook had 10.
"We had the game won a few times," Brooks said. "They made some incredible shots. That wasn't bad execution. Down the stretch, they made some incredible shots. That's what NBA players do. They make tough shots, and both teams did that tonight."
The Grizzlies ran out of energy in the third overtime as they hit just 1 of 9 from the floor. Zach Randolph led Memphis with 34 points and 16 rebounds. Marc Gasol had 26 and 21 rebounds. O.J. Mayo had 18 and Mike Conley 16 before both fouled out. Greivis Vasquez had 14.
Memphis coach Lionel Hollins thanked people for staying up past their bedtimes for a game that was great for fans and the NBA.
"Both teams kept coming back and fighting and fighting and fighting. It became a matter of just not having enough bullets as the game wore on," Hollins said. "I commend both teams for the effort that they gave and the way they stuck with it and just fought. Nobody wanted to go home. Nobody wanted to lose."
Conley forced the first overtime with his lone 3 of the game over a couple defenders. Vasquez, the rookie playing because Conley had fouled out late in the first overtime, hit an off-balance, one-handed 3-ponter to set up the second overtime. Gasol scored on a tip-in that set up the third OT.
The shots were so big and sent the crowd into a frenzy.
"We thought it was destined for us to win, but ain't nothing given to you in the NBA," Randolph said. "You've got to go out and take it."
Thunder forward Nick Collison called it the craziest game he has played.
"The good thing about our team is we felt like we fought so hard we earned that game, so we didn't want to give in," Collison said. "It would have been easy to give in at that time, but we didn't do it. It's a huge win for us and says a lot about us."
The Thunder had their chances to win at the end of regulation and each overtime.
Westbrook's jumper hit the rim before the buzzer to end the first 48 minutes. Durant, the NBA's leading scorer, had a 3 fall short of the basket at the end of the first overtime, and Westbrook's long jumper grazed the front of the rim at the buzzer ending the second overtime.
In the third overtime, the Thunder finally took control.
Westbrook scored with 3:38 left to put the Thunder up for good. Durant added a pair of free throws, and Serge Ibaka hit a jumper before Durant scored on a running layup for a 129-123 lead with 58.8 seconds left.
Durant stole the ball from Randolph on the other end, then hit a long jumper over Shane Battier with 29.3 seconds left for a 131-123 lead. Fatigue caught up with the Grizzlies counting on Randolph and Gasol to score with Conley and Mayo fouled out.
"It was a great, great, great showcase for the fans, but we needed it more than they did," Allen said. "But they showed poise, and they were the aggressor. They wanted it more than we did."
Memphis will think about this game after jumping out to an 18-point lead only to squander it.
"Nobody's perfect," Gasol said. "We tried our best. The effort was there. We fought. We scratched, but we couldn't get ahead in overtime."
Oklahoma City, the NBA's best free-throw shooting team, got back into this one at the line, where much of this game was spent.
The Thunder hit 15 of 17 shots in the second quarter alone and finished 31 of 39 in regulation. Durant, who missed his lone attempt in Game 3, was 16 of 18 at the line himself. The Thunder went 42 of 50 at the line compared to Memphis, which hit 37 of 40.
This game was the mirror opposite of the one these teams played Saturday night.
In that one, the Thunder blew a 16-point lead and lost in overtime. This time, the Grizzlies wasted an 18-point lead, rallied from 10 down in the fourth quarter to force the extra five minutes only to lose.
Memphis led by as much as 18 points when Mayo scored with 8:21 left in the second quarter at 37-19. Then the Thunder went small and sent one Memphis player after another to the bench in foul trouble. They hit 15 of 17 in the second quarter to pull within 53-49 at halftime.
Durant completed the comeback by tying it at 61 with 7:30 left on a pullup jumper that was just his third made field goal, which he celebrated with a fist pump.
Westbrook put Oklahoma City up for the first time in the game with a driving layup with 5:16 left in the third, and that set up the game that no one wanted to end.
Game notes
Oklahoma City went 8-2 in overtime games in the regular season, with one of those losses to Memphis. ... The Thunder last scored just 16 points in the first quarter on Dec. 1 at New Jersey. ... Oklahoma City shot 82.3 percent from the line during the regular season.